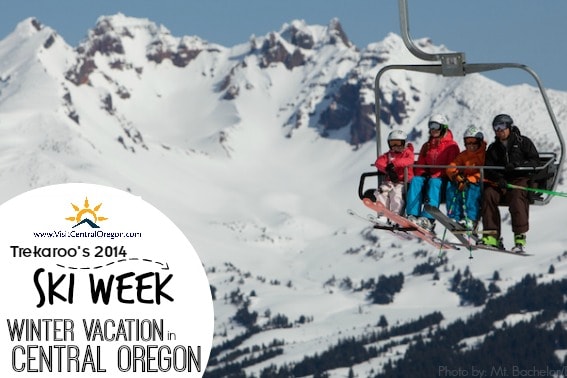 Ever wanted to ski on a volcano? How about snowshoe to a caldera? Climb into a lava tube? My kids have been saying 'Yes yes, and yes!' for years, as we head to Central Oregon over and over again for family outdoor winter vacations. I know what you're thinking…'Wait…where?' It's true that when most families think of destination ski vacations, the first regions to come to mind are Lake Tahoe, the Colorado Rockies, or perhaps Vermont and New Hampshire. Unless you live in the Pacific Northwest,  you're probably not thinking about Central Oregon… and trust me, you're missing out!
This beautiful winter playground is located –you guessed it– in the central part of Oregon, approximately 2.5 hours from Medford or Eugene Oregon and just over three hours from Portland. The towns of Bend and Sisters are ideal for families: they're rich in kid-friendly lodging and activities, highly affordable, and easy to get to. There really are volcanos, lava tubes, caves, and calderas, and oh yeah, Central Oregon is home to 26 craft breweries (and counting). Tell me that doesn't sound good after a long ski day!
[box border=full] Sponsored by Central Oregon Visitors Association:
Families seeking an adventure-filled and hassle-free winter getaway need look no further than Bend and Sunriver situated in the heart of Oregon's Cascade Mountains. Home to Mt. Bachelor, the sixth-largest ski resort in North America and where kids 12 and under ski free, Bend and Sunriver are conveniently accessed by nonstop flights from San Francisco and LAX. And with less traffic and fewer crowds than other major ski towns, families can spend more time playing in the snow, and less time standing in line. Learn more at VisitSunRiverOregon.com[/gdlr_widget_box]
Where to stay in Central Oregon
Bend, Oregon and neighboring Redmond and Sisters are filled with great lodging options, but the most ideal for a family ski vacation is Sunriver Resort. Situated in the community of Sunriver just a few miles from the town of Bend, Sunriver is only 25 minutes from the ski slopes at Mt. Bachelor and cross-country skiing trails. However, families don't even have to leave this large resort complex to find a good time.
Lodging options at Sunriver range from lodge rooms to full vacation rentals, and everything in-between. Over the years, we've tried them all! While the Sunriver Lodge is beautiful (especially during the holidays!) it's lodge rooms are not the most convenient option for families with lots of ski gear, who may want to make meals in-house. Instead, we recommend one of the following options: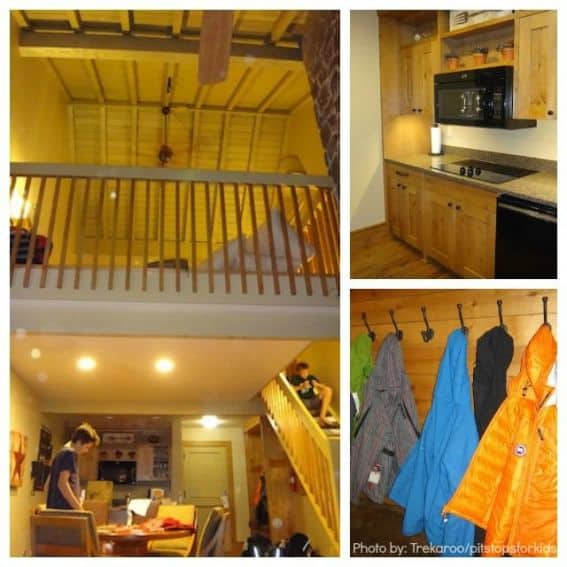 Where to ski and snowboard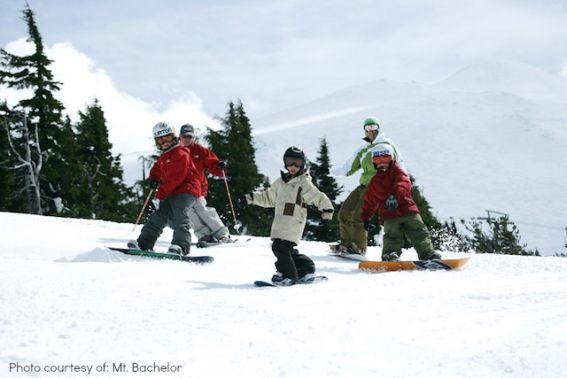 The easy answer? Mt Bachelor! This volcanic mountain is easy to spot from anywhere in Central Oregon, and is beloved in our family. I grew up skiing Bachelor every spring break of my childhood, and couldn't wait to introduce the mountain to my kids. Now, they have their own special memories. Bachelor is affordable (you can get three lessons for only $149!), massive (good luck traversing the whole mountain in just one day) and family-focused. Start on the front side on chilly mornings, checking out the terrain parks and wide, family-friendly runs and trails, then head to the 'Outback' after a lunch at Pine Martin Lodge at mid-mountain. This region is set with seemingly endless steep groomers and mogul runs just perfect for exploring in the afternoon sunshine. If you get a very clear day and are feeling adventurous, head up Summit Express with advanced skiing or riding kids and explore the wide-open bowl!
There is no on-site lodging at Mt. Bachelor, which means it truly is a day-use mountain. Families return to Bend or Sunriver for apres-ski drinks and dining, or a soak in the hot tub. Families staying at Sunriver are among the first ones 'home'. Can you stay closer to the mountain? Yes, but not with as many on-site amenities for kids.
Where else to ski in Central Oregon:
Don't leave Central Oregon without experiencing a ski day at Hoodoo Ski Area. Located past the town of Sisters on Highway 20, Hoodoo is a small-town ski resort with a relaxed, old-school vibe. From Sunriver, you're about 45 minutes away. Lift tickets are affordable, chair lifts creep to the top slowly, and the lodge is a cozy, friendly meeting place for friends, neighbors, and kids (you'll even find a foosball table for community use). While you're there, rent one of Hoodoo's famous snow bikes and take a lesson.
Read a full review on Hoodoo!
Additional Central Oregon snow sports
When we need a break from downhill skiing and snowboarding, but still want to play in the snow, we head out on Central Oregon's network of XC ski trails, check out a sledding hill, or take some laps on a ice skating rink. Here are our favorites: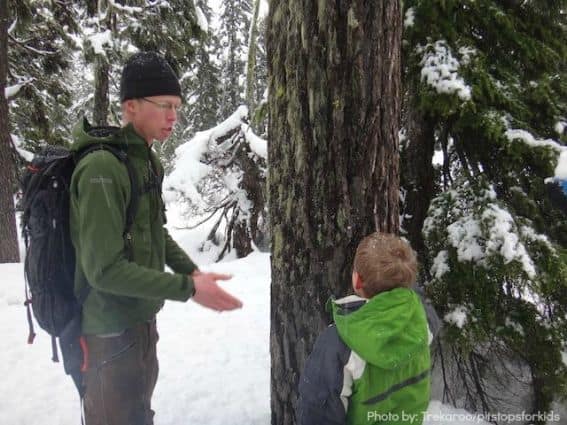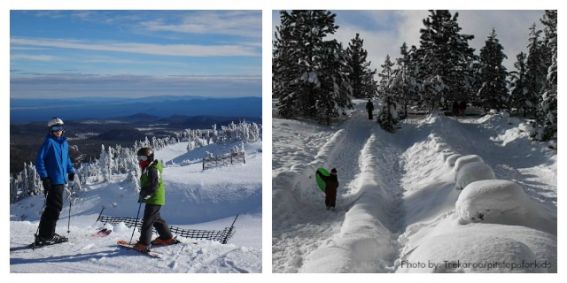 What to do indoors
Need to thaw out? We love both these kid-friendly options. Best of all, they're great for families with kids of any age.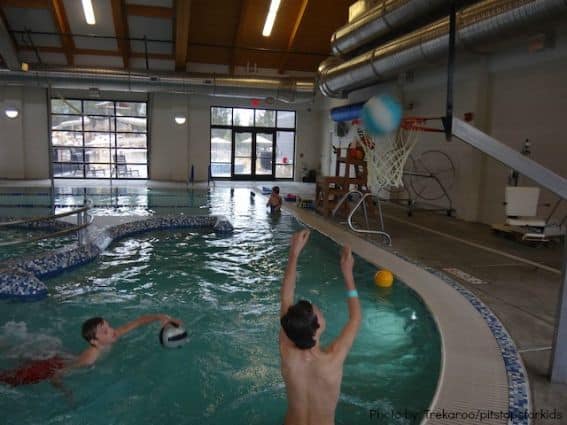 How to get here
Ready to go? It's easy to fly into Central Oregon at Redmond, just 15 minutes from Bend, or fly into PDX (Portland) and rent a car. The area is easily accessible via road trip from all points in Oregon and Northern California, Nevada, Idaho, Montana, and even Utah. Plan to spend at least 4-5 days to even scratch the surface.
Spoiler alert: you'll want to come back in summer to experience the cave spelunking, mountain biking, hiking, and river rafting Central Oregon is also known for!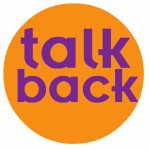 We'd love to hear from you. What winter activity in Central Oregon is up your alley? Tell us below in the comments.