(Last Updated On: May 31, 2011)
I am always happy when the random number generator picks somebody who has taken the time to take advantage of our multiple entry options. The winner this go round won because she did just that.  She supported the companies who have been generous enough to donate these prizes by following them on Facebook and Twitter. Random.org selected comment number 250 which belongs to….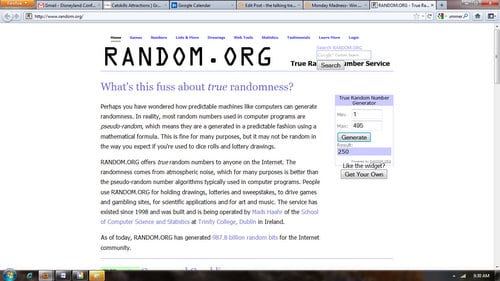 KATHY BLALOCK!!!!! Congratulations Kathy! We have no doubt that your family will have an amazing time in Santa Barbara. We hope that you will share your experiences and review the property and activities so other Trekaroo families can use this information to plan their own vacations.
Comments
comments