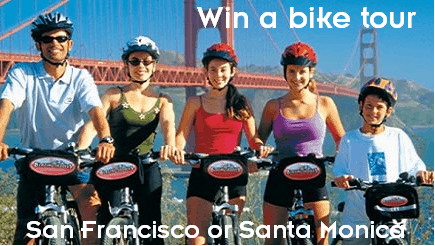 When I plan a vacation for my family, I feel like I spend as much time researching the actual vacation as I do enjoying it! Most families take only one or two big vacations a year and they want to be sure they make the most out of their time.  When visiting a new city, sometimes it is nice to have a local guide give you the history, culture, and inside scoop on a destination. I have found that my  family is not the double-decker bus tour type, but we do enjoy finding unique tours that allow us to be educated and active all at the same time.  Tours4fun, the ultimate online superstore for tours, features tours to satisfy just about every travel style under the sun, in locations all around the world.
Tours4Fun offers over 4,000 tours, from popular multi-day tours of a destination to unique one-day tours which allow families to explore a city on bus, boat, bike, or foot. There are eco-tours, adventure tours, foodie tours (yum!), and tours in all sorts of themes. Best of all, these tours are offered at the lowest prices online, allowing you to search for tours  in one location without having to worry about whether or not you are getting a good deal.
When I was browsing through the Tours4Fun portfolio trying to decide which 1-day tours I thought Trekaroo families might be most eager to win, I thought about my experiences with my own family. We have tried walking tours and my kids have been bored. We have tried bus tours and half our group fell asleep. However, whenever we have experienced a tour that engages my family physically, their interest level has been quite high and they actually learned much more about the destination than they would have without the tour.  Two of Tours4Fun's  bike tours, one in San Francisco and one in Santa Monica/Venice, look like the type of tour I know Trekaroo families will love. Problem was, I couldn't decide which tour I loved more!  Luckily, Tours4Fun had a great solution: let's give away both! I am so excited that two lucky families will have a chance to win a tour for four and pick which bike tour their family would enjoy the most. Here is a glimpse of what each tour offers:
San Francisco Golden Gate Bike Tour (4hrs):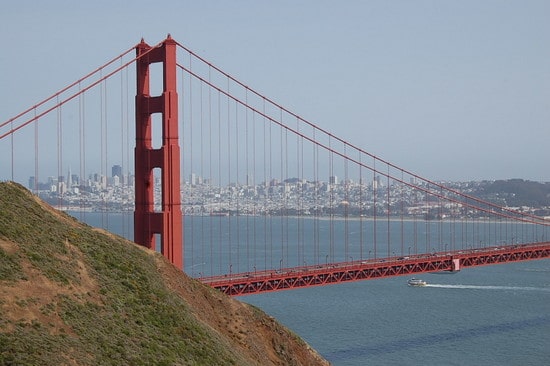 This San Francisco to Sausalito bike tour takes riders on the Bay Trail over the Golden Gate Bridge to Sausalito with a return trip to San Francisco by ferryboat! The 9-mile adventure is mostly flat, incredible in a city known for its hilly landscape. Highlights include Fisherman's Wharf, Ghirardelli Square, Crissy Field, the Presidio, the Golden Gate Bridge, Sausalito, Alcatraz, Angel Island, and more. An experienced tour guide will share fun and interesting information about each sight. Get the details here.
Santa Monica & Venice Bike Tour (3hrs):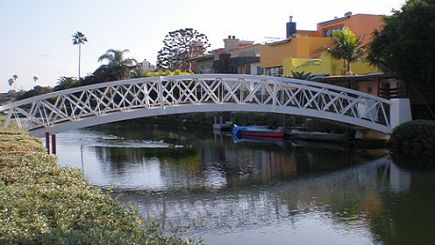 There is no better way to explore the Santa Monica and Venice area than by bike.  This classic Southern California stretch of sand features wide beaches, gorgeous vistas, and some of the best people watching anywhere. Highlights of the tour include riding under the famous Santa Monica Pier, to the Marion Davies Guesthouse, and through the eclectic Venice Beach scene and the tranquil beauty of the Venice Canals. One of the most exciting parts of this tour is that these bikes feature an electric motor so you will never have to listen to your kids whining "I'm too tired to pedal." Get the details here.
The Deal
Trekaroo readers will receive 5% off the San Francisco Bike Tour or the Santa Monica/Venice Bike Tour when they use the code: "Trekaroo2012".
The Steal: Win a Bike Tour for 4. Choose either the San Francisco or Santa Monica/ Venice Tour from Tours4Fun.

Number of winners: Two (2)
Details: Two winners will be randomly selected. Each winner will have their choice of either a family San Francisco Bike Tour or a family Santa Monica/Venice Bike Tour. A family tour is for four people maximum. Additional family members can be added to the tour for a fee.

HOW TO ENTER:
Fill out the information in the Rafflecopter widget below:
Rules and guidelines:
18 years of age or older
US Residents only
Restrictions may apply
Dates are based on availability. Blackout dates apply and include, but are not limited to, major holidays such as Thanksgiving, Christmas and New Year's Eve.
Winner is responsible for transportation to and from the tour attraction, including flights and airport transfers.
To redeem, winner must contact Tours4Fun and make a reservation at least 10 days prior to the desired tour date. Prize will be valid for redemption until (*6 months from contest end date).
Deadline to enter: October 28th, 11:59pm EST
What is Monday Madness?
Every Monday, Trekaroo announces on our blog, either a fantastic giveaway or an incredible deal. It could be travel gear, a hotel stay on Maui, or theme park tickets. Return every Monday to the Talking Trekaroo Blog for the details. Want a reminder? Become a Trekaroo member or follow us on Facebook or twitter.
---
Travel with kids to: CA |CO | DC| FL | HI | IL |MA | NC | NJ | NY | OR| PA| TN | TX | UT | VA | WA