(Last Updated On: October 30, 2016)
It's no secret that we ♥ moms.
Mom bakes us special treats, washes our laundry, and puts bandages on our wounds. When it comes to traveling, Mom packs our bags, remembers our favorite toys, creates games on long layovers, and sings us to sleep in unfamiliar hotels. Whether or not mom is a butcher, baker, or candlestick maker, she is still CEO of her household. She deserves a hefty salary for her position, but often is left with a thankless job. We ♥ moms!
(Psst… moms. If you are reading this post, be sure to share it with your family- they'll love the gift & activity idea tips, you'll score an awesome Mother's Day. Win Win!)
This Mother's Day, show your mom how much she's worth. We've got a week full of coverage devoted to all things that moms will love, starting with this fabulous spa giveaway.
The Oaks at Ojai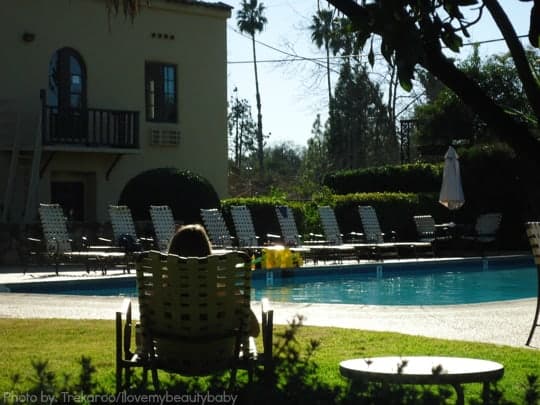 We sent Southern California Destination Guroo, Sisily Calvert, on the "grueling assignment" of reviewing The Oaks at Ojai, a fitness destination spa located about 90 minutes northwest of Los Angeles (you can see Sisily hard at work in the photo above.) The Oaks at Ojai is not only ready to pamper their guests through their relaxing and therapeutic spa services, but they also focus on fitness offering three delicious and calorie-conscious meals a day, 15 daily fitness classes, evening entertainment, and seminars.
My stay at The Oaks reminded me about the importance of reconnecting my mind, body, and soul. Through educational classes and speakers, exercise classes, hiking, morning walks, art strolls, and the nurturing staff, I was able to take a much needed deep breath and come back to my daily life with a brand new perspective." -Sisily Calvert

The Oaks at Ojai is located in the heart of Ojai, CA a charming, peaceful community full of natural beauty, serenity, and fresh beginnings. Originally a 1920s hotel, the spa still features forty-six beautifully decorated guest rooms for your overnight accommodations. Sisily raves:
The room I stayed in had a beautiful set up. I had my own private patio and sitting area, completely enclosed for privacy; a living room area with a fireplace; and a bathroom with a large shower and Jacuzzi bathtub."

Activities at The Oaks range from hiking, art tours, and in-line skating to rock climbing, guided kayaking tours, belly dancing, yoga ropes, and qi gong. Full spa services, including massages and an over-the-top Vitamin C Facial recommended by Sisily, can be arranged a la carte. Friendly staff help you choose activities and treatments to suit your specific goals and desires.
While staying at The Oaks, your three daily meals focused on your health. Low calorie, yet high in taste and satisfaction, the food at The Oaks will help you achieve your personal weight loss or maintenance goals on vacation.
It was the first time I came back from vacation without the worry of the 2 lbs I usually put on eating out. Genius! If you have an allergy, or if you are like me, a vegetarian, they are very accommodating to your personal needs.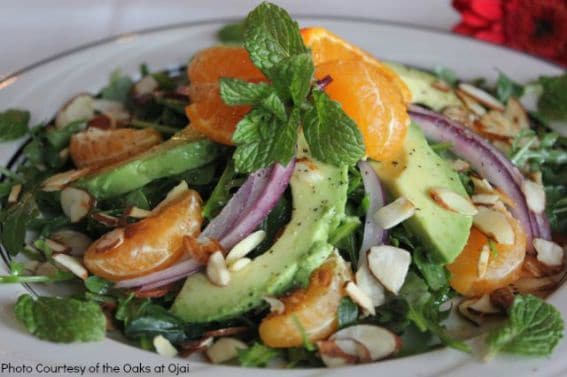 We know you'll fall in love with The Oaks. Sisily did:
I absolutely fell in love with everything about The Oaks. It is a place I see myself talking my sister, my mother, my best friend. What a wonderful place to become raw and reconnect with the people you love the most without any of the outside noise of daily life."
Read Sisily's full review of The Oaks at Ojai.
For more information, please visit www.oaksspa.com or become a fan on Facebook, Twitter, and Pinterest.
Disclosure: This post is sponsored by The Oaks at Ojai, who also hosted Sisily during her visit. All opinions are our own.
More from we ♥ moms week:
The Deal:
Save 40%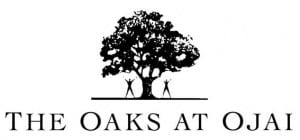 Mother-Daughter-Son Discount May 10 – 17 — Receive a 40% discount off our program rates for each daughter (or son) sharing a room with Mom. Each daughter gets a healthy holiday starting as low as $120.00 per night. Ends Friday, May 17, 2013 at noon. Book early, as this is a popular time!
The Steal: Win a kid-free Spa Getaway for Two
Details: One lucky winner will receive:
2 night stay for 2 people in a shared double cottage midweek (bring your mom, husband, or best friend – it is up to you!)

Spa Cuisine Meals for every breakfast, lunch, and dinner during stay.
On-site Fitness Activities and use of facility pool, saunas, and hot tubs.
Evening lectures, morning walks, and hikes
Restrictions:
The prize is non-transferable
Valid until April 1, 2014.
Accommodations will be based on space available.
Some blackout dates apply including weekends, holidays, and the month of May.
Treatments are available on an a la carte basis.
No cash value
Does not include airfare or airport transfer to destination
Value: $1250
Rules and Guidelines:
No purchase necessary
One raffle winner will be selected
Winners will be selected randomly and your chances of winning are based on the number of entry points you acquired against the total number of entries for this giveaway.
18 years of age and older
US and Canada residents only
Winner will be notified via the email provided and must respond to the notification to confirm their prize within the time specified in the email. (Usually 3 days)
After the winner has been confirmed, the winner will be announced on this blog post.
Entry Period: April 22, 2013 at 12:01 AM PST to May 5 , 2013 11:59 PM PST.
Special thanks to the Oaks at Ojai

122 E Ojai Avenue
Ojai, CA, USA 93023
What is Monday Madness?
On select special Mondays, Trekaroo announces on our blog, either a fantastic giveaway or an incredible deal. It could be a green water bottle, a hotel stay on Maui or theme park tickets. Return every Monday to the Talking Trekaroo Blog for the details. Want a reminder? Become a Trekaroo member or follow us on Facebook or Twitter.
Comments
comments