Last week I watched a family travel expert give her top picks for US destinations that every child should visit on a morning news program. She smiled and schmoozed as she ran down her list, which included everything from the Statue of Liberty to Disneyworld.  Then she came to Yellowstone. She giggled and confessed that while she had been to over 100 countries, she had never actually visited the park. Then the morning show host confided that she had also been to over 50 countries but had never been to Yellowstone. There was definitely an heir of superiority in their travel confessions. Who had time for geysers and bison in Wyoming when Andorran ski resorts were calling their names? Yes, international travel is wonderful and exotic, but some of the most amazing places on the planet are right here in the US, and they deserve a proper endorsement. So without further ado, here is why I think every family should visit Yellowstone National Park.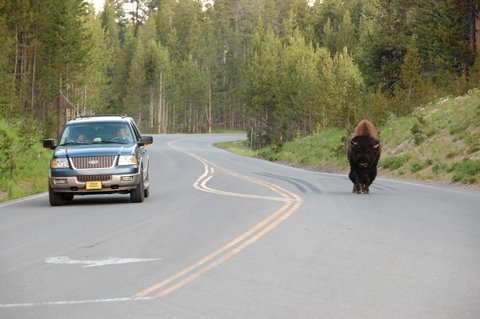 Yellowstone was not just the first national park in the United States, it was the first national park in the world. Without Yellowstone and the precedent it created, the Yosemite Valley may have become a luxury development and the last remaining old-growth redwoods could have become nothing but sawdust and lumber. Without the example that our first national park set, many of the world's protected lands may have otherwise been exploited.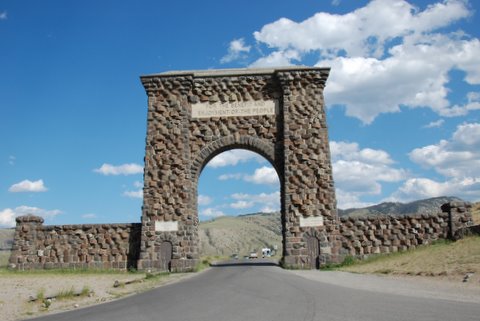 During family vacations in Yellowstone National Park, visitors can watch a mother bear lead her cubs through a meadow and view a herd of buffalo graze in a sagebrush dotted valley as the sun sets. There is no plexiglass wall separating tourists from the herd of elk hanging out near Mammoth Hot Springs. No on and off switch for the geysers. Nature is unpredictable and that is part of what makes spotting a moose chomping on water lilies or happening upon Steamboat Geyser in mid-eruption so incredible.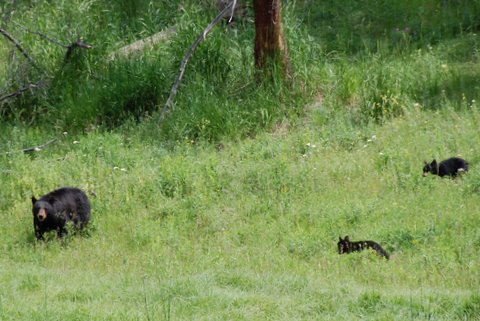 Where else can you see the sunrise over a lake and share the experience with nobody but a beaver strengthening his damn; go on a horseback ride through the very same valley the Theodore Roosevelt fell in love with; watch a waterfall plunge dramatically into a canyon so surreal, it looks like a watercolor; picnic in a meadow under clouds so fluffy that can't possibly real (but they are!); and gaze at a night sky filled with thousands of stars instead of light pollution and smog- all in the same day?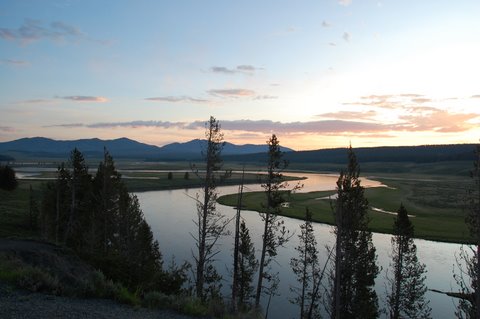 Trekaroo Launches Yellowstone National Park!
This week, Trekaroo is proud to announce the launch of Yellowstone on our site. The Yellowstone page is a place where families can share their opinions on where to stay and what to do within the park.  Moms can plan their family's vacation based on a perspective that only parents who have visited Yellowstone with their own kids can truly give.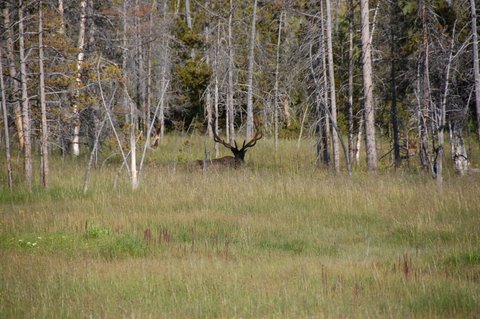 We want each of our national park pages to be a success, but we can't do it without the wonderful members of our Trekaroo community.  If you have been to Yellowstone, write reviews some of your favorite destinations. Perhaps they have already been listed on our site and just need your input. Or maybe you have a secret spot that has yet to be published  but should definitely be added to a family's itinerary. Either way, your advice is family travel planning gold.
Read more about Activities around Yellowstone.
Read more about Lodging around Yellowstone.
Excited to visit national parks with your kids? We are too! Visit our National Parks with Kids page for extensive coverage, tips & tricks for all our nation's National Parks.