As you start booking your flights for your next family trip, you might consider booking with a more kid-friendly airline.
Most Popular Airline to Travel with Kids – Southwest Airlines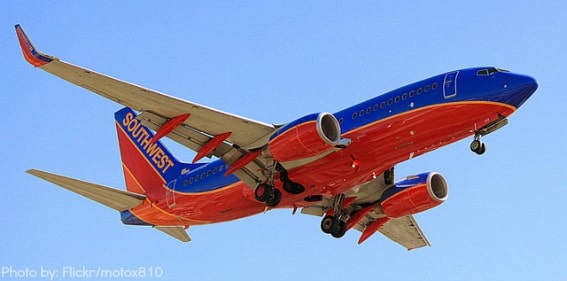 Parents were full of praise for Southwest Airlines' family-friendliness. Here's what parents loved about Southwest.
No baggage fees! – Let's face it. Families have lots of gear to tote around when traveling, and flying with an airline that does not charge extra for check-in luggage can save a family a chunk of change.
Easy check-in tips to make your Southwest check-in easier– Check out these simple .
Priority boarding for families in the 'A' and 'B' seating groups – As more and more airlines do away with pre-boarding for families with young children, Southwest has a great compromise that helps ensure that families have a high chance of being seated together and have enough time to settle in before take off.
Reasonable prices – When you're booking 4 or 5 tickets, every penny counts. Make sure to check out how you can earn a Southwest Companion Pass.
Helpful and humorous flight attendants – To parents, a helpful hand and relaxed atmosphere makes for a pleasant flying experience.
Special welcome for first time flyers – If it's your child's first flight, Southwest will celebrate the special occasion with a certificate and wings. Just let a flight attendant know.
Least Popular Airline when Traveling with Kids – Delta/Northwest Airlines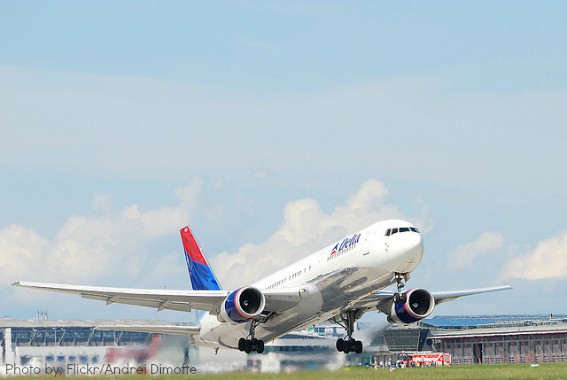 Are you surprised that Delta/Northwest Airlines fell to the bottom? Parents were the most dissatisfied with the service they received on the Delta/Northwest airlines. A few were kind enough to say that it might have been a result of the uncertainties around the merger, but when you're in the service business, managing transition is critical. The main criticism was that the staff really didn't seem to "give a crap about kids at all." Do you agree?
You Tell Us: Rate airlines you've flown on with kids
We'd love to hear your thoughts on your favorite (or least favorite) family friendly airline. Fill in the survey below & we'll be updating this page with survey results as they come in.
Related: