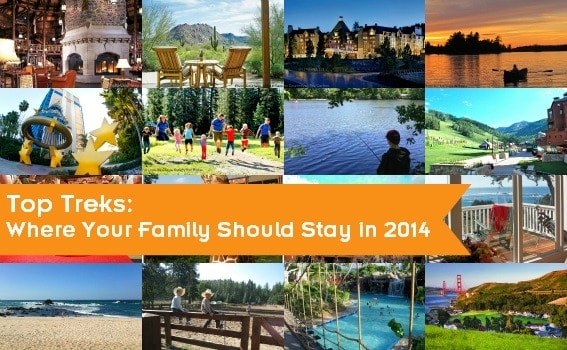 Everyone knows what makes a travel resort family-friendly…or do they?
Family-friendly lodging isn't just water parks and theme rooms. It can be a ranch in the mountains, campground in the woods, or suite-style oasis inside a big city. A great family-friendly property allows for every single member of your brood to feel like they are the special guest. Trekaroo's staff has compiled an exceptional list of lodging that their own families have fallen in love with, with options to fit every budget and travel style. Looking for the best family vacations? Here is where we think your family should be staying in 2014.

Fairmont Le Chateau Montebello
Montebello, Québec
The Fairmont Le Chateau Montebello combines the classic Fairmont service and luxury inside a gorgeous building full of history and unique architecture. The property is conveniently located between Ottawa and Montreal and is truly a destination for all seasons. In the summer, families can take horseback rides, drive a Land Rover, paddle canoes, play golf, swim in one of the property's two pools, play tennis, or just walk on the picturesque grounds. In the winter, come to Montebello for curling, dog sledding, ice fishing, or snowmobiling. No matter the time of year, the lobby's massive fireplace will be inviting you to gather around it with family for great conversation or simply curl up with a good book.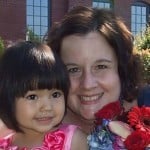 -Carrie Yu, Pacific Northwest Destination Guroo
Read Carrie's full review of the Fairmont Le Chateau Montebello.
Find tips on what to explore in Montreal.
---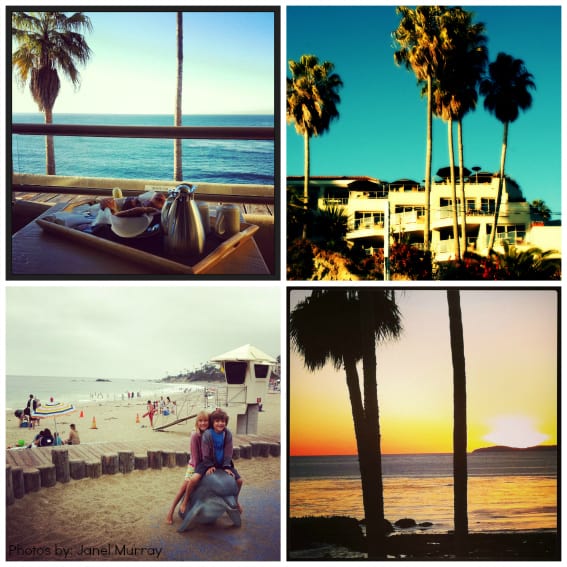 Inn at Laguna Beach
Laguna Beach, California
Located on the bluffs overlooking the artsy town of Laguna Beach, the Inn at Laguna Beach is an ideal place to rest, explore, and take in the majestic Pacific Ocean. Enjoy your coffee on the lanai while the sun rises over the eastern hills and wakes the town with a gentle, glowing kiss, causing the turquoise water sparkle. After spending the day at surrounding beaches and tide pools, come back to the Inn for a wine reception as the sun sets and the night sky explodes with stars. Retreat to your cozy, beach décor room and fall asleep to the sound of waves lapping.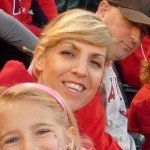 -Janel Murray, Assistant Blog Editor
Read Janel's full review of the Inn at Laguna Beach.
Find more activities in Laguna Beach.
---
Fairmont Empress Hotel
Victoria, British Columbia
Victoria is known for its quaint old buildings, overflowing flower baskets hanging from the lampposts, and friendly locals. From the old Legislature building, to the waterfront Fairmont Empress Hotel, Victoria is not short on charm. Take a castle-themed scavenger hunt in search of the royal crest tapestry or discover the hive of bees that call the hotel home on the sprawling manicured grounds; the Empress offers luxurious kid-friendly lodging tailored to your princes and princesses. Don't miss the Afternoon Tea at the Empress, a royal tradition since its opening in 1908. While staying at the hotel, my often less-than-perfectly-mannered children donned their best princess pinkies to sample fine pastries, kid-friendly tea, and savory little sandwiches. We might not be actual royalty, but it was close.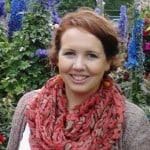 -Katie Bodell, Blog Editor
Read Katie's full review of the Fairmont Empress Hotel.
Visit Victoria's best kid friendly attractions and activities.
---

The Peabody Hotel
Memphis, Tennessee
Our family spent a magical night at The Peabody Hotel in Memphis, Tennessee this year. The Peabody Ducks are legendary around the South, and we loved being part of the magic. My son marched the ducks from their rooftop penthouse, down the elevator, across the red carpet, and into the waiting fountain in the lobby. It was an experience he will never forget! We also enjoyed the indoor pool, cookies and milk served at bedtime, multiple restaurants, spacious and luxurious rooms, central location, and a staff that epitomizes 'southern hospitality.'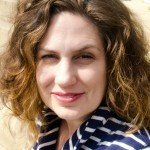 -Lesli Peterson, Southern Destination Guroo
Read Lesli's full review of The Peabody Hotel.
Get set to explore kid-friendly Memphis.
---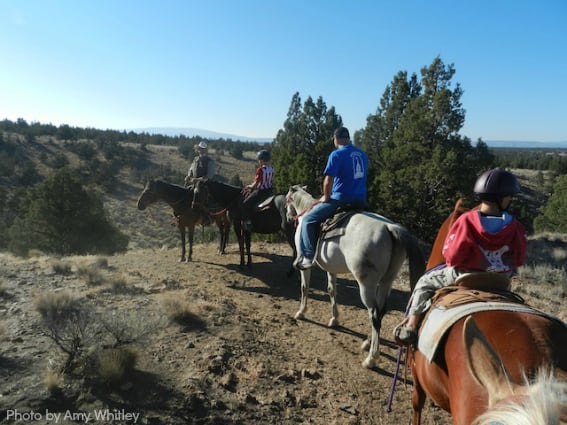 Brasada Ranch
Powell Butte, Oregon
Brasada Ranch is one of those magical family resorts that has it all: upscale individual family cabin or condo accommodations that include an amazing recreation center with indoor and outdoor pools, tennis and basketball courts, a kids' hangout, golf, award-winning but still kid-friendly dining, horseback riding, hiking, and mountain biking. Brasada Ranch is close to all of Central Oregon's outdoor adventure, including cave spelunking, hiking, and skiing in winter.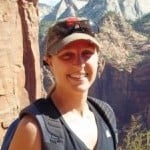 -Amy Whitley, Editorial and Sponsorship Manager
Read Amy's full review of Brasada Ranch.
Explore the outdoors with Oregon's Top 10 Family Activities.
---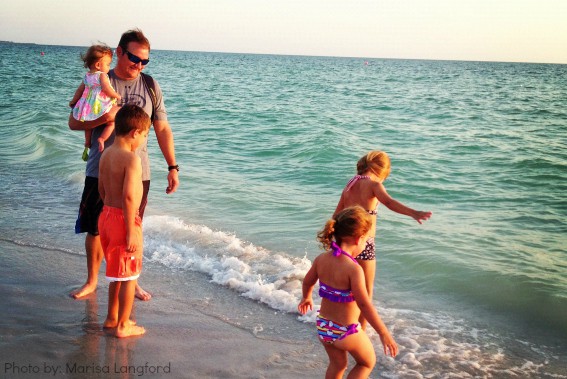 The Shores Resort & Spa
Daytona Beach, Florida
Overlooking the Atlantic Ocean, the sun begins to shine each morning at the most perfect boutique hotel in Daytona Beach, The Shores. Guest are spoiled with Atlantic ocean views, pool side board games, beach side fire pits for roasting their signature Sticky S'mores, and of course the beautiful and iconic, Daytona Beach. The resort is in close proximity to nearby attractions such as the Daytona International Speedway, the Boardwalk, and the Ponce DeLeon Inlet Lighthouse. After getting your fill of all the resort and surrounding area have to offer, fall asleep each night to the sounds of the waves lapping ashore.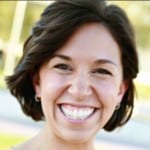 -Marisa Langford, Florida Destination Guroo
Read Marisa's full review of the The Shores Resort & Spa.
---
Lake in Wood Campground
Narvon, Pennsylvania
Lake in Wood Campground is made for families. The fun gnome theme is cute and welcoming to campers of all sorts. Whether you want to pitch a tent or enjoy the comforts of home in a park model (like our family!), there is a camp site just for you. Two playgrounds, an indoor-outdoor pool complex, a fishing lake, mini golf, kids camps, and many scheduled family activities make entertaining family members of all ages a snap. Located in the heart of Pennsylvania Dutch Country, many other attractions such as Dutch Wonderland, Strasburg Railroad, and Hersheypark are nearby and ready for exploring. Our family enjoyed a weekend of R&R and fishing in the lake and can't wait to get back.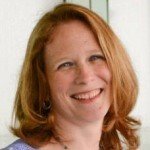 –Beth Keklak, New Jersey and Pennsylvania Guroo
Read Beth's full review of Lake in Wood Campground.
Find kid friendly fun in Pennsylvania Dutch Country.
---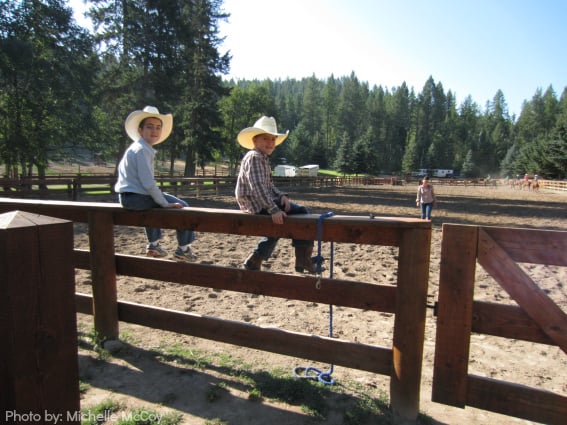 Flathead Lake Lodge
Bigfork, Montana
The week we spent at Flathead Lake Lodge has been written down in our memory book as the best vacation our family has ever had. The kids had a blast riding horses, playing ping-pong in the game room, kayaking on the lake, and learning to wake-board. My husband and I loved all those things as well but I think we especially appreciated that we were fed three amazing meals a day, didn't have to pay extra for any of the fun activities, and had a roomy three bedroom cabin to sleep in for the whole week.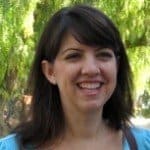 -Michelle McCoy, Southern California Destination Guroo
Read Michelle's full review of the Flathead Lake Lodge.
Discover the top 10 things for families to do in Montana.
---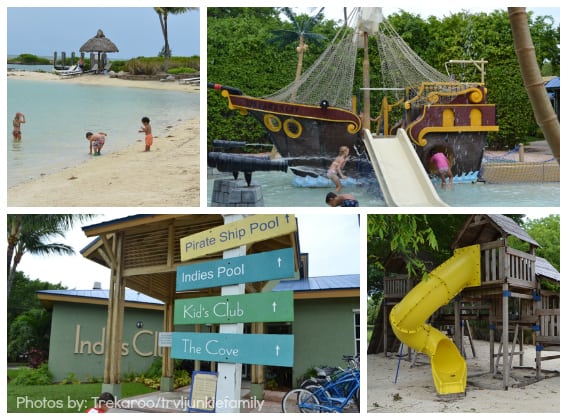 Hawks Cay Resort
Duck Key, Florida
Hawks Cay Resort is the ultimate family-friendly resort in the Florida Keys. As a family that loves spending time in the water, we were pleased to find that there are four different areas where families can splash away including a pirate-themed splash area and a saltwater lagoon. Kids have their very own Indies Beach Club which includes a playground, a sports field, and a wide variety of organized resort activities. Our number one reason for loving this resort? Getting up close and personal with the four resident dolphins through Hawks Cay's Dolphin Encounters program!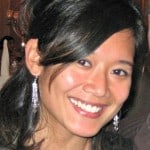 -Cheryl Eugenio, Midwest Destination Guroo
Read Cheryl's full review of Hawks Cay Resort.
Read reviews of family-friendly activities in the Florida Keys.
---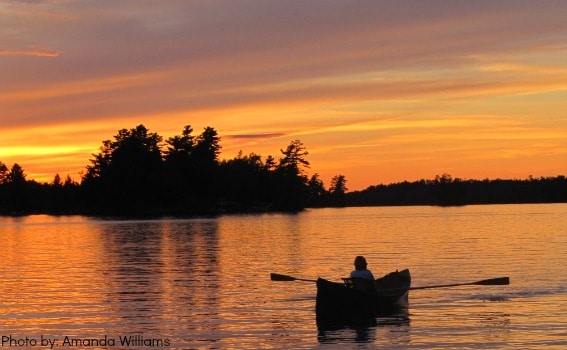 Ludlows Island Resort
Cook, Minnesota
North woods hospitality meets wholesome family getaway at Ludlows Island Resort, a rustic but full-service Minnesota resort. Enjoy fishing, feasting, and family on a secluded private island with all the comforts of home but none of the stress! Kids and adults alike love this lakeside getaway with activities for children, spa services, and even s'mores on the beach. Make some memories Minnesota-style! This resort is absolutely one-of-a-kind, an island paradise that will have the kids pretending they are marooned and wishing that were the case! It's anything but Gilligan's Island!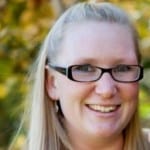 -Amanda Williams, Midwest Destination Guroo
Read Amanda's full review of Ludlows Island Resort.
---

Cable Mountain Lodge
Springdale, UT
Cable Mountain Lodge is THE choice for Zion area lodging because of its modern, luxurious rooms and premiere location. The kitchen and separate bedrooms (complete with amazing pillow top mattresses) in the lodge's suites are perfect for families. Stunning views of the red rocks greet visitors from every corner of the property. Walk out from your porch, cross a bridge, and voila, you are in Zion National Park! The heated pool and spa are glorious after a day of outdoor adventures (as was the staff with my10-month-old son).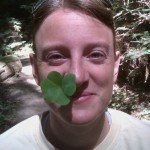 -Heather Erquiaga, Assistant Blog Editor
Read Heather's full review of Cable Mountain Lodge.
Plan your Zion National Park trip with Trekaroo.
---

Four Seasons Resort Scottsdale at Troon North
Scottsdale, Arizona
The Four Seasons Resort in Scottsdale offers families of all sizes an opportunity to take in the breathtaking beauty of the Sonoran Desert while treating themselves to luxurious accommodations. No detail goes unnoticed here, from the secluded feel on your own private patio to the healthy, yet delicious meal options to the courteous and helpful staff. During my family's stay we were able to spot rabbits scurrying through the desert vegetation and even a baby bobcat right from our patio door! The property's Kids For All Seasons club offers fun to children of all ages and excellent hiking, biking, swimming, tennis, and golf can all be found nearby. Awesome area day trips add to your options such as nearby Pinnacle Peak, Old Town Scottsdale, Frank Lloyd Wright's Taliesin West, and the Phoenix Zoo.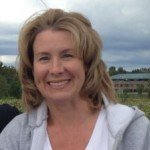 -Sharon Rigney, New Jersey and Pennsylvania Destination Guroo
Read Sharon's full review of the Four Seasons Resort Scottsdale at Troon North.
Find family-friendly fun in Scottsdale.
---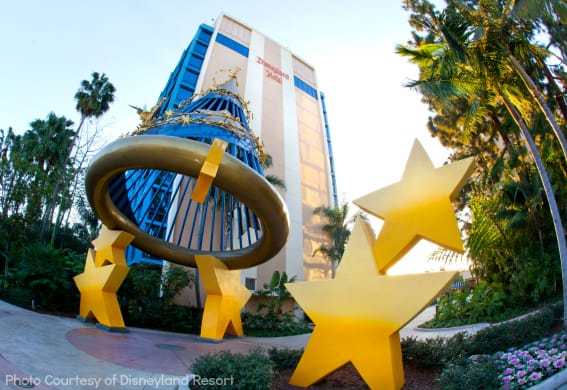 Disneyland Hotel
Anaheim, California
The historic Disneyland Hotel was the first hotel built by Disney and an important part of the brand's history. Over time, the property did become overshadowed by some of the newer Disney properties, but after undergoing renovations in 2011, the Disneyland Hotel is back to her former glory. Rooms embody classic and iconic Disney in every detail, and the hotel's five signature suites – Mickey's Penthouse, Fairy Tale, Pirates of the Caribbean, Big Thunder, and Adventureland- are what Disney dreams are made of. The swimming pool is actually a small water park with a fabulous monorail themed water slide and a pirate's cove splash area that make for a perfect mid-day break while visiting the parks. Every true Disney fan must stay at the Disneyland Hotel at least once in their lifetime.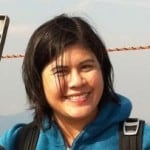 -Liling Pang, Trekaroo CEO
Read Liling's full review of the Disneyland Hotel.
Check out Trekaroo's extensive Disneyland Guide.
---

The Ritz Carlton, Lake Tahoe
Truckee, California
Families love The Ritz Carlton, Lake Tahoe for its careful balance of luxury features and rustic mountain charm. With opportunities for outdoor picnics, history lessons revolving around the s'more, and classic lawn games for families to challenge each other, the simplicity of a life lived outdoors is embraced here. In fact, the main guest areas here are called "the Living Room" and "the Backyard," how can a family not feel at home?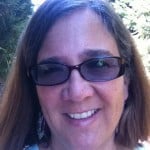 -Kristine Dworkin, Northern California Destination Guroo
Read Kristine's full review of The Ritz Carlton, Lake Tahoe.
Plan your Lake Tahoe vacation with Trekaroo.
---

Lone Mountain Ranch
Big Sky, Montana
The Lone Mountain Ranch, an all-inclusive guest ranch located in Big Sky, Montana, knows how to mix luxury, outdoor adventure, and family fun. The Ranch offers a variety of activities such as horseback riding, Yellowstone National Park tours, fly fishing, and an exclusive Outdoor Youth Adventure program where kids will gain confidence while developing a love of nature. Enthusiast counselors who know how to coax a 4-year-old on to a challenging ropes course and wise wranglers who serenade guests during chuck wagon breakfasts certainly make Lone Mountain Ranch a Top Trek for families.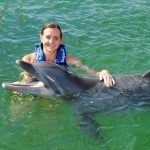 -Ann Anderson, Assistant Blog Editor
Read Ann's full review of the Lone Mountain Ranch.
Discover more family fun in Montana.
---

Four Seasons Resort Punta Mita
Punta Mita, Mexico
For those pondering a luxury beach vacation in a secluded spot, Four Seasons Resort Punta Mita is a perfect place to park the family. Wildlife is everywhere; you'll enjoy bird watching, snorkeling, fishing, and whales seen migrating from their annual breeding spot in the Bay of Banderas. There's a kids club, lazy river, private beach with cabanas, and a lovely family pool. Cooking classes and cultural activities happen on-site for parents (as do margaritas in many flavors). It's one of those places that sucks you into relaxation the second after stepping into the open-air lobby.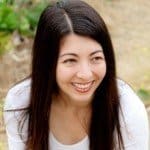 -Katie Dillon, Trekaroo contributing author
Discover more family friendly Mexico resorts on Trekaroo.
---

Little River Inn
Little River, California
Just outside Mendocino's charming downtown area, Little River Inn is bordered by a towering redwood forest and surrounded by state parks which sustain abalone coves, tidal pools, waterfalls, and even a unique pygmy forest. Start your day with a cup of coffee from an Adirondack chair facing the ocean or forgo the joe all together and swing by the llama coral where eight goofy, lovable llamas all eagerly await visitors with carrots. For those looking for an intimate family experience, the pet-friendly Llama Barn Suite located below the innkeeper's house, is a seaside cottage in a garden paradise with hedges trimmed into life-size llamas.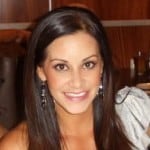 -Tina Buell, Marketing and Social Media Manager
Read Tina's full review of Little River Inn.
Check out reviews of fun places to visit in Mendocino.
---

Park Hyatt Beaver Creek
Avon, Colorado
Quietly nestled in a crease of the lush mountains above Avon, Colorado, the Park Hyatt Beaver Creek exudes friendly "we've thought of everything" comfort. Whether winter or summer, families can gather each afternoon at the fire pit to enjoy chef-inspired s'mores and share stories of their skiing, hiking, biking, four-wheeling, or exploring adventures; that is, if they managed to pull themselves away from the breathtaking view that greets them from one of the five Jacuzzi tubs on the hotel's back patio! Dining on site at the 8100 Mountainside restaurant provides the same spectacular vista, but enhanced with amazing and fresh local flavors for adults and kids alike.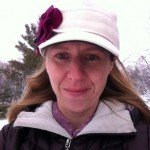 -Cindi Brothers, Colorado Destination Guroo
Read Cindi's full review of the Park Hyatt Beaver Creek.
Find kid-friendly fun in Colorado's Rockies.
---

Cavallo Point Lodge
Sausalito, California
The National Park system is filled with grand lodges boasting histories as rich as the parks themselves. In 2008, Cavallo Point Lodge became the newest lodge to join the park system, but it came with its own rich history already written. The Lodge is housed on the former grounds of Fort Baker, an old army post heavily used through World War II, and many of the hotel rooms are housed inside grand buildings which used to serve as officer's quarters. The remaining rooms are located in contemporary buildings which feature some of the highest green standards in the industry. As impressive as the rooms are, the real reason people come to Cavallo Point is for the views. You are hard pressed to find better views of San Francisco, the Bay, and Golden Gate Bridge. Whether your family aims to explore the Marin Headlands, play at the neighboring Bay Area Discovery Museum, or take to the streets of San Francisco, make sure you find plenty of time to let the kids play on the parade grounds while you sit back and enjoy the country's most beautiful urban view.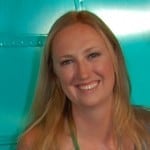 -Sharlene Earnshaw, Editor-in-Chief
Read reviews of Cavallo Point Lodge.
Find fun things to do with kids in San Francisco.
---
Top Pick of Trekaroo Staff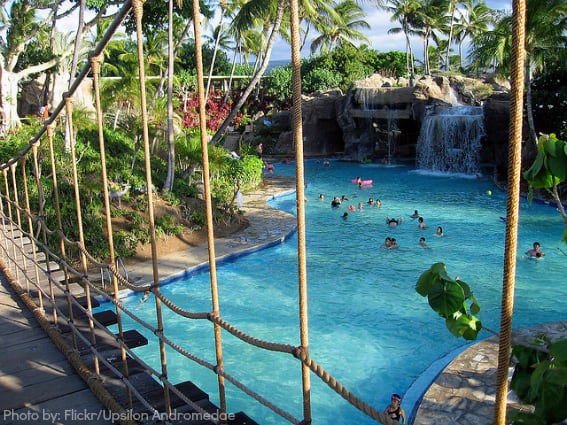 Hilton Waikoloa Village
Waikoloa, Hawaii
Watch the sun set from the comfort of an oceanfront hammock tied to two palm trees. Stand-up paddleboard alongside graceful sea turtles. Shake your hips to the rhythm of the drums while sipping on a mai tai and watching Polynesian dancers share the traditions of their people. Make friends with a baby dolphin as she glides alongside her mother in a quiet lagoon. Laugh as the kids take their 100th trip down the water slide, squealing as if it was their first. Snorkel, shop, spa, or simply soak in some rays while the trade winds blow. Trekaroo staffers agree that the Hilton Waikoloa Village on Hawaii's Big Island is truly a vacation destination unto itself.
-Trekaroo staff
Read reviews of Hilton Waikoloa Village.
Discover kid-friendly activities on the Big Island of Hawaii.
---
Trekaroo Member's Choice

Disney's Animal Kingdom Lodge
Lake Buena Vista, Florida
Wake up to giraffes grazing outside your balcony and then spend all day playing at Walt Disney World. Sounds to good to be true? Well it isn't! Trekaroo members can't stop gushing about the 5-star experience their families have had at Disney's Animal Kingdom Lodge. Reviewers rave about the Kidani pool (where else can you zip down and water slide within view of grazing antelope?), varied dining options, themed storytelling for guests, and richly detailed Africa-inspired aesthetics. The real show stoppers are the savannah view rooms which allow guests to experience their own private nature show, complete with the grazing animals of Africa, from the comfort of their room's balconies.
Read Trekaroo member reviews of Disney's Animal Kingdom Lodge.
Read reviews of rides, attractions, and dining at Disney World.
Don't miss our Top Treks Destination Guide. From Hawaii's Big Island to the slopes of British Columbia to the rolling mountains of South Carolina, we've shared all of Trekaroo's favorite family friendly destinations that can't be missed in 2014.