Image Courtesy of Shutterstock/Mikael Damkier
Over 169 million vacation days went unused last year. Were any of those days yours? Did you opt to plug away in the office instead of dance on a beach with your daughter? Did you push off vacation this year to save up for "the big trip" that never seems to really come to fruition? Stop skipping out on memories! Stop skipping out on fun! Pack those bags and just go! We at Trekaroo are in the business of inspiration. We take trips with our families and share our experiences with you because we know how positively life-altering travel can be for our children. Every year, our team comes together to put together our top picks for family travel. We strive to share a diverse list of destinations, from small towns perfect for weekend getaways to dream trips to international locales. We hope our 2016 Top Treks inspire you to go someplace new, create some memories, and share your experiences with our community of families who rely on parents like you to show them the family travel ropes. This is where to travel in 2016 with your family. Let's explore the world together!
Be sure to check out Top Treks Lodging to see where your family should be staying in 2016.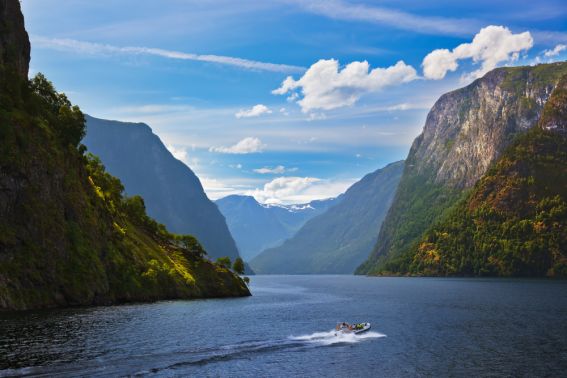 Photo by: Shutterstock/Tatiana Popova
Sogneford, Norway
Elsa and Anna may have brought attention to them in recent years but Norway's fjord's truly are more spectacular than any Disney movie could ever convey. Sogneford is a place where water meets land in the most dramatic fashion. Water, in the form of glacial ice, carved a landscape filled with steep, snow-capped mountains, waterfall after magical waterfall plunging over towering ledges, and isolated fairytale villages clinging to the water's edge. During the summer months, night is almost nonexistent, and midnight sun was so alluring that it drew us out of our hotel room for a peaceful stroll along the waterfront on more than one occasion. My family found the best way to see the fjords was by boat and our trip to UNESCO World Heritage Site, Nærøyfjord, on a zodiac boat with Flam Guide Service was the highlight of our vacation. The kids had a constant case of the giggles as we sped over waves and we all "oohed" and "aahed" when Captain Olav took us to the base of waterfalls cascading over steep cliffs into the brilliantly blue water. Every corner we rounded revealed another showstopping site, taking our breath away again and again.
–Sharlene Earnshaw, Trekaroo Editor in Chief
Heading to Norway? Check out our guide to family fun in Oslo.
---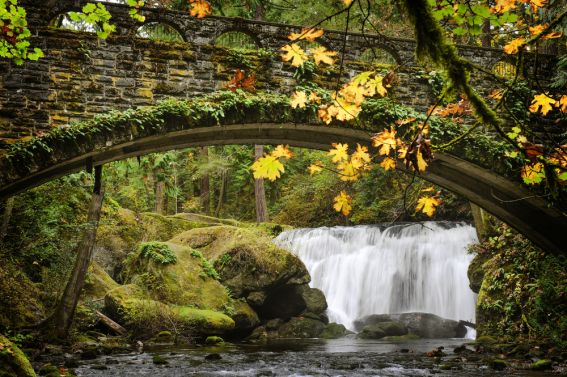 Photo by: Shutterstock/Edumund Lowe Photography
Bellingham, Washington
Visiting this charming town located near the US/Canadian border is like stepping back in time. Stroll the streets of Bellingham's historic Fairhaven neighborhood, taking time to enjoy the beautifully restored buildings full of bookshops, restaurants, antique stores, and more. Kids of all ages will be especially drawn to the Fairhaven Toy Garden, where they can find toys of all shapes and sizes. After enjoying the shops and beautiful town square, head to Boulevard Park where you can grab a coffee or cookie from the coffee shop before heading to play on the pirate ship-themed playground. Make time to visit the beach and skip rocks on the water, all while enjoying views of the gorgeous waters of the bay.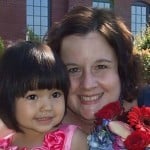 -Carrie Yu, Pacific Northwest Destination Guroo
Read more about small-town fun in Bellingham.
---
Photo by: Katie Bodell
Glacier National Park, Montana
With less than 25 glaciers left in the park that once boasted hundreds, Glacier National Park is a must-visit destination. Experts project that all glaciers will be gone in the park within the next 15 years, so don't put off your family's visit! In addition to seeing and learning about the impressive glaciers, families can enjoy stunning glacial lakes, rivers, flora, fauna, and wildlife throughout the park's diverse terrain. Don't miss the architectural and engineering wonder, Going to the Sun Road, open seasonally (typically late June through September) that takes visitors through Logan's Pass. Kids delight in the snow play found at the top of the pass each summer while the visitor center, Junior Ranger program, and plenty of kid-friendly hikes round out the incredible experience. Other must-sees in the park include the hike to Avalanche Lake, skipping stones on Lake MacDonald, exploring the park's numerous waterfalls, and riding in the old-fashioned Red Bus tour, a park attraction since the early 1900s.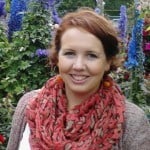 -Katie Bodell, Blog Editor
Explore more of Glacier National Park with Kids 
---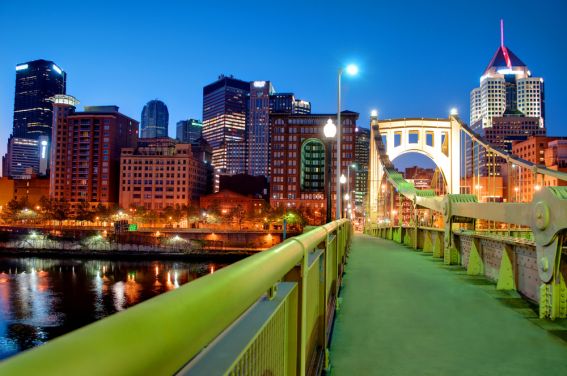 Photo by: Shutterstock/traxlergirl
Pittsburgh, Pennsylvania
Pittsburgh, or The 'Burgh as the locals call it, is my big city. Museums like the Carnegie Science Center, Children's Museum of Pittsburgh, and Carnegie Museums of Art and Natural History make it both a fun and educational place to visit. The city proper was built where two Pennsylvania rivers converge to form the Ohio River and compliments of its great location, the city has plenty of water activities. Kayaking, boating via Just Ducky Tours and the Gateway Clipper Fleet, and the famous Three Rivers Regatta are just some of the fun river-based activities awaiting summer visitors. As for the food? There's a little bit of everything including the hometown favorites, pierogies (the Pittsburgh Pirates have a pierogi race during each home game, too!) at S&D Polish Deli and the famous Pittsburgh-style sandwich from Primanti Bros.-stacked tall with meat, cheese, veggies, French fries, and even cole slaw! Want a ton of cultural flair packed into a tiny area? The Strip District is the place to visit for Pittsburgh-themed items and restaurants from all over the world.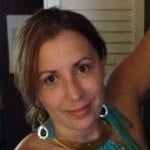 – Karyn Locke, Social Media Manager & Mid America Guroo
Check out our recommendations for the Top 10 Things to do in Pittsburgh 
---
Photo by: Flickr/Tony Hisgett
Grenada
Families looking for a vacation destination that's tropical, scenic, and able to be shaped to fit just about any budget will love the spice island of Grenada, located in the Caribbean, about 100 miles north of Venezuela. This less-visited, slow-paced, English-speaking destination offers families a variety of lodging options that range from large, self-catering rooms to upscale hotels where luxuries are available from check-in to check-out. Family-friendly activities range from island biking excursions from Mocha Spoke, to lovely garden and island water tours from Caribbean Horizons. Options such as hiking through the rain forest up to breathtaking views, fishing, swimming, sailing, boating, and simple fun in the tranquil waters off Grand Anse Beach are always available as well.
-Sharon Rigney, New Jersey and Pennsylvania Destination Guroo
Read more about exploring Grenada with kids.
---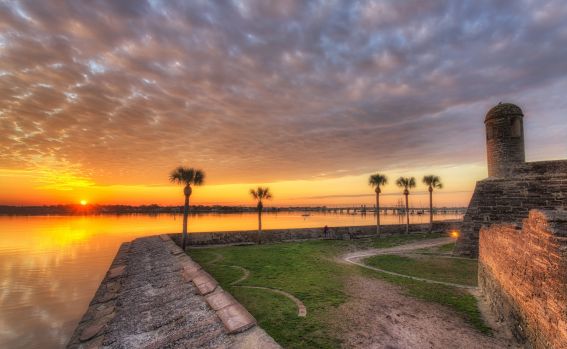 Photo by: Flickr/MattPaulson
St. Augustine, Florida
America's first city is celebrating it's 450th birthday in 2016, making it an especially great time to visit, explore, learn, and marvel at the rich culture that have helped form the foundation of what America is today. Stay at one of the many locally owned bed and breakfasts along the brick-lined street of St. George. The kids will have a blast as they step back in time to learn about the forts that kept the pirates at bay (the Castillo de San Marcos) and the truth behind the Fountain of Youth. Climb the 219 steps to the top of the St. Augustine Lighthouse or take nighttime ghost tours to learn about the city's dark past. The Old Time Trolley will take you all over town, so little legs won't get as tired. Don't forget to pick up a "city passport" designed to help you navigate and learn about the city.
-Marisa Langford, Florida Destination Guroo
Read more about family fun in St. Augustine, Florida.
---

Photo by: Flickr/Ray_from_LA
Anaheim, California
Let's face it, we all love visiting Anaheim to enjoy a few days at "The Happiest Place on Earth" but I encourage families heading to Anaheim to pull back the Disneyland curtain and discover what else the city has to offer. With a growing craft brewery scene, a great public transportation system, and amazing dining options throughout the city, Anaheim's offerings are growing beyond their Disney roots. Sports enthusiasts will love watching the Ducks play at the Honda Center or enjoy the perfect Orange County weather at an Angels' game. Stroll the streets and experience premium shopping at the Anaheim GardenWalk and taste the unique flavors of the certified Farmer's Market each Thursday. Don't leave town without spending an afternoon at the Packing House, exploring the 2-level food-lover's paradise in a refurbished citrus packing center.
 Elizabeth Bickford, Southern California Destination Guroo
Read reviews of Anaheim activities and lodging from families who have visited. 
---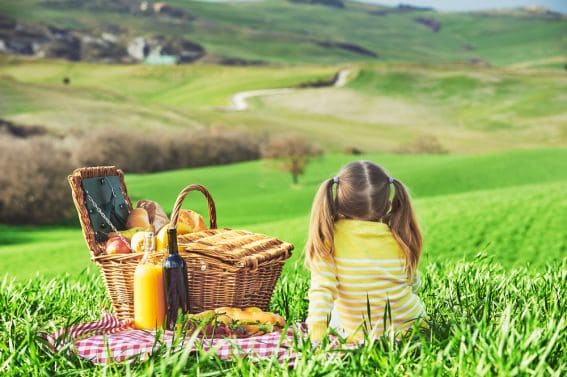 Photo by: Shutterstock/JaroPienza
Tuscany, Italy
Any time I talk to a friend about his/her "bucket list," it seems travel to Italy, and specifically Tuscany makes the mark. Tuscany left so much of an imprint on our family that we have dreamt of a home in the vineyards to host all of those bucket-list-visitors someday. Tuscany and its five provinces – Arezzo, Florence, Lucca, Pisa, and Siena – have everything you envision in a perfect destination. The region's vineyards and rolling hills are romantic and breathtaking. Art and history in Florence is astonishing. Lucca and it's quaint walled-cities are mesmerizing. Pisa holds a world of possibilities, and of course, the Leaning Tower (where you can pretend to hold it up in a snapshot). My favorite, Siena, is just a place to get lost in and daydream. We've spent many an hour enjoying the town piazza, dreaming of tomorrow with each tick of the town clock and sipping wine while our boys run with the palio (flags). Surrounded in agriculture, the food is Tuscany is incredible, especially when purchased at a local market and cooked "at home" in your agriturismo. The people are warm, welcoming, and always ready to toast la dolce vita, the sweet life.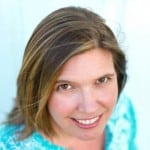 -Jen Reyneri, Homeschool Guroo
Read about Trekaroo's Tuscan experience with Adventures by Disney Tuscany.
---

Mendocino, California
Coastal bluffs, rugged coastline, and dramatic views surround the charming town of Mendocino. The ocean air spills onto acres of wild flowers and into the streets of the tiny hamlet, filled with cute and sometimes funky little cottages, quirky retail experiences, and small town community nuances. Spread a picnic blanket out at Mendocino Headlands State Park and search for whales spouting off the coast. Skip through wildflowers at dusk when hues of gold and orange wrap the area in a magnificent glow. Rent an outrigger canoe and set sail on the Big River Estuary with the whole family – including your dog. Gorgeous doesn't even begin to describe the sights to behold. This place is a magnificent reset for those needing a break from big city pressures.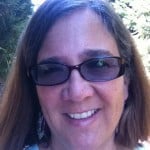 – Kristine Dworkin, Northern California Destination Guroo
Read about Kristine's dog-friendly holiday in Mendocino.
---

Scotland
I never thought I would find a European country as friendly towards families as Italy, but Scotland is giving Italy a run for its money. This country is an outdoor playground for families with kids of all ages and is a great multi-generational trip destination. It is easy to grab a well-priced rental home that can fit the entire family, and save money by buying from the local shops and cooking at home. Many of the historic sites and castles have kid-friendly audio guides, scavenger hunts, and special rooms to teach the children about the history of this proud nation. Food is relatively easy, with meat pies (think steak or chicken pot pies), fish and chips, burgers, pasta, and pizza being the regular standbys. Try a Sunday Roast, similar to an American pot roast with a slice of beef, veggies, and Yorkshire pudding (crusty bread in the shape of a muffin top). Mom and dad can kick back with a local ale or cider, and watch as their children chat about the hills and moors they hiked through all morning. Don't forget your rain gear, especially rain pants; the rain is no joke in this country and your family will want to be able to go out rain or shine.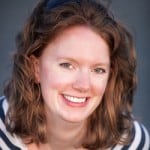 – Keryn Means, Trekaroo Influencer Network Manager
Explore more family-friendly adventures in Scotland. And Trekaroo's Top 10 Kid-friendly Attractions in Edinburgh. 
---

Photo by: Shutterstock/r.classen
Banff and Jasper National Parks, Alberta, Canada
If you're yearning for a family vacation that is so versatile you can bring the grandparents, go on a budget, go fancy and luxurious, or low-key and back-to-nature, then Banff and Jasper National Parks in Alberta, Canada should top your list of places to go this year. There is no wrong way to do this trip (except from your armchair…you actually need to experience it). The small, quaint town of Banff is nestled in the awe-inspiring peaks of the Canadian Rockies and home to many family-friendly resorts for all seasons. There just isn't a bad time to visit — winter inspires the magical "Santa's ski village" air in the snow-swept town and summer provides beautiful wildflowers, alpine meadows, expansive vistas, and cerulean glacial lakes. Colors are like an autumnal palette just before the area is cloaked in a fine white blanket of snow. Spring means wildlife babies, romping elk and bison calves, goat kids, and bear cubs down from their steep seasonal slumber. Soak in the ubiquitous hot springs and tubs that are dotted along the National Parks of the area or just enjoy some truly rugged terrain. Warning: If this is the first mountain range your child sees, you will ruin them on other mountains for life.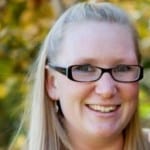 -Amanda Williams, Midwest Destination Guroo
Explore the Top 10 Things to do in Banff with kids.
---

Photo by: Melissa Moore
The Eastern Shore of Virginia
Less than four hours away from our Nation's Capital, families can connect with nature on the Eastern Shore of Virginia. To truly get away from it all, take a boat ride out to Virginia's Barrier Islands with one of Wachapreague's expert outfitters experienced at navigating the area's shifting channels. On our visit to the islands, designated a United Nations International Biosphere Reserve, we observed a pod of dolphins feeding and explored a completely deserted island in search of whelk shells and sand dollars. Families don't need to take a boat to find the perfect beach on the Eastern Shore- there are five public beaches on the Chesapeake Bay to choose from. My kids were perfectly happy running through the water at the easily accessible Cape Charles Beach just steps from charming downtown Cape Charles. As would be expected with so many miles of coastline, the seafood from the broiled flounder at the Island House Restaurant in Wachapreague to the fried oyster po' boy at The Shanty in Cape Charles, is fresh and tasty.

-Melissa Moore, Washington DC, Maryland, and Virginia Destination Guroo
Check out our list of family-friendly things to do on the Eastern Shore of Virginia.
---

Photo by: Flickr/springfieldhomer
Columbia River Gorge, Oregon/Washington Border
Located within an hour of Portland, Oregon, the Columbia River Gorge transports families into nature's grasp. From the first turn on the Historic Columbia River Highway, nature will be literally all around you. With dozens of waterfalls, your family will soon be able to tell the difference between a plunge and tier waterfall. While the infamous Multnomah Falls draw the attention of travelers from all over the world, the lesser known falls offer serenity and fresh air. Check out my personal favorite, Latourell Falls. Head down to Hood River for playtime both on and in the river. Once the thirst for water is quenched, check out the Crowne Point Vista House for a trip back into time to learn how the area was developed and to enjoy stunning views of the Columbia River. On your way back to the city, take the Fruit Loop to gorge on local fruit, veggies, and ciders, or swing by Mt. Hood to see it in all its snowy glory.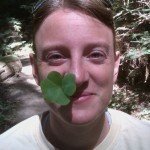 -Heather Erquiaga, Assistant Blog Editor
Find more family-friendly locations along the Columbia River Gorge.
---

Photo by: Michelle McCoy
Sequoia National Park, California
There is nothing more incredible than walking through a grove of giant sequoia trees – at least in my book. The red and spongy bark pops out in the forest and you can't help but crane your neck to see how high it climbs! We have loved camping, hiking, and swimming in Sequoia as it truly is one of the more family-friendly National Parks. Families can stay in campgrounds, resorts, or beautiful lodges all year round while they explore all that there is to do. Climb 400 steps to the top of Moro Rock for a sweeping view of the Great Western Divide or explore the Big Trees Trail and to see sequoias gracing a meadow. In the summer, there are swimming holes in the creeks to cool off at, while sledding and cross-country skiing await in the winter. Happy 125th anniversary, Sequoia National Park!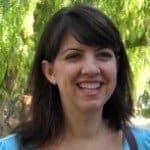 -Michelle McCoy, Lead Guroo
Find reviews on lodging and all the great activities in Sequoia National Park.
---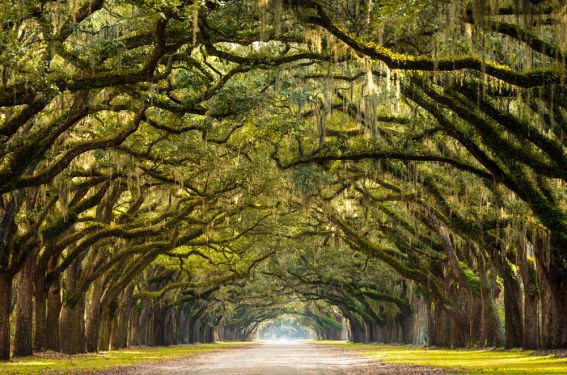 Photo by: Shutterstock/Serge Skiba
Savannah, Georgia
On my first trip to The South, Savannah was all that I assumed it to be: romantic, ethereal, vintage, and otherworldly. The historical downtown is walkable, but many enjoy hearing this city's stories while touring by trolley. However, when you discover this "Pretty Girl with a Dirty Face," be sure to linger in the squares, listen to the wind, and breathe in the heavily perfumed air. Everything in Savannah tells a story. From the steep cobblestone stairs on River Street to cemeteries lined in Spanish moss, the south that you have read about in books is alive in Savannah. Kids love exploring Forsythe Park and Tybee Island, a picturesque spot to sink your toes into the Atlantic for the very first time.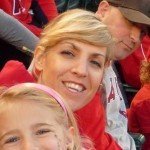 -Janel Murray, Assistant Blog Editor
Read more about exploring Savannah with kids.
---

Photo by: Mark B. Gardner/Rainshadow Photographics
San Juan Islands, Washington
The San Juan Islands are a collection of emerald island jewels situated amidst the calm of the Salish Sea. Blessed by being in the rain shadow of the Olympic and Cascade Mountain Ranges, the islands boast twice as many sunny days as rainy Seattle, a mere hour and a half away. The magic of island living starts when you board the Washington State Ferry; one feels whisked away from the hustle and bustle of the busy metropolises on the mainland and transported by the hum of the ferry and the beautiful close-up views of the islands. Slow down and go on camping, hiking, cycling, and boating adventures. Visit The Whale Museum and then set sail on a whale watch and watch your kids eyes light up when encountering these wild and gentle giants. Explore the cute, upscale shops and eateries in Friday Harbor of San Juan Island, take in the more bohemian and artist colony flair of Eastsound on Orcas Island, and slow way down with a quiet bike ride through Lopez Island. For those with tweens and teens, consider kayaking and camping on the more remote islands in the San Juan Archipelago.

– Li-Er Hanson, Manager of Business Development
Check out this story of our Kayaking and Camping Trip in the Idyllic San Juan Islands.
---
Photo by: Shutterstock/Darryl Vest
Gulf Shores, Alabama
Start a vacation tradition on the white sandy beaches of Gulf Shores. Relaxation, adventure, and history collide in this beautiful small town along Alabama's Gulf Coast. Enjoy superb dining options like Lulu's, Tacky Jacks, and The Hangout. Commune with nature on an eco-cruise, hiking in the 7,000 acres of the BonSecour, or shell hunting along the spectacular beaches Gulf Shores is known for. If you are more adventurous, you can find ample opportunities for jet skiing, parasailing, and snorkeling. Don't forget to explore the history in Gulf Shores with a visit to Ft. Morgan and the USS Alabama (located just outside Gulf Shores, in Mobile, AL). Families find Gulf Shores to be an irresistible destination worth visiting year after year.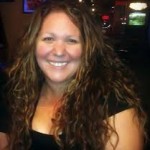 – Jordyn Coffin, Southern States Destination Guroo
Explore the Alabama Gulf Shores with Kids 
---

Photo by Flickr/Garrett
Salt Lake City, Utah
Any season is a great season to visit Salt Lake City, Utah. Outdoor recreation abounds in the picturesque mountain ranges surrounding the city. In the winter, families can enjoy Utah's world-famous snow by ice skating, snowshoeing, or skiing at one the family-friendly ski resorts. Explore hiking and biking trails when the weather is warmer. Kids love seeing the animals at Hogle Zoo, Tracy Aviary, and Living Planet Aquarium. Bring history and culture to life by visiting This is the Place Heritage Park and Salt Lake's most popular attraction, Temple Square. Add these diverse activities to the assortment of family-friendly restaurants and hotels and you can see why Salt Lake should be on your family's travel list.

– Tiffany Vaughn, Arizona and Utah Destination Guroo
Check out the Top 10 Things for Families to do in Utah.
---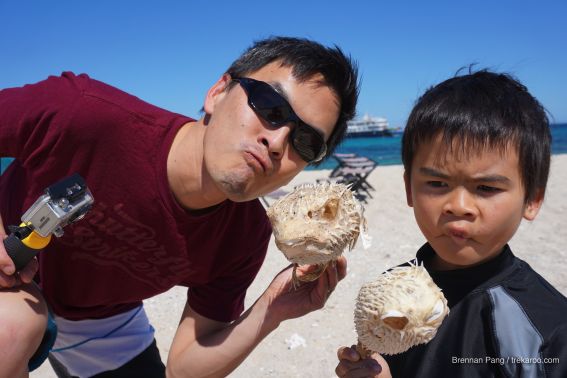 Un-Cruise the Sea of Cortez, Mexico
We never used to think it was possible to have an outdoorsy, adventure-filled vacation free of logistics for mom and dad; this summer, Un-Cruise Adventures proved us wrong. Our trip to the Sea of Cortez on this small ship cruise redefined what cruising means for our family. Plan to spend your days riding in a skift with dolphins trailing closely behind, snorkeling with whale sharks and California sea lion cubs. Beach-combing with a "nature ninja" who can answer the million and one questions thrown at him by your curious kids is nothing short of awesome! But so is kicking back on a secluded, white-sand beach while sipping cocktails for the rest of the afternoon. The biggest decisions you'll make all week will be, "Do we want to swim with whales sharks or go paddle boarding this morning?" or "Would you like a mojito or a glass of wine?". The crew and expedition staff are multi-talented, passionate, and eager to share their love of the ocean with you. With a 50-70 passenger list, the crew knows you by name and by the time you disembark a week later, you'll know all the other passengers by name as well. On the Sea of Cortez, there are no big cruise ships pulling up to the small fishing villages of La Paz and Loreto. So, you can explore the town free of pushy street vendors. Instead, pull up a chair and order a big plate of authentic Baja fish tacos.
 – Brennan and LiLing Pang, Trekaroo Co-founders
Read Brennan's blog post on Exploring the Sea of Cortez with Kids on Un-cruise
---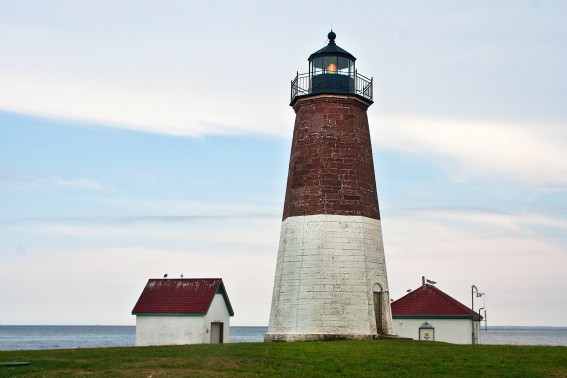 Photo by: Flickr/liz west
Rhode Island Shore
Rhode Island might be the smallest state in the United States but with 384 miles of shoreline, salt breezes, rose hips, and wildlife sanctuaries, the Ocean State of Rhode Island offers an exceptional beach experience for families year after year. While Cape Cod tends to get a bulk of the attention (and crowds) in the New England beach scene, it is easy to find the perfect spot in the sand on quaint island hamlets like Block Island, Jamestown, or Newport. Charleston is known for its idyllic ocean views, Westerly is home to salt ponds ideal for creature catching, and Narragansett has waves for every type of water reveler, from surfer to wader.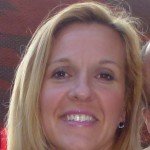 –Michelle Brennan, New England Destination Guroo
What else is there to do in Rhode Island? Check out our Top 10 Things for Families to do in Rhode Island
---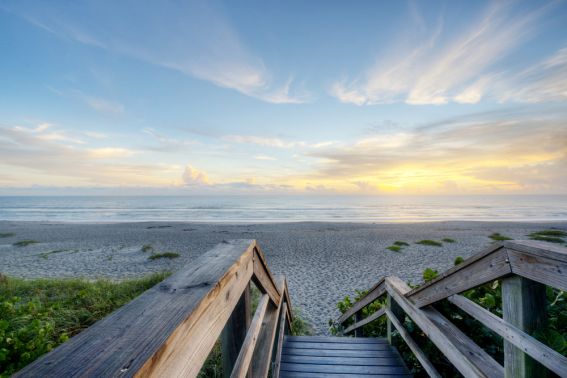 Photo by: Shutterstock/ Jesse Kunerth
Indialantic, Florida
Grab the kids and a bottle of sunscreen and head down to Indialantic, an easy-going town located between the Indian River and the Atlantic Ocean. Take in the ocean view on the Indialantic Pier before dipping your toes in the warm waters of the Atlantic. Then, grab a few paddleboards from the Paddleboard House and make exciting memories during a family adventure on the Indian River. During your time on the water, you are sure to spot a dolphin and maybe a manatee or two.  If fishing is your thing, head over to Black Dog Bait & Tackle to get the scoop on where the fish are biting and to gear up for your fishing excursion. Oh, and don't miss the mullet run in the fall! Hungry? Enjoy one of the many unique, local restaurants that call 5th Avenue home, and while you are there be sure to enjoy an authentic Italian cappuccino from Cappuccino & Pasta Cafe.
– Jen Parkerson, Florida Destination Guroo
Trekaroo parents have lots of recommendations for Kid-friendly Activities from Daytona to Indiatlantic to Cape Canaveral  
---

Photo by: Shutterstock/bjul
Rocky Mountain National Park, Colorado
Two hours north of Denver, Rocky Mountain National Park is a land filled with elk, moose, marmot, snow fields, and 12,000-foot peaks. The park covers 415 square miles and contains four ecosystems- grassland, Ponderosa pine, subalpine forest, and alpine tundra. A drive in the park is filled with beautiful scenery and majestic views ranging from grasslands and lakes to jagged mountain peaks. Ready to get out of the car and explore? With over 300 miles of trails, there are plenty of hikes for all abilities and interests. Lodging options range from creature-comfort-filled hotels in Estes Park to picturesque campgrounds inside the park.
  –Nicole Dodson-Sands, New Mexico and Colorado Destination Guroo
Here's a Guide to Exploring Rocky Mountain National Park with Kids by one of our favorite Trekaroo families.
---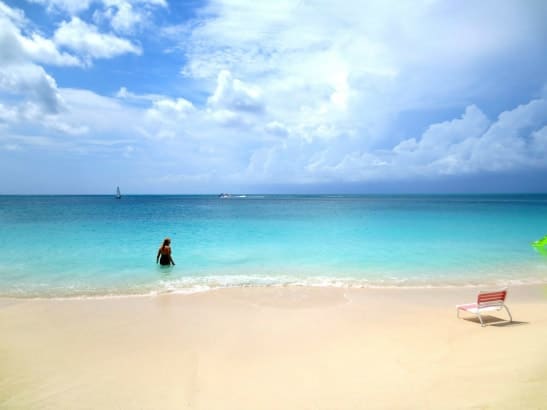 Providenciales,
Turks and Caicos
I want my island vacation to be three things-  uncrowded, unspoiled, and uncomplicated. Forgot the beachfront room, I want the beachfront life. I want the luxury of seclusion, an island to myself. In my favorite daydream, I'm the guest of a beachfront resort at the water's edge. The air is full with sounds of the sea and my view is a private expanse of white sand and turquoise water. No responsibility. No effort. No crowds. Grace Bay Beach on the island of Providenciales, Turks and Caicos, is the closest I've come to realizing this fantasy. Lodging selections range from all-inclusive to rooms that resemble large apartments with full kitchens, a washer, and dryer. Save money eating out and stock up on grub at the nearby grocery store. What could be better than a beach BBQ, poolside? Family-friendly activities include a conch farm tour, historic sites both above and below the water, snorkeling, exploring uninhabited keys, visiting the endangered rock iguanas of Little Water Cay Island, and chartered sailing excursions. Hop aboard Sun Charters and get a glimpse of a local phenomenon- the mating ritual of the resident glow worm, on the 3rd and 4th days after the full moon. On a good night, their phosphorescent dance will light up the channel.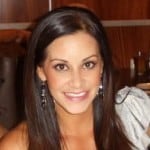 -Tina Buell, Marketing and Social Media Manager
Read more about Tina's Turks and Caicos experience. 
---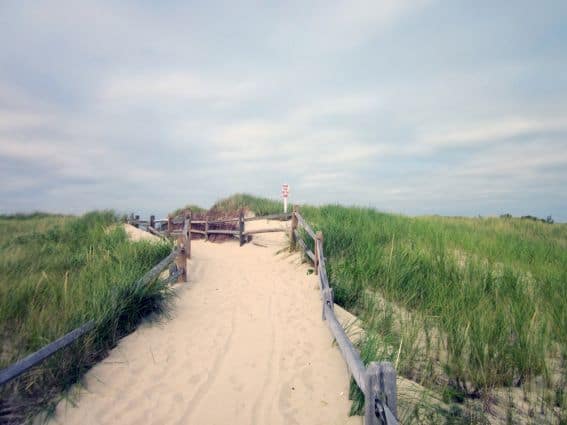 Photo by: Shutterstock/Grandview Graphics
Brewster, Massachusetts
Smack in the middle of the Cape Cod arm, nestled between the bay to the north and the Nantucket Sound to the south, lies the family-friendly seaside town of  Brewster. Families with little ones can choose to frolic on the placid bay side where temperatures are mild and the water is shallow enough for kids to easily uncover hermit crabs and other sea critters. Surf the waves at Nauset Beach for a bigger oceanside thrill. Educational fun abounds at the Cape Cod Museum of Natural History; be sure to check out their "Mudflat Mania," beehives, and archaeological labs. Cycle the 22-mile, road-paved path of the kid-friendly Cape Cod Rail Trail that passes through portions of the 1,900 wooded acres of Nickerson State Park. Don't forget to taste some comforting clam chowder, fried oysters, and fresh lobster rolls at Cobie's or Sir Cricket's.
 – Sarah Kuo, Assistant Blog Editor
Thinking of a vacation with grandma and grandpa? Cape Cod should be on your list.  Here's a Guide to planning a Multi-generational Vacation to Cape Cod
---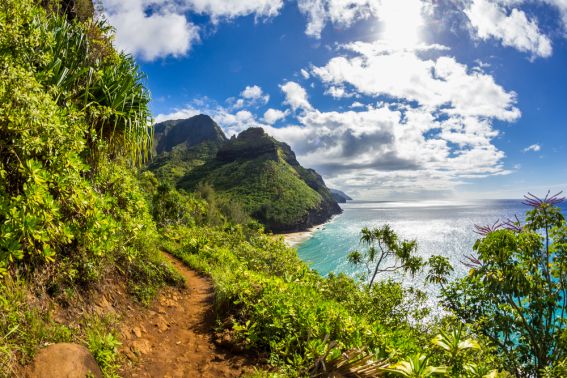 Photo by: Shutterstock/Pavil Tvrdy
North Shore of Kauai, Hawaii
At the heart of paradise without the tourist traps, Kauai's North Shore manages to remain authentic and local while welcoming of tourists. From the Lihue airport (the main gateway to Kauai), the North Shore spans from the town of Kapaa to Hanalei, where the road literally ends at the start of the wild Na Pali coast. Along the way, families will find quaint country towns hugging the coast, plenty of accessible public beaches, roadside farm stands, and surf shops and shave ice stands. No high rises are allowed on this side of the island, so instead of large hotels and resorts, families can rent beachside vacation homes or stay at interior farms or ranches. Hike the Na Pali Coast, surf or snorkel, beachcomb, or kayak on any given day. A good base is Hanalei or adjacent Princeville for stunning beaches, green, lush mountains, and numerous waterfalls.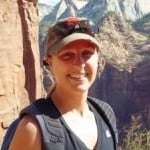 -Amy Whitley, Editorial and Sponsorship Manager 
Start planning your Kauai Family Vacation. 
---
Trekaroo's Top Overall Trek for 2016:
Northern San Diego County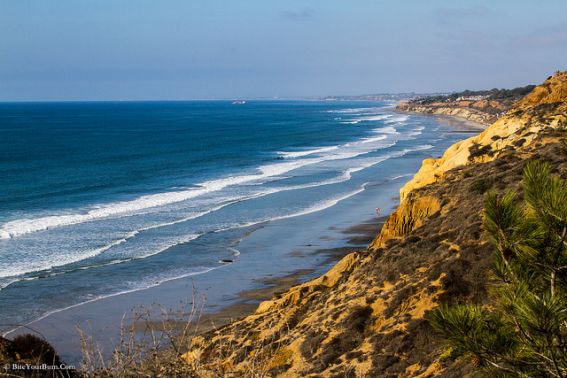 Photo by: Flickr/BiteYourBumPhotography
Trekaroo team members are madly in love with Northern San Diego County. From immersive wildlife experiences at the San Diego Zoo Safari Park to family-friendly craft breweries to those sunsets on the beach we all dream about, it is easy to see how our travel crush developed. One would be hard pressed to find a more fun-filled drive along the California's famous Pacific Coast Highway than the drive from Del Mar up to Oceanside. Highlights include watching the hang gliders take off from the bluffs of Torrey Pines, cliff top hikes, beach hopping, and pier strolling. Spring brings wildflowers to Carlsbad's famous flower fields, located just down the street from the even-more-famous LEGOLAND Resort. Dining options range from beachfront fish tacos stands to Stone Farms in Escondido- a 19-acre working farm owned by Stone Brewing Company that serves up wood-fired pizzas and plenty of craft brews with live music and farm animals to keep everyone entertained.
–Trekaroo Staff
Check out reviews of lodging, activities, and dining in Northern San Diego County created by families who have been there. 
---
Pin this to save this post to your travel bucket list board: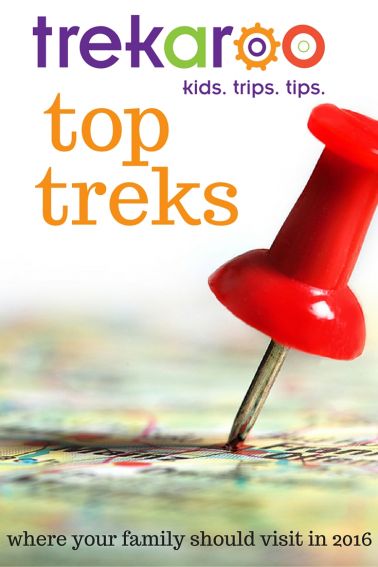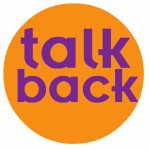 Did you catch some travel inspiration? Tell us which of these destinations you are adding to your family's bucket list!
Do you have an exceptional destination to suggest as well? Leave us your comments!