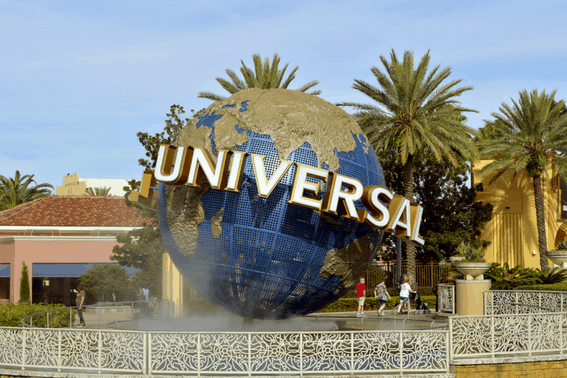 We live in the Northwest and it can be a long trip to most of the really good amusement parks. Recently, however, we took the opportunity to travel to Universal Orlando Resort! Even though we don't get to the parks very often, we are a family of roller-coaster fans and make a bee-line straight to them. We love them fast, upside down, full of corkscrews, 3-D, and we were not disappointed in the slightest during our visit! Everything at Universal Orlando Resort was new to us but even veterans will love what's new at Universal. Here is the latest and greatest and what's new at Universal Orlando!
Lead Photo by Bigstock/Peter Etchells
What's New at Universal Orlando: The Newest Rides!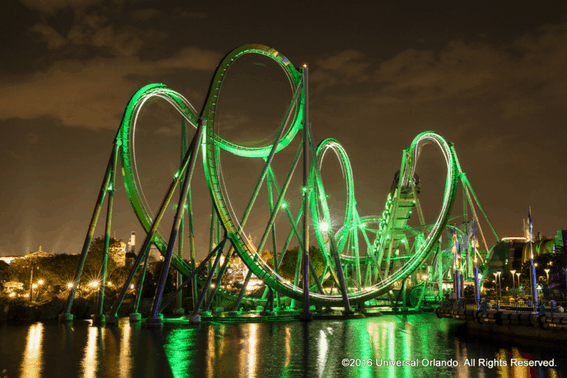 Located in Marvel Super Hero Island in The Islands of Adventure, it has been newly refurbished and just reopened in August 2016! The newly designed queue features a story line transporting you to a scientific facility centered around a massive gamma core. General "Thunderbolt" Ross is leading the experiment and you are at the center of it as a gamma-charged Hulk! After you pass through the queue and board, you are literally whisked away in a really sleek new vehicle! There are loads of loops and corkscrews and it is super fast. Our whole family loved it – it was awesome! A little fun fact for you: the on-board ride music is composed by Patrick Stump, the front man for Fall Out Boy! This ride is a beast and minimum height requirements are set at 54″. My son loved it but suggests that you ride the Incredible Hulk with an empty stomach, which is pretty sound advice for any big roller-coaster!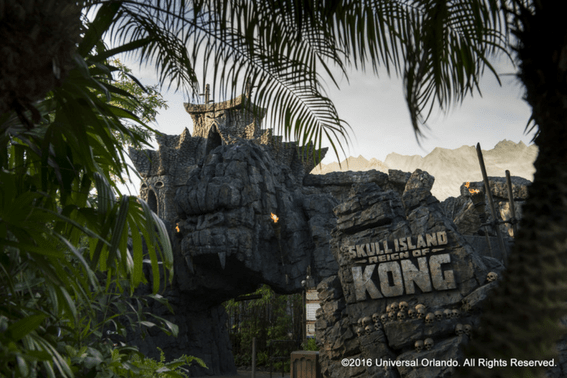 Skull Island: The Reign of Kong
This new ride can be found in The Islands of Adventure. As you travel through the queue you are traveling through time, back to the 1930s where you join the "8th Wonder Expedition Company" to explore a mysterious world with temple ruins and hostile natives. You will ride aboard a massive 40-foot-long, 17-ton expedition vehicle navigating through the increasingly foreboding terrain. What is truly special about these vehicles is that they operate on a completely trackless ride system and there is no "real" driver! It was such an exciting experience! The "drivers" of your vehicle can change with each ride giving guests different narratives as you witness a brutal struggle between beasts of unimaginable size and ferocity. Massive dinosaurs roam around fighting and a mysterious Kong leaves you wondering if he is there for good or evil. This ride might be kind of scary for small children and the experience is 3-D making everything feel real and close even though the height requirement is 36". Older kids and adults will really enjoy it though. Wait times can be really long for this one, so get there early or use an Express Pass if you have one.
What's New at Universal Orlando: The Newest Hotel!
Universal Orlando Resort boasts some pretty fantastic hotels. Even though we stayed at the beautiful Loews Royal Pacific, I was given an opportunity to tour the brand new Loews Sapphire Falls Resort which opened in July 2016!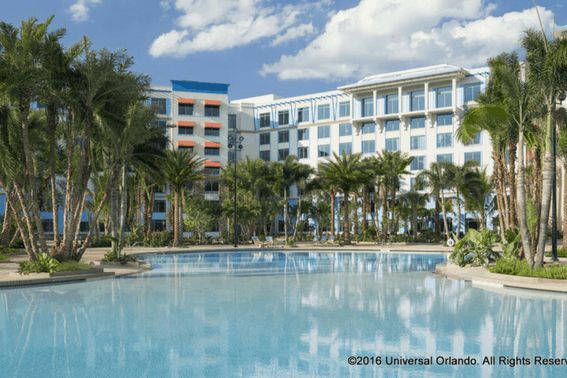 This gorgeous new hotel has 1,000 rooms that are Caribbean-inspired with cool blues and greens that calm the senses and relax the guests. The rooms are spacious, bright and clean in design. This property has the largest pool out of all of the on-site hotels! It is a really beautiful space to relax after lots of fun at the parks. The kids will love the water slide and the attached play areas and the adults will love the Drhum Club Kantine with plenty of Caribbean inspired food and drink. The property has two other restaurants on-site including Amatista Cookhouse and Strong Water Tavern. Amatista Cookhouse serves breakfast, lunch and dinner right on the waterfront and keeps with the Caribbean theme. Strong Water Tavern is a Tapas style restaurant and a great place to go for dinner.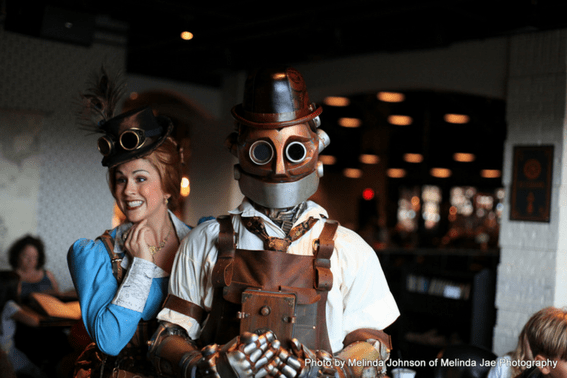 My husband really enjoyed the Seafood Ceviche he had there and their chocolate bread pudding was delicious! They also have a huge selection of rum, some made in-house, if that is your thing! For grab and go food items, check out the Dutch Trading Company! This hotel also offers early admission into the Islands of Adventure!
What's New at Universal Orlando: A Brand New Restaurant!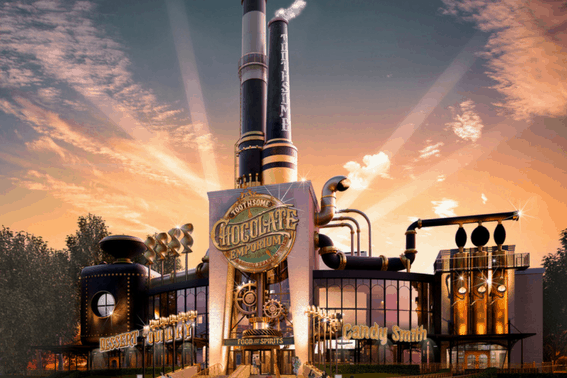 Universal Citywalk gives visitors a huge selection of food and drink choices and the newest addition to the collection of restaurants is Toothsome Chocolate Emporium & Savory Feast Kitchen. This is a 19th century Steam-punk themed restaurant. The menu is as big as the restaurant and they have something for everyone in the family! Burgers, sandwiches, brunch, and more are all on offer but most importantly they have colossal milkshakes that you really should not miss! The interior is a feast for the senses and I love the uniforms (costumes)! There is just so much to look at and characters walk around engaging with guests. While waiting for your table check out their amazing chocolate and candy selection! It is the perfect spot to find gifts for friends and family who couldn't make the trip and you will probably find a little something for yourself too!
What's New at Universal Orlando: What's Coming Next Year?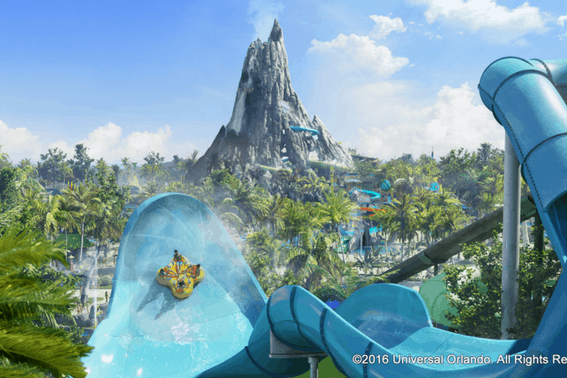 Universal's Volcano Bay is currently under construction and plans to open during the summer of 2017! This third theme park at Universal Orlando Resort is going to be a huge, revolutionary water park with very lush surroundings and they assure me it will be different than any water park you have ever visited! The designers have toured water parks all over the world and taken all of the very best things from those parks to make the experience for the guests visiting Volcano Bay completely awe-inspiring. Incredible slides, a massive wave pool, a lazy river, waterfalls, and sandy beaches are all part of the "little known tropical Pacific Isle." In all, there will be 18 attractions in four differently themed areas which are bound to leave guests most impressed. The park is located next to Universal's Cabana Bay Resort and Loews Sapphire Falls Resort but will be easily accessible from all of the onsite properties. We can't wait to check this out next time!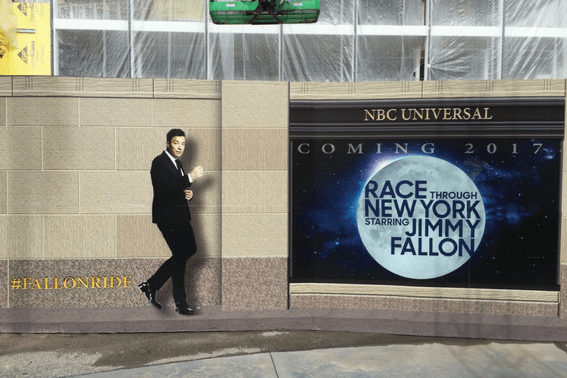 Coming also in 2017 is "Race Through New York Starring Jimmy Fallon." The ride is currently under construction on the Universal Studios side and was inspired and co-created with Jimmy Fallon! Also in Universal Studios a new "Fast and Furious" ride that is also under construction will be opening in 2018! So many exciting things are coming! We can't wait to get back and check them out!
Disclosure: I want to thank Mom It Forward, Family Forward, Universal Orlando Resort and Loews Hotels for the opportunity to experience all of these wonderful and exciting things. All of the opinions expressed here are mine.
Featured photo by: Bigstock/navintar