Buy Your Tickets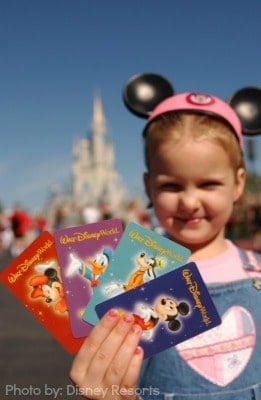 If you want to save time and money, buy your tickets before you get to Disney World. There are several deals out there and Mouse Savers is usually extremely up to date on all the best deals. Undercover Tourist usually has the best prices around. Do not buy tickets off of Craigslist or Ebay. There are so many scams out there and I have seen people get pulled aside at the ticket counter on more than one occasion because the "ticket" they bought was not actually valid. Disney World tickets are nontransferable and just to be sure, Disney uses a finger scan system that prevents you sharing your ticket with someone else.
Packing Considerations
The weather in Florida varies by season. The hottest and rainiest season is summer. Temperatures are generally in the 90s, humidity is high, and it pours almost daily. The good news is that the rain doesn't typically last long. Quality reusable ponchos can be purchased at Disney World for $8 but it is much cheaper to bring ponchos from home. Winter is the least rainy time of year and high temperatures average in the 70s, making for great park exploration weather. Cold snaps do occur so be sure to check the forecast ahead of time and pack accordingly. Spring and fall temps are typically in the 80s and rain does occur, but not as frequently as in the summer.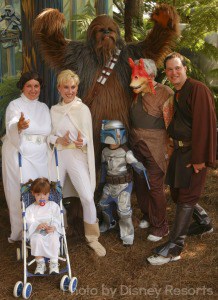 Bring your own stroller: You can rent single and double strollers at Walt Disney World but they are $15 and $31 per day respectively. If you are at the parks for a week, that adds up quick! Here are three good alternatives:
1. Bring your stroller from home.
2. Purchase a cheap umbrella stroller from Amazon and have it shipped to your hotel. Disney hotels start accepting packages on your behalf 2 weeks prior to your arrival. If you are feeling generous, you can pass the stroller on to another young family checking in to your hotel when you leave.
3. Rent a stroller from an outside agency which will deliver it to your room for less than the cost of renting at the parks. I haven't used any of the services so I don't have a preference on which company to use. Simply type "stroller rental Orlando" into Google and see what comes up.
Pack snacks: Eating food inside the parks is part of the fun, but we all know kids like to snack all day long, so save yourself some dough and pack plenty of your own goodies. Snacks that can be eaten while standing in line are definitely the best because they help kill time and fill bellies. Experience has taught me that a couple cheap lollipops can go a long way when the lines are especially long. Be sure to bring refillable water bottles. Ice water can be found for free at the quick-service restaurants' soda fountains. If you pack little individual sized packets of Crystal Light lemonade in your purse, you can throw those into your ice water and viola, instant happy kid! Remember, Disney hotels will accept packages on your behalf two weeks in advance so if you want to save luggage space, ship your snacks.
Souvenirs: Souvenirs inside the park are expensive and we all know that our kids are going to want everything they see. In order to keep costs down, I suggest buying a couple Disney-themed gifts at places such as the dollar store, Target, and even on clearance at DisneyStore.com ahead of time to give kids inside the parks. Disney notepads and pens are great for character autographs and easy to find at dollar stores. Disney princess costumes can be found at a discount on Ebay and are so much fun for little girls to wear inside the parks. Inside the parks, there are various pressed penny machines which make for fun (and cheap) souvenirs and Disney has pressed penny collection book that is perfect for keeping your collection for about $10. List of pressed penny machine locations can be found at Guest Services. Finally, pin trading is sort of a big deal at the Disney parks. There are several sellers on Ebay (look for sellers with positive feedback) that sell pin packages. Buy some pins, wear them around your neck on a lanyard and trade away at the park. Most cast members (aka: park employees) wear a lanyard full of pins around their neck and they will trade pins with you as often as you and your little one would like. Fun stuff! Good to know: If you buy a souvenir and are staying on Disney World property, no need to lug it around! You can have it delivered to your room free of charge. Simply ask the cashier for assistance with this service.
DIY Matching Disney Shirts: Start a fun family tradition by making DIY matching Disney shirts before your first visit. Families often incorporate favorite Disney characters, films, and even famous Disney snacks into their designs. This is a great way to commemorate your first trip to Disney as a family.
Tip: If one of your souvenirs purchased at the parks breaks while you are on vacation, Disney will replace it for FREE! Just find a cast member inside a store to help you.
Helpful Apps Walt

Disney

World First Timers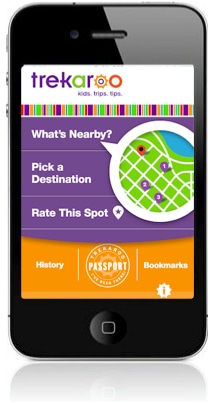 There are so many great apps out there that will enhance your Disney experience. Here are some of my favorites:
Mousewait Florida to monitor ride wait times while inside the parks as well as show times. This is the app I use every single time I go to Disney World.
Disney Mobile Magic is the official Disney World app and is similar to Mouse Wait. I suggest downloading both (they are free) to monitor wait times. Sometimes one is more up to the minute then the other.
Disney World Dining is a nice app to use while navigating the seemingly never-ending dining options at Disney World.
Ridemax to map out a game plan for experiencing Disneyland with the shortest lines possible.
My Disney Experience is your go-to app for Magic+ and FastPass+ reservations.
Trekaroo has a great (and free) mobile app which will allow you to check reviews of rides, attractions, hotels, and restaurants on our Walt Disney World Resort Review Guide.
Note: Cell phone batteries seem to drain quickly while at Disney World. If you plan on being on your phone all day (Angry Birds Heads Up! can be a line lifesavers as well), consider buying a battery operated cell phone charger for the trip. Friends that have used them on their Disney trips have sworn to never leave home without them again.
Consider PhotoPass+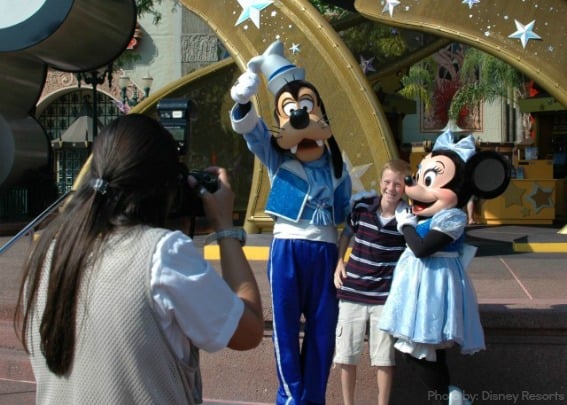 PhotoPass+ is a program offered to visitors that allows them to have unlimited photos of their family taken by Disney photographers all over the resort for one price. If you purchase Photopass+ at the parks, it will cost you $199.95 but if you purchase PhotoPass+ online at least 14 days before you visit the parks, it is just $149. If you are the type of person who gets the shakes when you leave the house without your camera, this is probably not the program for you. If you would like to have several pictures of the entire family and don't want to deal with the hassle of lugging a camera around, it isn't a bad deal. Just be sure you take full advantage of that "unlimited" clause!
Good to know: Park employees, including those taking pictures at PhotoPass locations, are happy to take your picture for you using your camera.
Set Your Priorities
Don't go to the parks without out knowing what your priorities are, especially if you have a limited amount of time. Figure out which rides are top priorities for your family and see how many of them have fast passes available. Check the schedule to see what the park hours are going to be during your stay. If you are staying on Walt Disney World Resort property, check the schedule to see which parks offer early (or late) park admission and plan to take advantage of those times. Check the schedule to see which time and day the special events (such as parades and fireworks) your family is interested in will be offered and plan your days around them. A little research goes a long way! Our friends at 365 Atlanta Family have put together a nice list of Unique Things to do at Disney World that is worth checking out. If you would like to read reviews of rides, hotels, restaurants, and attractions written by parents who have been to Disney World, check out our Walt Disney World Resort Review Guide. Hopefully, reviews written by parents who have been there will help you make all the big decisions in your Disney planning!
Want more great tips? Check these 7 Disney World tips from a seasoned pro.
Click next for visiting tips for The Magic Kingdom.