Make Hotel Reservations

Check out our handy guide on all the must-know dates for planning your Disney vacation.
Once you decide when to go, you need to figure out where to stay. I highly suggest planning your Disney World vacation at least 180 days out so that you can reserve the best dining and experience packages. I have stayed on property and off-property and I personally prefer coughing up the extra dough to stay onsite. The perks of staying at a Disney Resort are free airport pickup via the Magical Express, free bus transportation all over Walt Disney World Resort, extended theme park hours, and the convenience of having your shopping purchased delivered to your hotel (so you don't have to lug them around all day). Since Walt Disney World is so big, it does take at least 20-30 minutes to get from a surrounding hotel and into the park. If you are planning on doing things in the surrounding area and will need a car, it could certainly still be worth staying offsite depending on the deals you find.
There are 23 hotels on Walt Disney World property, each with its own theme. When selecting a property, I think it is important to consider price, how much time you will actually be spending at your hotel and location. I loved the ambiance of Animal Kingdom Lodge and watching my kids slide down a water slide within view of antelope was pretty incredible, but considering the cost, how far the property was from the Magic Kingdom/Epcot area, and the limited amount of time we actually spent at the resort, I think I would prefer to stay at a value or moderate priced resort instead. I feel the splurge would be better spent at Polynesian Resort or the Grand Floridian which are closer to the monorail and main transportation hub. Everyone has their own opinions on this issue which is why it is so great to have the hotel reviews in our Walt Disney World Resort Review Guide.
Check out these great hotel deals in Walt Disney World!
Other great resources:
Make FastPass+ Reservations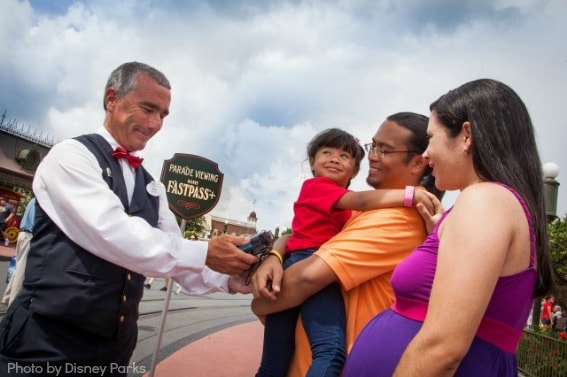 As of January 2014, FastPass+ has completely replaced the old FASTPASS system. What is FastPass+? It's a ride reservation system. With FastPass+, guests make a reservation to ride an attraction at a Disney theme park using Magic+ kiosks or online. You can request a specific time, such as 7:30 PM, or you can let the FastPass+ system give you its "first available" reservation. If you're a Disney hotel guest, you can make your reservations online up to 60 days in advance. If you're purchasing tickets at the gate on the day of your visit, you can use FastPass+ kiosks located throughout the parks to make your reservations day-of.
Check out our complete guide to the new FASTPASS+ system.
Just like with the old FASTPASS system, each FastPass+ reservation gives you an hour window. But just like a restaurant reservation, your FastPass+ may be canceled if you don't show up on time. Unlike the old system, Disney only issues each guest 3 FastPass+ reservations per park, per day (as opposed to the unlimited number obtainable if you hit the ground running with FASTPASS). Yes, you do need to stick to a general schedule with FastPass+, but Disney does make this easy: it will automatically order your reservations geographically in the park if you'd like it to. And guests can download the My Disney Experience App to make changes on the fly. Note: Once you use up those 3 FASTPASSes, you can head to FASTPASS kiosk and secure one additional FASTPASS per person at a time. Once that pass is used, you make continue to secure one FASTPASS at a time per person, just like in the old system.
There is no charge to use FastPass+. It comes free with park admission to everyone, including guests not staying at a Disney-owned resort. Over 30 rides and attractions are FastPass+ enabled in the Magic Kingdom, with almost as many in the additional parks, including special dining or evening entertainment experiences and character meet-and-greets.
Make Dining/Special Experience Reservations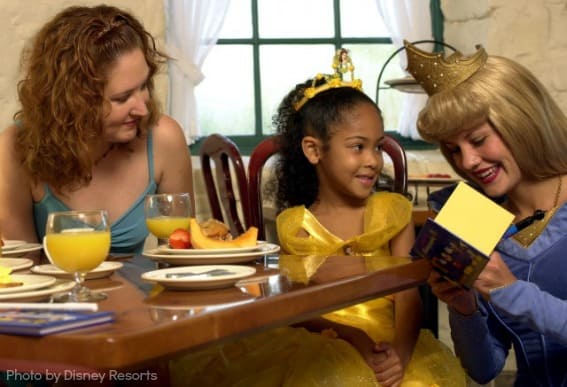 Character dining is often one of the most magical encounters a family with young children experiences while at Walt Disney World and reservations are almost always necessary. Walt Disney World Dining reservations can be made up to 180 days in advance and many of the most popular dining events and shows fill up quickly. Reservations can be made by calling 407-WDISNEY (407-934-7639) or booked online. Please remember to bring your confirmation number with you and try to arrive 15 minutes prior to your reservation time. If you are unable to get reservations for the experience you want, keep trying. Cancellations happen all the time.
Here is a list of restaurants accepting reservations at Walt Disney World and our article highlighting character dining at Walt Disney World.
Reservations for all sorts of fun experiences and tours can be made ahead of time by visiting this site. These include the Bibbidi Bobbidi Boutique (princess makeovers for little girls), special safaris at Animal Kingdom, a dolphin encounter at Epcot, exotic car driving experiences, holiday events, behind the scenes park tours, and even a special haircut at the Harmony Barber Shop inside Magic Kingdom.
Consider the Disney Dining Plan
The Disney Dining Plan is cost saving depending on how much and how often your family eats. Check out the Dining Plan website and decide whether or not it is a good fit for your family. My kids can often split an adult meal so it isn't ideal for us but for those of you who typically buy your young kids the child meals, it could work. Our friend Kristin at Couponing for Disney suggests checking out the menus on AllEars.net and planning out a mock day to see if the plan is right for you.
Click next for info on tickets, packing and more.