Last Updated on
Although voting is now over for the Dreamin' Baby Photo Contest, you can still read great reviews of the winning prize.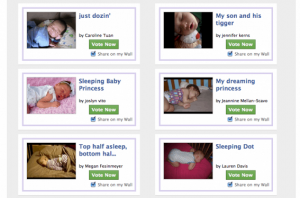 x
Get the inside scoop on the Baby Bjorn Travel Crib Light
The winning baby will get to make dreams in his or her very own Baby Bjorn Travel Crib Light. This travel crib weighs just 1/3 of a regular travel crib and sets up in just a flip. Trekaroo's Carrie Yu took it for a spin was very impressed with this new product from Baby Bjorn.
Full review of the Baby Bjorn Travel Crib
Comparison Review of Lightweight Travel Cribs
Did you know Trekaroo has a Travel Gear Store? Find all the travel gear we love for traveling with kids.