When our family decided to prioritize travel as one of the gifts we wanted to give our kids over a private education and owning our own home, for many years, we asked ourselves "Why?" What did we hope our children would gain from seeing the world? Ultimately, it came down to this: we wanted them to see themselves as part of a much bigger village and develop a heart of compassion.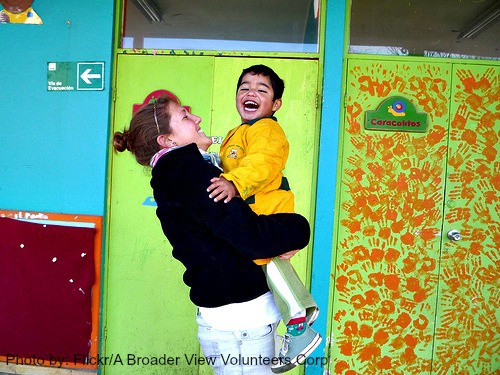 Two years ago, when our kids were 8, 6, and 3-months-old, we had the privilege of visiting Cambodia with them and we knew it would be the perfect opportunity to show them a world much different from what they had experienced. A world where people were kind, generous, and welcoming, despite the many sufferings they had experienced in their nation's recent history. It was a conversation we didn't want to shy away from, but they were young, and we didn't want to overwhelm them either. We chose to spend one day doing a village tour where our kids got to experience a different way of life. Then we spent half a day volunteering at a library during craft time with Journey's Within Our Community (JWOC) in Siem Reap. Our volunteer time was simple. We learned that the gift of time and friendship goes a long way in bridging divides. Our family felt blessed as much as we sought to be a blessing. Even though we didn't solve any devastating world problems, our conversations around why we donate our time and resources as a family continue to draw from our experience in Siem Reap.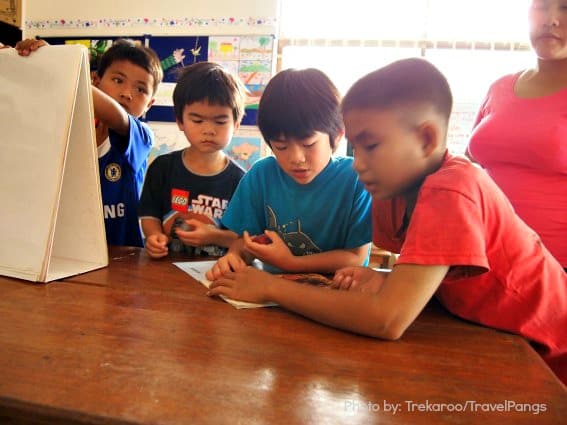 No matter what your comfort level is with volunteering with your children, there are a plethora of organizations and tours that will offer you a variety of ways to incorporate philanthropic work with your travels. Some organizations will even welcome your young children and cater to the fact that not every family with young children is ready for a rough it out volunteer trip.
Voluntourism
You tour the sites, you taste the cuisine, and you relax in the luxury resort, but do you ever truly immerse yourself into the local culture while traveling? Cultural immersion is extremely difficult to master and that is one reason why pursuing philanthropy while traveling can be so appealing. Hands Up Holidays is one company that offers luxury philanthropic expeditions, also known as voluntoursim (a combination of tourism and volunteering). Hands Up agrees that volunteer travel allow guests to immerse themselves in local cultures, claiming that these philanthropic tours "give you the chance to get under the skin of a destination and interact meaningfully with the local people". Plus, luxury voluntourism is opening up the world to those who might otherwise have shied away from certain destinations because some travelers didn't know if they could rough it out on the field.
Hands Up tours are customized based on their patrons' skills and interests, with volunteering opportunities that include environmental conservation, education, and building or renovation projects. Even the youngest of travelers are invited to join in on the philanthropic fun because Hands Up doesn't have any age restrictions. For families with young children, Hands Up recommends environmental or wildlife projects, while families with older children may want to consider building projects. Hands Up will even arrange nanny services for families with babies or toddlers.
Charitable Foundations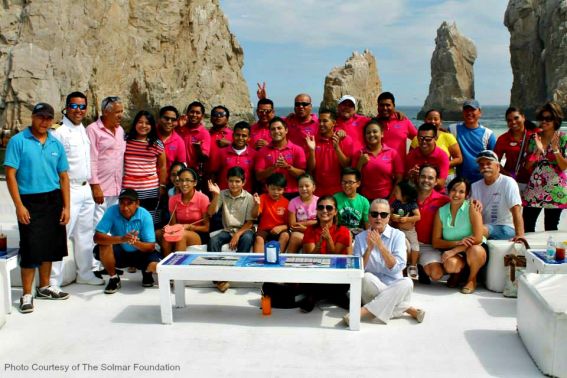 A small boutique hotel in Southeast Asia called Journey's Within, specializes in what they call "Active Philanthropy." The idea is that when travelers visit a community, their visit must have a tangible, positive impact. Their philanthropy started with a simple tour – The Give and Take Tour – which allowed guests to visit Cambodia, see the sites, and volunteer at a local school. This popular tour has since evolved into a foundation called Journey's Within Our Community (JWOC), whose slogan "See a Problem, Solve a Problem" has led to the development of clean water wells, language schools, scholarship programs, and much, much more. Journey's Within customizes all of their tours, including a family fun giving back vacation which includes visits and volunteer opportunities at JWOC project sites. Journey's Within notes that this particular family tour is "a way to give back and become a part of a better future for this country and to show your kids the amazing rewards of helping others".
Many resorts are facilitating traveling philanthropy through their own charitable foundations. In Los Cobos, the Solmar Hotels and Resorts invites guests to join with their philanthropic arm, the Solmar Foundation and support their local community's need for social services. Resort guests often arrive to the luxurious Solmar Hotels and Resorts with suitcases full of donation items, including school supplies for local orphanages and clothing for homeless shelters. The foundation also organizes guided excursions for guests to visit local community development programs allowing visitors to get involved first hand.
How Can You Help?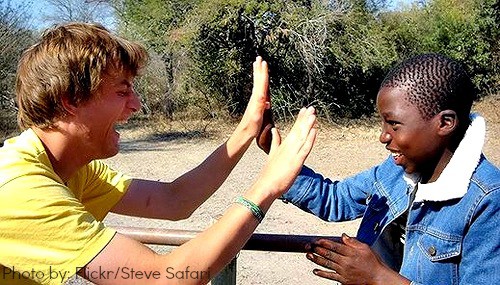 If you would like to learn more about volunteer travel, be sure to check out TogetherforGood.org, a non-profit organization helping traveling individuals make a difference in the lives of others. The following organizations also specialize in customizing volunteering expeditions, including experiences that are suitable for young children:
So here's your challenge: next time you're traveling, take a look around and consider the economic, environmental, and cultural impacts to your visit. Are you leaving a positive impact? Then consider combining philanthropy with travel. In the words of the wise Dr. Seuss, "Unless someone like you cares a whole awful lot, nothing is going to get better. It's not." Fortunately, we need only open our eyes to see that there are many to help, and we need only look at ourselves to realize that there are a multitude of ways we can all help, even when we're traveling.
This article was co-authored by LiLing Pang, CEO and Founder of Trekaroo and Ann Anderson, Trekaroo's Assistant Blog Editor.