Contemplating a Hawaiian getaway with your keiki (aka kids)? The Big Island has lots to offer families with young ones. In fact, the activities on this island are as varied as the topography of the land. Travelers here enjoy lush rain forests, volcanic landscapes, and pristine beaches that come in more than one sand color. Not only does this translate to enjoying tropical breezes, Hawaiian music and a laid back beach lifestyle, there are many opportunities to teach kids about geology, horticulture, folklore and history. Following are only a few highlights they may enjoy:
Hilton Waikoloa Village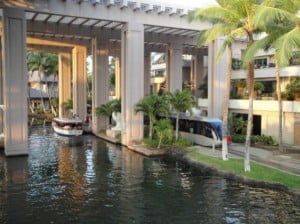 From cruising the resort canals in mahogany boats or riding the rails of the monorail to enjoying multiple swimming pools (two that include water slides) and an interactive dolphin experience, there is so much for a family to enjoy at the Hilton Waikoloa Village. Rent a water bike, check out fish and turtles in the Hilton's lagoon, or relax in a hammock. The resort even has an amazing kids club that allows you and your spouse to take a date night secure in the knowledge your kids are enjoying activities like glow in the dark golf, fishing or even a luau.
Cost cutting tip: Purchase an Ohana Fun Pass at the resort. For just $39.00 a day, your family can enjoy a variety of resort discounts including 50% off Club Keiki, daily ice cream for four and the choice of complimentary self parking or two beverages. Use your pass daily and it pays for itself in no time!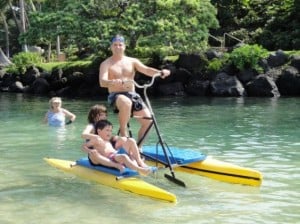 ---
[cta id="67853″ align="none"]
Places to eat
Activities
Departing daily from the famous Kailua-Kona Pier,Body Glove Cruises offer a great family excursion for scouting dolphins, spotting whales and swimming with the fish. On the day we sailed, the passengers ranged in age from 2-48 and all of them snorkeled!
La'aloa Beach: Also known as Magic Sands Beach, this place is loaded with local flavor. Don't be surprised if a few of the nearby residents show up with guitars and ukuleles; it turned out to be one of the most musical days we'd ever had at the beach!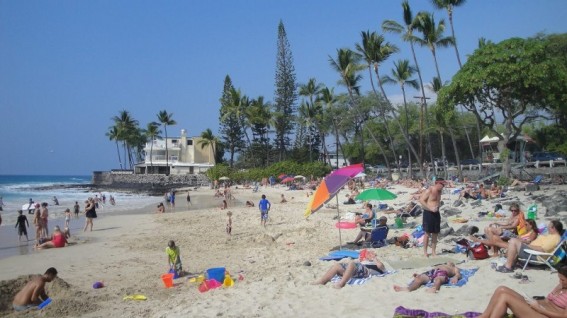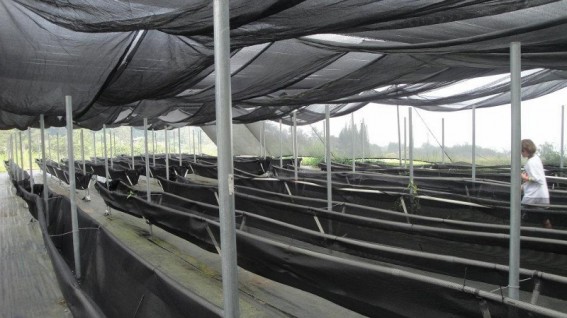 Rainforest Zoo : This quirky little zoo and playground is a great place to break up a road trip around the Big Island. Located outside Hilo, not only are you able to get a close look at many of the animal residents; you are exposed to a lot of amazing and unusual tropical plants. It also comes at the best price — free!
Think of it as Hilo's "Walk of Fame," Banyan Tree Drive is a pretty little nod to celebrities who had the trees planted before it was even hip to be green. Among the roster of sponsors are Babe Ruth, Cecil B. De Mille, Richard and Pat Nixon, and Amelia Earhart. While some trees have been lost to tsunamis and tidal wave actions on the Hilo coast line, fifty trees still line Banyan Tree Drive.
Hawaii Volcanoes National Park: To call this park amazing is an understatement. From the Chain of Craters Road to the Thurston Lava Tube, nature's hand in molding the Big Island is put into great context here. The terrain of the park can change in just a few minutes too. Lush and green at one site, it can suddenly be a mix of black and gray at the next stop. The kids will enjoy hiking, exploring, and learning the folklore behind the natural wonders throughout this park.
See what other Trekaroo families are saying about the Big Island.
Need to book at stay? Find a great Big Island spot that other families are raving about.
---
Travel with kids to: CA |CO | DC | FL | HI | IL |MA | NC | NY | OR | PA | TN | TX | VA | WA