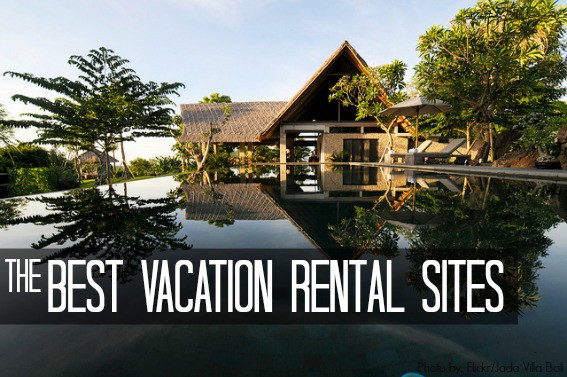 When traveling as a family it's good to stay as a family. But it's also great to get a little separation, and that is more possible when considering apartment or condo rentals.
There are several booking sites out there that offer everything from sleeping on someone's couch to renting a four-bedroom apartment to a lodge that will sleep 20. Here are some of the more popular sites that cover a broad range of locations around the world.
Airbnb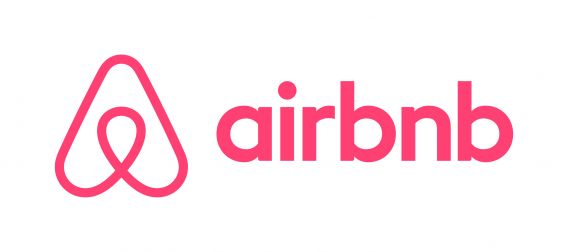 Airbnb.com was founded in 2008 and has quickly grown to be the name recognition brand for the vacation rental industry, especially for users who haven't yet entered the apartment rental world.
Pros: Sometimes found to have a larger selection than other services. If reviews are important, Airbnb properties usually have lots of reviews posted. Airbnb works well for travelers looking for the "normal" kind of properties, meaning apartments and houses in local neighborhoods. Hosts typically do a good job of keeping the calendar up to date. Airbnb makes it difficult for users to go outside their system by hiding rental owners' contact information. But working through the system gives the customer protection, such as if an owner cancels after payment is made, the renter will get a full refund and bonus toward a new rental.
Cons: Carries an additional booking fee. Its growing popularity has led to what some users believe are rising prices.
Advice from family travelers: "We are becoming serial Airbnbists! Airbnb properties are more real. The messaging system is great. Threaded conversations rather than endless back and forth emails. I couldn't even tell you how many times we've stayed in them." – Bethaney Davies, flashpackerfamily.com
FlipKey

FlipKey by TripAdvisor has more than 200,000 properties throughout the world.
Pros: Being a TripAdvisor company, FlipKey.com prides itself on verified rental guest reviews, giving the consumer an added measure of confidence that what they are reading in a review is in fact real. A 48-hour response policy keeps owners responding in a timely manner. Searches can be narrowed according to select features, and the price per night makes it easier to compare to other sites and hotel listings.
Cons: Users have complained about the calendar not being kept up to date by the owners, leading to wait times to have the host respond to messages. Users complain about some listings being outdated. And while many properties can be booked online, some reservations must be made through the owner. Their "$10,000 peace of mind guarantee" is helpful if a booking goes wrong, but being left high and dry without a place to stay is more than just a financial loss.
Advice from family travelers: "We used FlipKey in the Dominican Republic with my sister-in-law and my baby niece and had a great experience. … FlipKey is becoming increasingly popular. … If you see an apartment on the site that you like and fits within your budget, grab it fast." – Lindsay Lewis Thomas, thetraveluster.com
HomeAway

HomeAway.com owns numerous companies related to home, condo, and apartment rentals, including VRBO. It gives the site an all-encompassing feel. HomeAway.com and VRBO.com have much of the same inventory, but the two offer unique user experiences.
Pros: Able to choose desired location, house size, and amenities for longer stays – think as long as three-plus months. HomeAway's listings tend to be second homes, not just small apartments and rental condos. The majority of the inventory is concentrated in vacation destinations.
Cons: Even though it is specifically against its policy, some owners have been found by users to quote prices that are higher than what is listed on the website. Sometimes the property contacted that was listed as being available on the website was in fact not available.
Advice from family travelers: "We used HomeAway for a relocation and had a great experience. We were able to choose our location, house size, and amenities for an extended stay. There were no cons for us. We were there for three-plus months; the owner was local, so any problems we encountered were taken care of right away." – Jody L. Halsted, familyrambling.com
HouseTrip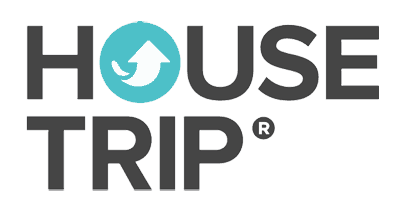 HouseTrip.com's service works well for users who rate customer service high. Free nights are earned with every 10 nights at a HouseTrip booking.
Pros: HouseTrip's customer service has been known to go out of the way to help users, working with them to make other arrangements when a cancellation becomes necessary. If a cancellation is rebooked there is no charge. Transactions are made via credit card instead of checks, giving users a more secure feeling. HouseTrip has an easy-to-use website. All rentals are booked through the website, never directly from an owner. HouseTrip acts as an intermediary between the guest and host. Guests submit payment through HouseTrip, which in turn releases payment to the host two days after the stay.
Cons: Users complain of HouseTrip showing less transparency than other sites. The listing isn't always clear about the neighborhood it is in.
Advice from family travelers: "For my family with three small children, a home or apartment rental with a company like HouseTrip makes more sense economically. We end up with more space than we'd ever have in a hotel, and essentially a more authentic experience of the area. Having established décor and a lived-in feel really make you feel like you're getting away more so than in a hotel. We're looking forward to a multigenerational trip to Paris this spring and are spending much less on an apartment for eight than in a Parisian hotel."– Farrah Ritter, thethreeunder.com
VRBO

VRBO.com works for families looking for the typical vacation rental as well as city apartments. VRBO lists everything from condos in high-rise beachfront buildings to a house next to Lake Erie to apartments in New York City and Paris. VRBO.com has been around for some 20 years, making it a trusted site for many travelers who feel comfortable with its simple design.
Pros: The rentals often are in the heart of the action, but more affordable rentals can also be found off the beaten path. VRBO works well in typical tourist destinations. The inventory is often extensive, and the website can be narrowed to fit every need from count of bedrooms, how many people it will sleep, price rate ranges, and dates of availability. The individual listings on VRBO have reviews and photos to help get a better feel for what it offers.
Cons: The site's calendar listing isn't always updated by the property owner. So after finding the perfect property and sending a request to the owner, you discover it's not available for your dates. Also, as with any rental or hotel site, the photos can be misleading. Sometimes they're poor quality; other times they paint a better scene than the reality. VRBO sends generic confirmation emails after every inquiry, and that can fill up the inbox quickly.
Advice from family travelers: "I've used VRBO many times and trust the service. I do find new listings and ones with few or no reviews. There are typically so many listed for a given city that I just concentrate on the listings with several reviews. I look for little negatives in the comments that make it look a little more realistic. Nothing is perfect."– Lance Wiedower, tripsbylance.com
VRMA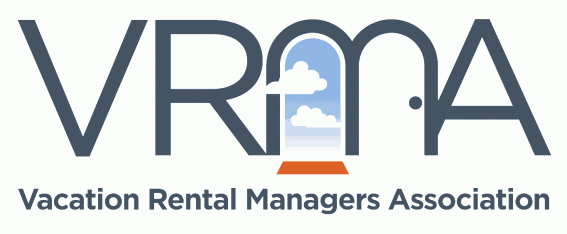 VRMA.com is the Vacation Rental Managers Association, a professional trade association of the vacation rental property management and hospitality industries. VRMA is for families who want to work with individual unit owners but not necessarily the feel of an individual.
Pros: It is a trusted resource with listings of tens of thousands of homes available to rent. On the Discover Vacation Homes website,discovervacationhomes.com, users can find homes that are managed by rental companies that are members of VRMA. Travelers can rest assured that renting through those companies means a quality experience. The rentals offered include 24-hour emergency contacts, large spaces, one to seven bedrooms, hotel amenities, full kitchens, washers and dryers, and quality assurance standards. The members adhere to a code of ethics and best practices, which includes insurance requirements.
Cons: There could be confusion as to what VRMA is or isn't. How does a regular traveler even know how to find VRMA?
Advice from family travelers: "I like knowing that the vacation rental homes I am searching for are vetted by companies who are a part of VRMA. I know that it will be a good experience because the management company has to keep to a set of standards for rental practice. And it seems to me like there is a potential for finding economical rentals because they could come from private owners who are a part of VRMA" – Michelle McCoy, Trekaroo's Southern California Destination Guroo