Tuscany, a classically beautiful region of Italy known for it's diverse countryside, lively cities and reputably warm Italian hospitality in Tuscan hotels, making it a prime vacation destination.  The region is filled with a  multitude of things to do for all ages. Wonderful sandy beaches which majestically border the gentle lapping waters of the Mediterranean always prove a firm favorite for a great day out. for those seek a bit of outdoor adventure, there's mile after mile of hiking trails to choose from; be it verdant mountain meadows, coastal cliff walks, trekking through dense forests or exploring abandoned villages.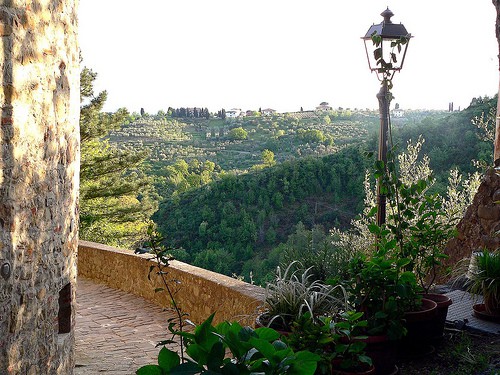 If your kids are young, then they are bound to enjoy the European Fauna Park located in Poppi, between Florence and Arezzo. This year round venue is home to deer, wolves, bears, lynx and porcupines.  The zoo is dedicated to showcasing European animals (though some non-European species reside there as well) and a great way to get a glimpse at the wildlife that inhabits the surrounding regions.  A playground and restaurant which showcases local specialties are on site.
Throughout the whole Tuscan region, from the Apuane Alps to the coast, you can find labyrinths of underground caves and grottos to explore.  Show your kids the difference between stalagmites and stalactites whilst marveling at underground waterfalls and lakes.  There are even warm grottos heated by sulphates, such as the Grotta Giusti Terme, which are supposed to have therapeutic properties. Saturina is home to some hot mud baths. A free attraction, this will provide a unique day out whilst being great for your skin as well. Legend says that an angry Saturn hurled lightening to earth causing the rich, sulphurous waters to flow from a now extinct volcano.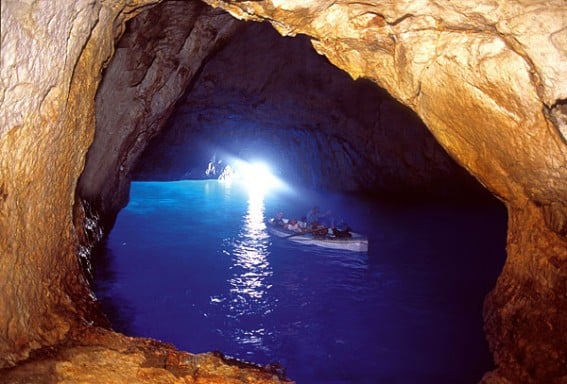 Water parks are always popular with both children and adults alike and Tuscany happens to have two- one in Cecina and one Fallonica.  They both have a great selection of slides and pools to suit all ages.  Don't forget to pack a picnic!
If your kids are a bit older, consider taking them the water-filled thrill ride at Marmore Falls in Terni.  This three kilometer water rafting experience  is not for the faint hearted but is sure to provide loads of fun.  The minimum age limit is 16 and kids between 16 and 18 must be accompanied by an adult.  All instruction and safety equipment is provided.
If you are looking for a fabulous hotel  to serve as  home base for your family during your Tuscan adventure, there are plenty of great choices.  Consider the Gallia Palace Hotel.  Staying at this 5 star beach hotel in Punto Ala, this great  is like taking a step back in time to the swinging sixties, with the wonderful architecture so typical of this era.  Boasting a large swimming pool, spa and great restaurant, this luxury hotel provides shuttle bus service to its own private beach just minutes away.  There are a plethora of other activities close by such as horse riding, sailing and windsurfing.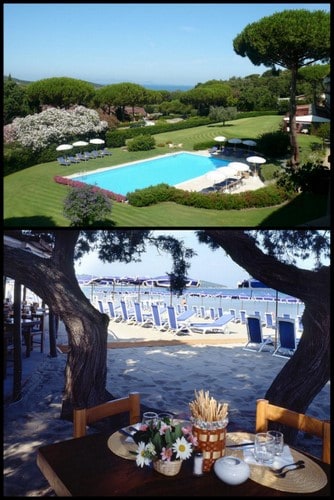 Villa Scacciapensieri, located just outside the stunning town of Sienna, is a 18th century villa nestled within its own landscaped gardens, complete with pool, sun loungers and tennis court. It's a hotel which welcomes families and is ideally situated to explore everything this wonderful region has to offer.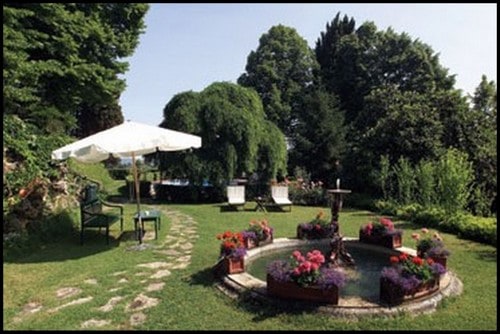 Villa Olmi Resort  is situated in a quiet country location in Bagno a Ripoli (Florence).  This luxurious accommodation welcomes children and offers a babysitting service. Dine in the 'Il Cavaliere' restaurant specializing in traditional Tuscan cuisine with a modern twist, or the cosy and family friendly Osheria Colonies for local specialties.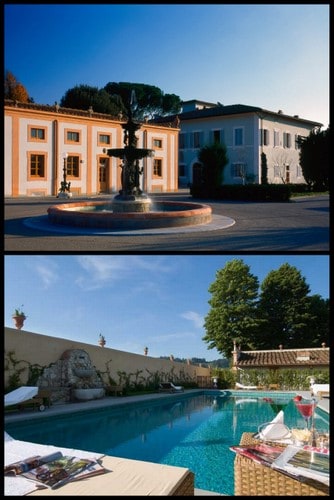 Guest post by Escapio.com, the reservations site for luxury, boutique and design hotels in Tuscany and beyond.