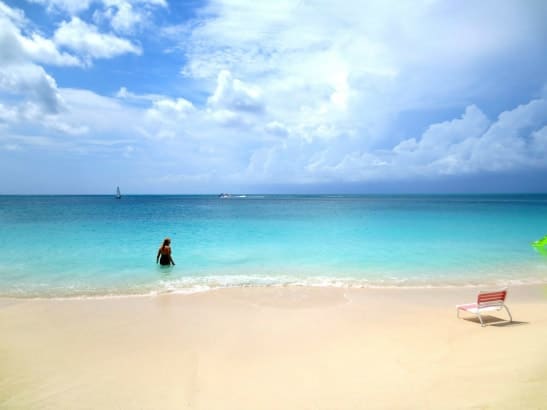 Up until about 30 years ago, the beautiful islands of Turks and Caicos were unknown to much of the western hemisphere. Today, these quiet islands are world-renowned for their white sand beaches and turquoise waters. Though many islands and keys make up the Turks and Caicos chain, located at the far southeast corner of the Bahamas archipelago, only eight are inhabited. Of these eight, Providenciales (often called Provo) is the most developed and serves as the hub for all international flights to and from the other islands. Like the island itself, the airport in Provo is small. A visit here feels much like a holiday on a private island. If you've ever wanted to experience an intimate picnic on a secluded stretch of sand, snorkel around a sunken ship, or paddle board through turquoise waters, Providenciales is your slice of heaven!
Family-friendly Suites At Ocean Club Resorts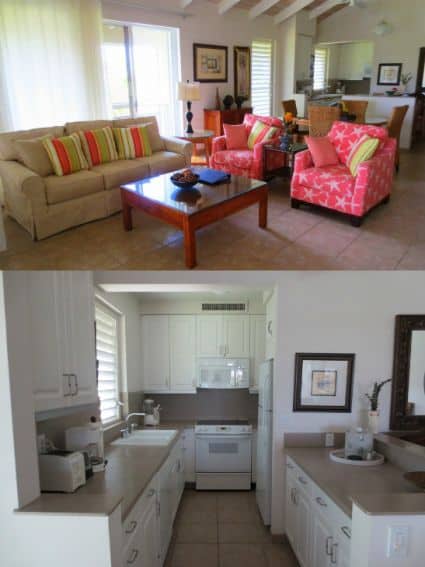 If you're considering a vacation in Provo, Ocean Club Resorts on Grace Bay Beach is your golden ticket to paradise.  Comprised of two family-friendly properties located one mile apart, Ocean Club East and Ocean Club West, their collection of suites include beautifully furnished 1, 2, and 3 bedroom condominiums with conveniences of home including a full a kitchen, a dining room, and a washer and dryer.  These tropical island getaways feature a sun parlor, access to two fitness centers, and three pools facing the ocean.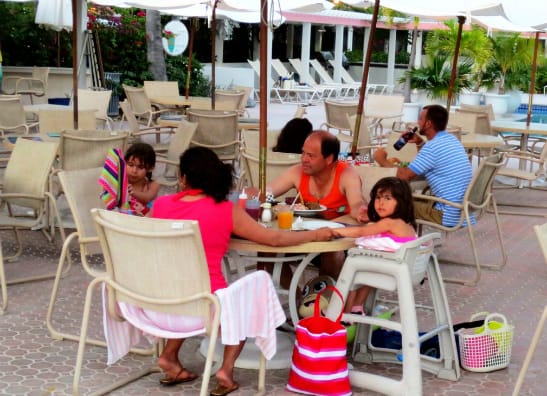 To help you decide which Ocean Club location to stay at, here's a quick breakdown. Ocean Club East features an upscale restaurant called Opus and is adjacent to Provo Golf Club, an 18-hole championship course. Ocean Club West is situated near the island's grocery store (perfect for families looking to stay in and eat and/or cook near the BBQ pits around the pool) and Grace Bay Shops. Regardless of where you stay, families are free to use either location's amenities. Complimentary shuttle rides are offered to and from the resort's two properties, both night and day. Family-friendly goodies include free internet, cable television, free bike rental, poolside BBQ pits, baby monitors, cribs, Pack 'n Plays, high chairs, strollers, board games, and beach toys!
Go Ahead. Conch Yourself Out!
If you love calamari, you'll love conch! Reminiscent of Forest Gump's love of shrimp, conch is Provo's fruit of the sea. "You can barbecue it, boil it, broil it, bake it, saute it. There's conch-kabobs, conch creole, conch gumbo. Pan fried, deep fried, stir-fried." There's conch fritters, conch ceviche, conch chowder, conch shots, conch fingers, conch salad, cracked conch, conch burger, and conch sandwich.
If your children aren't crazy for conch, have no fear. Both of Ocean Club's casual dining options, Seaside Café and Cabana Bar & Grille, offer kids menus. The bottom of the menus read, "If you are loud, obnoxious, or otherwise unpleasant you will be asked to leave."  It's their way of saying that families come first at Ocean Club Resorts!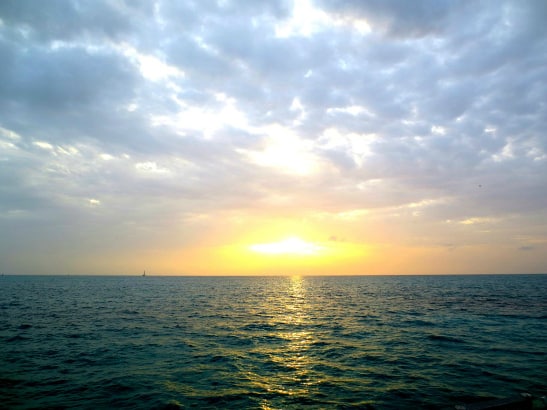 Whether you're snorkeling for sand dollars, enjoying a private dinner with your feet in the sand, roasting s'mores by an intimate bonfire, experiencing a spa treatment, or sending the kids off on a Seafari scavenger hunt, one thing is certain; the beauty of Providenciales will saturate your soul and will leave you feeling lucky to be alive.
Disclosure: The author attended a press trip to Ocean Club Resorts. All opinions are her own.

---
Travel with kids to: CA |CO | DC| FL | HI | IL |MA | NC | NJ | NY | OR| PA| TN | TX | UT | VA | WA