We were on a serious quest today to see wildlife while driving the lower loop through Yellowstone National Park. We saw an amazing bull elk- his antlers were huge! We also caught a brief glimpse of a grizzly bear on the move in the woods (but didn't get a picture of it! Grrrr!). But the best wildlife encounter we had was when a park ranger was nudging this giant bison down the roadway to get him out of traffic! He ran right towards us- and I thought he was going to charge our car! It was so cool- but my heart was pounding! (And of course, the kids were thrilled!)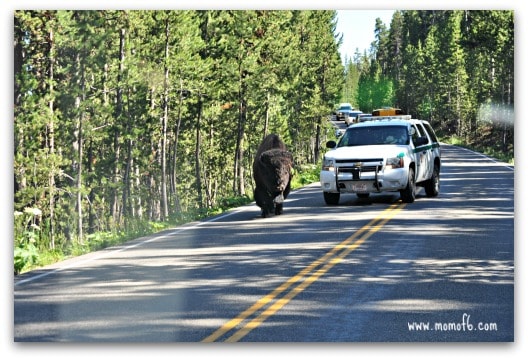 And of course, no trip to Yellowstone National Park is complete without checking out the world's largest collection of geysers! Old Faithful may be the best known- but we had the chance to see several geysers erupt- and they are all equally amazing.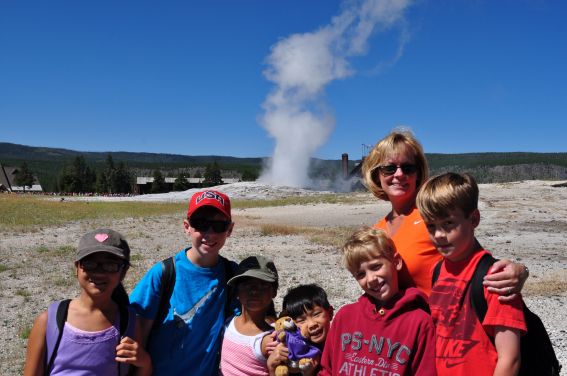 Today's hike to see the brink of the lower falls in Yellowstone was quite a challenge- steep switchbacks down the mountain and a corresponding steep climb up. But the views made it worth it- absolutely spectacular.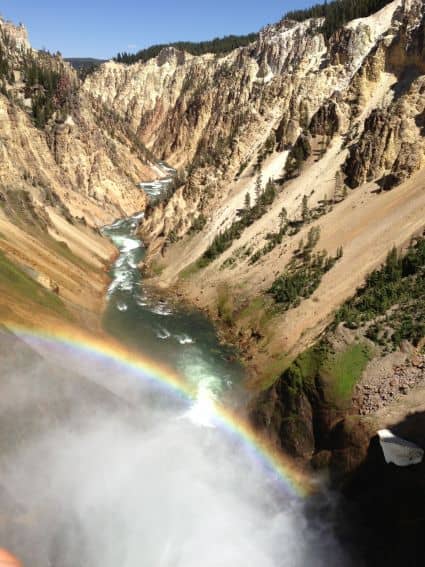 What's the best hike you've ever taken with your family?
Follow the journey: