Today, as I pulled into Grand Teton National Park with the kids, my dream came true. Oh my, the beauty of Grand Teton National Park was absolutely what I dreamed about when I thought about taking the kids out to see "The Great American West". I know that Yellowstone Park gets far more annual visitors than does Grand Tetons park… but oh my. I'll take the beauty and solitude over "busy" any day.
Who knew that watching a herd of bison (with 3 babies!) slowly ambling across a road could occupy my kids for more than an hour while they cheered and took tons of photos! (All other devices tucked quietly away.)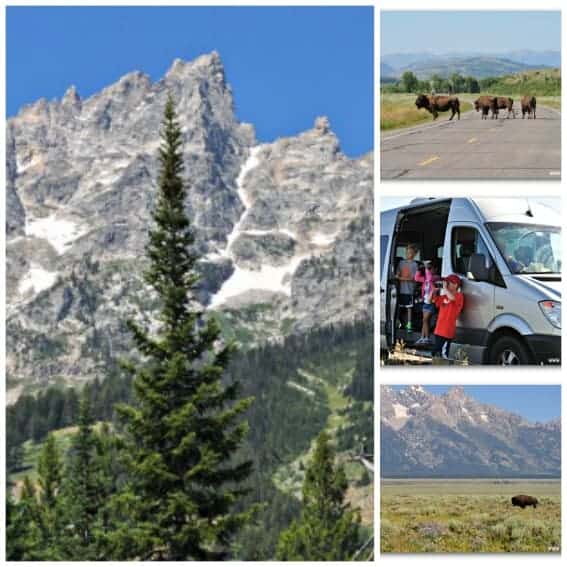 Before we left for our trip, one of my girlfriends told me that she and her husband took their family to visit Wyoming but when they got here, they were afraid to hike because of all of the "bear warning" signs. Her story made me fearful until I did my own online research to learn about bear safety.  I was glad to have the assurance from Trekaroo families who wrote reviews on Grand Teton National Park
Question: How do you feel about face to face wildlife encounters? Thrilling or scary?