Hello Arkansas River, meet the Rowley's!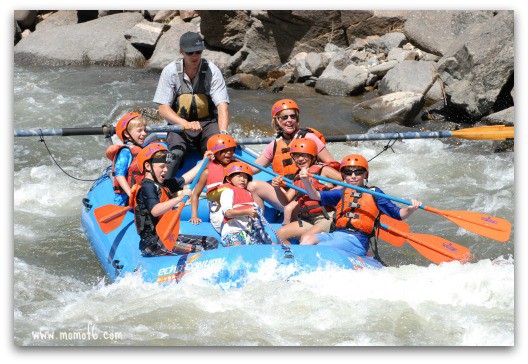 Today, I'm taking myself and all 6 kids whitewater rafting. We headed over to Canon City, Colorado to join Echo Canyon River Expeditions on a white water rafting trip through the Bighorn Sheep Canyon with class 1-3 rapids. My kids were out-of-their-minds excited…until, they were told that we had to go on an "oar boat". There was concern that with so many kids, our raft would not have enough "paddle-power" unless our guide used oars. Crash-burn.
My once-enthused kids didn't even want to go anymore. But, ignoring all of their moaning and groaning. I shepherded them onto the bus after getting them fitted with life jackets and helmets.  However, once we met our guide, and he handed them each a paddle (even though he still had the oars)- smiles returned all around. Then, once we started getting into the Class 2 and 3 rapids. They were there was not looking back and there were smiles and squeals from everyone.
The trip was amazing and exciting. We even watched our guide, Morgan, perform a water rescue when another rafter fell out of her boat while going through one of the rapids.  It was spectacular, how Morgan plucked her out of the water and we got on with our trip- trading her back to her own boat when we stopped for a mid-trip break a bit downstream.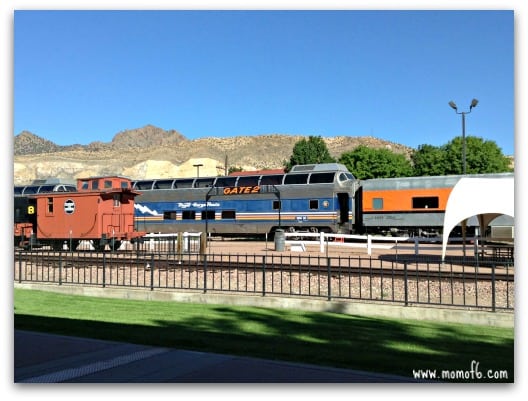 While we were rafting, my parents took a scenic trip on the Royal Gorge dome train!  They loved the stunning landscape.
Question: What adrenaline pumping activities have you done with your kids?
---

See what else Sharon and her 6 kids have been up to on their Troo American Road Trip