Today's road trip adventure was all about fulfilling my son's dream- panning for gold in Colorado! He was inspired by the Discovery Channel show "Gold Rush", and has his own dreams of "finding pay dirt"! So we drove up to Breckenridge to visit the historic Country Boy Mine. We actually got to walk into the mine on a tour and learn all about gold was mined in the late 1800's.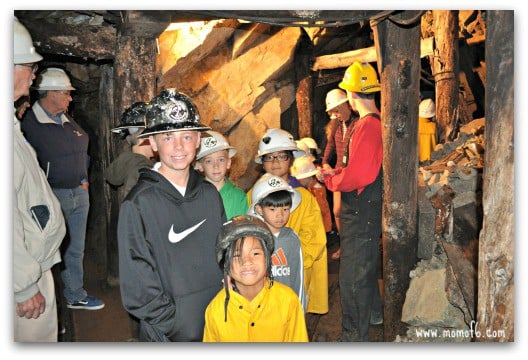 And after our tour, our guide showed us the correct technique to use to pan for gold on their property. Alas, after 1 ½ hours of sincere effort- nada.
Guess my husband will need to go to work tomorrow- sorry Steve! I made up for it by purchasing some small vials of gold flakes in the gift shop for each of the kids. We can't travel all this way and go home empty-handed, can we?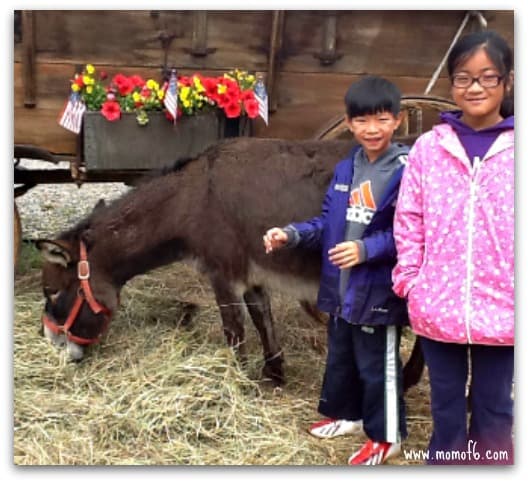 My younger kids were far more excited by petting the mini-burros than by panning for gold!
Have you ever planned a vacation stop around something your kids saw on TV? Where?
Follow the journey: