Today we were off to a bit of a sad start on our road trip. It was time to take Daddy to the airport- his week with us was done. We won't seem him again for almost 2 weeks. So to cheer ourselves up, we enjoyed a great breakfast at the Patio Pancake Place.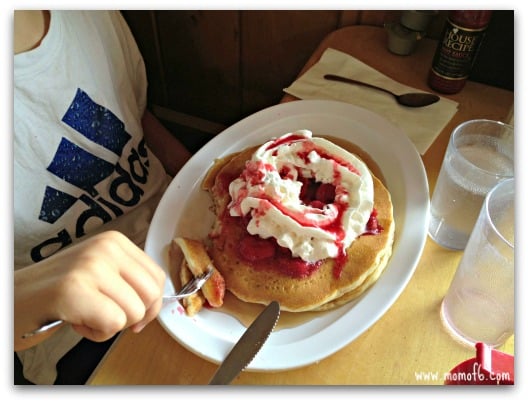 Then we caught this fantastic rainbow on our way over to the Mt Princeton Hot Springs Resort.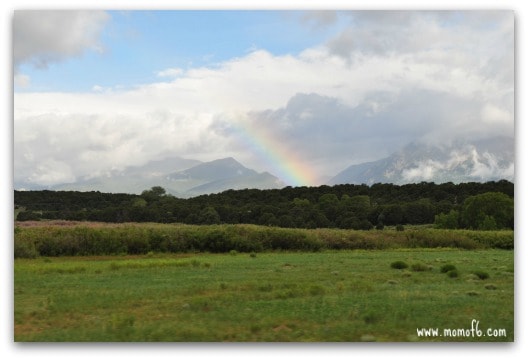 There we had such a fantastic day playing in all of their pools, that are heated by the local hot springs.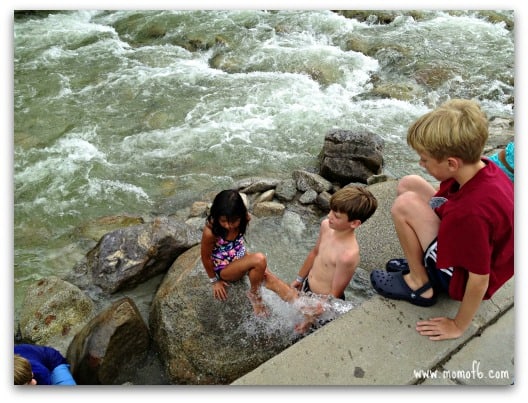 One of the pools even has a long waterslide that meanders its way down the hillside before dropping its passengers off into the warm pool. My kids went on it about 4,526 times!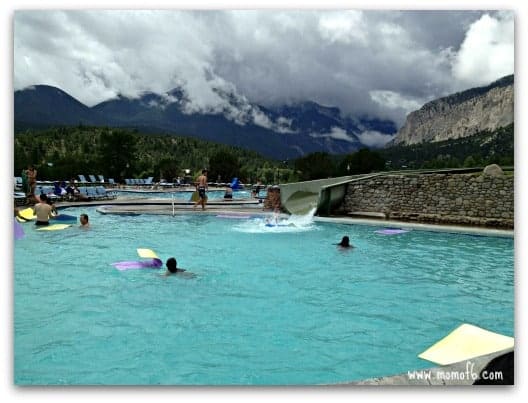 We then checked into our beautiful cabin at Mt Princeton Hot Springs Resort and I cooked us a pasta dinner which we enjoyed while sitting on the lovely front porch overlooking Chalk Creek.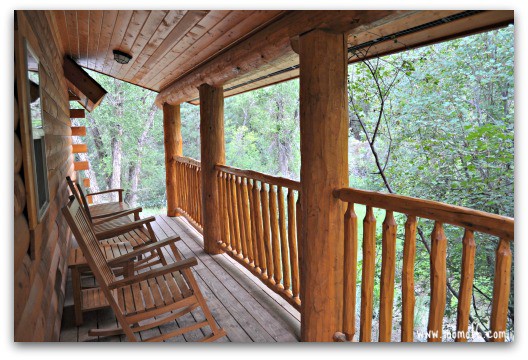 I created this video that showcases 5 Great Things to Do with Kids in Colorado… check it out!
What's the coolest place you've ever taken your kids to swim?
Follow the journey: