As a family we have visited some incredible caves, gorgeous waterfalls, and taken some pretty cool hikes. But we had never hiked through a slot canyon before…. And WOW! This was one very cool experience!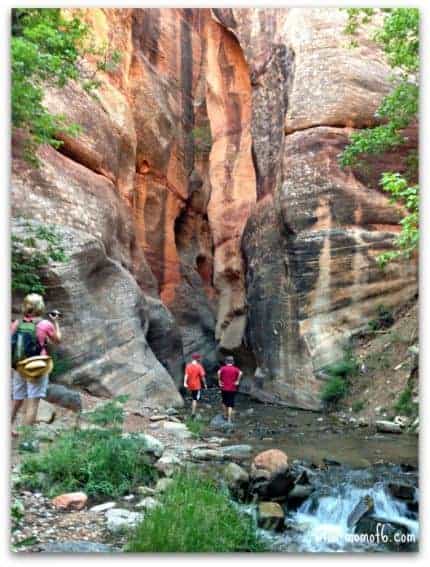 The kids and I had so much fun climbing the waterfalls and squeezing through tight canyon walls. It felt like we were caving except that we could see a sliver of blue sky above head. The filtered light and shadows seemed to make all the colors pop.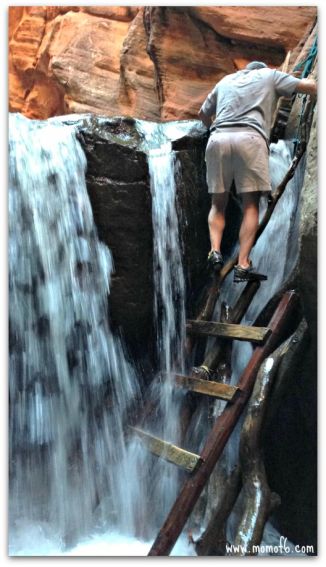 The boys took turns "sliding down" this waterfall and cooling off in the cascade!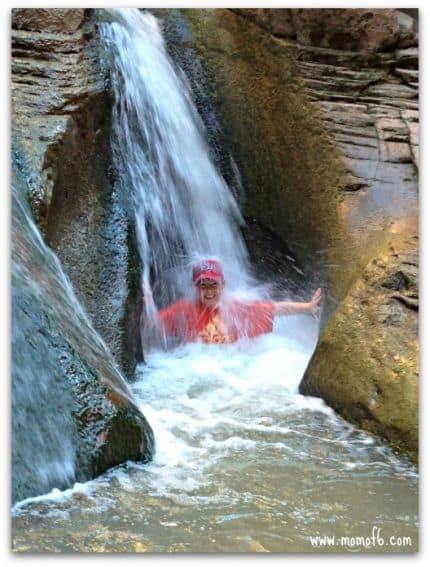 I only took our older kids, while the younger ones got to hang out at beautiful Coral Springs Resort for the day with Grandma.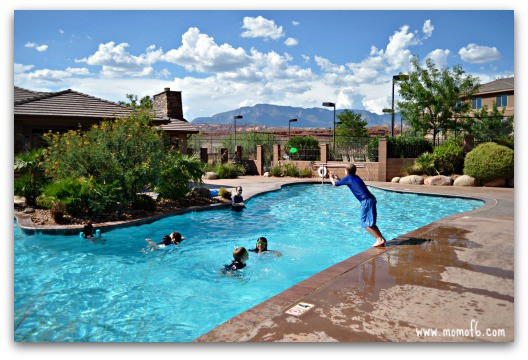 What fun hikes have you done with your kids this summer?
Follow the journey: