We spent the last day of our month-long road trip visiting an amazing conservation center in Ohio called "The Wilds". Located about an hour east of Columbus, Ohio. This huge center was established with a land donation made by a company that had mined the land in the 1940's-1980's and then performed land reclamation (as required by law). The Wilds provides a place for scientists to study animal populations, make strides in breeding programs to protect endangered species, and to educate the public of the importance of conservation. The Wilds was such a unique experience. Just
like taking your kids on an African wildlife safari without having to leave the country.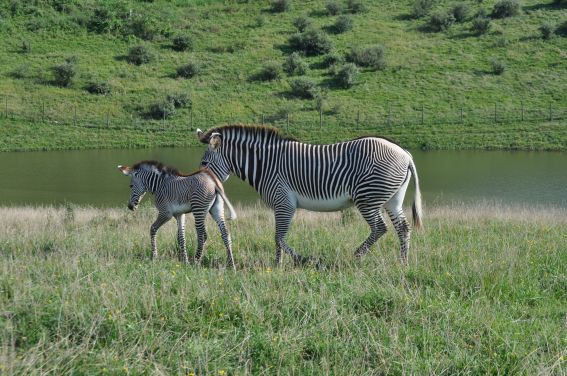 We saw zebra, rhinos, camels, takin, wild horses, cheetahs, African wild dogs, ostrichs, and many types of antelope and deer. The Wilds is simply enormous and inspiring. Our whole family was wild about our visit.
This is my last Troo American Road Trip journal entry. My family had an absolutely amazing trip. I feel enormously lucky that we had the chance to do this in our lives. We have so many fantastic memories of our experiences, and last night at dinner we sat together and remembered our favorite moments, hikes, hotels, pools, gift shops, and experiences. It was a long trip- but one that I am ready to take again! And I truly feel that I am cultivating the next generation of travelers in my family!
Question: What memory will you cherish from your family travels this summer?
Follow the journey: