Today was all about experiencing iconic St Louis attractions.  We rode up the famous Gateway Arch, which both celebrates St Louis' history as the place where western expansion began, but also its current symbol as the gateway to the West. We visited the Museum of Western Expansion located beneath the arch and saw the film depicting the journey of Lewis & Clark. My husband is actually a descendent of William Clark, the explorer!  So, this was extra special for our family.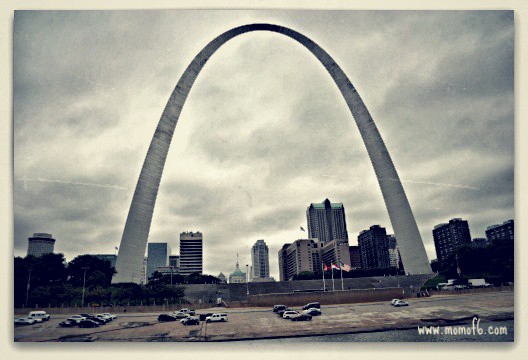 Then we rode on the Gateway Arch Riverboat and traveled along the Mississippi river just like Tom Sawyer!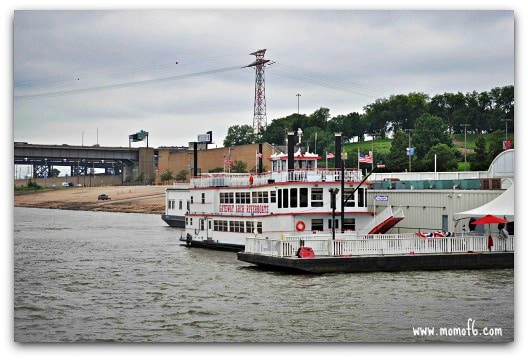 To top off this perfect St. Louis day, we headed back to our Hilton St. Louis at the Ballpark, where our room overlooked Busch Stadium. We watch the Cardinals take on the Dodgers in a home game!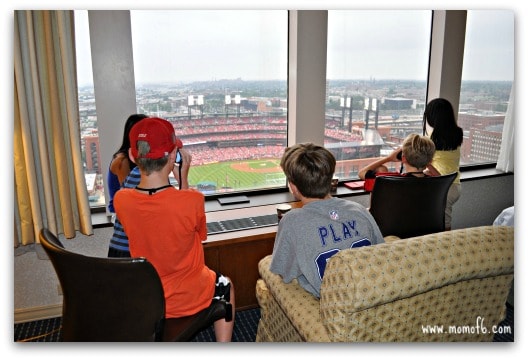 My kids and I loved a watching the St Louis Cardinals baseball game today with a unique twist. From the windows of our 22nd floor hotel room we used our binoculars while playing the game on the TV (which was on a slight delay so it was like having instant replay for the whole game!) Of course, to round off the experience, we feasted on St Louis-style thin-crust pizza from Imo's while watching the game.
Question: Which baseball team does your family root for? Give them a shout out in the comments below.
5 Great Things for Families to Do in Saint Louis, Missouri
Follow the journey: