Throughout our month-long road trip, I've tried to pace the driving to cover no more than 500 miles on any one day and always give the kids something fun to do once we arrive at our destination. But today, we need to drive from Colorado Springs all the way to St Louis – a distance of more than 850 miles which will take us about 14 hours. I use this handy dandy road trip map to mark the distance we are covering each day. It gives the kids a sense of geography and keeps the questions of "Are we there yet?" to a minimum.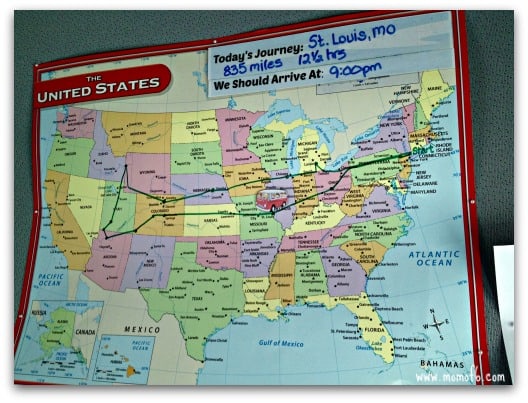 A few random observations during this 14 hour drive:
Man- Kansas (along I-70) is one looonnnggg state! #TrooTrip (Seeing cows….)
Do not be fooled when you see a sign for Manhattan in Kansas. You have not suddenly been teleported to the Big Apple. You're in Manhattan, Kansas!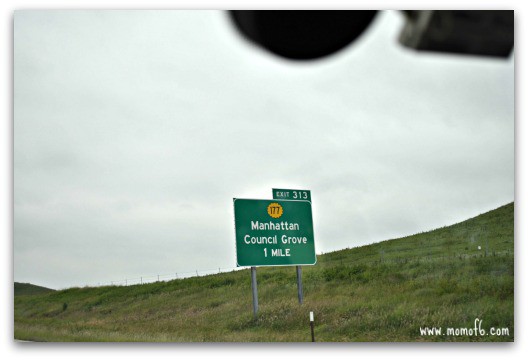 Phew! It was such a long day, but when we finally arrived at our hotel room at the Hilton St. Louis at the Ballpark, this view of the city with the iconic St. Louis arch in the background was a welcome end to a long day of travel. The kids are so excited that they we'll be able to watch a Cardinal's game from our hotel room.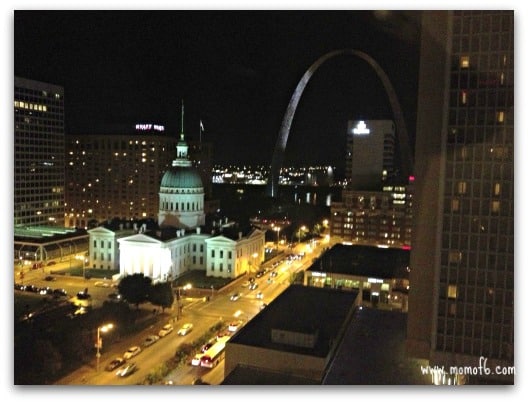 Question: What's the longest distance that you've covered in a car with your kids in one day?
Follow the journey: