We headed another 700 miles west today- from Estes Park, Colorado to Jackson, Wyoming. We made it here by 3pm, only because I left Colorado at 5am this morning, knowing that all of my kids would fall back asleep in the car for another 3-4 hours while I drove. It does make the time (for them!) go by quickly!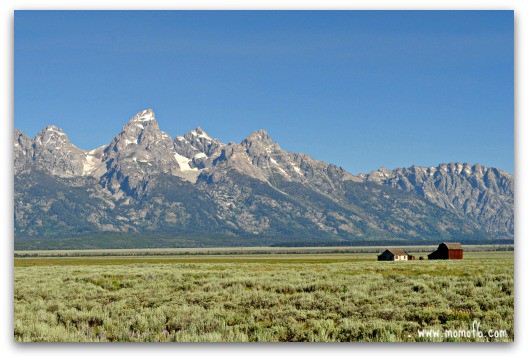 We've rented a condo for the next few nights so we'd have room to spread out a bit.  Plus, I need to do some laundry as we've been on the road for almost a week now.   I like to  cook breakfasts and dinner when we travel to stretch the travel budget a bit! Now while the kids were a bit bummed that the condo complex does not have a swimming pool, they were intrigued to try out the sauna!  So, we all piled into that hot little room. Some of us stayed inside longer than others! Personally, after spending many hours in a car with 6 kids, I could just move into this little sound-proof room for a week!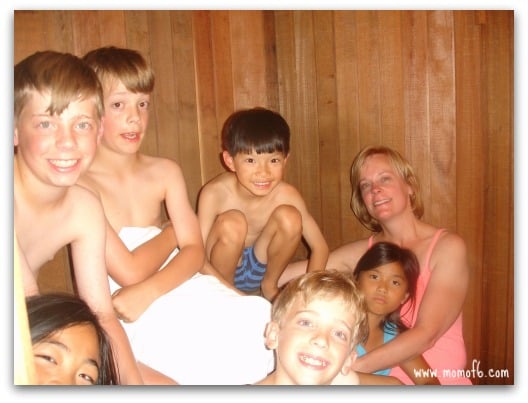 Tomorrows kicks off three days of serious hiking, sight-seeing and adventure  in Grand Teton National Park and Yellowstone National Park.  We cannot wait!
Question: If you have to cover 700 miles (9 hours) by car would you rather wake up really early or drive way into the night to make the journey as easy as possible for your kids? 
If you are interesting in exploring Jackson, Wyoming. Check out the Sunny, Kid-friendly Side of Jackson, Wyoming and Activities for Kids in Jackson, Wyoming