We had so much that we wanted to pack into one day today- so we broke down camp at 4am to get started! Taking down a tent and packing up the car in the dark is a bit of a challenge- but keeping the kids quiet while the rest of the campsite is asleep is actually 10 times harder! Since the kids fell back to sleep in the car once we got moving- Steve and I had the chance to enjoy the drive through Vermillion Cliffs in peace and quiet- and the views were amazing.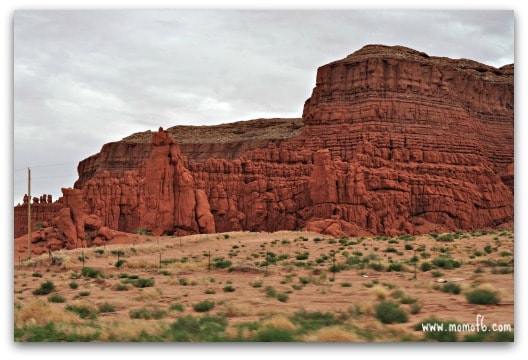 In the afternoon, we toured the 4 corners area- first stopping for pics of the kids straddling the 4 states (AZ, UT, CO, NM), and then we spent the next hour shopping for local handicrafts- truly the best souvenir shopping we've done so far on our trip!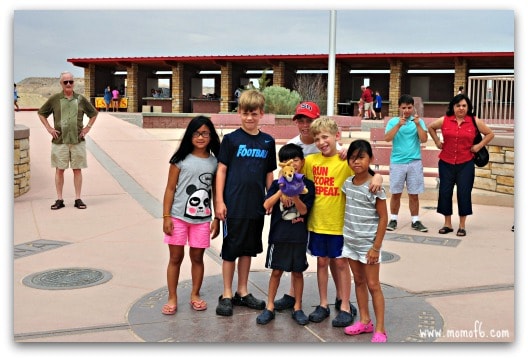 We then made our way to Mesa Verde National Park in Colorado- home to ancient cliff dwellings, and were so happy to find that tickets to several of the tours were still available!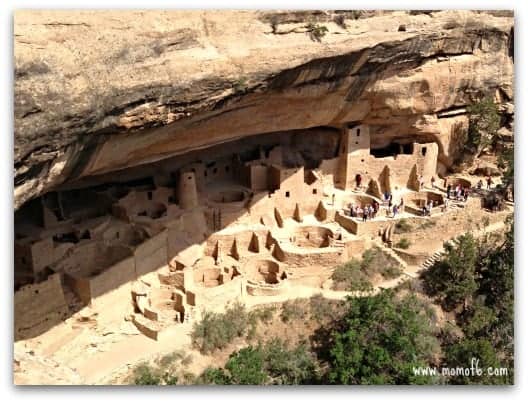 We decided to visit Balcony House- the most "adventurous" tour offered here- we had to scale a 32 foot ladder to access the site, crawl through a few tunnels, and then climb two more 15 ft ladders and steps carved into a granite cliff face to get out. The ranger tour was fantastic- we learned so much about the ancient Pueblo people who built Balcony House- and my kids were enthralled with Mesa Verde National Park!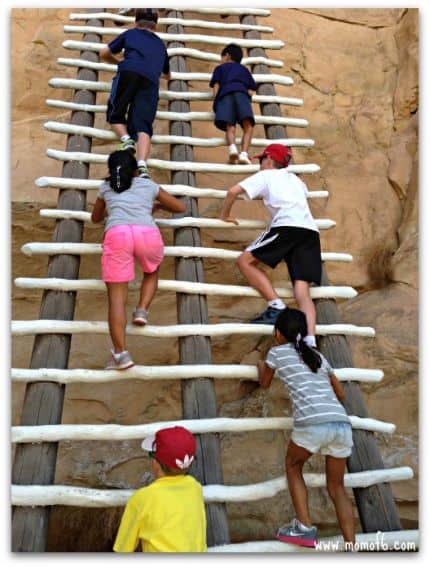 So….it was the kids who voted to stop at the 4 Corners Monument- so they could stand in 4 different states at once. Cheesy? Yes. But it was exciting for them! What's the silliest road stop you've made on a family vacation- that made the kids totally happy? (Largest ball of twine anyone?)
Follow the journey: