Last Updated on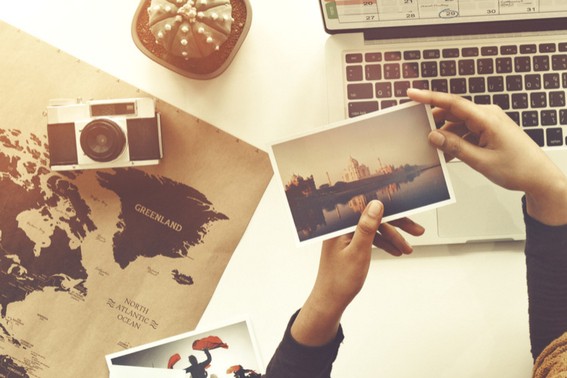 Photo By BigStock/RawPixel
Remember the days when you could only have as many travel photos as the film you brought on your trip allowed? Since the digitization of photos, picture-taking has gotten easier and easier. Now, many of us don't even carry a separate camera because the one on our phone is just as good, or better. This convenience allows us to capture hundreds of snapshots of the simple things our families do every day as well as on vacation. Our phones and hard drives are loaded with thousands of moments…but now what? In the busyness of family life and adventuring, when do you have time to do more than take these pictures? Trekaroo experts know these photo woes and have tested the best apps and websites on the internet. Here are our five top picks for organizing travel photos.
Chatbooks
Photo by Flickr/Melissa Hillier
Chatbooks has been getting a lot of attention recently, due to this hilarious but true commercial. Subscribe to an ongoing book series, and Chatbooks will automatically create photo books from your social media uploads when you reach 60 photos. You have three days to edit the book photos and captions before it goes to print. These 6 x 6 books start at only $8 shipped and include your captions. You can even choose to have Chatbooks pull photos directly from your phone. These little books are great quality and easy to display, allowing you to revisit your travel destinations again and again.
Editor's Note: Non-series books are also available and make great options for specific trips, yearly roundups, and much more!
Shutterfly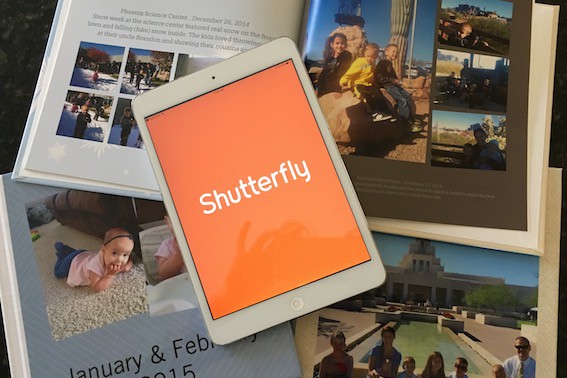 Photo by Tiffany Vaughn
The Shutterfly App can be set to automatically upload photos from your phone. They are safely stored and ready to use for prints and photo books on Shutterfly.com. Shutterfly provides unlimited storage for your photos. On their website, you can use as much or as little creativity as you like creating photobooks. The Simple Path allows users to click the photos they want in their book, and they are automatically placed with spots to create captions. These books and prints are great quality and there are a large variety of options. We also love Shutterfly because they frequently release codes for free 8 x 8 books, or other photo gifts.
Editor's Note: Shutterfly photo storage is absolutely free! Users can pay to save their videos to the cloud as well.
Google Photos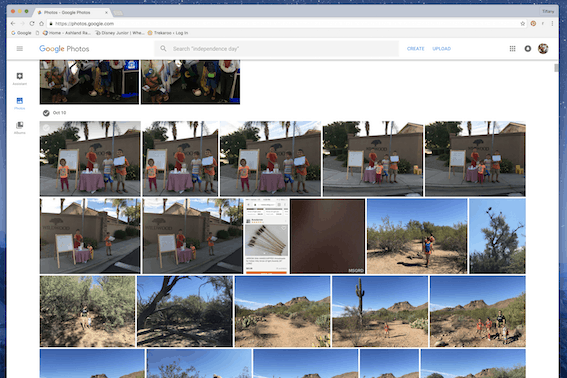 Photo by Tiffany Vaughn
The Google Photos app sorts and organizes pictures it automatically uploads from your phone or computer to the Google cloud. These photos are then searchable by dates, places, or even faces, without you having to tag anything. Google Photos automatically creates animations, stylized photos, collages, and more from these photos that you can share or print. Unlike Photos for iOS, Google photo storage is unlimited, as long as your photos are 16MP or below. There is an option to store full resolution photos using your free 15 GB of Google Drive storage as well, and you can add more storage space for a small monthly fee. One drawback of Google Photos is that you cannot print photos or books directly from their site without uploading to another site. The good news is many photo book sites allow uploads directly from Google.
Photos by Apple
Photo by Tiffany Vaughn
The recent update for Apple's Photo app is pretty awesome. Photos now create Memories, or short videos of your family adventures. These are easy to share and fun to watch. You can also search photos by location, faces, dates, or even what is in them (like strawberries!). This app is a great choice for iPhone users, since your photos are already being stored there. They are automatically uploaded to your iCloud. The downside of storing photos here is that your free 5GB of storage fills very quickly and you then need to pay to upgrade. BUT, knowing your photos are safely stored is probably worth the small monthly fee. Photobooks can easily be created directly from macOS Photos just by clicking on the create button.
External Hard Drive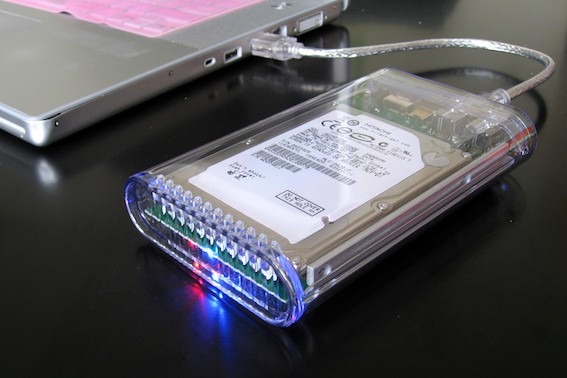 Photo by Flickr/Karen
So, this isn't a website or an app, but it had to be mentioned. External hard drives keep getting smaller and cheaper. Although a hard drive won't sort and organize photos for you on its own, there is peace of mind in knowing you have a copy of your photos stored at full resolution in your home and offline (I need to mention here that you SHOULD have photos stored in a cloud as well, in case your hard drive gets destroyed or lost). A hard drive also gets you a lot more bang for your buck in terms of GB per dollar than online storage. When uploading to your hard drive, make sure you put them into files so you can find the ones you want later. Members of the Trekaroo team suggest organizing folders by trips, months, or at the very least, years.
Featured Photo By: BigStock/RawPixel