Last Updated on
Spring is in the air! In Northwest Florida, March and April are our favorite months for nature walks. The weather isn't too humid and the rain doesn't arrive every afternoon like it typically does in the summer. The flowers are blooming and all sorts of animals can be spotted from the nature trails. My children may complain about walking across a large parking lot, but they will walk for hours through the woods, on a boardwalk, or along the beach. Here are Trekaroo's top picks for nature walks in Northwest Florida – Panhandle.
Alfred B. Maclay Gardens State Park in Tallahassee: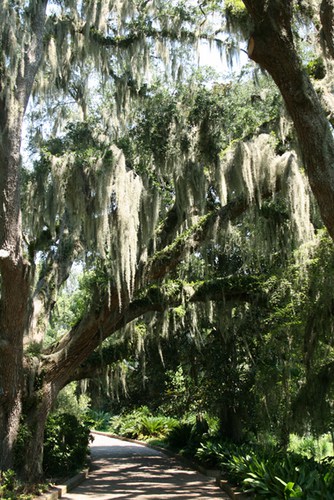 The gardens at Alfred B. Maclay Gardens State Park were first planted when the home was used as a winter home and they are beautiful anytime of the year. In the spring and summer they are covered with brightly colored plants and flowers. While the springtime is the best time to visit, during the wintertime the majority of the garden remains lush and green. You can stick to the main brick pathway as you make your way to the house but there are also short nature trails through the woods to the lake.
Bayou Marcus Water Reclamation Boardwalk in Pensacola:
When you first hear the name of this boardwalk, it might not make you want to rush right out the door to take a walk but it give it a chance because it truly is a treasure. The boardwalk meanders through natural wetlands for about a mile and a half one way and you return the same way you came. Walkers may see lizards, frogs, birds of many kinds, and, if you're lucky, you may even catch a glimpse of a deer or a turkey! Occasionally, there are benches and shaded areas that are perfect for a quick break. As you walk on the boardwalk, you will also see the bright blue pipes that are part of the reclamation facility.
Junior Museum of Bay County Nature Walk in Panama City:
After visiting the Junior Museum, Panama City's children's museum, stop by the front desk for a scavenger hunt checklist and take a walk on the 1500 foot boardwalk. The scavenger hunt asks the children to look for things like an object that doesn't belong or something smooth. When my children and I were very quiet, we could hear all sorts of animals or birds creeping along through the trees.
.
Tarkiln Bayou Preserve State Park in Pensacola:
The Bayou Trail is a one mile loop and is on a boardwalk which makes it convenient for strollers (though we left ours at home for our visit). While on your walk, look for the endangered carnivorous pitcher plant, which is unique to the Gulf Coast. Keep an eye out because you might be able to spot a snapping turtle along the way!
.
Eden Gardens State Park in Point Washington: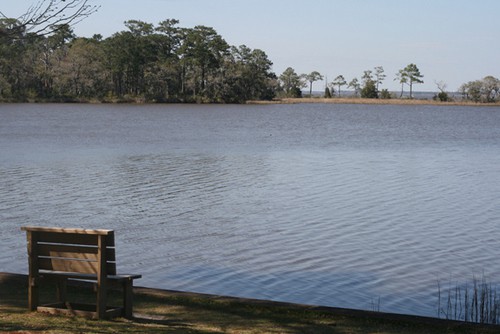 After you have wandered around the Wesley house with its gorgeous wrap-around porch, take a walk towards the gardens where you will find azaleas and camellias blooming during their peak times. My children couldn't get over how large the oaks draped with moss were. There is also a butterfly garden and the kids will get a kick out of the koi fish swimming around the pond.
.
Gulf Islands National Seashore in Pensacola: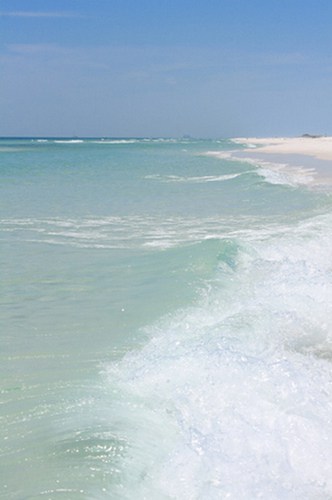 The Gulf Islands National Seashore is our favorite place to walk on the beach. We spot shells of all kinds, an occasional crab, and many types of birds on the white sandy beach. In the water, we almost always come across jellyfish and fish of all sizes. We haven't seen a sting ray yet, but many of our friends have on their visits.
Torreya State Park in Bristol
If you are thinking about hiking a section of the Appalachian Trail, Torreya is a great place to try your hand at backpacking for a weekend! There is a seven mile loop that you can hike and camp primitively along the way. Take one of the shorter trails to one of the park's deep ravines, look for birds (over 100 different species have been spotted so far) and keep your eyes peeled for deer, otter, and the many other animals that are listed on the Torreya Plant and Animal List…even the Florida black bear!
More on Northwest Florida with Kids:
______________________________________________________________________________________________________
Jennifer Close is the Northern Florida and Gulf Coast Destination Guroo for Trekaroo. She loves to travel with her two children and blogs about her adventures at Two Kids and a Map and Pensacola with Kids.
Travel with kids to: CA |CO | DC | FL | HI | IL |MA | NC | NY | OR | PA | TN | TX | VA | WA