2011.  It has such a great ring to it doesn't it?  A new year means new resolutions, possibilities, and of course, new vacation plans.   It seems as though everyone in the travel industry is making predictions about what the big vacation destinations will be in 2011 and Trekaroo has decided to throw its hat in the ring as well.  Instead of trying to predict what trendy new island people are going to be visiting or which newly created adventure sport is going to send adrenaline junkies across the globe to partake, let's just stick to what we do best- family travel.
A few weeks ago, we asked our readers to give us a glimpse at their 2011 travel plans.  Some of the results were expected but there were a couple different spots that surprised us.  Sharing your travel wish lists gives us an insight in the places that we should be covering and how our readers like to travel.  I predict family travel to continue to be a huge portion of the travel market, and I think the number of us taking vacations this year will be on the rise.  So where will families be headed in 2011?  Here are Trekaroo's predictions:
1. Pack those tents and head into the great outdoors: Our survey revealed that the top travel trend amongst families in 2011 will be to head to our state and national parks for some good old fashioned camping.  With our country slowly working its way out of a massive recession, it seems as though families are still looking for an inexpensive way to get away from it all.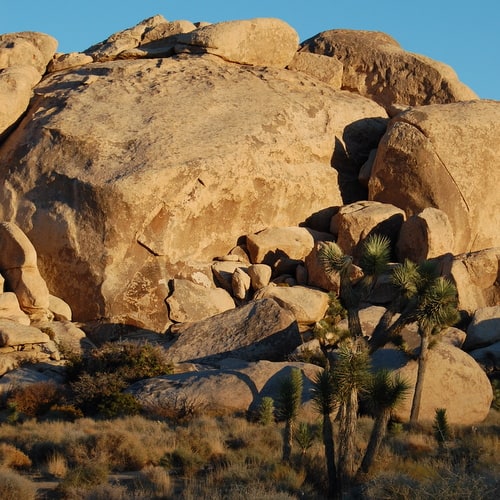 Besides being pocketbook-friendly, camping allows families to turn off the electronics, relax, and enjoy the outdoors.  Parks like Yellowstone and Yosemite are always draw large crowds, but there are plenty of national parks which are incredibly scenic and family friendly.  My pick for 2011- Joshua Tree National Park.  In 2011, Joshua Tree is celebrating its 74th anniversary with special events all year long.  Kids will love the enormous boulder piles which are perfect for climbing, and a carefully timed spring visit should provide a very nice wildflower display given the recent rains.   If you have never seen the miracle that is a desert in bloom, then pack up those tents and head out this spring.
2. Disney still reigns as king of family travel: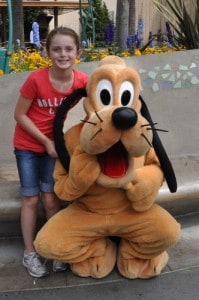 Its no surprise to hear many families have Disney vacations in their 2011 travel plans.  Both the Florida and California resorts will continue to be extremely popular destinations this year and rightly so- these parks ooze family friendliness.  As a Disneyland "local" and season pass holder, I have a true affection for all things Disney and can't recommend the parks enough, but I also highly recommend taking a break from the theme park madness and spending a day or two exploring the surrounding area.  If your family is heading to Orlando, consider spending a day swimming with the manatees on the Crystal River or a day trip to Cape Canaveral.  If you opt to visit Disneyland, spend an afternoon in the waves at Huntington Beach or having fun at Pretend City and up in the Great Park Balloon in Irvine.
3. A Gulf Coast tourism revival will occur and families will lead the way: This past decade has been a rough one for the Gulf.  Multiple hurricanes and the massive environmental catastrophe that was the BP Oil Spill have devastated residents and damaged the tourism industry.  Trekaroo predicts this decade will be one of rebuilding and revival for the tourism industry on the country's 3rd Coast.  New Orleans is my favorite city in America, and I am very excited to be heading back for the Jazz and Heritage Festival, an essential experience for any food and music lover.   Besides New Orleans, the swamps of Lake Charles and sugary white beaches of Florida's Gulf Coast are on my family's vacation itinerary.  In an effort to bring people back to the region, resorts will be offering incredible bargains, so pack your bags, help boost the gulf economy, and fall in love with the South.
4. Families will flock to our 49th and 50th states: The number of people who listed Hawaii and Alaska in their 2011 travel plans excited and surprised me.  A trip to these states doesn't usually fall into the "budget travel" category, which leads me to believe that people are starting to feel a bit more financially stable and eager to explore some of the more exotic regions of our country.
Maui is my top island pick this year.  Where else can you watch the sunrise on top of a freezing volcano and then be snorkeling in warm aquamarine waters a couple hours later?  There are a multitude of lodging options from high end resorts with fantastic kid's clubs to vacation condos complete with full kitchens for economical mealtimes.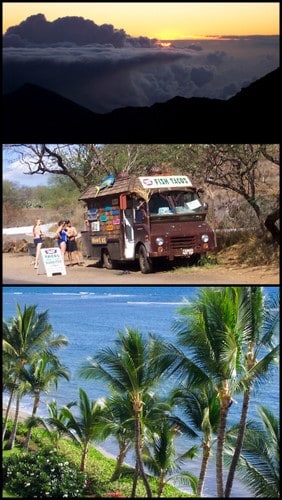 Alaska's National Parks are full of dramatic scenery and abundant wildlife, a big draw for families thinking about heading up to the Great White North.   Denali NP is always a popular destination, but don't discount the state parks that flank the park.  They are much less crowded and provide equally stunning beauty and wildlife viewing opportunities.  Families who are eager to see the glaciers and marine life that call the frigid waters of the northern Pacific home should consider a cruise because the water is definitely the best vantage point. Speaking of cruises…
5.  Cruising will become an ever increasingly popular mode of family travel: This year is a big one for family friendly cruising, especially with Disney Cruise Lines.  The Disney Dream embarks on its maiden voyage January 26th, and will be taking families on Caribbean sails for years to come.   The line will also begin offering cruises on the West Coast with destinations such as the Mexican Riviera and Alaska.  There are plenty of options for families planning a cruise this year from massive ships to intimate vessels which visit locals as diverse as tropical islands and glacier rimmed northwestern passages.
– – – – – – – – – – – – – – –
Sharlene Earnshaw (aka doubleadventure) is Blogger-in-chief for Trekaroo and the blogger behind Double the Adventure.

Travel with kids to: CA |CO | DC | FL | HI | IL |MA | NC | NY | OR | PA | TN | TX | VA | WA