Christmas is just around the corner and if you are like me, you may need a to find a couple more items to complete your holiday gift giving list but are a bit stumped on just what to give. Since we at Trekaroo love travel, we thought it would be fun to create a list of some fun gifts to give children who share the same passion. These items might help improve a child's knowledge of the world, help pass the time on a road trip, or just make life on the road more cozy. Here are a few of our favorites for 2011.
Comfy Critters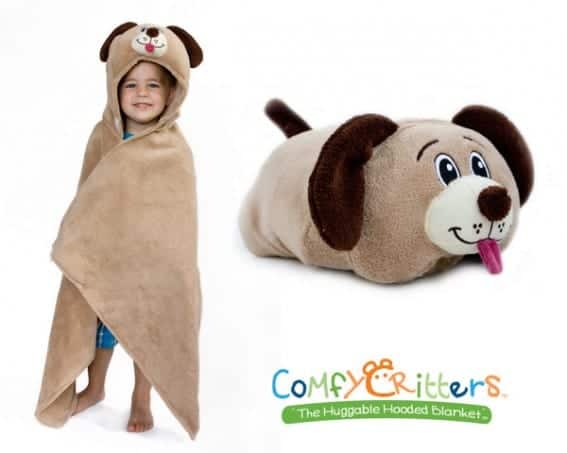 Best for: Snuggly kids ages 2-12
Price: $19.99 at Comfycritters 
We have all seen those annoying commercials for Pillow Pets and some of us may have even got sucked in to buying one for our kids (myself included), but I think Comfy Critters take the concept of a stuffed animal meets pillow and raises it to a whole new level.  My daughter's Comfy Critter is an adorable little monkey shaped pillow which unfolds to become a hooded blanket. It is super soft and incredibly cuddly and I may found myself using it on multiple occasions while typing late night blog posts. Maybe. Okay I have! And I can't wait to "borrow" it for our next plane flight as well! Maybe I need to ask Santa for one of my very own…
Brainstring Advanced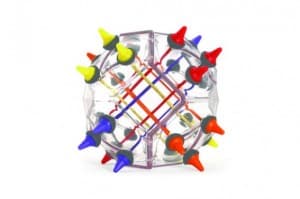 Best for: Kids who love puzzles and brain challenges over the age of 8\
Price: $16.99 at Amazon
Brainstring Advanced is a great travel toy, especially for families who are looking to escape the world of electronics for a couple hours. The concept is simple: sort the colored strings out so there is a solid color on every side to remove the knot in the middle.  The challenge, however, can be quite difficult depending on how complex the game is set up. Recently, Destination Guroo Michelle McCoy had her boys test out the product on a road trip. She says that it kept her kids entertained for a good section of time.  Her nine year old son reports that "I finished it twice and it was really fun. It was hard because you have to use your brain to solve it, but it was fun." This toy sounds like something that could be passed between both the front and the back seat and lead to some fun races to see who can solve the puzzle the fastest.
The Not For Parents Travel Book series


Best for: Fact and travel lovers ages 8 and up
Price: $13.59 on Amazon
While we are not keen on the title (we feel like the "not for parents" title didn't fit the inclusive family travel vibe that we all love), we are loving the content of this fun book filled with 200 pages of interesting facts about every country on the planet.  Families will love going through this book together as everyone learns new information about exciting events, unusual history, and cultures that live life decidedly different from how we do in the US. The pages are covered with captivating color photos from each nation as well important information such as population, language, and capitals.  I loved the book so much I had a hard time giving it back to the kids to read!
We had an 11 year old check out the book for us and she read it cover to cover. She said, ""I really liked it!  There are these really scary facts like (the ones about) the Festival of the Dead.  It is really fun to read.  There is something for every country including a weird fact. For example, in the US, the first person to make a donut didn't like it because it didn't have a hole in it so he made a hole in it by using his brass cup."
Bonus: Families planning trips to London, Paris, Rome, or New York will also want to pick up the Not For Parents books on these cities to put under the tree. Imagine how much more excited your kids will be to visit New York City if they have already read about the city first!
National Park Passport Book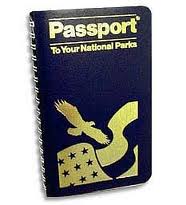 Best for: Nature and history lovers of all ages
Price: $8.95
Officially known as a "Passport to Your National Parks", this little book is one of my most favorite things ever. It is inside these little books that I log every single National Park system visit that my kids and I  complete with a simple rubber date stamp from each location's visitor center. Sounds simple, but these little books serve as documentation, and proof for that matter, of the amazing adventures we have had and the adventures that are still waiting for us.  Order a couple and throw them in your family's stockings. Then spend Christmas morning looking at the map and deciding where you are going next!
Vasque Breeze Hiking Boots
Best for: Active kids ages 4 and up.
Price: $64.99 on Amazon
Up until recently, I was a pretty allegiant to another hiking shoe brand but after seeing the difference in performance between my daughter's shoes and my son's new Vasque Breeze hiking boots, I have officially converted.  The boots provide ankle support which is ideal for kids who love to climb and explore on uneven terrain, great traction, are comfortable, and genuinely waterproof. They are great for hiking as well as every day use. Sold!
CityPASS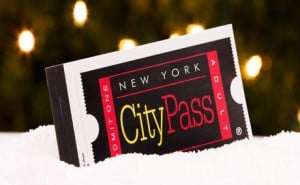 Best for: Kids with parents who love to explore cities
Price: $29.00- $229.00
I always considered CityPASS to be a great way to see metropolitan areas while on vacation but now, I am starting to see them as a great way for locals to explore their cities major attractions and museums as well.  Currently there are CityPASSes in Atlanta, Boston, Chicago, Hollywood, Houston, New York, Philadelphia, San Francisco, Seattle, and the big on in Southern California (which includes a 3 day Disneyland park hopper). If you need to buy a gift for a child who lives near one of these areas, think about how easy it would be to give them a gift to several local destinations for one great price (usually close to 50% off ticket prices).
Disclosure: Trekaroo received samples of the COmfy Critters, Brainstring Advanced, Not For Parents Travel Book and Vasque hiking shoes throughout the year to review. We liked these products so much that we decided to add them to the gift guide!
---
Travel with kids to: CA |CO | DC | FL | HI | IL |MA | NC | NY | OR | PA | TN | TX | VA | WA