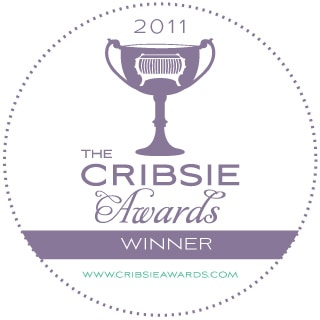 135,000 votes were cast, and…
Trekaroo wins the Cribsie Award for having the Best Family Travel Tips!
We're excited to share this award with all you moms and dads of Trekaroo. This is YOUR award! I know many of you have labored alongside us, spending many late nights sharing your reviews and answering questions from fellow parents.
Just about every day, I read a recommendation on Trekaroo that inspires me to take my kids out and explore with them. I'm constantly blown away by the advice that you generously shower on fellow parents to help ensure they have a fantastic trip. Whether a mom is seeking practical advice on how to survive a flight with their new walker, or recommendations about the best places to visit that meet their family's specific criteria, you've pitched in to support each other. There is truly no group of families with better collective experience and advice on all things regarding travel and families.
I'd be the first to admit that I don't have all the answers to every travel dilemma, nor do I have the inside scoop on everything kid-friendly in local neighborhoods around America. However, each of us holds an invaluable piece of the puzzle and together we're building a tremendous resource for every fun-loving family. I'm delighted that the thousands of families who voted for Trekaroo in the Cribsie Awards have given you their resounding thumbs up.
Every great movement starts with a dream. Trekaroo is no exception.

Our dream: To provide a place for families to inspire and equip each other to explore the world.
How have you taken part in making this dream a reality? Everyday, we help each other overcome the unique challenges of traveling with kids. We also point each other to the attractions and businesses who do a great job of welcoming families. As our community grows, we are gaining a reputation for being a powerful force of savvy families who reward family-friendly businesses. Trekaroo is the collective voice of families that grows louder as more families join and speak up about what we like and don't like. Businesses already know that families spend more on travel and exploring with their kids then any other niche segment. We're banding together to make sure we're heard like never before.
Here's to giving families a voice!
If you haven't already become part of Trekaroo, it's time to join and get involved. Click the Facebook "Share" button above and Invite your friends and family to pitch in too!
LiLing Pang (Travelpangs)

CEO and Co-founder, Trekaroo

Trekaroo is a reviews website dedicated to exploring and traveling with kids. We're powered by a community of travel savvy parents.
Travel with kids to: CA |CO | DC | FL | HI | IL |MA | NC | NY | OR | PA | TN | TX | VA | WA