Trekaroo New Jersey is now ready for prime time and she's looking great!  We're excited because through the efforts of our community, Trekaroo now has the best resource for families looking to find kid-friendly adventures in New Jersey. Our celebrations this week include awesome giveaways and wonderful tips on exploring New Jersey.  Come back each day for a little more NJ goodness.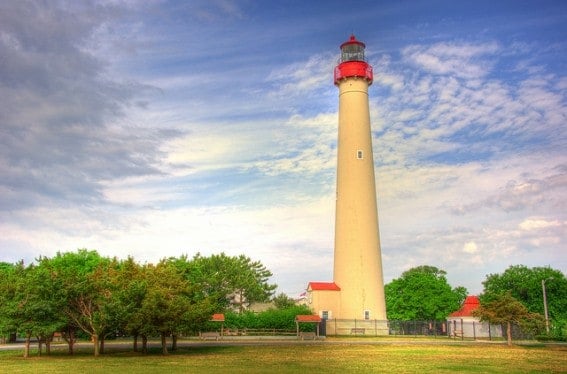 Cape May Lighthouse –  Photo by Flickr/Randy Pertiet
New Jersey is a state that offers such a breath of experiences that families can enjoy.  No matter whether you're looking for an adrenaline rush at an amusement park, places to experience wildlife, or a lazy day at the beach, New Jersey has it all.  From the mountains of the Skylands to the farm lands of the Delaware Valley to the shores of the Atlantic Ocean, families will find kid-friendly adventures abound.  Fortunately, families can now find the recommendations from other families about which attractions, hotels, and restaurants are great for kids of different ages.
We've got the ball rolling, how it's time for you to add your two cents.
Write reviews  and earn NJ Rewards – $20 Amazon gift card! Scroll down for details.

Love getting recommendations from friends you trust?  Give us a holler on Facebook, Twitter, and Pintrest. Invite your friends to write about their favorite family-friendly spots in NJ.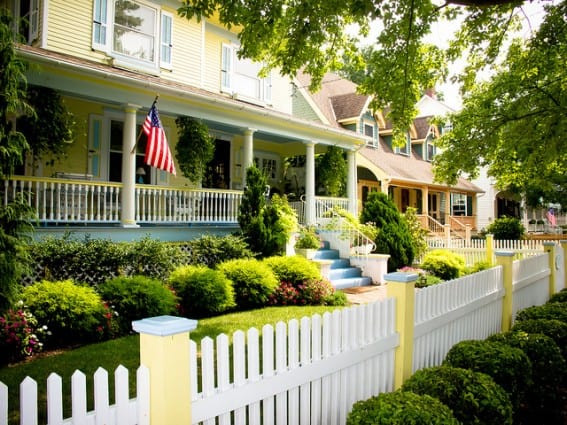 Victorian Houses in Cape May by Flickr/louisepalanker
Here's what Trekaroo families have amassed on New Jersey:
Travel guides for the 2 most popular New Jersey destinations
415 Kid-friendly Activities, 543 Hotels, and 151 Restaurants waiting for your reviews
276 reviews from families on kid-friendly spots in New Jersey

Lots of lists created by parents just like you.  Here are some of the most popular:
The Folks Who Made it Happen
A special thanks to Beth Keklak  – Trekaroo's Destination Guroo for New Jersey, Pennsylvania, and Delaware. 
She has been the champion behind all the efforts to turn New Jersey orange on the Trekaroo map. Beth is a Jersey girl through and through, never having pumped her own gas, always living within 10 minutes of a mall, and knowing where to find a good slice of pizza.  Besides spending countless hours searching out all the fun spots to highlight for families in New Jersey, she married her Jersey grown husband and they are raising their three beautiful kids at the Jersey Shore.

However, she wasn't alone in efforts. 90 other Trekaroo families have pioneered with their reviews of New Jersey's kid-friendly spots before today.
Top New Jersey Founding Families:
zeprock2 | michipo | michellerose630 | shannon217 | bigdad | Jetsplayer608 | sarahfuller | jocelynyee | nanlev | chicmarie | Julie Bouf | HomeroomAtHome | YippyMomma | Chris Fotache
Limited Time New Jersey Rewards! Earn a Gift Card to Amazon.com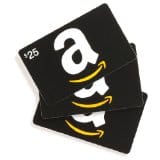 Have you experienced New Jersey with your kids? Tell us all about your experiences – good and bad.
Write reviews on activities, hotels, and restaurants in New Jersey and earn a gift card to Amazon. 
10 reviews for $10, 20 reviews for $20
Limited to one gift card per user, until we hit our $500 limit

To qualify reviews must be:
– about places in New Jersey
– written between Feb 5, 2012 and June 18, 2012 (or until we reach our $500 limit.  We'll let you know when we're running out).
– original, based on your real experience
– helpful to parents
– well written
We love reading your reviews….so yes, we will check them out when you submit your claim.
Don't Miss All the Festivities from Our New Jersey Launch:
Check back everyday this week so you don't miss any of our fun New Jersey festivities and giveaways.  Follow us on Facebook and Twitter and we'll be sure to let you know what's going on.
_______________________________________________________________________________
Travel with kids to: CA |CO | DC| FL | HI | IL |MA | NC | NJ | NY | OR| PA| TN | TX | UT | VA | WA