Last Updated on
Its no secret that the Disneyland Resort is one of the popular destinations for families vacationing in the US. Millions of people have visited the parks- an estimated 15.9 million in 2009 at Disneyland alone! We know that many of those visitors are also Trekaroo members and since Disney is so popular with our readers, we decided to dedicate an entire section of our site to the resort!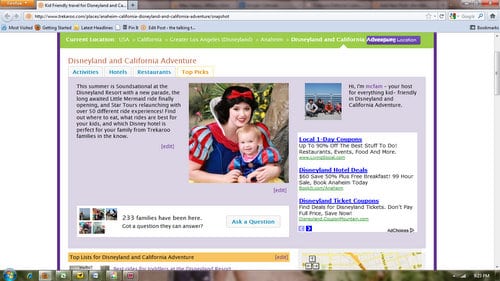 One of my favorite things about the Trekaroo Disneyland Resort page is that families can review more than just the parks themselves. They are able to review rides, shows, hotels, and restaurants, allowing parents to share their experience with families across the country. We want our members to give their perspective on everything. A bold six-year-old may have a completely different experience on Pirates of the Caribbean than a timid four-year-old and we think that those differing experiences should be shared. We also want parents to weigh in on their favorite places to dine (or places to avoid) both inside the parks and at Downtown Disney. Your advice can help countless families make the most of the Disney vacations.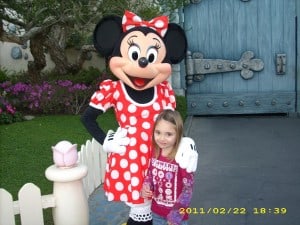 In addition to the reviews, the landing page will also feature fun lists such as Top Rides and Attractions for Teens at Disneyland Resort and great information like Restaurants Requiring Reservations at the Disneyland Resort as well as links to related blog posts. We encourage you to create your own Disney related lists on Trekaroo which we will share with visitors to the page.
We know that Trekaroo members will love sharing their Disney experiences and we can't wait to read them. Put on those mouse ears and start sharing!

—————————————————————————————————————————————————————————————————————————–
Sharlene Earnshaw (aka doubleadventure) is Blogger-in-chief for Trekaroo and the blogger behind Double the Adventure.

Travel with kids to: CA |CO | DC | FL | HI | IL |MA | NC | NY | OR | PA | TN | TX | VA | WA