There is just something about little girls. From the time they are tiny, they love to dress up in tiaras and tutus, and be treated like a royal princess. Perhaps it is one too many Disney movie or maybe its just part of our nature. After all, most of us women love a little luxury every once in a while. What better place to spoil the little darling in your life than on a family vacation in Manhattan? A special day in the big city is enough to make any girl swoon.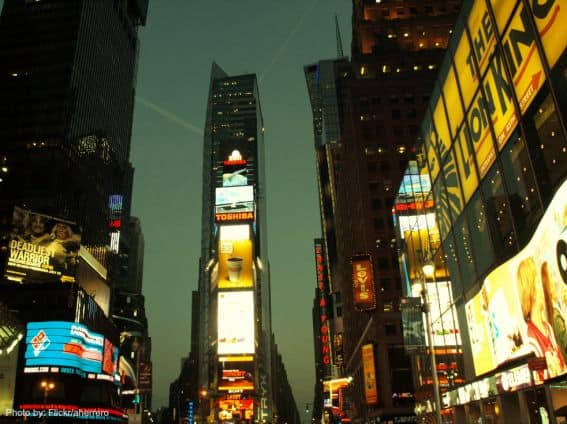 Where to Stay
The Affinia Gardens on the Upper East Side is a suite style boutique hotel is on a quiet tree lined street in one of the most posh neighborhoods in all of Manhattan. The hotel caters to families and many of the rooms are bigger than alot of New York City apartments. Kids will love the family fun chest filled with toys and games, while parents will love the tranquil setting and swanky pillow menu. Read my entire review of the Affinia Gardens.
Where to Dine
 
Alice's Tea Cup is just down the street from the Affinia Gardens. This charming little tea house is the perfect spot for grabbing brunch. Fairies and butterflies adorn the walls while bejeweled chandeliers hang from above. This is the kind of place where little girls wear fairy wings while having a special day with friends. Whether you decide to take your daughter for breakfast omelettes, tea and scones, or a giant slice of carrot cake, she is guaranteed to remember that meal for years to come.
Take a Ride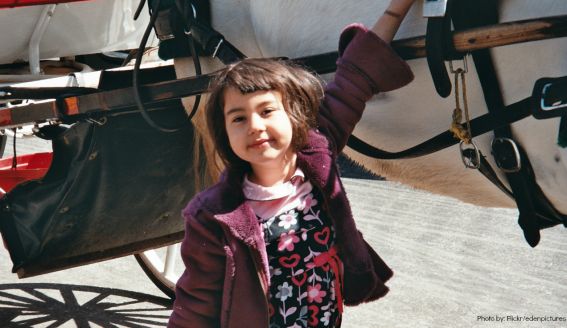 She'll love a horse drawn carriage ride through Central Park. After all, every princess deserves a ride on a valiant steed! Take in some of famous sights such as the Dairy, the Pond, and of course the many beautiful statues that dot the park.  Listen to the clippity clop of the horses hooves and enjoy that smile on your little girl's face.  After the carriage ride, don't forget go for a whirl on the carousel.  Add in a couple ice creams from a street vendor and your daughter will be in Central Park bliss.
Where to Shop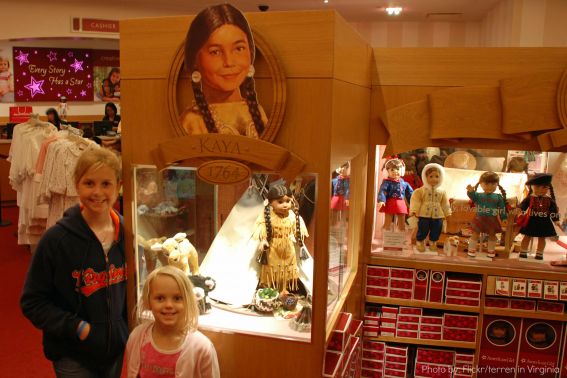 If I could have visited American Girl Place when I was a kid, I would have loved it. Who am I kidding- I loved the store last month when I went! Girls can bring their favorite American Girl doll for an afternoon of pampering at the doll salon, lunch at the American Girl Cafe, or even a photo shoot. Together they can also shop for matching outfits or find a new friend to add to the posse. Fun and shopping at American Girl Place doesn't come cheap, but I saw nothing but happy faces the entire time I was in the store.
What to See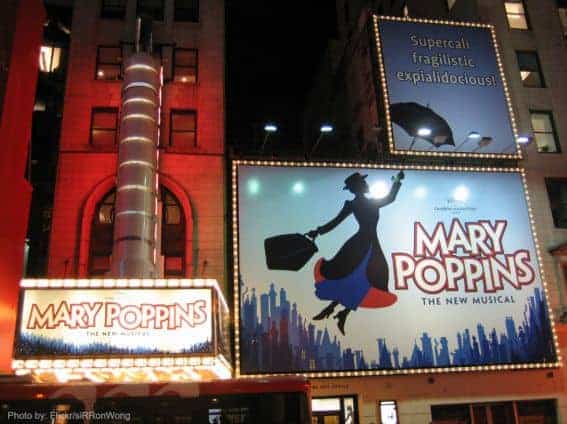 What better way to end a special day with a special girl than with some song and dance at a Broadway show? Disney movies turned musicals, such as Lion King and Mary Poppins, are great shows first time stage viewers. Wicked, the Wizard of Oz told from the Wicked Witch of the West's perspective is another family favorite. After a day like that, your daughter will be singing your praises for a long time to come.