Often times while traveling, a mama and her brood may come across the "less than helpful" fellow travelers who respond to her offspring with the curt answer, eye roll, or even the request to be moved to another seat. But in the serendipitous miracle that travel can reveal, the kindness of a stranger becomes a beam of light, a bit of joy, and a state of grace. For this mom traveling without another adult companion to help reign in my little ones, it is the random kindness I am forever grateful for.
These letters are for you.

Dear Kind Stranger,
You didn't know my back story when you sat down next to me, but you smiled nicely at my children and picked up my daughter's crayons when she dropped them…repeatedly. If you had known that my husband was denied leave at the last minute leaving it up to me to travel across country with my two babies under three, if you had known I only get to see my family once a year, that it was entirely up to me to get them through four airports, three airplanes, two time zones, one meal, and zero naps, you would have had sympathy for me. But because you were a mother too, and had darling stories of traveling with kids as well, you empathized with me instead of taking pity on me. You took the apple juice when they got a little squirmy, held the baby while I took the potty training one to use the toilet, and asked the flight attendant for more blankets when I hadn't even thought of it myself. Your small acts of kindness were huge in my eyes.
Dear Business Man,
We didn't have a lot of room in our row, but you didn't say anything when my 12-month-old's feet hung over your side of the seat while I nursed her taking off the ground. I'm pretty sure her sticky lollipop (which was the only thing that made her ears feel better), touched your nice jacket a few times and you were sweet enough not to make a comment. And when we descended, she screamed so loudly from the air pressure, but you just patted her head after and told her she'd feel better now that we were on the ground. Your lack of words spoke volumes to this weary mom.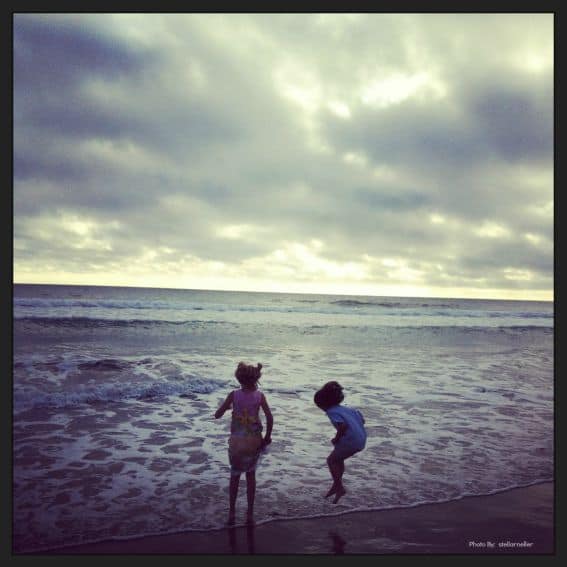 Dear Seat Changer,
Now-a-days seat confirmations just don't seem to be a sure thing. The reservation desk told me the ticket takers would put our seats together; then the ticket takers said the flight attendants would; and we when we got on the flight, we were informed it was a full flight and someone would need to switch. With bated breath, I sent up a little prayer that someone would find it in their heart to allow my little guys to sit next to me. I had no idea how we'd make it apart for that long. You gave up an aisle seat (an AISLE seat!) and kept this family intact. You didn't have to do that but your generosity didn't go unnoticed or under appreciated.

Dear Day Trippers,
Now, more often than not, I take day trips, as school schedules tend to get in the way of longer travel vacations. I've been fortunate enough to go to high tea, whale watching, city tours, and great amusement parks. As our current times can be bleak with recessions and acts of fear, we rally together to share joy in what we are attending. We ooh and ahh together at the beauty of the whale that miraculously shows us his massive body, laugh at the theatrical shows that transport us magically to another time, and sing silly songs on a Duck bus/boat through the streets of San Francisco. Your smile makes me smile, and my smile lights up my children. Everything is still new to them. We are doing this together and you being involved and participating in this travel experience only makes for my children's memories to be phenomenal. Thank you for being open to travel. Thank you for experiencing it together. Thank you for your smile.
We would love to hear your stories. What kind stranger would you like to thank for helping you out in your travel time of need?
we ♥ moms:
Your Guide to the best Mother's Day Brunches
Mother's Day ideas for every type of mom
Mother's Day Pinterest Board – great ideas for mom