As the author of a guide to traveling with kids, you'd expect all of my family vacations to run as smoothly as the wheels on a brand new Rollaboard suitcase, right? Wrong! In fact, I learned many of my best travel lessons the hard way. Here are a few travel tips to make your next trip with kids as joy-filled and stress-less as possible.
Don't Over Schedule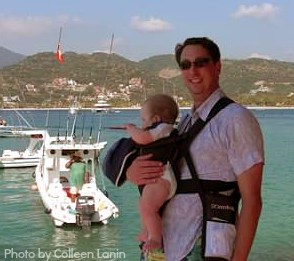 During my husband's and my first trip back to the Midwest to visit family and friends after our move from Minnesota to California, every moment of every day was filled with a social obligation. We met family members for breakfast, had lunch with friends, stopped by a loved one's house for coffee and then had dinner and drinks with separate social circles. By the end of our third day, I was so overwhelmed I wound up locking myself in the bathroom for a good cry. Thankfully this was before I became a mom because my children's meltdowns would have been more conspicuous than my late night weep fest.
All travelers, but especially children, need to relax during their vacations. It is easy to become over-stimulated by too many amusement park rides or site-seeing adventures. Be sure to schedule some down time during your trip, whether it's an afternoon nap back in the hotel room, a leisurely stroll through a park, or some quiet snuggle time.
Bring Extra Baby Necessities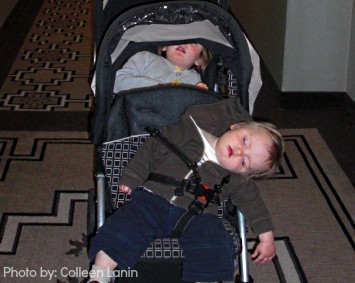 Before a vacation with my then 8-month-old baby, I carefully measured out the correct amount of baby formula needed for our weeklong cruise, with a little extra for good measure. Mid-way through the cruise, however, we discovered we were dangerously close to running out. (Apparently my husband was serving up larger ba-bas than what I usually made at home.) What's more, we made this discovery as we embarked on two consecutive at sea days. Even though we were sailing with a family-friendly cruise line, we were shocked to find no formula anywhere on board the ship: not in the ship's stores, the kids' camp, the infirmary, or the galley. We made due by supplementing with cow's milk and I suppose we could have begged for some formula from a fellow passenger.
Still, whether you're flying, driving, or cruising…always be sure to bring along way more baby necessities (like diapers, baby food, and formula) than you think you'll need for your journey. You never know when your plane will be delayed on the tarmac for hours or when you'll get stuck in a never-ending traffic jam. It's better to be prepared than to be stuck in a confined space with a whiny, wet, and hungry little one!
Enlist Authority for Misbehavior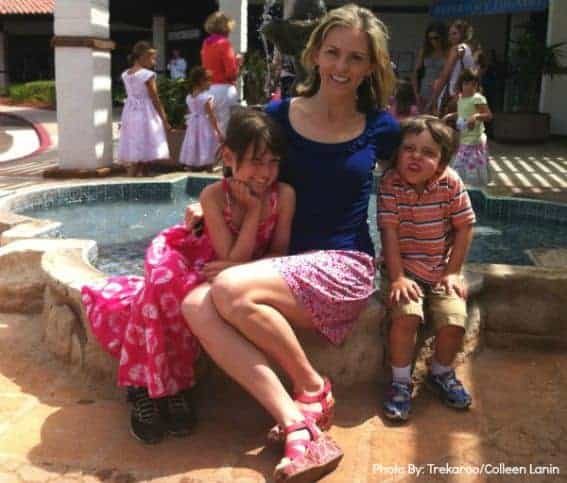 During a recent family vacation, my husband and I struggled to get our two kids (now ages 5 and 8) to bed one night. Despite my own advice to maintain a reasonable sleep schedule while traveling, our children were frenetically over-tired following a late night. The kids threw pillows at each other, crawled under the beds giggling, and refused to go to bed. One parent even threatened to abandon bedtime duty all together and head to the hotel bar. And then a knock came at the door, which somehow we miraculously heard amongst the chaos.
A soft-spoken hotel employee informed us that there had been complaints about noise from other guests. My husband asked him to come inside and inform our children. The poor man looked like he'd been asked to swallow drain cleaner, but come in he did.
He informed our offspring in his attempt at a stern voice, "The other hotel guests cannot sleep and they are getting upset. It is time for children to go to bed now."
Guess what? The kids were suddenly very sleepy and they intently listened to their bedtime story. For the rest of the trip whenever one of the kids misbehaved, the threat of staff (at the restaurant, store, hotel or elsewhere) snapped them right back into shape.
I might not go so far as to actually call security on your children, but enlisting the help from a waitress, flight attendant, or other employee to inform your kids of rules for proper behavior might be in order!
Ready for More Tips?
For more tips from the Travel Mama and other travel experts (like Trekaroo Editor-in-Chief Sharlene Earnshaw!), check out The Travel Mamas' Guide, a book about how to vacation with babies and children…and stay sane!