(Last Updated On: March 9, 2014)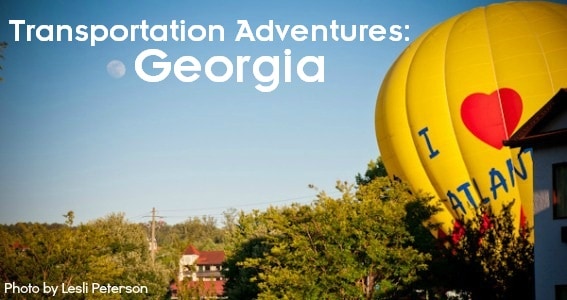 Georgia's history is rich with stories of transportation marvel. Whether your family is full of history buffs or just appreciators of all things that "go," there are a plethora of opportunities for excitement in the peach state. Pack your pilot's license for an airplane adventure, gather your sea legs for a water excursion, or jump aboard the Fun Express….let's get this party moving!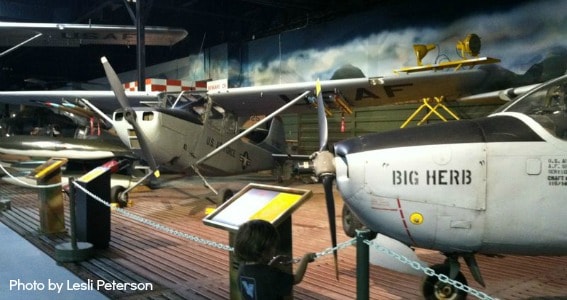 By Air
Do you have a want-to-be pilot in your life? The Museum of Aviation at Warner Robbins will elicit a full day's worth of grins and giggles. It is one of the largest aviation museums in the US. See over 90 different aircraft, spread over four hangers and 51 acres. Meander through spy planes, fighter jets, bombers, bi-planes, and several famous aircraft. Visitors can even climb into the cockpits of several displays, so don't forget your camera.
Candler Field Museum is a smaller airplane museum, but still fun for kids and adults. It is a re-creation of the original Atlanta Hartsfield-Jackson airport in Atlanta, with shiny vintage aircraft and period cars on display. Antique biplane rides are also available. For the younger crowd, visit Peachtree-Dekalb Airport. Play at the airplane-inspired playground, which sits safely behind a fence just off the runway. Kids can swing high into the sky as they watch small engine planes take off and land. Downwind Restaurant, at the airport, won "Most Kid Friendly" by AOL Travel for six years in a row; grab lunch on the deck for spectacular views or pack for a picnic at the playground. Another high-in-the-sky family option is the Marietta Aviation Museum. Take in commercial and military aircraft on 15 acres, as a tribute to the planes made in the city of Marietta since the early 40s.
The Science in Motion exhibit at Tellus Science Museum in Cartersville walks visitors through the evolution of transportation, with a special section devoted to the first astronauts. See replicas of Apollo I and Sputnick, a Mercury capsule, and other space displays. For great family fun, watch dozens of hot air balloons expand and soar in the sky during Labor Day weekend at the Sky High Hot Air Balloon Festival at Callaway Gardens, or pick your favorite at the Helen to the Atlantic Balloon Race and Festival, with tethered rides and alpine fun.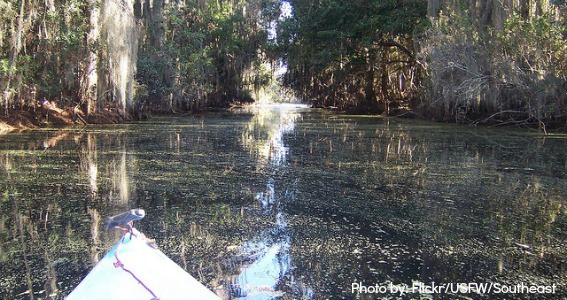 By Water
An Okefenoke Paddle Trip is the most adventurous of water transportation activities that Georgia offers. Imagine canoeing along the black waters; alligators glide into the swamp as bear roam the hammocks along the bank. Outfitters are available to escort you through seven trails in the wilderness area; brave souls can also stay overnight at several campsites within the swamp. If you want to tour this Georgia Natural Wonder but feel a bit gun-shy then consider a guided tour in a large, flat-bottom boat. While visiting, stop in the visitor center exhibits, take the Swamp Island Drive ending at the boardwalk and observation tower, and visit the Chesser Island Homestead, celebrating the family that originally settled on the swamp in the 1800s.
Lake Lanier, just north of Atlanta, creates energy, flood control, and water supply for many families around the city. Its location also makes it one of the states most beloved vacation spots. Visitors can take a dip in Lake Lanier via several access points, including the newest state park, Don Carter, which sits on 10 miles of Lake Lanier shoreline. If you want to explore the lake further, there are 40 public boat ramp access points over the 680 miles of waterfront. Don't have your own watercraft? Rentals are available at multiple locations around the lake. Choose from fishing boats, pontoons, ski boats, and many other modes of water fun.
Finally, if you are heading to the Georgia coastline, don't miss a trip on the Lady Jane in the Golden Isles or a Savannah Riverboat Cruise in the state's oldest city.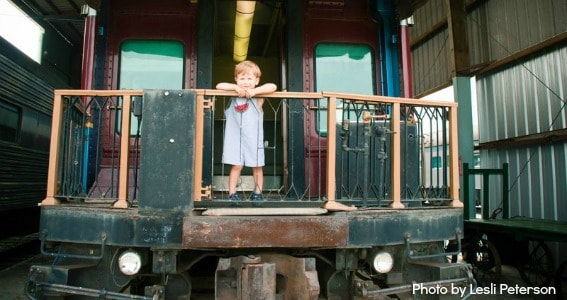 By Rail
Southeastern Railway Museum sets the standard for chugga-chugga rail fun with families. Spend several hours in Duluth exploring the 35-acre site, complete with 90 pieces of stock including steam locomotives and historic Pullman cars. Bring your camera; this is a favorite spot for photographers. Pose next to Supurb, the 1911 Pullman car on the National Registrar of Historic Places, wave from the platform of President Warren Harding's private car, or explore the inside of several passenger, private, or freight cars. A few extra dollars buys you a ride on two restored cabooses, pulled by an antique diesel locomotive.
If you're looking to take an extended ride, hop aboard the Blue Ridge Scenic Railway in the mountains of North Georgia. Ride a vintage air-conditioned or open-air car through the mountains to the border town of Copperhill/McCaysville. A two-hour layover allows you to explore the shops and restaurants in the area. Georgia State Parks' SAM Shortline Excursion Train is another rail option south of Atlanta, with stops at significant historical cities such as Jimmy Carter's birth home. Last on the list, don't miss a stop at The Southern Museum, where you can follow the footsteps of the Great Locomotive Chase and steal a look of the General, whose capture initiated the historic hunt.
Whatever your taste in transportation adventure, Georgia is sure to please!
Comments
comments