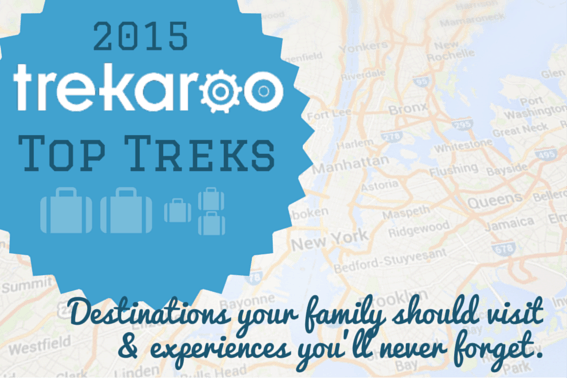 Top Treks: Where to travel in 2015 with your family
Where do you want to go in 2015? Someplace wild? Someplace full of energy? Someplace where you don't have to do a dang thing? Whether you want to be rafting rivers or taking in beachfront sunsets, Trekaroo wants this year's family vacation to be your family's best. The world is a mighty big place and sometimes it is hard to decide exactly which destinations are most worthy of exploration. Trekaroo has made family travel our mission and this year's Top Treks picks are worthy of both your hard earned dollars and precious vacation hours. This is where to travel in 2015 with your family.
Wonder which hotels and special lodging made the Top Trek's List? Check out Top Treks Lodging – Where Your Family Should Stay in 2015.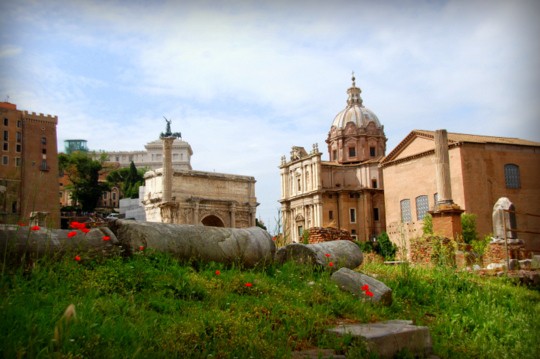 Adventures by Disney Tours
Imagine traveling in luxury to bucket list-worthy locales with your family while having every detail of your vacation taken care of for you. Sounds like a dream, doesn't it? Disney is no stranger to making dreams come true and Adventures by Disney serves as the international travel division of Disney wish granting. This tour company takes families to over two dozen countries on six continents, enriching the adventure with VIP experiences and top notch tour guides. My family has had the privilege of exploring both Peru and Italy with Adventures by Disney and their tours allowed us to experience both countries in ways that we never would have been able to do on our own. From private tours of the Sistine Chapel and a traditional Incan handweaving cooperative to mask making in Venice and rafting past ancient ruins on the Urubamba River, our journeys were filled with memory making moments. Where does your family want to go? Chances are, Adventures by Disney can take you there.
–Sharlene Earnshaw, Trekaroo Editor in Chief
Read all about my Adventures by Disney adventures in Italy and Peru.
---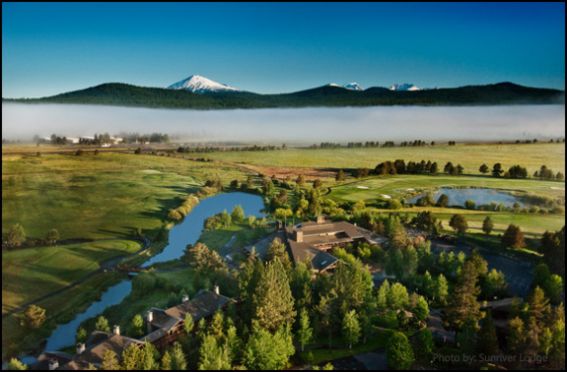 Sunriver, Oregon
Sunriver, Oregon has been a favorite destination of Pacific Northwest families, and I feel like it is time to let the rest of the country in on our secret. Located just outside of the city of Bend, Sunriver is home to miles of biking and hiking trails, golf courses, a huge waterpark complex, and family-friendly lodging options ranging from comfortable lodge rooms to entire rental homes. Everywhere you look, you will see beautiful scenery including tall trees and majestic Mt. Bachelor on the horizon. When you're not spending time biking or swimming, head to the Village at Sunriver for a rousing game of mini golf, grab a bite to eat at one of the local-run restaurants, and enjoy shopping in the many small boutiques.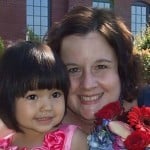 -Carrie Yu, Pacific Northwest Destination Guroo
Find family-friendly lodging in Sunriver.
---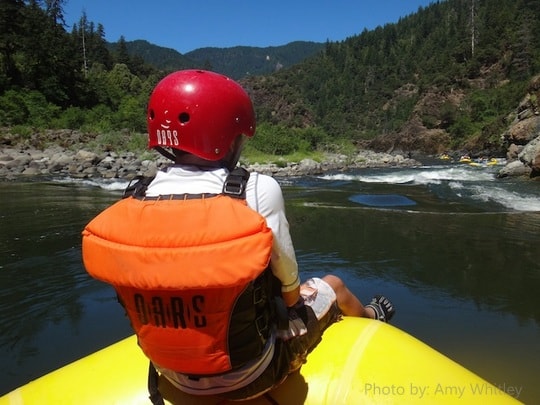 O.A.R.S. Rogue River
Ready, set, chill out. Every O.A.R.S. excursion includes an ideal ratio of adventure to relaxation, but their route down the Rogue River in Oregon is especially ideal for families. Their five-day rafting trip may sound like a long time on the water, but it's just enough: families have multiple days to get into the rhythm that is quintessentially O.A.R.S., waking up in tents to the 'breeeeeakfast!' call, dining al fresco, paddling the river's Class II-IV rapids, pausing for the best jumping rocks and swimming holes, and spending time with other families on sandy river bank camp sites. The Rogue River is home to abundant wildlife, and this Wild and Scenic section of water is accessible only to those with guides or extensive whitewater knowledge.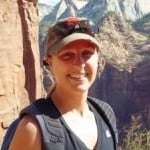 -Amy Whitley, Editorial and Sponsorship Manager
---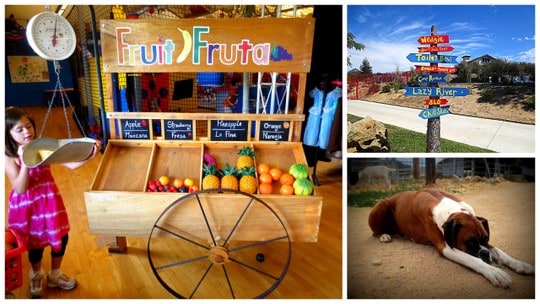 Paso Robles, California
Situated midway between San Francisco and Los Angeles, Paso Robles is the epicenter of California culture; a bucolic community robust with rolling vineyards and more than 200 wineries. Enjoy free tastings and complimentary underground winery caves tours at Eberle Winery. Pithy Little Wine Co. offers tastings for children from their old fashioned soda line served with popcorn pairings. An abundance of accessible family-friendly farms offer plenty of opportunity to educate young minds. Milk a goat at Happy Acres Family Farm and learn the process of how goat cheese is made before blending your own. View alpacas grazing at Alpacas at Crossroads Ranch, and see how fleeces are shorn. Central Coast Lavender Farm grows several varieties of lavender, and in May during "Bloom Season," visitors can stroll the fields and even pick their own.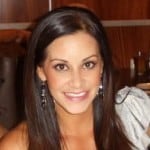 -Tina Buell, Marketing and Social Media Manager
Read all about exploring Paso Robles with kids.
---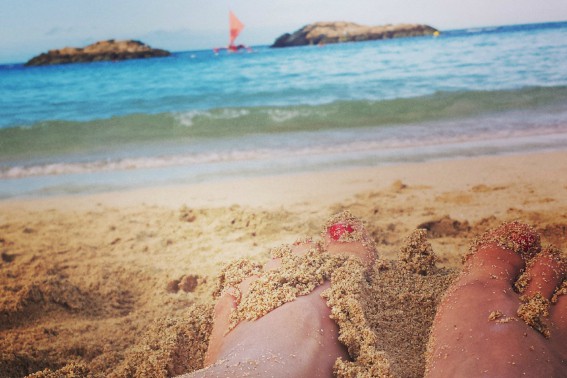 Oahu, Hawaii
So much more than just a layover stop to other locales, families should consider Oahu a destination in and of itself while visiting the Hawaiian islands. The diversity of the island is incredible: within a day's drive you can be walking the busy metropolitan streets of Honolulu, hiking tropical rain forests near the green, jagged coastline, swimming with fish and sea turtles in crystal clear waters, or watching the pros take to the big waves on the North shore. Oahu offers something for every type of traveler including aquariums, museums, and cultural attractions for the city lover; plenty for history buffs (don't miss a visit to Pearl Harbor and the USS Arizona Memorial); outdoor opportunities that boast hikes and horseback riding to wet and wild waterfalls with impeccable views; and a wide variety of beaches for surfing, swimming, snorkeling, water sports, castle building, and catching up on a good book.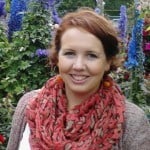 -Katie Bodell, Blog Editor
Find family-friendly activities and lodging on Oahu.
---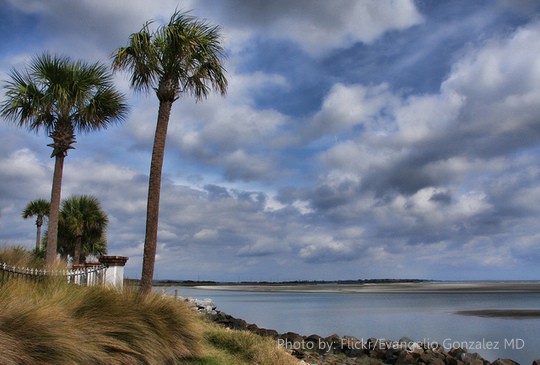 St. Simons Island, Georgia
One of Georgia's Golden Isles, St. Simons Island sits just over 80 miles south of Savannah. With its tide pools, sand bars, and soft, sandy beaches, St. Simons is a great spot for families looking for a laid-back, relaxing vacation filled with Southern hospitality. Feel free to park your car and take a historical trolley ride or rent bikes and ride under the century-old oak trees dripping with Spanish moss. Top notch restaurants, famous for their Georgia-style barbeque and Brunswick Stew, show off local cooking styles and Southern dining trends.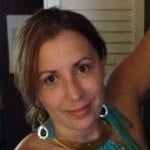 – Karyn Locke, Social Media Manager & Mid America Guroo
Discover the King and Prince Resort on St. Simons Island.
---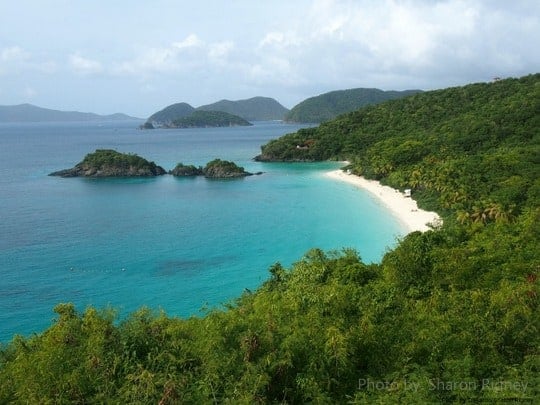 US Virgin Islands
When you vacation with family at a destination like the US Virgin Islands, not only do you get a variety of entertainment and activity options, you also get a drop-dead gorgeous setting in which to enjoy them, all without needing a US passport! Teens and tweens will love ziplining through the trees with beautiful views of the islands, or night kayaking along the coast in St. Thomas. Horse lovers big and small can enjoy a ride through the island greenery, and kids of all ages will find St. Thomas' Magic Ice Museum to be a cool treat. Explore fish and native aquatic life at Coral World Ocean Park, take a day kayaking tour, explore Virgin Islands National Park, swim at any of the spectacular and stunningly scenic beaches, or take an informative and educational island tour. There's also plenty of shopping, great places to eat and drink, and hotel options large and small that make traveling to the islands a true treat for families.
-Sharon Rigney, New Jersey and Pennsylvania Destination Guroo
Read more about exploring the US Virgin Islands with kids.
---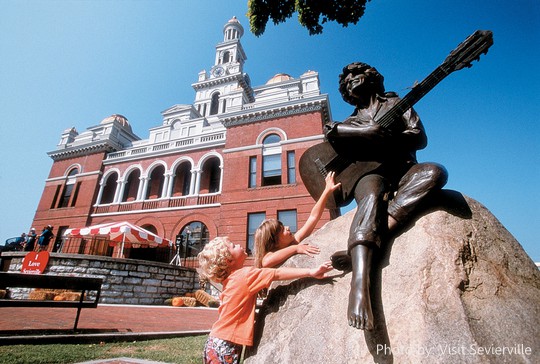 Sevierville, Tennessee
Sevierville may be best known for being Dolly Parton's hometown, but the southern hospitality offered to visitors and its location in the heart of the Smoky Mountains Region make it a perfect family vacation destination. Families will be delighted in the array of lodging options from condos to hotels with indoor waterparks to cozy cabins. You will never have to drive far to reach a pancake house or some old-fashioned country cooking, and the shopping is among some of the best around. Plenty of kid-friendly activities, such as NASCAR Speed Park, will keep you entertained, and it is only a short drive to neighboring cities of Pigeon Forge and Gatlinburg to even more family hot spots such as Dollywood and Aquarium of the Smokies. The true highlight of the area is the proximity to Great Smoky Mountains National Park where families can spend days hiking and exploring.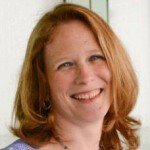 –Beth Keklak, New Jersey and Pennsylvania Guroo
Read more about the kid-friendly fun to be had in Sevierville.
---
Québec City, Canada
Anyone who longs for the charm of a European city but could do without the flight across the Atlantic will love Québec City. The French-speaking capital of the Canadian province of Québec is the only fortified city in North America north of Mexico and the city's historic district, Vieux (Old) Québec, is a UNESCO designated world heritage site. Enjoyable year-round activities include horse drawn carriage rides through Vieux Québec, the changing of the guard ceremony at the Citadel, visiting the Musées de la Civilisation or the Musée des Beaux Arts and dining at a crêperie. During the summer months, a walk along the boardwalk in Haute-Ville to enjoy the entertainment on The Dufferin Terrace in front of the Fairmont Château Frontenac (the world's most-photographed hotel) overlooking the St. Lawrence River is a must. Winter in the city is nothing short of magical. Each February, the city celebrates winter when Bonhomme, the world's most lovable snowman, returns to his Ice Palace for the Carnaval de Québec. The carnival includes family-friendly activities on the Plains of Abraham, parades, fireworks, a canoe race on the frozen St. Lawrence, dogsled races and the Bain de Neige (Snow Bath) where lucky participants don their bathing suits to play in the snow with Bonhomme.

– Lisa Goodmurphy, Eastern Canada Destination Guroo
Read more about family fun in Québec City.
---

Tampa Bay, Florida
Tampa Bay has year-round sunshine, blue skies, and a warm climate, making it a perfect place to visit in 2015. Thrill seekers will love Busch Gardens and Adventure Island for their roller coasters and water slides and younger kids will love Lowry Park Zoo, The Florida Aquarium, and the Glazer Children's Museum. Year-round family festivals, farmers markets, outdoor live music events attract locals and visitors alike. Foodies will rejoice as numerous new restaurants and local craft breweries have begun to make national headlines as THE places to eat (The Refinery) and drink (Cigar City Brewing) in the South.
-Marisa Langford, Florida Destination Guroo
Check out the Top 10 things for families to do in Tampa Bay.
---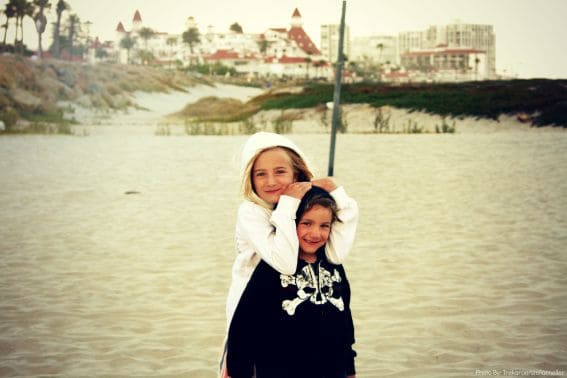 Coronado Island, California
Cross the bridge to Coronado Island and watch time slow down. Step back in time at Hotel Del Coronado where notorious figures such as Marilyn Monroe once graced the lobby. In front of the Del, there's not a bad spot to be had on the Coronado City Beach, named one of the top beaches for families by Dr. Beach himself. Dunes beckon kids to run up and tumble down, while swimmers enjoy the gentle waves and the temperate water. On Orange Ave., stop in at the Coronado Museum of History and Art and learn how this island inspired "The Wizard of Oz." Spreckels Park hosts art shows and concerts during the summer months. Come baseball season, take a ferry from the Coronado Ferry Landing to the dock near Petco Park and watch the San Diego Padres play ball. My family enjoys Coronado during the fall, when the crowds have left and the island becomes sleepy. We grab dinner at Village Pizzaria, walk down to the white sand beaches, and dine in the glow of the buttery sunset.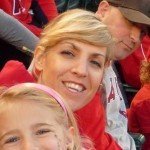 -Janel Murray, Assistant Blog Editor
Read our tips on how to have the perfect San Diego beach vacation with kids.
---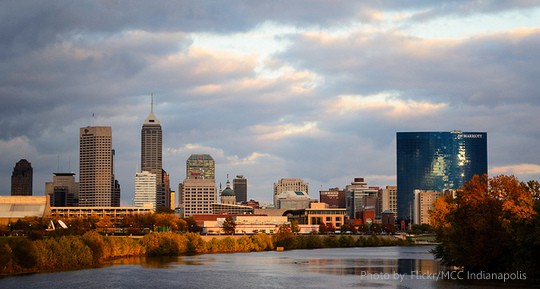 Indianapolis, Indiana
The Midwestern metropolis of Indianapolis continues to impress our family and lure us back year after year. Could it be that we can't get enough of the largest children's museum in the world, The Children's Museum of Indianapolis? Or how about their urban park complete with a canal and world class zoo? Of course, a trip to the Racing Capital of the World wouldn't be complete without visiting the Indianapolis Motor Speedway and National Hall of Fame Museum. For an experience like no other, stay at the Crowne Plaza Indianapolis and spend the night in a converted railcar housed in one of the first America's first Union Stations.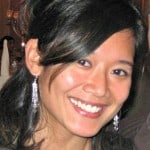 -Cheryl Eugenio, Midwest Destination Guroo
Read more Top Ten Indianapolis and suggestions for a weekend itinerary in Indy.
---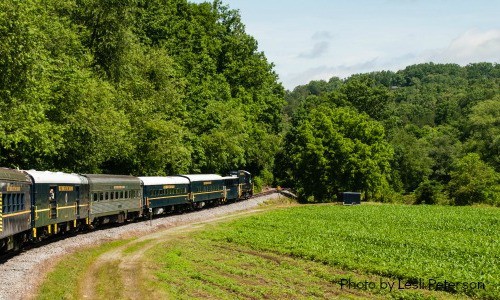 Blue Ridge, Georgia
Blue Ridge may be only 2.2 square miles in size but it holds a plethora of adventure for nature-loving families. Plan for a weekend in the city surrounded by the Blue Ridge Mountains; I recommend a stay in a family-friendly Mountain Top Cabin, with scenic views, a hot tub, and full kitchen. You're close to the southern-most point of the Appalachian Trail, but you can take it easy with the kids at Fall Branch Falls or Toccoa River Swinging Bridge. While exploring the mountain trails, make a stop at The Lily Pad Village for gem mining and mini-golf, and when your belly starts to grumble, find a seat along the water at Toccoa Riverside Restaurant. Ready to explore Blue Ridge's charming downtown? Hop aboard the Blue Ridge Scenic Railway which is waiting to take you to the GA/TN line, by way of spectacular forest and river scenery. My best advice: Don't pull out until you fill up on a latte and grits at L&L Beanery next door. After the ride, head to Mercier Orchards for apples, berries, or other seasonal goodies for dessert back at your cabin.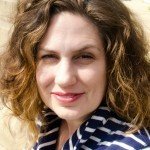 –Lesli Peterson, Southern Destination Guroo
Find more family fun in Blue Ridge.
---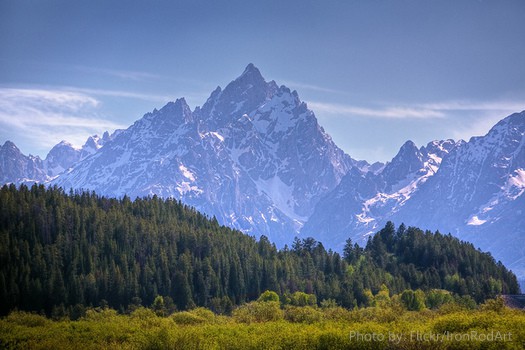 Yellowstone and Grand Teton National Parks, Wyoming
Between Old Faithful's eruptions, world class animal viewing, primo hiking, and pristine views of jagged peaks rising behind Jackson Lake, Yellowstone and Grand Teton National Parks offer families the opportunity to experience nature unparalleled. Just a mere seven miles apart (via the John D. Rockefeller Jr. Memorial Parkway), they make an incredible vacation destination full of wildlife, wild geology, and wild terrain. In Grand Teton National Park, families rave about hiking and boating along Jenny Lake, the hands-on learning at the Craig Thomas/Moose Discovery and Visitor's Center, and the kid-friendly hikes especially in the Laurance S. Rockefeller Preserve. The hearts of kids are captured by Yellowstone's Old Faithful, Grand Canyon, and many kid-friendly hikes to see the bubbling paint pots, shooting geysers, and shimmering pools.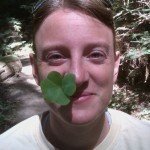 -Heather Erquiaga, Assistant Blog Editor
Check out more amazing places to take the kids in both Yellowstone National Park and Grand Teton National Park.
---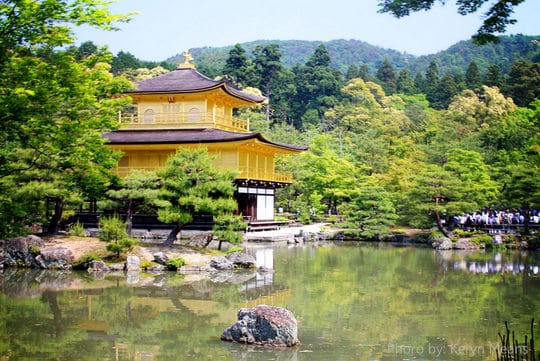 Kyoto, Japan
Serene temples, impeccable gardens, and desserts that look too beautiful to eat are just three of the things you will find in Kyoto. This family-friendly city in Japan is walkable, stroller friendly, and is made to wander at a leisurely pace as you take in the language, smells, and sights that surround you. Rent a machiya, a traditional home in Kyoto, which offers a whole lot more room -and often lower cost- than a hotel just off the main drag through town. Don't miss the Golden Pavilion and Silver Pavilions, or a chance to spot a genuine geisha in the Gion District. Fushimi is just a short train ride out of Kyoto and offers easy hiking through the forest where thousands of gates, a la Memoirs of a Geisha, wind their way through the trees. If you are there during Cherry Blossom season, walk along the Philosophers Path and revel in the cherry blossoms falling all around you. Food should not be last on your list and is an adventure all its own. Find the closest department store and head down to the basement for a sight you will never forget. Row after row of food counters, set up like make up counters, showing off their beautiful sweets and savories. Some look too pretty to eat, but I bet if you try one you won't be sorry, and you will be back for more.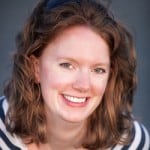 – Keryn Means,
Check out Keryn's guide to Kyoto and Osaka, Japan.
---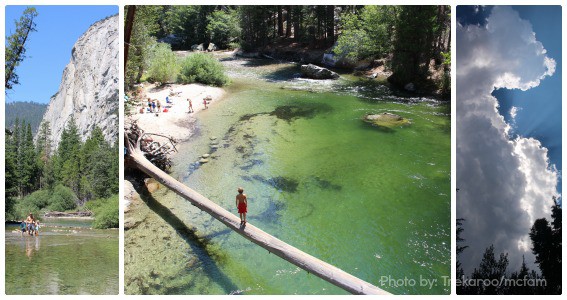 Kings Canyon, California
When you stand next to the Kings River, flowing and tumbling over huge boulders, and gaze up at the towering peaks near you, you might just think you found another Yosemite Valley, minus the one million people that visit it every summer. Kings Canyon is a paradise of green meadows, waterfalls, and swimming holes that keeps our family coming back year after year for our annual camping trip. I lose my breath each drive down the winding canyon road with the steep drop offs and stunning vistas and get excited when we find our favorite camping spot empty (they are all first come-first served). The rest of the week is filled with hiking, exploring, swimming/wading, and s'mores around the campfire. There aren't many services down in the canyon and there is no cell service, but that adds to the beauty. Camp at one of the four campgrounds, or sleep in the Cedar Grove Lodge with the sound of the river lulling you to sleep. Our kids know they will get ice cream each year they jump off of Muir Rock, near Road's End, and it's one of the highlights of the year.
Note: The canyon itself is only open approximately April to late October. The rest of Kings Canyon National Park can be enjoyed in the Grant Grove area with lodging, camping, and Giant Sequoia groves to explore.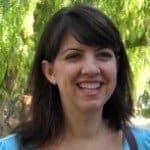 -Michelle McCoy, Lead Guroo
Plan your family's Kings Canyon vacation with Trekaroo's guide to Sequoia & Kings Canyon which includes plenty of tips, reviews, and information to help you on your way.
---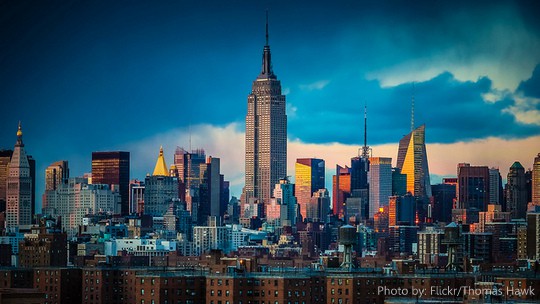 New York City, New York
New York City can seem overwhelming because there is so much to see and do in addition to the slew of iconic tourist attractions. One way to solve that problem is to tailor the City's sights to your child's interests. My teen happens to be a dancer, so we went to some Broadway and ballet, visited famous public dance studios where world-renowned ballerinas took classes, while taking in some of the must-dos like 5th Avenue Shopping, Times Square, and the Statue of Liberty. I even experimented with a docent-led tour of the Metropolitan Museum of Art because I knew my daughter loved beautiful things. It made a potentially overwhelming museum accessible because we had a knowledgeable person who showed us her personal favorites and told great stories. This same tailoring can be done for your avid sports fan, budding historian, artist, politician, culture vulture, fashionista, or foodie. Hotel prices seeming stratospheric in the Big Apple? Try sub-letting an apartment or dorm room in the summer or checking out AirBnB listings to help the wallet.

– Li-Er Hanson, Manager of Business Development
Check out our list of free family-friendly activities in New York City.
---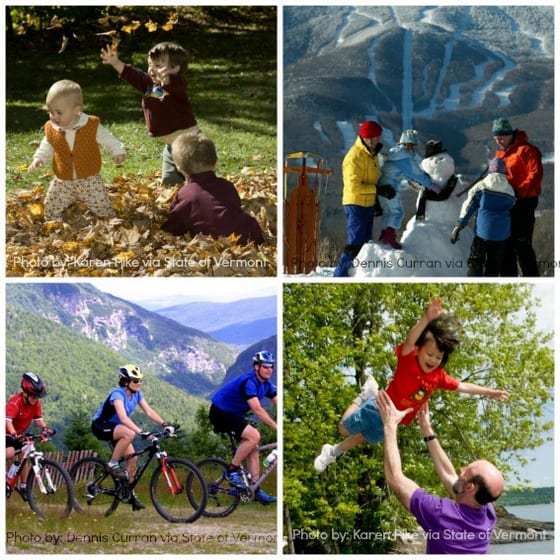 Vermont
Vermont offers the ideal vacation for every season with friendly people, amazing scenery, outdoor escapades, terrific family accommodations and plenty of New England charm. While the state may be small in size, it is large in offering. Whether you choose to visit to more developed areas of Burlington or Brattleboro or find a cozy spot in the Green Mountains to ski, water play, or hike; your family will discover what my family has been enjoying for years. The autumnal colors of Vermont come alive with a drive or hike through the quaint Vermont towns of Newfane or Essex or a farm stay at the ultra-hospitable Liberty Hill Farm in Rochester. Winter brings terrific New England skiing at the luxurious Stowe Mountain Lodge and the super active Smugglers Notch. Not one for snow? Maybe a late spring reawakening at the Basin Harbor Club on the shores of the magnificent Lake Champlain is your style? In the summer make a choice to get active with mountain biking and family time at Mount Snow Family Camp. Take your pick of season and enjoy the fresh air of Vermont this year.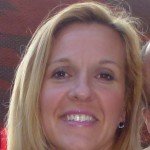 –Michelle Brennan, New England Destination Guroo
Discover family-friendly lodging and activities in Vermont.
---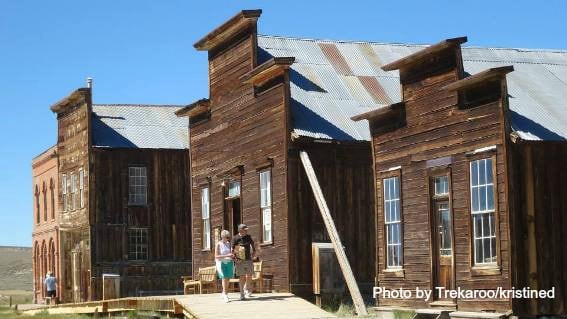 Eastern Sierra Nevada Mountains, California
Rugged beauty, geological wonder, and varied topographies make up the stunning Eastern Sierras. A rough and tumble landscape with a history to match it, adventure is seized by the hearty no matter the time of year. Mammoth Mountain Resort exists today as a four season recreation destination because of a visionary who didn't listen to naysayers. Bodie State Historical Park stands as a nod to those who made their way to the area hoping to strike it rich during the Gold Rush. Opportunities abound for fishing, mountain biking, hiking, skiing, rock climbing, and even soaking in nature's hot tub at any of a number of natural hot springs, such as Travertine. The scenery never ceases to be interesting — whether in the form of Yosemite's Half Dome, the Devils Postpile or the South Tufa Area of Mono Lake. Mother Nature seems to have saved her biggest and boldest creations for this part of California.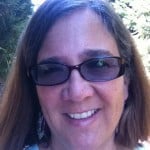 – Kristine Dworkin, Northern California Destination Guroo
Read about Kristine's family-friendly tour of the Eastern Sierras.
---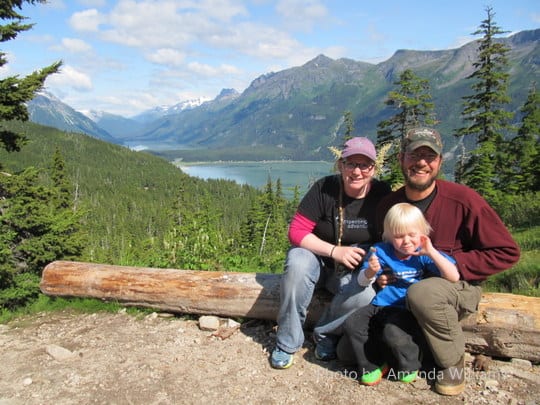 Southeast Alaska
Olfactory is one of the most prominent means of conjuring memories and I hope that the smell of low tide and salty air stirs amazing memories within our son when he thinks back to our Southeast Alaska vacation. The archipelago offers a diverse experience for even the hardest to please in the family – ziplining, endless fishing opportunities, whale watching, glaciers, rainforest forays and mouth-watering seafood–and that's just (pardon the pun) the tip of the iceberg! Alaska is generalized as "a trip of a lifetime" and the Inside Passage is a region that the family will still be chattering about years later. See the shore like a local by skipping the cruise and reserving your spot on the Alaska Marine Highway, the state ferry system, saving money and banking memories along the way.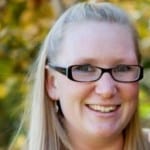 -Amanda Williams, Midwest Destination Guroo
Discover the top 10 things for families to do in Juneau.
---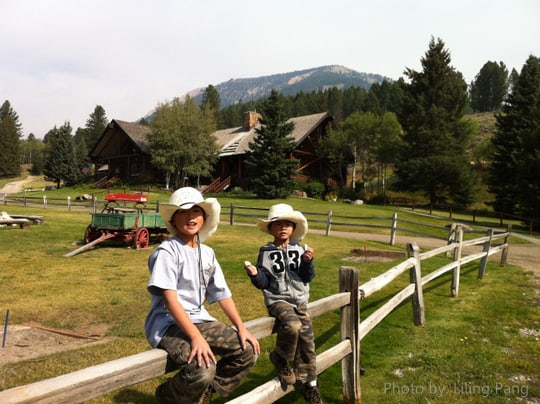 Big Sky, Montana
Big Sky, Montana isn't just a destination for the rich and famous looking to escape the cameras and crowds for some pristine natural beauty. In the winter, Big Sky Resort and Moonlight Basin welcome families to their wide tree-lined trails, oodles of powder, and crowd-free lift lines. As far as skiing and snowboarding goes, this is as good as it gets. Lone Mountain Ranch offers some of the most beautiful and accessible nordic skiing trails that everyone in the family can enjoy, including baby being pulled in her very own chariot. As summer blooms, Big Sky's pristine rivers become a fly fisherman's dream. Meanwhile, families love rafting the white waters of the Gallatin and Yellowstone Rivers. Montana's postcard perfect scenery is best savored on horseback. Weather you choose to just stay a few days at 320 Ranch or get the full luxury dude ranch experience at Lone Mountain Ranch, you can't leave without at least one trail ride. Big Sky is just 45 minutes away from America's crown jewel – Yellowstone National Park. Winter or summer, tour shuttles pick up right in Big Sky.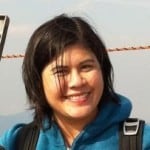 -Liling Pang, Trekaroo CEO
Read more about summer and winter in Big Sky.
---
TOP TREK OVERALL FOR 2015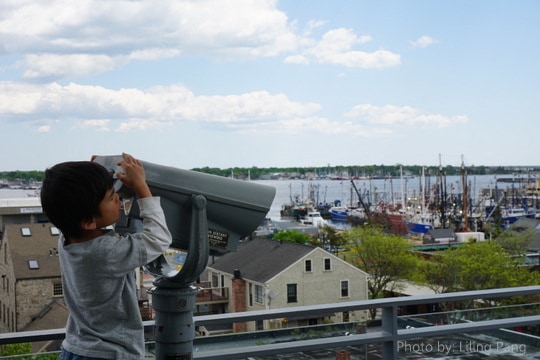 Cape Cod, Massachusetts
American history and poetic beauty meet in Cape Cod. Cape Cod National Seashore is the first seashore be protected as a National Park, and families come every year to soak in the scenery and serenity of this beautiful sandy coastline. Educational fun abounds whether on a whale watching cruise, enjoying hands-on nature in the wetlands at the Welfleet Bay Wildlife Sanctuary, or watching scientists and fascinating machines hard at work on the Woods Hole Oceanographic Institute dock tour. Avoid summer traffic jams by exploring Cape Cod's quaint towns, known for their charming beach cottages known for their distinctive architectural style, by bicycling along the family-friendly Cape Cod Canal Bikeway. Make time to stop in at the one of the many seafood shacks and restaurants to enjoy some fresh lobster and a creamy bowl of New England Clam Chowder. The best time of year to visit Cape Cod is between April and October, though locals recommend September and October when the weather is still perfect but the crowds gone.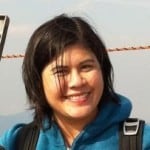 ––Liling Pang, Trekaroo CEO
Check out kid-friendly golf on Cape Cod.
View Where you should travel in 2015 with your family in a full screen map
Don't miss our Top Trek 2015: Lodging – Where your family should stay in 2015