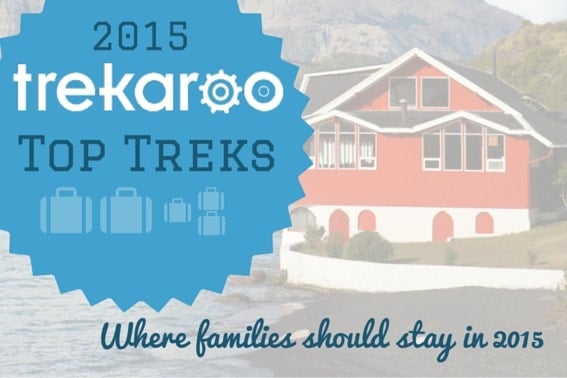 Trekaroo knows what goes into top family-friendly lodging. We live it, we breath it, and yes, we are even a bit obsessed with it. Why? Because families have precious few vacation days to spend together and we want those vacation days to be the most memorable and joyful times of their lives. Whether camping in an evergreen forest, lounging on the beach of an all-inclusive resort, or reconnecting as a family during a well-spent week at a dude ranch, you deserve the best and we work hard to bring it to you. This year's round of "must-stay's" are as diverse as each of our travel styles but shine bright above the dozens upon dozens of places we visit each year. Without further ado, here is where we think your family should be staying in 2015.
Wonder what our Top Trek Destinations & Experiences are? Check out Top Treks Destinations – Where Your Family Should Travel in 2015
Top Treks: Best Family Vacations 2015- Where You Should Stay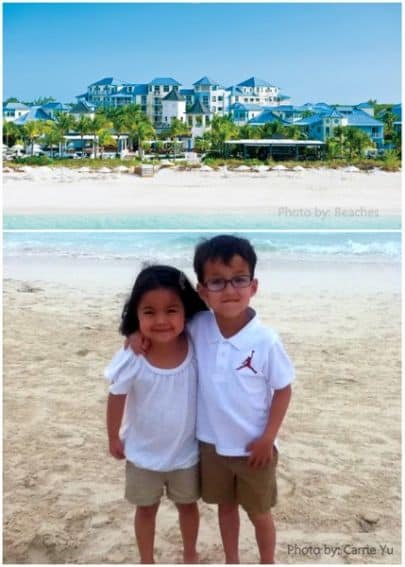 Beaches Resort at Turks and Caicos
Turks and Caicos
Beaches Resort at Turks and Caicos is a great Caribbean escape for those looking for family-friendly fun in a luxury setting. If it's beach time that you want, a private beach awaits you with plenty of lounge chairs to relax on while admiring the gorgeous blue water. If it is pool fun your family craves, there are multiple pools throughout the resort, including one with a kids' swim up bar! There's also a waterpark, spa, 19 restaurants with varied cuisine, beautiful guest rooms, an Xbox lounge, and a free kids club featuring Sesame Street characters! Families return to this resort year after year. After one visit, you will be hooked too!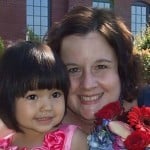 -Carrie Yu, Pacific Northwest Destination Guroo
Read Carrie's blog post about her family's Beaches Turks and Caicos stay.
---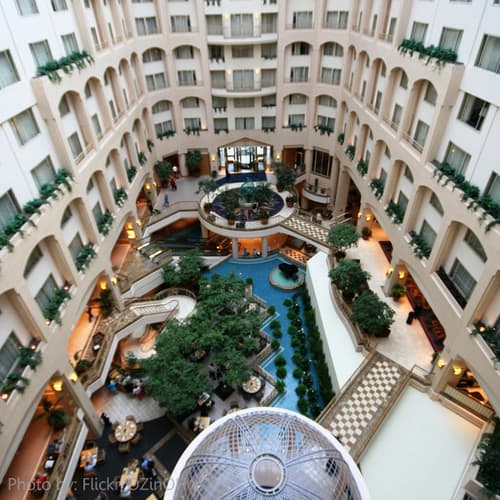 Grand Hyatt Washington
Washington, D.C.
The Grand Hyatt Washington was voted one of the top hotels in DC by Trekaroo parents, and it's easy to see why. Located only four blocks from the Mall and Smithsonian museums, and only three blocks from the White House, the Grand Hyatt does indeed have a grand location. And if you want to go further afield, you'll find a Metro station right downstairs from the lobby; no need to even walk outside! The Grand Hyatt boasts several restaurants on site, but to kick your stay up one more notch, upgrade to Club Hyatt level and enjoy breakfast, lunch, snack, appetizer, and dessert spreads throughout the day. We found Club Hyatt to be a godsend for bottled water and meals when we needed a break from sightseeing.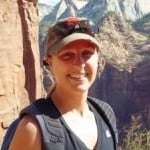 -Amy Whitley, Editorial and Sponsorship Manager
Read Amy's full review of Grand Hyatt Washington.
Check out the Top 10 Things for Families to do in Washington DC.
---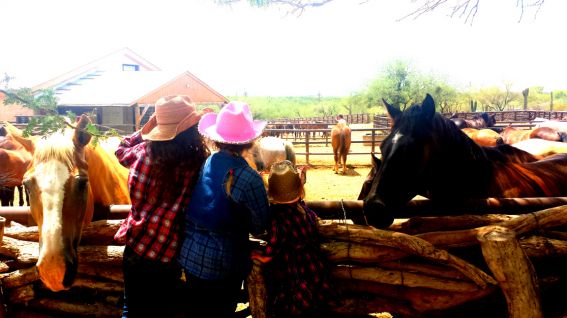 Tanque Verde Ranch
Tucson, Arizona
If the beauty, grandeur, and simplicity of the Old West have ever struck a chord with you, you must consider a family vacation at Tanque Verde Ranch, located just outside the city of Tucson, Arizona. The daily trail rides and riding lessons, coupled with a stellar kid's club that gets riders in the saddle from as young as age 4, provide the perfect opportunity for riders of all skill levels, even those with no experience. Additional on-site activities include swimming, hiking, exploring the nature center, peddling the mountain bike trails, fishing, and pampering at the ranch's full service spa. The all-inclusive gourmet meals, stunning grounds, and luxury accommodations round out this unbeatable cowboy ranch adventure. Bonus: the ranch is open year-round and offers flexible stay options allowing for everything from a quick overnight getaway to an all-inclusive week-long vacation.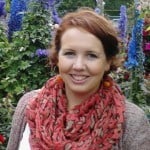 -Katie Bodell, Blog Editor
Read Katie's blog post on Tanque Verde Ranch.
---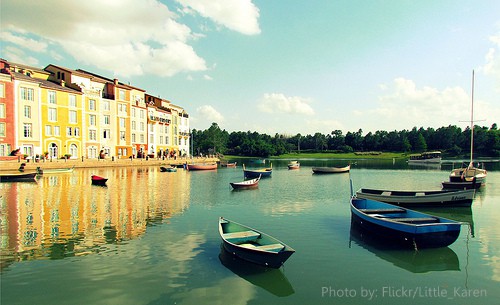 Universal's Loews Portofino Bay Hotel
Orlando, Florida
You don't have to pull your passport to experience the look and feel of a fine, Italian hotel. Loews Portofino Bay Hotel is located on-site at Universal Orlando Resort, giving special perks to visiting families such as early admission to Wizarding World of Harry Potter and free Unlimited Express passes allow your family to head to the front of the line on many of the popular rides. Kids will love the water taxi boat ride to Universal's CityWalk or you can take a quiet, leisurely stroll to and from the parks along the water via a shady path. Back at the hotel, kids will especially love the large, outdoor pool area complete with Roman Aqueduct water slide, sandy beach, and fenced in kiddie pool. The attentive and gracious staff are just icing on the cake!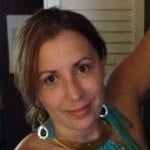 –Karyn Locke, Social Media Manager & Mid America Guroo
Check out Karyn's guide on exploring Universal Orlando Resort with kids.
---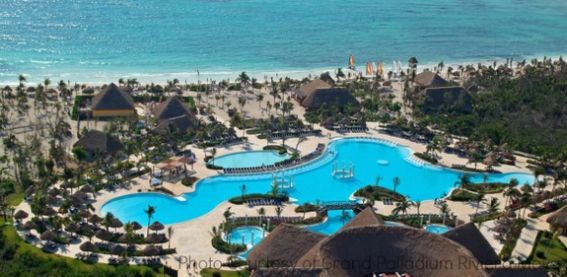 Grand Palladium Riviera Resort & Spa
Riviera Maya, Mexico
Nothing says 'vacation' better than a hotel that's got service, staff, amenities, dining, and atmosphere down pat. Not to mention fun! When you and your family visit the Grand Palladium, a lovely all-inclusive resort in gorgeous Rivera Maya, Mexico, you'll leave your cares at the door. Put on your bathing suit and splash in one of the eight freshwater pools (including one with a waterpark), the saltwater pool by the ocean, or relax on their 2,400-foot stretch of private, white sand beach. Other activities include mini golf, tennis, basketball, volleyball, and water sports that offer your crowd a little fun and adventure. The resort also boasts one of the best kids' programs of any resort I have seen. Be sure to check out RAGGS and friends when you visit! If you can tear yourselves away from the resort, be sure to take daytrips to nearby Xcaret, Xel-Ha and Tulum.
Sharon Rigney, New Jersey and Pennsylvania Destination Guroo
Read Sharon's blog post on Palladium Riviera Maya.
Here are more ideas on how to enjoy Riviera Maya with kids.
---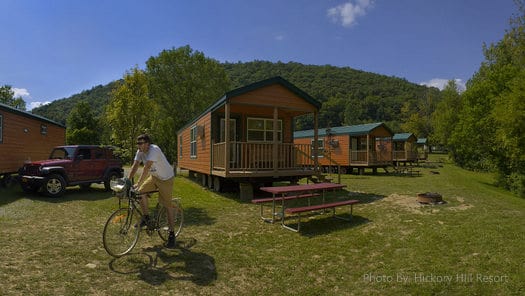 Hickory Hill Camping Resort
Bath, New York
Hickory Hill Camping Resort's full service camp sites, as well as cottage and cabin rentals, offer a variety of choices for all types of camping in a beautiful, family-friendly setting. Multiple playgrounds and pools, laser tag, miniature golf, a game room, plus many organized activities offer a variety of entertainment options. Parents may enjoy escaping to the on-site Finger Lakes Wellness Spa for a little relaxation. The resort's location in the picturesque Finger Lakes Region also means there is plenty of family fun within a short drive. Try your hand at glass making at Corning Museum of Glass, hike the gorge trail at Watkins Glen State Park, or explore Keuka Lake.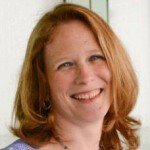 –Beth Keklak, New Jersey and Pennsylvania Guroo
Read Beth's full review of Hickory Hill Camp Resort.
Read all about the family fun offered in the Finger Lakes Region.
---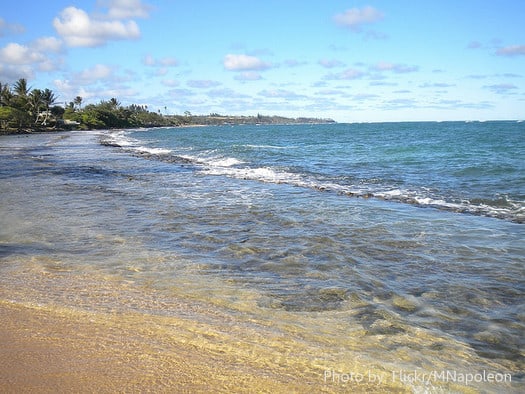 Outrigger Waipouli Beach Resort
Kapaa, Kauai
Located on the east side of Kauai, the Outrigger Waipouli Beach Resort is an easy place to call home while exploring the Garden Isle. The condo suites with a full kitchen make it easy to save a little cash on dining, while the Oasis restaurant on-site will keep mom and dad smiling through Happy Hour and well into an oceanfront farm-to-table meal with the kids. The pool will make your children's jaws drop, and you might even feel like a kid again as you soar down the waterslides or simply float along the lazy river into waterfalls. Our favorite part of the pool is the baby beach. This zero entry pool with a sand bottom was an easy place to introduce our baby to the beach without worry about big waves knocking him over. This property is ocean front, but depending on the time of year you visit, it may be a little rough to jump into for little ones.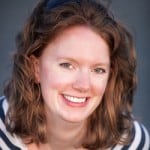 – Keryn Means, Sponsorship & Sales
Read Keryn's post about Outrigger Waipouli Beach Resort.
---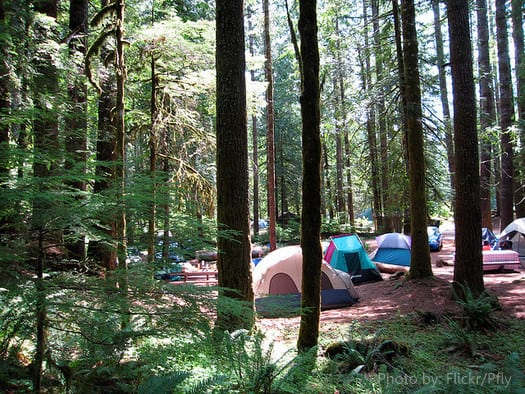 Staircase Campground
Olympic National Park, Washington
Looking to drink in a dose of nature and to completely unplug? Head out with your tent to Staircase Campground in the extremely remote southeast corner of the already remote Olympic National Park. Your journey to the campground includes a drive along the picturesque banks of Lake Cushman and continues on seven miles of gravel before you arrive at Staircase, which is situated on the North Fork of the Skokomish River amidst a beautiful old growth Douglas Fir forest. True to National Park policy, fallen tree trunks are minimally cleared and these giant logs lay scattered about as inviting natural play structures for children 4 to 94. In the absence of any WiFi or cell phone signal for miles around, it did not take long for my teen and tweens to start skipping stones in the beautiful rock river bed and attempting to cross it via a fallen tree trunk. For those wanting a little more adventure, a diving rock into Lake Cushman and plenty of hikes of all challenge levels are available within five minutes of the campground. After a day of wilderness pleasures, relax in a hammock under the dense tree canopy by your campfire, while looking out over the landscape from your riverside campsite.

– Li-Er Hanson
Read Li-Er's full review of Staircase Campground.
Read all about exploring Olympic National Park with Kids.
---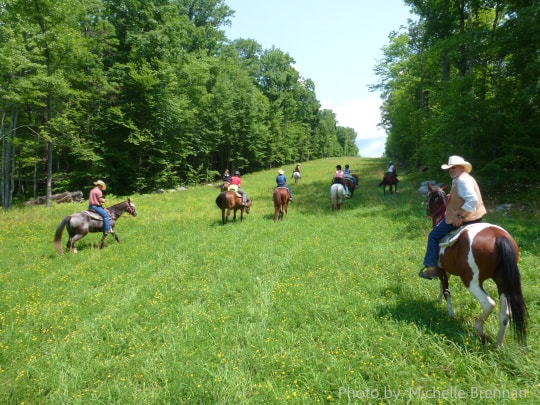 Malibu Dude Ranch
Milford, Pennsylvania
Who knew that we could have an amazing dude ranch vacation without having to travel out west? Malibu Dude Ranch in the idyllic Pocono Mountains of Pennsylvania provided our family with a memorable horseback riding vacation. In between horseback rides we fished, hiked, boated, swam, and took part in ranch activities like hay rides and rodeos. We never had to worry about meal time or planning activities, the ranch had all of that taken care of! That week we fell in love with horseback riding and gained two cowgirls to boot!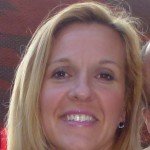 –Michelle Brennan, New England Destination Guroo
Read Michelle's blog post about the Malibu Dude Ranch.
---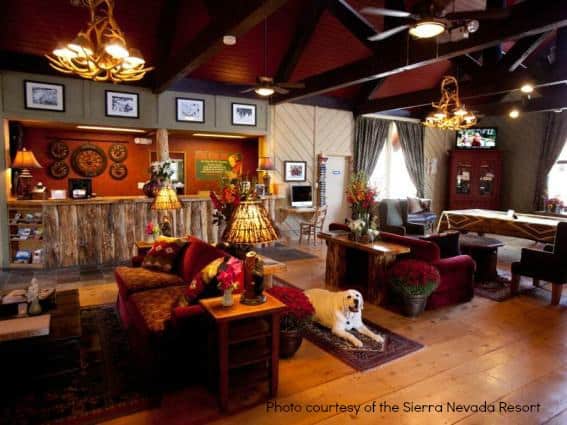 Sierra Nevada Resort
Mammoth Lakes, California
An impressive list of family-friendly amenities awaits those checking into the Sierra Nevada Resort. Cozy rooms with kitchenettes are ideal for enjoying breakfast as a family before heading out for an active day in Mammoth. Kids can challenge their parents to a few rounds of complimentary mini golf or show them up during an assortment of lawn games. There's also a playground on the premises along with a pool and hot tub for all to relax in. And with three restaurants on resort property as well as a Cub Club, where kids can enjoy supervised games, tournaments, and movies, mom and dad can even squeeze a date night into on this vacation!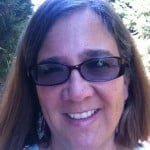 -Kristine Dworkin, Northern California Destination Guroo
Read Kristine's full review of Sierra Nevada Resort.
---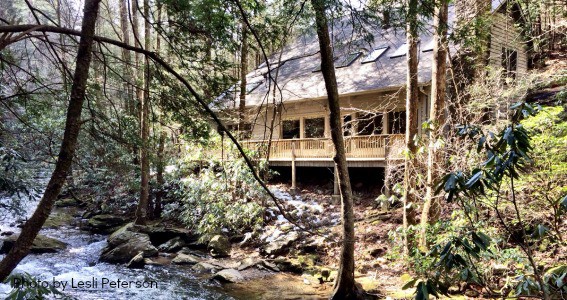 Cottages at Smithgall Woods State Park
Helen, Georgia
Imagine opening your back door to a porch overlooking a creek. Not just any creek, but one lined with massive boulders covered in velvety moss, graced by gnarly and twisted rhododendrons, and filled with healthy trout. How does one ever convince the kids to come inside at dark? With a roaring fire in the fireplace, of course. The Cottages at Smithgall Woods State Park won the heart of my family. A fairy-tale forest, easy one-mile hike to Dukes Creek Falls, fireplace, pine accents, full-size kitchen, and creekside location make the Cottages a great escape for any family visiting North Georgia.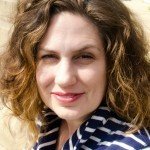 -Lesli Peterson, Southern Destination Guroo
Read Lesli's full review of Cottages at Smithgall Woods State Park.
---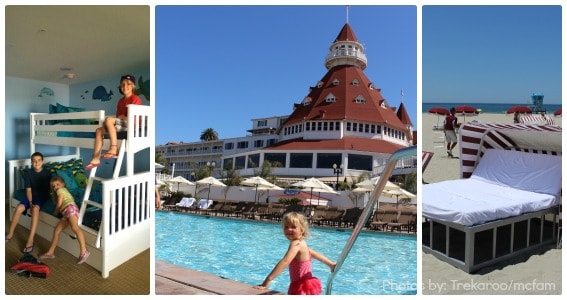 Hotel del Coronado
San Diego, California
Seaside luxury, history, and family fun are all rolled in to one fantastic resort that you can't miss on Coronado Island in San Diego. The Hotel del Coronado, with its distinctive red peaked roof, is like a siren call to all who cross the beautiful Coronado Bay Bridge. Kids will love playing in the soft sand of Coronado's award-winning beach, known for its gentle waves and breathtaking sunset views. Rent a red striped cabana with a day bed during the summer, or ice skate on the hotel's beachfront rink during the winter, taking in the magical views no matter the season. The new family suites in the Ocean Towers buildings are delightful with bunk beds, board games, books, Xbox, and plenty of space to spread out. You can even bring Fido! Guests have been flocking to this resort since 1889 and it's no wonder why families still love it today.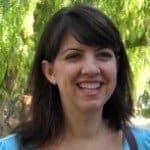 -Michelle McCoy, Southern California Destination Guroo
Read Michelle's full review of Hotel del Coronado.
Discover the top 10 things for families to do in San Diego.
---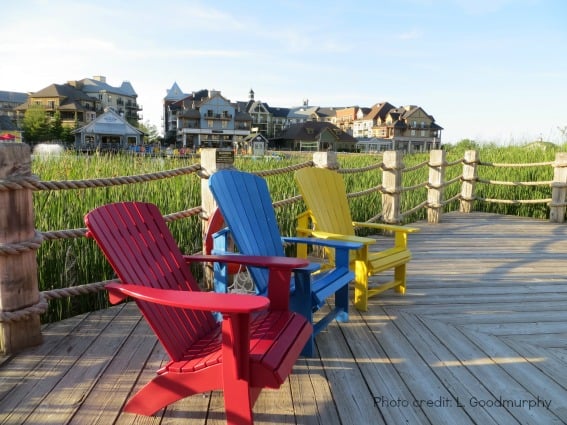 Blue Mountain Resort
Collingwood, Ontario, Canada
Blue Mountain Resort, a mere 90 minute drive north of Toronto, was founded as a ski resort in the 1940s but has evolved into a four season destination. The resort has a fabulous location between the Niagara Escarpment and the shores of Lake Huron's Georgian Bay, offering a variety of styles of family-friendly accommodations, including hotel rooms and suites, as well as condominiums. Blue Mountain Village, alongside Mill Pond, is a pedestrian zone where visitors can shop, dine, take part in numerous recreational activities, and attend the many popular weekend festivals. The resort is ideal for outdoor enthusiasts of all ages with what seems like an endless slate of activities available on and off site. Skiing and snowboarding may dominate the agenda in the winter, but there are many off-slope activities including snowshoe hikes, skating on Mill Pond, and scavenger hunts. Summer highlights include the Plunge! Aquatic Centre, high and low ropes courses, Ridge Runner Mountain Coaster, a putting course, mountain biking, golf, ziplining, Segway tours, and an open air gondola that provides a breathtaking view of the resort.

– Lisa Goodmurphy, Eastern Canada Destination Guroo
Read Lisa's full review of Blue Mountain Resort.
---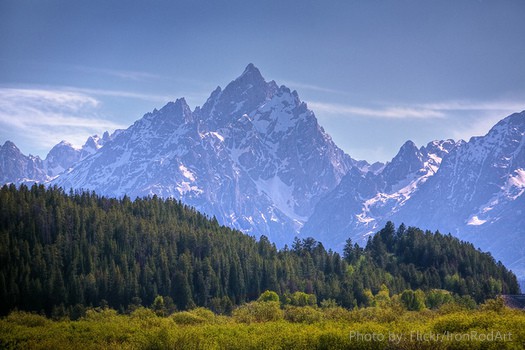 Teton Mountain Lodge & Spa
Teton Village, Wyoming
Just minutes from the south entrance of Grand Teton National Park and steps from the gondola at Jackson Hole Mountain Resort, Teton Mountain Lodge & Spa is a haven for families. With a variety of room sizes, including suites with full kitchens (and storage enough for ski equipment or hiking gear), families can spread out, relax, and feel at home after a day of outdoor fun in Teton Village and Jackson Hole. The lodge boasts both an indoor and outdoor pool that the kids will love as well as a rooftop spa for parents. Enjoy a game, read a book, or tell stories by one of the two huge fireplaces in the cozy lobby.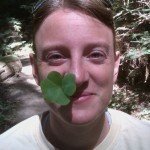 -Heather Erquiaga, Assistant Blog Editor
Read Heather's full review of Teton Mountain Lodge & Spa
---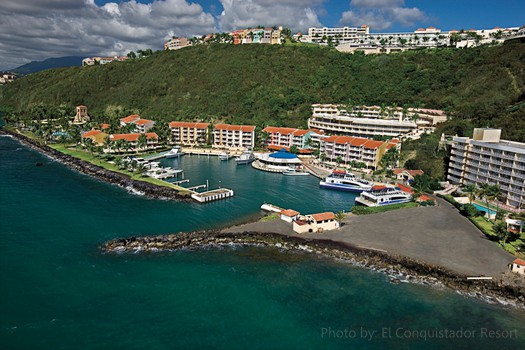 El Conquistador Resort
Fajardo, Puerto Rico
My daughter and I found paradise this year at the El Conquistador Resort and we haven't stopped talking about it since! Spend a day on their private island, Palmino Island, or choose to kayak, snorkel, paddle board, hike up mountains, or lounge on the luxurious sandy beaches. Play the day away with the kids at the Conqi Waterpark or relax at the resort's signature Waldorf Astoria spa together. Be sure to plan a day trip to the visit the rainforest at El Yunque National Forest and take a once-in-a-lifetime trip to the see the Bioluminescent Bay glow at night.
-Marisa Langford, Florida Destination Guroo
Read all about the fun to be had in Puerto Rico with kids.
---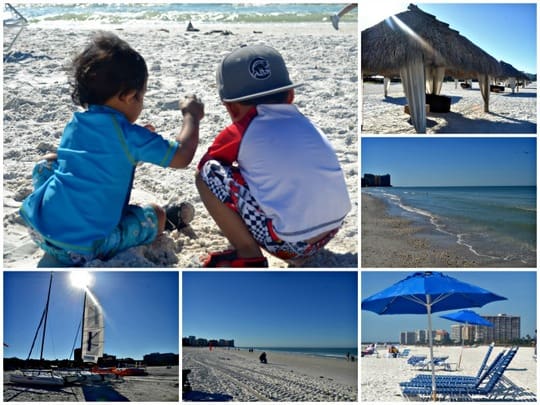 Marco Island Marriott Beach Resort
Marco Island, Florida
We found our family's slice of paradise at the Marco Island Marriott Beach Resort located along Florida's Gulf Coast. With fun activities such as dolphin boat tours,"Sailboat and Shelling" excursions, and parasailing, parents won't ever have to listen to the words "I'm bored" being whined. After spending the day basking in the sun on the white sandy beaches, playing in the crystal clear waters, and enjoying the pools, be sure to sit back and enjoy a fire breather show set against one of the most beautiful sunsets you'll ever see.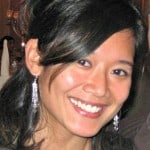 -Cheryl Eugenio, Midwest Destination Guroo
Read Cheryl's full review of Marco Island Marriott Beach Resort.
---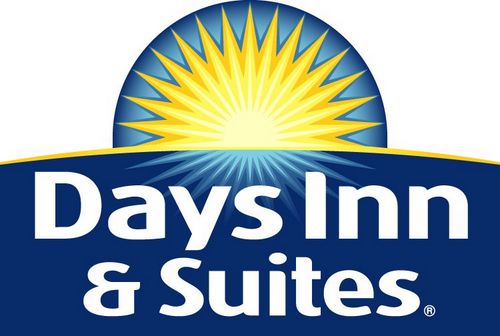 ​​
Days Inn Canada
Remember traveling as a kid with your family and staying at Days Inn hotels? I sure do! I remember it being a fine place to lay your head at night but I don't have any memories of an outstanding play or pool area or really anything outside of a "regular" hotel experience. Fast-forward a decade or two and Days Inn (at least in Canada) has really stepped up to the plate with kids' Super Hero Suites, waterslides, game areas, and general fun-for-all when it comes to family getaways. While you might be tempted to look into the posh, pricey resorts when planning your vacation, do not overlook this reinvented gem! Our family experienced a few different properties in Saskatchewan and we'll definitely be planning more action-packed stays with the family chain.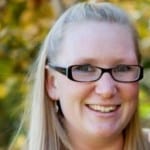 –Amanda Williams, Midwest Destination Guroo
---

Hyatt Regency Scottsdale Resort & Spa at Gainey Ranch
Scottsdale, Arizona
The #1 feature by which my kids judge the potential awesomeness of any hotel or resort is by the pool. By that criteria alone the Hyatt Regency at Gainey Ranch is a clear winner! Their 2.5 acres of water fun includes multiple pools, hot tubs, fountains, waterfalls, a water slide, and a sandy beach which allowed us to cool off under the hot Arizona sun by roaming from place to cooling place throughout the day. At night, we were treated to a serene gondola ride along the canal behind the Resort after enjoying a delicious Southwestern-inspired dinner at SWB. The property at the Hyatt is beautifully landscaped and includes a number of family-friendly features including a playground, Camp Hyatt kids' programs, and perfectly-timed snacks in the Regency Club.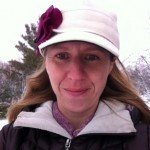 -Cindi Brothers, Colorado Destination Guroo
Read Cindi's full review of Hyatt Regency Scottsdale Resort & Soa at Gainey Ranch.
---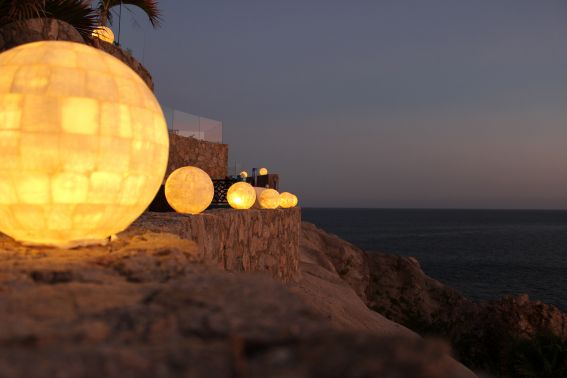 Hacienda Encantada Los Cabos Resort
Cabo San Lucas, Baja California Sur, Mexico
Hacienda Encantada has everything a vacationing family could want or need at a price tag they can afford. Every room is a suite with a full kitchen, living room, multiple bathrooms, large sprawling lanais, and multiple beds. Alternative lodging options include private residences which house multiple families and come equipped with their very own adult and kid's pool! Imagine a sprawling lawn with an outdoor living room, located right on the beach, with outdoor kitchen and multiple pools for as low as $1000 a night! Now imagine splitting that with two other families and you've got yourself a Robin Leech style vacation at $333 a night! These mini-mansions come with a full stainless steel kitchen, multiple bedrooms with luxury bathrooms, laundry room, and some even have spiral staircases leading up to the second floor! It's not all-inclusive resort, but the option can be purchased for adults and their kids will eat free. This amenity comes with the added perk of free dining at a few of the restaurants at the Marina Golden Zone, AKA, downtown Cabo's shopping district.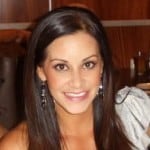 -Tina Buell, Marketing and Social Media Manager
---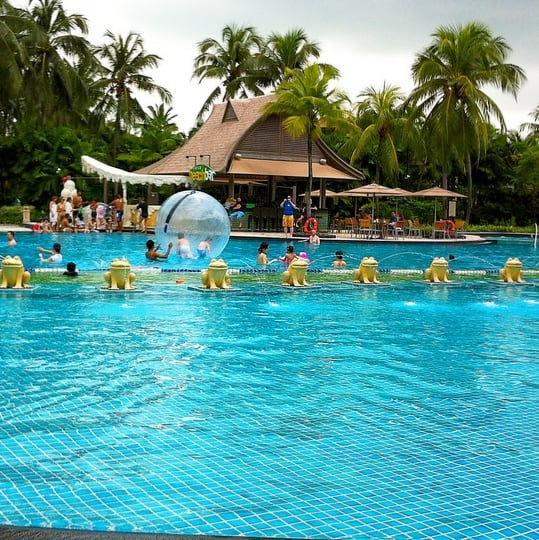 Shangri-La's Rasa Sentosa Resort & Spa
Singapore
Shangri-La's Rasa Sentosa Resort & Spa provides everything a family looks for in a 5 star family-friendly resort: luxurious accommodation, a fabulous pool set in a tropical garden complete with waterslides and spray pad, an excellent kids club that kids can't bear to leave, and easy access to Singapore's varied kid-friendly attractions. Located on the island of Sentosa just off the southern tip of Singapore, the island is home to Universal Studios and other family-friendly amusements. Being just 10 minutes by MRT (subway) from the city center, it's a quick escape that requires no travel time, but leaves you feeling like you're no longer enveloped by the hustle and bustle of city life. For visiting families, the public transportation to and from your oasis in the big city could not be easier.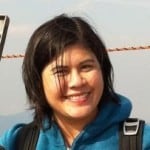 -Liling Pang, Trekaroo CEO
---
Lost Valley Ranch
Sedalia, Colorado
If you ask my kids, who have the luxury of traveling all over God's creation with their mother the travel writer, which vacation was their most favorite of all time, they will both answer without hesitation, Lost Valley Ranch. It has been two years since Lost Valley stole their hearts yet they still continue to beg and plead for a return stay to a place that allows kids to really be kids. Lost Valley Ranch is the love child of a 4-star resort and a Rocky Mountain family camp with plenty of good old-fashioned horseback riding mixed in. This is the kind of place where you make instant friends over a hearty meal with families just as happy as you are to be unplugging and spending quality time in the mountains. The staff feels like family, graciously serving meals, entertaining the kids with endless activities, putting on skits and shows, and treating every guest with the sort of warmth and respect that is reminiscent of a bygone era. A week at Lost Valley is the vacation of a lifetime that your entire family will agree is worthy of repeating.
-Sharlene Earnshaw, Editor-in-Chief
Read all about Sharlene's family's experience at Lost Valley Ranch.
---
TREKAROO'S TOP LODGING PICK FOR 2015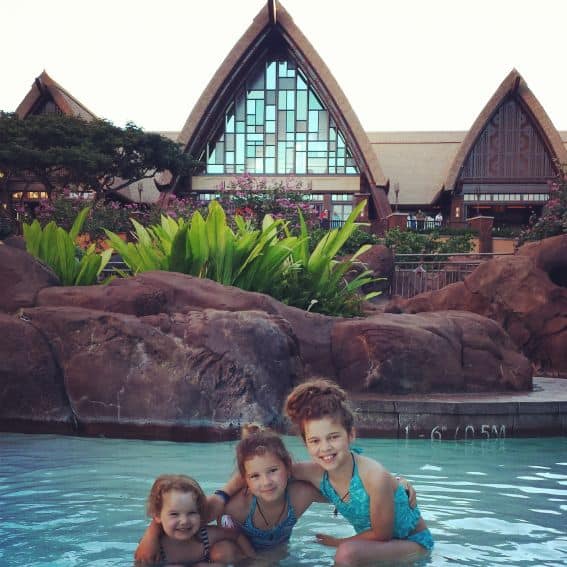 Aulani, A Disney Resort & Spa
Ko Olina, Oahu, Hawaii
Craving a little bit of Aloha? Aulani combines authentic Hawaiian arts and culture with the quality, family-friendly experience that we have come to expect from Disney. Little touches such as a taro patch near the front entrance, room drapes designed after traditional Hawaiian kapa cloth, and little menehune statues hidden at child's eye level all over the resort, along with authentic cultural enrichment activities help families experience a bit more Hawaii than they would find at the typical hotel in Waikiki. Far more than typical is the resort's expansive pool complex which features a water play structure, slides, lazy river, and a snorkeling pool filled with tropical fish. Family memories made at the Aulani seem to be sprinkled with pixie dust and ease. From an elegant oceanfront meal with your spouse while the kids are having a blast in the complimentary kids club to the smiles of your children as they take in the Starlit Hui unfolding on stage before them, the memories made at Aulani are those your family will be remembering fondly for many years to come.
-Sharlene Earnshaw, Editor-in-Chief
Read more about what families can expect while staying at Aulani.
Don't miss our Top Trek Destinations and Experiences for 2015