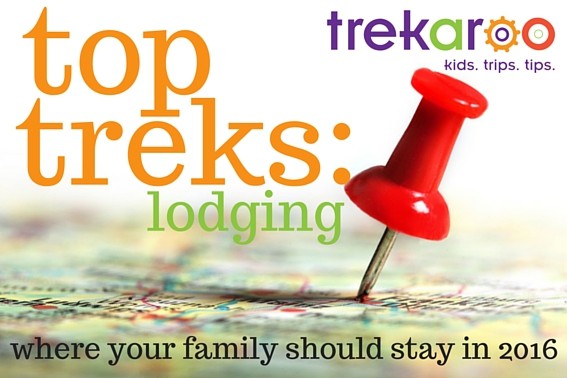 It has often been said that life is about the journey not the destination, but we at Trekaroo know that a great destination certainly helps boost those memories on to the highlight reel of life. Sometimes lodging serves as nothing more than a place to lay your head at night while other times, it becomes the destination you plan your entire vacation around. Every year, Trekaroo team members share their top lodging picks; destination-worthy campgrounds, farms, resorts, and yes, even boats, to serve as your 2016 vacation inspiration. The list is as diverse as our team but one common thread weaves it all together- all are ideal for travel with kids. So read on, be inspired, travel, and then share your experiences with your Trekaroo community so that your words can be the inspiration for the next family.
Be sure to also check out our Top Treks 2016, where we share destinations in the United States and around the world we think families should be traveling in 2016.
Photo by: Omni Resorts
Omni Bedford Springs Resort
Bedford, Pennsylvania
Omni Bedford Springs Resort sits in the picturesque town of Bedford, Pennsylvania. The resort, built in the early Nineteenth Century, has been a favorite respite for U.S. Presidents -12 have actually stayed on property- and has mineral-rich, natural springs that can be accessed by hiking and walking. With both an indoor and an outdoor pool, three restaurants, Segway tours, a spa, and an 18-hole golf course, this resort is a great spot for families to take a leisurely vacation and learn a little United States lore. During your visit, feel free to mosey around the 2,200 acres, roast s'mores in the fire pit, or even swing in the homemade tree swing near the front lobby. Many guest rooms have old-fashioned screened doors that have access to communal porches complete with rocking chairs and gorgeous views of the mountains.
Check out the best deals at the Omni Bedford Springs Resort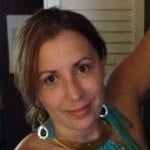 –Karyn Locke, Social Media Manager & Mid America Guroo
---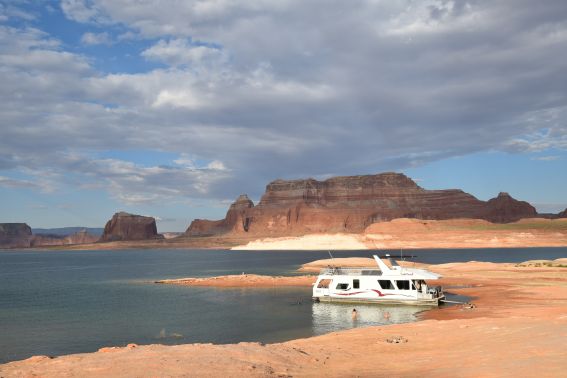 Photo by: Sharlene Earnshaw
Houseboat on Lake Powell
Page, Arizona
Grab the kids, the grandparents, aunts, uncles, and cousins and have a family reunion unlike any other on board a houseboat at Lake Powell. Lake Powell's scenery is Zion meets Grand Canyon, and its sunrises are only rivaled by its sunsets. The lake stretches nearly 100 miles in length with dozens of secluded coves dotting the shoreline, making it easy for your group to have its own slice of paradise on this giant water playground. Spend your days tubing on the lake, waterskiing, hiking to Rainbow Bridge, watching your kids fly down the houseboat's water-slide, or simply floating in the water with a cocktail in hand. In the evening, gather your family to bond around a bonfire and marvel at a night sky filled with stars. Houseboats from Lake Powell Resorts & Marinas offer all the creature comforts a "glamper"could need – a fully loaded kitchen, beds, a DVD player, plumbing, and even air conditioning. The experience is reminiscent of RV camping, but so much more fun! Word of warning: houseboating is addicting. You will find yourself planning next year's trip before this year is even complete.
Stay at these Family Friendly Hotels in Page, Arizona
–Sharlene Earnshaw, Trekaroo Editor in Chief
---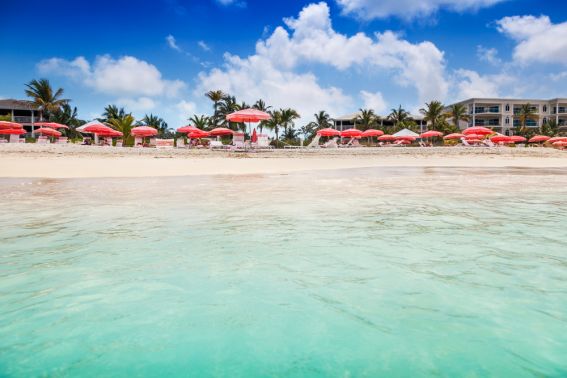 Photo by: Shutterstock/Jo Ann Snover
Ocean Club Resorts
Providenciales, Turks and Caicos
Head to the island of Providenciales, Turks and Caicos for a relaxing stay at Ocean Club Resorts on Grace Bay Beach. Choose from two beachfront, family-friendly properties, located one mile apart- Ocean Club East and Ocean Club West. Both offer furnished 1-, 2-, and 3-bedroom condominiums with full kitchens and dining rooms, as well as a washer and dryer. Ocean Club East is best known for its swanky restaurant, Opus, and neighbors an 18-hole championship course, Provo Golf Club. Ocean Club West is near the island's grocery store and tourist shops. No matter which location you choose, guests are welcome to use either property's amenities; free shuttle rides are offered day and night. Enjoy oceanfront pools with BBQ pits, suites with sunrooms, and a variety seaside dining options. Family-friendly amenities include a long stretch of soft white sand, an ocean of Caribbean turquoise goodness, and a comprehensive list of complimentary items including internet, bike rental, baby monitors, cribs, Pack 'n Plays, high chairs, strollers, board games, reading libraries, and sand toys.
Look for the best prices at the Ocean Club Resorts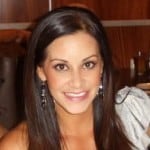 -Tina Buell, Marketing and Social Media Manager
---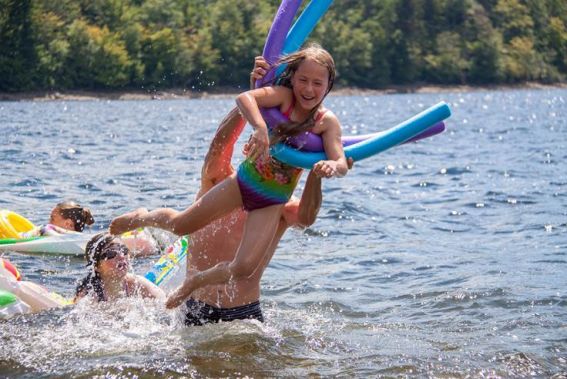 Photo by: Family Camp at Mount Snow
Mount Snow Family Camp
West Dover, Vermont
If the idea of spending some unplugged time with your family in the Green Mountains of Vermont sounds like your version of vacation fun, consider a trip to Family Camp at Mount Snow. This all-inclusive camp makes life easy by planning out all the day's events and meals for you. Kids spend the morning with the spunky camp counselors while parents can choose to go on a hike alone. After lunch families rejoin and everyone heads out on an excursion together such as tubing or rope climbing. While the word camp might conjure up images of tents and sleeping bags, the accommodations here are 2-bedroom furnished condos with kitchens and baths. All meals are included and prepared by the ski resort chef. The activities list includes yoga, mountain biking, golf, swimming, and family-friendly volleyball matches. Kids and parents make fast friends much like sleep away camp, but with the entire family!
Find the best price for West Dover, Vermont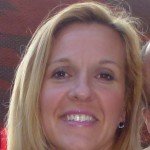 –Michelle Brennan, New England Destination Guroo
Read Michelle's blog post about her family's experience at Mount Snow Family Camp.
---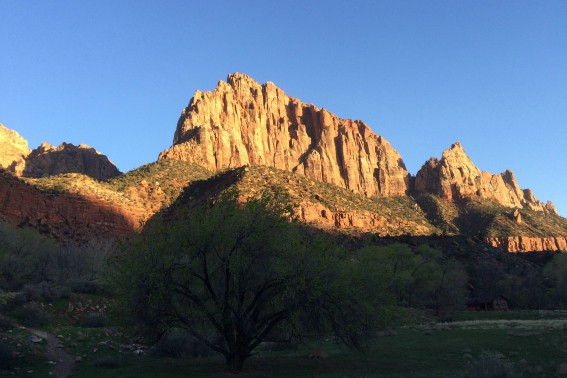 Photo by: Heather Erquiaga
Watchman Campground
Zion National Park, Utah
If a true national park experience is on the agenda, look no further than Watchman Campground in Zion National Park. On the banks of Southern Utah's Virgin River, this campground offers stellar views of towering red rock, direct access to hiking and biking trails, and is within walking distance of Zion Canyon's Visitor Center as well as the town of Springdale. Bring the tent (or RV), the hiking boots, and the kids for a back-to-nature vacation. As a mom, I admit to appreciating the newly renovated restrooms. In the evening, your family will enjoy watching the stars under the desert sky while enjoying a campfire. For an after-dinner treat, take a stroll up the Pa'rus Trail; there is nowhere on earth I'd rather be during "Golden Hour."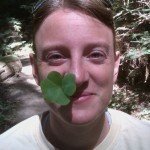 -Heather Erquiaga, Assistant Blog Editor
See Heather's full review of Watchman Campground.
Read all about visiting Desert National Parks with Kids.
---

Photo by: Grand Wailea
Grand Wailea Resort
Wailea, Maui, Hawaii
The luxurious Grand Wailea Resort in Maui, Hawaii is one of my family's favorite destinations. Start the day with a delicious and diverse breakfast buffet including Polynesian and Asian selections. Then head out to enjoy the nine Wailea Canyon Activity Pools. These pools are truly a kid paradise and include whitewater rapids, a Tarzan rope swing, waterfalls, caves, all kinds of slides, a water elevator, and make-shift sand beach for wee little ones (not to mention the swim-up bar for adults!). Throughout the grounds and public spaces, the resort puts art collection at a whole new level with 81 original paintings, sculptures, and inspiring artworks. If you care to venture off property, visit the nearby lavender farm, hike the Haleakala Volcano, and take a breathtaking, scenic drive out to Lahaina for some shaved ice and shopping. Finish your day enjoying the resort's fabulous luau.
Check for availabilities at Grand Wailea Resort in Maui, Hawaii
– Sarah Kuo, Assistant Blog Editor
Read reviews from families who have visited the Grand Wailea with kids.
---

Photo by: Michelle McCoy
Farm Stays
There is something appealing in getting out of the city to experience life on a farm. Kids love the chance to explore the open spaces and meet the animals. Parents get a chance to sit still and enjoy a quieter way of life, even if that means some extra chicken squawks. At many farm stays across the US, families can take part in the daily chores of taking care of animals if they are interested. This could mean gathering eggs, feeding sheep, picking fresh fruit, or cleaning the stable. After we returned home from our first farm stay at Jackson Family Farm in Central California, our friends were so interested in our experience. We had spent time walking the organic orchards and learning about how the chickens and the fruit trees were mutually beneficial to each other. Gathering eggs from the chickens and picking oranges in the family orchard were some of our favorite activities, plus enjoying the large hot tub. There are hundreds of farm stays across the USA and details can easily be found at Farm Stay US. Find out which ones are Trekaroo favorites!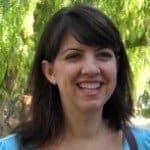 -Michelle McCoy, Southern California Destination Guroo
---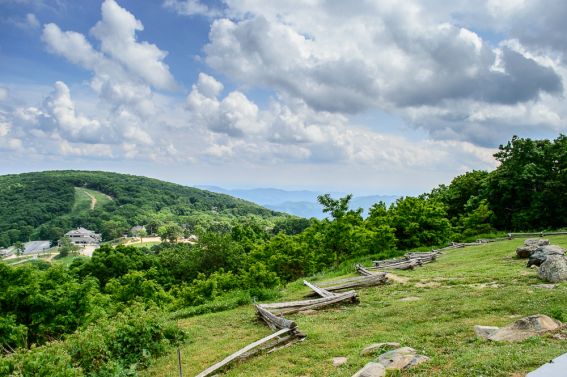 Photo by: Jordyn Coffin
Wintergreen Resort
Nellysford, Virginia
Nestled in the Blue Ridge Mountains, Wintergreen Resort is the perfect place to get away from it all and spend some quality family time all year long. Experience exhilarating winter skiing, snowboarding, and snowtubing. Families can also take advantage of the resort's award-winning tennis program (complete with indoor courts) and full-service, mountaintop spa. In the summer, enjoy outdoor recreation such as hiking, fly fishing, and swimming. Fun and engaging kids programs at The Treehouse, fantastic on property dining, and year-round special events will round out your stay at this magnificent mountain resort.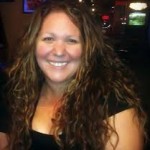 -Jordyn Coffin, Southern States Destination Guroo
---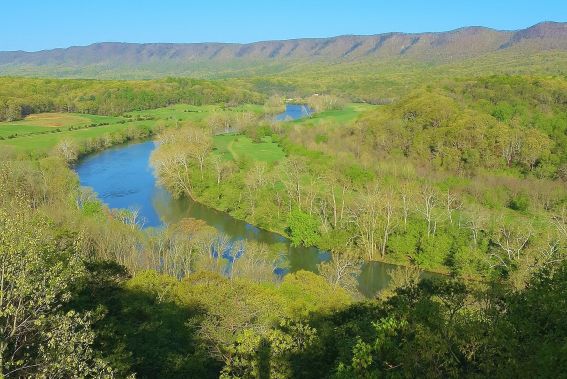 Photo by: Melissa Moore
Shenandoah River State Park Cabins
Bentonville, Virginia
The South Fork of the Shenandoah River winds through the Shenandoah Valley past the towns of Front Royal and Luray. At one of the most scenic points along the river, the state of Virginia set aside land for the Shenandoah River State Park. Last spring my family stayed at one of the cabins in the park for a three-day weekend getaway. Spring is a beautiful time of year to enjoy the bluebells blooming by the Shenandoah River and trees on the nearby Massanutten Mountain leafing out fresh, bright green leaves. Like most of the other 300 cabins in the Virginia State Park system, our cabin had a fireplace, two bedrooms, and a kitchen; it was the perfect place to come home to after exploring Shenandoah National Park, just a fifteen minute drive away in Front Royal.
Check for the best prices in Shenandoah River State Park

-Melissa Moore, Washington DC, Maryland, and Virginia Destination Guroo
Read Melissa's full review of Shenandoah River State Park.
---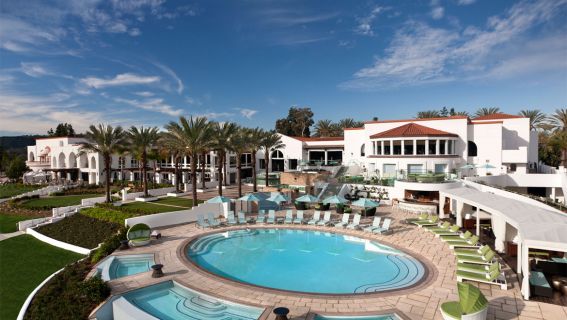 Photo by: Omni La Costa Resort & Spa
Omni La Costa Resort & Spa
Carlsbad, CA
If Southern California's blue skies and kick-back lifestyle are calling your name, Omni La Costa Resort & Spa in Carlsbad, California is definitely a place you'll want to call home for a week. From the moment our family pulled into this hacienda-style resort with its brightly-colored fountains and flower beds, I could feel the tight spot in my neck melt away. Accommodations fit all types of families from one-room suites to 3-bedroom villas. Omni La Costa is a perfect place for a family reunion or a trip with grandma and grandpa. There, you'll find everything you need to reconnect with each other and get healthy. A Golf Magazine Gold Medalist Resort for three years running, the resort's 36-hole course welcomes parents and youth to swing together or separately. Mom and Dad will definitely want to unwind at the Heavenly Spa, truly one of the loveliest spas I've experienced. The fitness and Chopra Center offers daily exercise classes, yoga, and meditation to help you detox and regain your balance and strength. The highlight of our stay was the excellent tennis lesson our kids enjoyed at the 17-court tennis center. After countless squeals at the family pool riding the water slides and sticking our feet in the zero-entry sandy bottom pool, we could have stayed on property forever, but it was hard to say no to a trip to nearby LEGOLAND, SEAlife Aquarium, and the beach.
Look for the best prices at the Omni La Costa Resort & Spa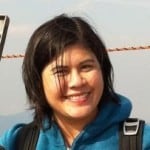 -Liling Pang, Trekaroo CEO
Read LiLing's review of Omni La Costa Resort and Spa
---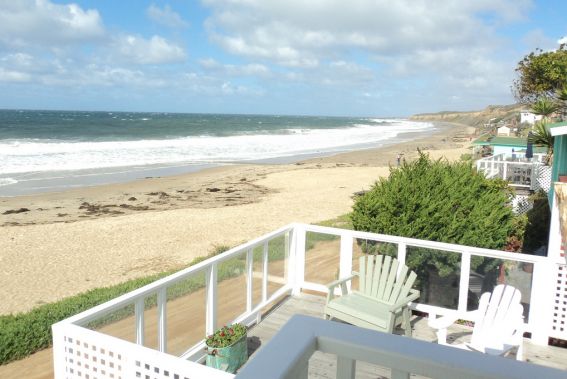 Photo by: Flickr/DJ Venus
Crystal Cove Cottages
Newport Coast, CA
Crystal Cove Cottages, located on the Newport coastline, are nestled amongst 3.5 miles of untouched beach in Crystal Cove State Park. This unique, and surprisingly affordable, beach getaway is comprised of 14 individual, no-frill cabins with million dollar views. Whale watch from the bay windows, explore the tide pools, snorkel and scuba the offshore reefs, or body board until sunset. What's the catch? The cottages can be incredibly hard to procure. Reservations begin seven months out and usually fill up within minutes. What may seem like an urban legend (I HAVE actually stayed at these coveted cottages) can be obtained and I can personally attest that the reality of the experience of a cozy cottage on the Pacific is even greater than the myth.
Look for current deals at Crystal Cove Cottages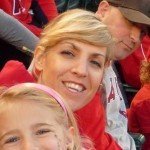 -Janel Murray, Assistant Blog Editor
Check out the best tide pools in California for kids.
---

Photo by: Katie Bodell
West Glacier KOA
West Glacier, Montana

For families seeking budget-friendly accommodations within an easy drive to Glacier National Park, West Glacier KOA is a great fit. In addition to sites offered for tent campers and RVs alike, the KOA also boasts cabins that are perfect for families who are road tripping without a car full of camping gear. Our deluxe cabin was large enough for our multi-generational group of 8 people and included comfortable bathrooms, a full-size kitchen, a private bedroom for mom and dad, WiFi, and satellite TV, in addition to the outdoor fire pit, luxury BBQ, and shaded outdoor dining table and porch where we enjoyed many a meal (and nightly s'mores!) in the outdoor mountain air. The KOA's location is just minutes from the West Glacier National Park entrance, including easy access to Apgar Village and Visitor Center, Jenny Lake, and the Going-to-the-Sun Road. And although the beautiful, manicured property boasts a relaxing pool, spa, kids playground, gaming centers, community activities, and ice cream shop, it was the quiet, natural beauty of the KOA and its humble valley, that allowed us to truly unwind and enjoy family time together each evening as the sun went down while gathering for a meal, a game, or a recap of the day's discoveries.
Check for availabilities at the West Glacier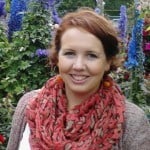 -Katie Bodell, Blog Editor
Check out our guide on visiting Glacier National Park with kids.
---

Photo by: Azul Beach Hotel
Azul Beach Hotel
Riviera Maya, Mexico
When I think of the ultimate affordable, luxury getaway with my family, the Azul Beach Hotel immediately comes to mind. The pampering begins upon check-in, as you relax on the lobby swing-beds and choose your preferred aromatherapy scents and pillow type before you even enter your room. Children are greeted with kid-friendly welcome cocktails. To the unparalleled staff, everything is "un placer," a pleasure. And a true pleasure it is to experience the service, food, and facilities available at the Azul Beach Hotel. The engaging Azulito's children's programs, featuring the Nickelodeon experience, let mom and dad enjoy the unique "gourmet inclusive" dining options for date night. Our Jacuzzi-suite's patio doors opened up to one of the many pools with a swim-up pool bar, where the hospitable bartenders remembered our boys' names while mixing kid-favorite smoothies all week. While you may never want to leave the incredible 148-room boutique property or the beach-front palapas, the resort concierge can easily arrange off-site adventure tours including zip-lining, cenote snorkeling, cave exploring, and touring the Mayan Ruins of Tulum. Buen Viaje!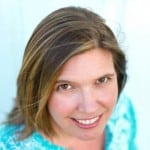 -Jen Reyneri, Homeschool Guroo
Read more about Azul Beach Hotel on Trekaroo.
---

Photo by: Jen Parkerson
Sand Glo Villas
Indian Shores, Florida
Sand Glo Villas, located in the quiet town of Indian Shores, Florida, is the perfect place to enjoy a leisurely vacation on the Gulf. The villas are spacious and each includes a full kitchen, which is nice for budget-conscious families. Sand Glo is pet-friendly and offers many freebies to their guests including free kayak rental, cookies on Mondays, and breakfast on Sundays. If you would like to venture out, there are a variety of attractions located in the nearby cities of Tampa Bay and Clearwater. Visit the famous dolphins, Winter and Hope, at the Clearwater Marine Aquarium, enjoy an array of vendors during Sunsets at Pier 60 or experience the thrill that only a roller coaster can bring at Busch Gardens. Whether you choose to relax at the beach or enjoy the attractions with your family, Sand Glo Villas is the perfect place for you to call home during your Gulf-side vacation.
Check for the best prices at the Sand Glo Villas
–Jen Parkerson, Florida Destination Guroo
---

Photo by: Amy Whitley
Three Bars Ranch
Cranbrook, British Columbia, Canada
Three Bars Ranch is located in the heart of the Canadian Rockies near Cranbrook BC. On the outside, Three Bars Ranch is a postcard-perfect dude ranch, with a beautiful main lodge, picturesque cabins, green space with wooden walkways, and barns and pastures framed by the mountains. Activities are varied and abundant, ranging from horseback rides to tennis, mountain biking, swimming, hike, and shooting, all on site. But it's the service and friendship families feel here that really sets it apart from others of its ilk. At Three Bars, wranglers are on-hand at all times, not just during trail rides. They dine, socialize, and play with guests all day long, teaching kids how to rope a steer on the front lawn, shooting pool with teens, and bellying up to the bar with parents. No one slips through the cracks at this 'summer camp' for families.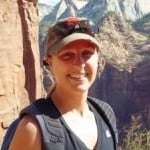 -Amy Whitley, Editorial and Sponsorship Manager
Read Amy's full review of Three Bars Ranch and check out the things to do in British Columbia with kids.
---

Tan-Tar-A Resort
Osage Beach, Missouri
Imagine pleasing your preschooler, your teen, and your baby (and having a great time yourself) while never having to leave the property during your entire vacation. I'm talking pools for all ages, on-site dining options, family activities, and elegant opportunities for adults to find some fun as well. The Ozarks are not a new addition to family vacation to-do lists, but the Tan-tar-a Resort is where I would direct you and your family for fail-proof family fun this year. Squeals of delight echo down the green serpentine slide that sits atop one end of the outdoor, lakeside pool area. Parents are able to look on from the patio under an umbrella or from the bubbling hot tub nearby. Giant Cicadas ring (read buzz) the alarm for kids to retreat to cozy plush beds as the sun fades below the horizon and the moon and stars shimmer across Lake Ozark. Making a splash is a theme here, and you'll want to ditch the heat and humidity in the summer to seek sanctuary in the Timber Falls Waterpark at least once during your stay. Tan-tar-a offers world-class golfing experiences, cruises with a partner ship, horseback rides, and even some shopping and spa services! A whole week can be spent without ever turning the key in your vehicle, in fact, that's how I recommend you enjoy the stay — completely engrossed in Tan-tar-a adventures.
Find the best deals for Tan-Tar-A Resort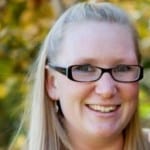 -Amanda Williams, Midwest Destination Guroo
Read all about Amanda's family's adventures at Tan-Tar-a Resort.
---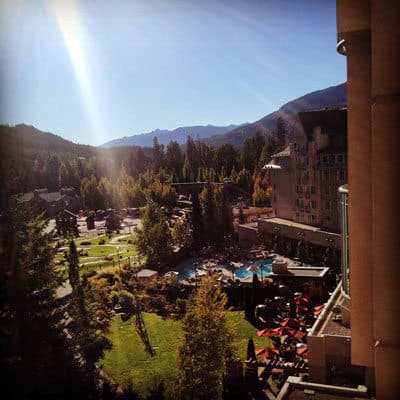 Fairmont Chateau Whistler
Whistler, British Columbia, Canada
Step through the doors at the Fairmont Chateau Whistler any time of the year and you will feel instantly pampered. This luxury hotel doesn't bat an eye at kids coming for a visit, and they know how to take care of them. The indoor/outdoor pool complex features several hot tubs, making it easy for your kids to play and unwind after a day on the slopes or hiking the many trails in the area. A weekly farmer's market sets up outside of the hotel and there are plenty or restaurants to walk to in the Upper Village. If snow stops your kids legs from moving, hop on a shuttle to take you down to Whistler Village for more food and shopping. One of the best features of the hotel are the Club Level rooms. These rooms come with access to the lounge where the staff really out does itself. Their continental breakfast alone is worth the added cost. This is not just a bagel and fruit spread; think full-on breakfast buffet, including bread pudding, eggs, bacon, oatmeal, cereals, meats, and cheeses. The coffee is never-ending, snacks are always available, and the staff is happy to bring out juice cups for the kids. Pop in during happy hour for complimentary hor d'ourves that can tide your family over until your restaurant reservation later in the evening. If your kids get antsy you can even raid the lounge game cabinet or borrow family-friendly movies.
Check for the best prices at the Fairmont Chateau Whistler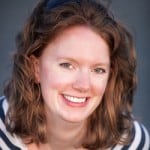 – Keryn Means, Trekaroo Influencer Network Manager
---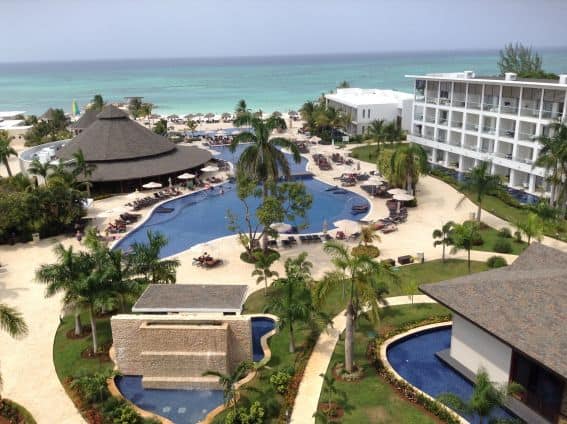 Photo by: Carrie Yu
Royalton White Sands Resort
Montego Bay, Jamaica
The Royalton White Sands in Montego Bay, Jamaica, is a truly fantastic and family-friendly resort. It features beautiful and recently updated rooms, multiple pools, and white sandy beaches adjacent to gorgeous blue ocean water. Top all of that with all-inclusive dining and beverages at five different on-site restaurants, 24-hour room service, a fun kids' club featuring Max and Ruby for entertaining the young visitors to the resort, as well as a separate teen club and lounge, and you can see while families return to this resort year after year.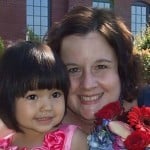 -Carrie Yu, Pacific Northwest Destination Guroo
Read about family fun in Jamaica.
---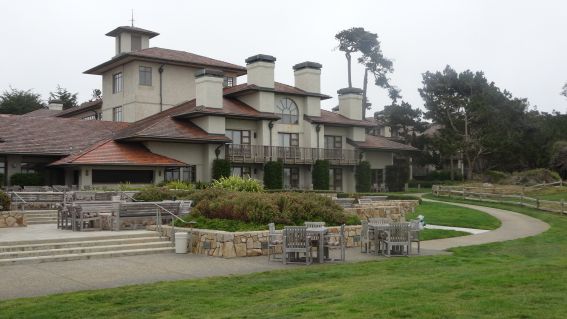 Photo by: Kristine Dworkin
Inn at Spanish Bay
Pebble Beach, California
Nestled on a pristine coastline overlooking the Pacific Ocean, The Inn at Spanish Bay is partially protected from the ocean's winds by a forest of Monterey pines. The Scottish-style golf course surrounding it rolls out like a carefully placed, lush green carpet so as to not disturb the fragile habitat next to it. Kids find the sight of small rabbits darting in and out of the sandy landscape delightful. Rooms at this cozy and contemporary 269-room accommodation are stylish and comfortable. Whether your intent is to play golf on one of Pebble Beach's world-famous courses, ride at the equestrian center, or go beachcombing while hoping to spot whales in the ocean waters off the coastline, there is so much here to explore and enjoy as a family.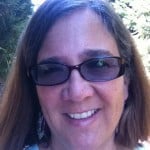 – Kristine Dworkin, Northern California Destination Guroo
Read Kristine's full review of The Inn at Spanish Bay.
---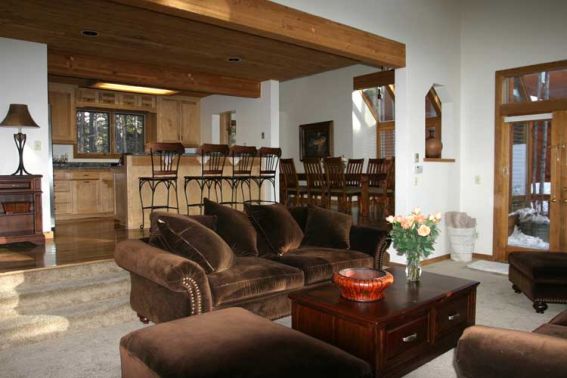 Photo by: Flickr/oha-breckenridge
Vacation Rentals
Vacation rentals directly from owners have become the lodging-of-choice for my family. Our rentals have often been larger homes sleeping about 10-15 since the majority of vacations we take are with extended family and for large family reunions. It helps with family bonding to have large common spaces to hang out in and we get much more value, and even cost savings, over a traditional hotel room when we divide out the cost of the rental among family. In addition, we save on eating out as most rentals have fully-equipped, full-size kitchens that we can cook meals in. With handy prepared meals from the grocery store and a few convenience foods, being able to bookend our days and with breakfast and dinners at our Vacation Rental HQ allowed us to enjoy savings over dining out without too much effort. When the children were younger and we had to put down toddlers and babies early, it was good to have separate rooms for them to sleep in while adults and the older kids could stay up and make or heat dinner. Also, with younger children, it's often better to pace the sightseeing more slowly. Often, that means that we spend more time in our lodging. So, having the space to spread out some toys and books for the little ones in the corner of a shared space is invaluable. My favorite vacation rental sites are vrbo.com and homeaway.com.

– Li-Er Hanson, Manager of Business Development
---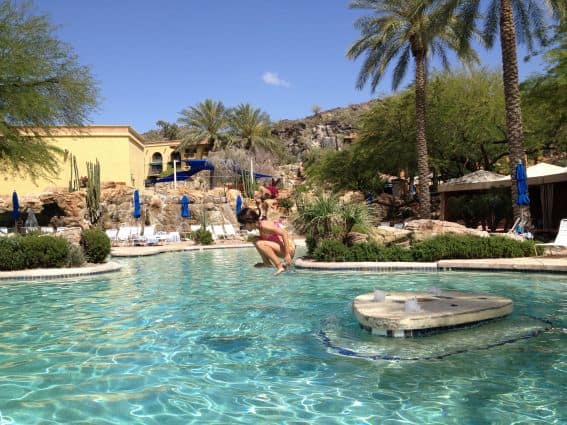 Photo by: Tiffany Vaughn
Pointe Hilton Tapatio Cliffs Resort
Phoenix, Arizona
For many families, the hotel is all about the pool, and Pointe Hilton Tapatio Cliffs Resort in warm and sunny Phoenix has eight of them. Their Falls Water Village boasts a 138-foot enclosed water slide, beautiful waterfalls, two perfectly heated, zero-depth entry pools with fountains and waterfalls, and two spacious hot tubs. During the spring and summer, the resort offers poolside activities for kids with their Kids Korral program. The property's all-suite rooms are ideal for families. Rooms have a living area with a comfortable sofa bed as well as a roomy bedroom with a private balcony. This resort is built into the side of a cliff and surrounded by the Phoenix Mountain Preserve. The location feels secluded and rustic, yet you are minutes away from fabulous shopping, dining, and tourist attractions. On a nice day you can take a hike or horseback ride around the mountains or enjoy on-site tennis and golf.
Check for availabilities at the Pointe Hilton Tapatio Cliffs Resort

–Tiffany Vaughn, Arizona and Utah Destination Guroo
---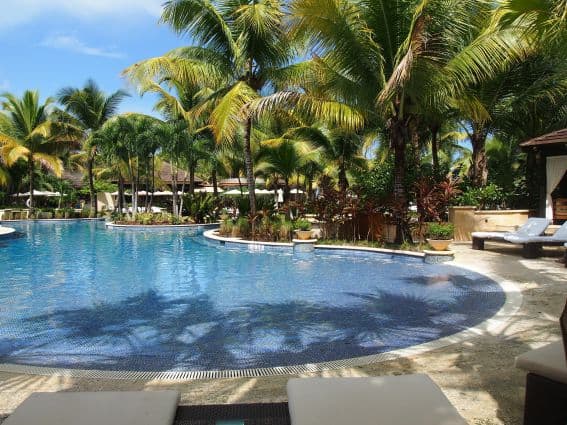 Photo by: Sharon Rigney
St. Regis Bahia Beach Resort
Rio Grande, Puerto Rico
Where can you go with a family on the island of Puerto Rico that offers up a five-diamond experience in a scenic, eco-friendly environment that's chock-full of incredible amenities? The St. Regis Bahia Beach! This beautiful property boasts a wide variety of opportunities such as nature tours, kayaking, paddle boarding, tennis, basketball, biking, fishing, koi fish feeding, a floating water park, kids club with fun organized activities, golfing, fitness center, spa, pool and a two-mile stretch of sandy, secluded beach. Whew! Combine that with delicious dining options and a variety of nearby excursions and you've got the recipe for an incredible family getaway. Bonus: it requires no passport from the U.S.!
Look for the best prices at the St. Regis Bahia Beach
-Sharon Rigney, New Jersey and Pennsylvania Destination Guroo
---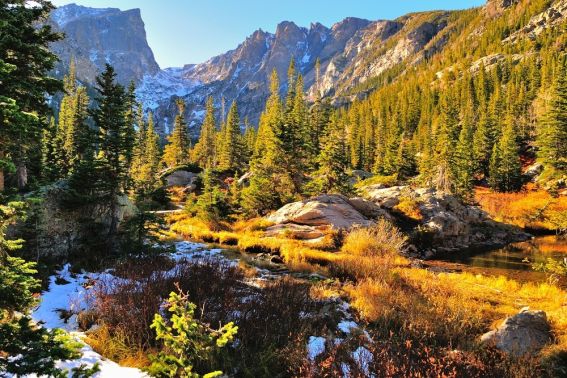 Photo by: Shutterstock/bjul
Moraine Park Campground
Rocky Mountain National Park, Colorado
If you are looking to escape from it all without being too far from civilization, Moraine Park Campground in Rocky Mountain National Park is the perfect spot. There is plenty of space between camp sites so you don't feel like you are right on top of your neighbors and the forested area and natural landscape make a perfect play zone for the kids. My children especially loved climbing and hiding in the rock outcroppings spread throughout the campground. A shuttle stop is located just outside of the campground for easy access to many hiking trails and visitor centers in the National Park as well as downtown Estes Park. With Estes Park just 15 minutes away, this a perfect location for families as it is easy to gain access to groceries, forgotten diapers, or medical care.
–Nicole Dodson-Sands Destination Guroo for New Mexico and Colorado
---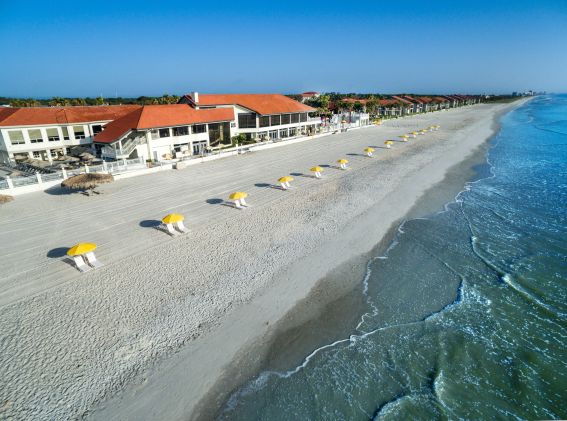 Photo by: Ponte Vedra Inn & Club
Ponte Vedra Inn & Club
Ponte Vedra Beach, Florida
A landmark on Florida's Atlantic shore since 1928, the charming seaside resort of the Ponte Vedra Inn & Club has been an elegant playground known for its sun, sand, surf, and sports. Families flock here year-round to stay in an oceanfront suite, marvel at the sunrise, and enjoy the pristine beach just outside their door. Active families will stay busy with surfing, paddle boarding, bicycling, oceanside golf, tennis, and the most beautiful resort pools! Take a sunset ride on the beach at the nearby riding stables. Leave the kids in the hands of the Kids Club while you sneak away to the state-of-the-art fitness center or the luxury spa. Guest have been returning here for almost a century, and once you visit, you will see why!
Look for current deals at the Ponte Vedra Inn & Club
-Marisa Langford, Florida Destination Guroo
Read more about the Ponte Vedra Inn & Club.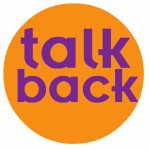 Did you catch some travel inspiration? Tell us a place you've stayed that you can't wait to return to.
Leave us your comments!