Is your family stuck on the vacation merry-go-round? Are you returning to the same destination year after year because it is safe and familiar when in reality you are secretly yearning to add new experiences to your family's vacation repertoire? Many families get stuck in the vacation loop because they are afraid of making a mistake with their precious vacation time and simply need the recommendations from families they trust to make the leap towards their next adventure. That is why Trekaroo team members are always testing out new experiences- to bring you the best family vacations that travel has to offer. Along the way, we are debunking some of those family travel myths and opening parents' eyes to less-traveled destinations ripe for family memories. So it is, with great excitement, that we give you our Top Treks- Trekaroo's top family travel destinations for 2014.
(Curious what hotels made our Top Treks list? We've got fantastic lodging recommendations for 2014 too!)

Sonoma County, CA
There is never an end to outdoor adventure in Sonoma County. Hike the redwood forests, kayak the Russian River, and bike the back roads embellished with vineyards calling you to stop and take a sip of the fruits of their labor. Festivals, farmer's markets, live music, and art shows will keep you entertained, while the natural beauty surrounding you will inspire. Foodies rejoice at the farm to table movement and kid-friendly wineries are eagerly inviting families to come and enjoy their properties.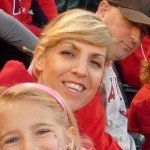 -Janel Murray, Assistant Blog Editor
Read reviews of things to do in Sonoma County.
---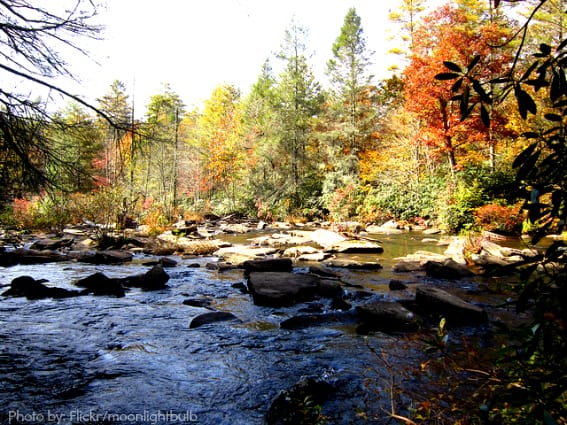 Asheville, North Carolina
Asheville, NC is idyllic for outdoor families and movie buffs. Over 40 waterfalls cascade in the area, including three falls at DuPont State Forest, the filming site for Hunger Games. On your way to Sliding Rock (yes, you actually slide down the rock into a pool of water!) pass Looking Glass Falls, which is visible from the road. Climb to the top of Chimney Rock for 75-mile panoramic views of the forest and Lake Lure (Dirty Dancing was shot here), or stand under Hickory Nut Falls where The Last of the Mohicans was filmed. Don't miss a stop at Biltmore Estate, America's own Downton Abbey, where you can tour the mansion and stroll the grounds. The playground, farm, wine tour and tasting, restaurants, and more are all family-friendly. Add to that the plethora of farm-to-table restaurants, including my favorite, Tupelo Honey, and you have all the ingredients for a picture-perfect family adventure.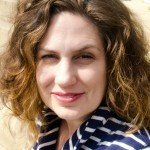 –Leslie Peterson, Southern Destination Guroo
Find family-friendly things to do in Asheville, NC.
---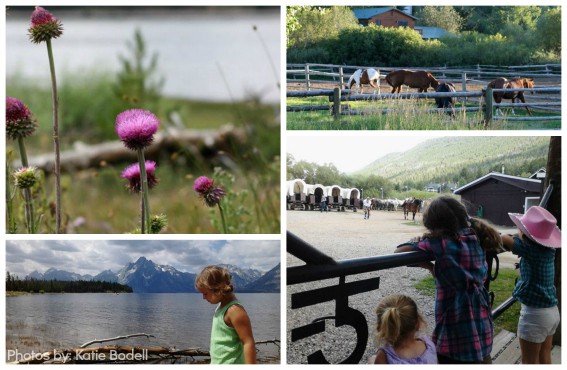 Jackson, Wyoming
Jutting glacial mountains, sprawling meadows, and diverse wildlife, coupled with a hefty dose of rustic, western charm envelope the town of Jackson, Wyoming. Just minutes from the gorgeous Grand Tetons National Park (and down the road from the diversity of Yellowstone National Park), Jackson boasts plenty of wildlife opportunities and outdoor pursuits including hiking, biking, and scenic drives. In town, mosey through quaint old-fashioned shops in a wild west themed downtown. Be sure to catch the daily cowboy show, saddle up on a horse, or enjoy a hootin' and hollerin' covered wagon cookout dinner.
Explore family fun activities in Jackson Hole

---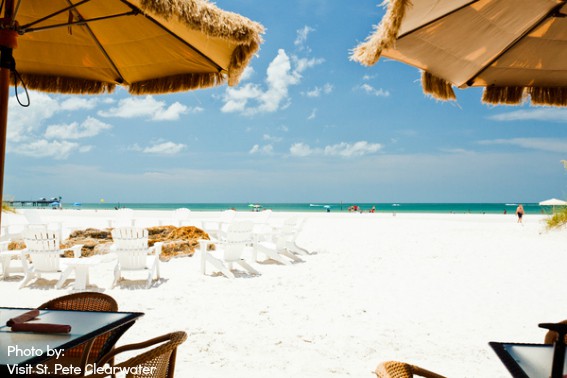 St. Pete & Clearwater Beach, Florida
Why travel overseas to find white sugar sand beaches and gorgeous blue water that blends into blue skies, when all you have to do is travel to Florida's Gulf Coast. The 35 miles of beaches in St.Pete and Clearwater are among our nation's finest. Take a pirate cruise, explore the coast via deep sea fishing with Hubbard's Marina, camp at Ft. De Soto Park, or beach comb while kayaking or hiking. Winter, the now famous dolphin from the blockbuster movie, Dolphin Tale, calls the Clearwater Marine Aquarium home, a great place for families to explore. No visit to the region is complete without a sunset off of Clearwater's Pier 60 while dining on fresh Gulf seafood at Frenchy's and soaking in the spectacular beach views.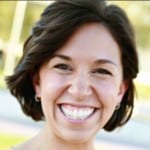 -Marisa Langford, Florida Destination Guroo
Read reviews of family-friendly activities near Clearwater and St. Pete.
---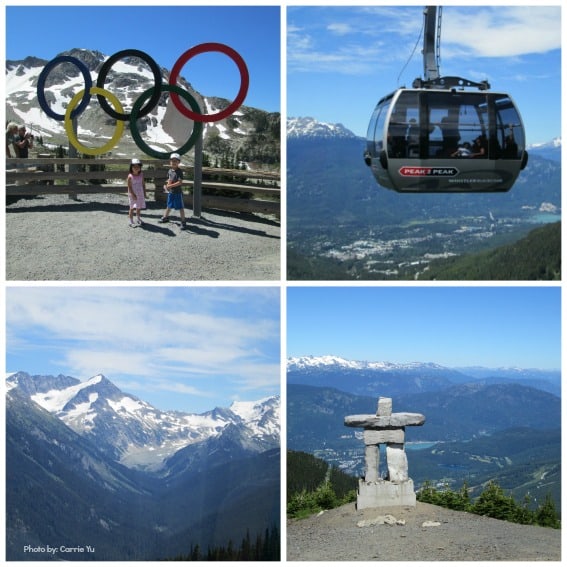 Whistler, British Columbia
Whistler, British Columbia offers year-round, family-friendly adventures in a gorgeous alpine setting. Whether you hop on a bike, don a pair of skis, or just stick to your own two feet, you will love exploring the many miles of hiking, biking, and skiing trails snaking through Whistler and Blackcomb Mountains. For some high-flying fun, do not miss the opportunity to ride on the impressive engineering feat known as PEAK 2 PEAK gondola. When your little ones are ready to play, check out one of the many free parks and playgrounds located around Whistler, and be sure to explore the Village. It's filled with shops and restaurants that will please everyone in your family. Whistler is also home to many festivals and events in addition to everything else it has to offer, so there is always fun and entertainment waiting around the corner.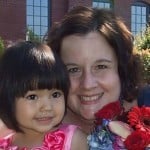 -Carrie Yu, Pacific Northwest Destination Guroo
---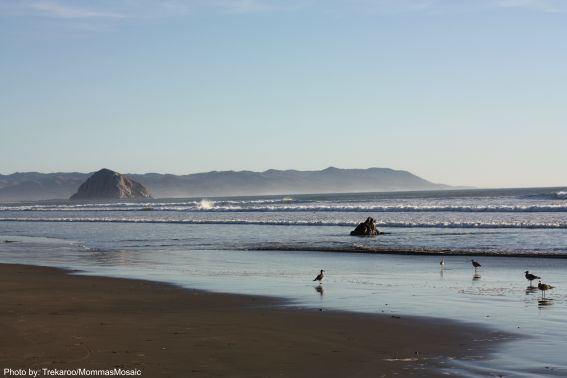 California's Central Coast
Home to the redwoods towering in the mountains of Santa Cruz, the craggy beaches of Big Sur, the Monterey Bay Peninsula, quaint Morro Bay, the Danish village of Solvang, Santa Barbara's historic State Street, and 10 California missions, California's Central Coast is a pristine destination filled with opportunities for family-friendly travel. Within the 4 hour coastal drive between Santa Cruz and Santa Barbara are some of the most gorgeous beaches California has to offer, best spots to view marine life (including sea, otters, whales, and elephant seals), and important places in California's history. Camp in the thick forests of Big Sur, enjoy the creature comforts of luxury hotels in Santa Barbara, or let the kids play on the sand as the sun sets in front of a quaint Cambria inn. Just make sure you get there.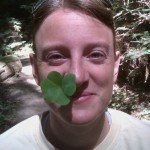 -Heather Erquiaga, Assistant Blog Editor
---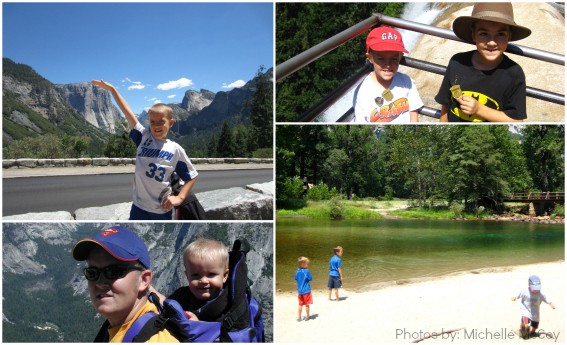 Yosemite National Park, California
The majestic cliffs and thundering waterfalls of Yosemite National Park have been calling families to visit for generations. Kids will be in awe from the moment they glimpse a cascade on the drive into the valley to when they are sprayed by the mist at the base of one of the thundering falls. The Yosemite Valley attracts visitors from around the world with its great hiking, biking, and rafting on the gentle Merced River. Roast marshmallows around a valley campfire or find comfortable accommodations in the valley lodges, including the upscale Ahwahnee Hotel. Slip away to the high country of Tuolumne Meadows where the crowds are few but the views and adventures are no less stunning. Each season offers its own beauty and adventure from swimming to ice skating and skiing. Yosemite National Park should be on every family's bucket list for fun, adventure, and stunning nature.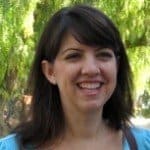 -Michelle McCoy, Southern California Destination Guroo
Plan your family's Yosemite vacation with Trekaroo's guide to Yosemite which includes plenty of tips, reviews, and information to help you on your way.
---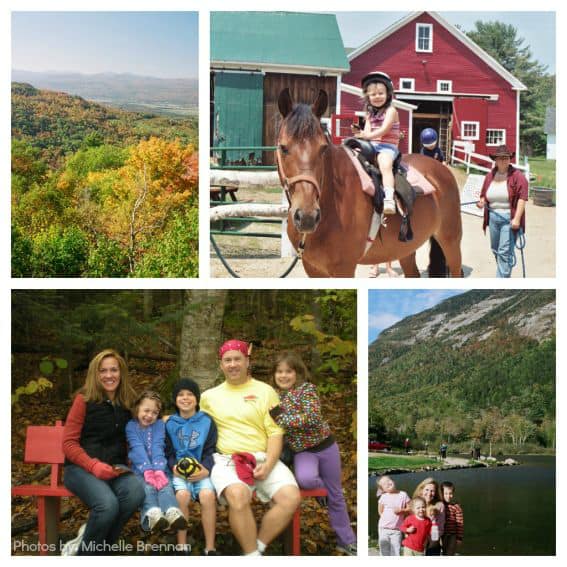 The White Mountains of New Hampshire
I have never met a person who has been to the White Mountains in New Hampshire and hasn't fallen in love with it. Winter brings snow and some serious outdoor fun such as downhill skiing at Cranmore, cross country at Great Glen trails, snowmobiling in the North Country, or snowshoeing outside your resort. Hiking trails in the spring bound with new life, beautiful wildflowers, and fresh air. In the summer, the White Mountains become an outdoor playground with opportunities for kayaking, river rafting, mountain climbing, ropes courses, and ATV tours. On clear days before winter, an ascent to the top of Mount Washington is in order. Whether you reach it via auto or railway, the view from the peak is primo. Fall brings the magnificent foliage that New England is famous for and multicolored views stretch for as far as the eye can see.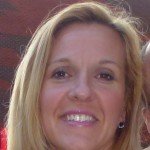 –Michelle Brennan, New England Destination Guroo
Explore more family friendly fun in the White Mountains
---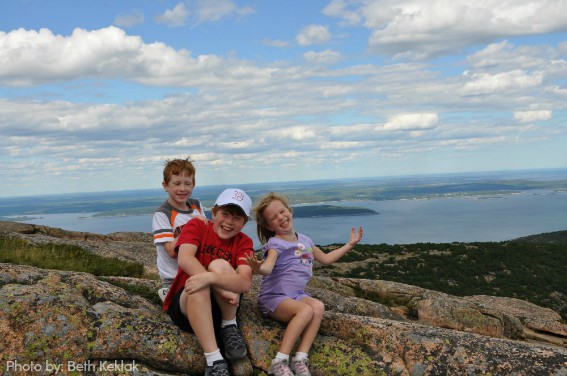 Acadia National Park, Maine
Acadia National Park, located in eastern Maine where the mountains meet the sea, should be on everyone's travel bucket list. There are an abundance of trails to hike that range from the flat carriage trails to the steep precipice of Cadillac Mountain. Be sure to stop in one of the visitor centers to pick up a schedule of the many Ranger Programs offered on a variety of topics throughout the park. The rocky shorelines provide magnificent tide pools to explore and natural wonders such as Thunder Hole. The panoramic views from atop Cadillac Mountain seem to go on forever. A dip in Echo Lake is a great way to relax and cool off and no visit to Acadia National Park is complete without a visit to Jordan's Pond House for their famously delicious popovers.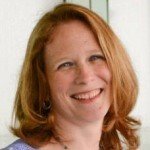 –Beth Keklak, New Jersey and Pennsylvania Destination Guroo
Read reviews of activities and lodging at Acadia National Park.
---
Florida Keys
Families looking for a slice of paradise without having to travel halfway around the world should look no further than the Florida Keys where family-friendly fun awaits as you explore a 127-mile strip of sub-tropical islands. Make new flippered friends at Dolphin Connection inside the family-friendly Hawks Cay Resort, squeal in delight as you watch fish fly out of the water for food at Robbie's Marina, and watch a few shows at Theater of the Sea, one of the nation's oldest marine parks. Get to know Key West by hopping on a trolley or conch train, and be surprised to find family fun in Margaritaville. Don't forget to relish the scenic views as you island hop through the Keys with water surrounding the road as you traverse over miles and miles of bridges, including the infamous Seven Mile Bridge.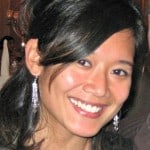 -Cheryl Eugenio, Midwest Destination Guroo
---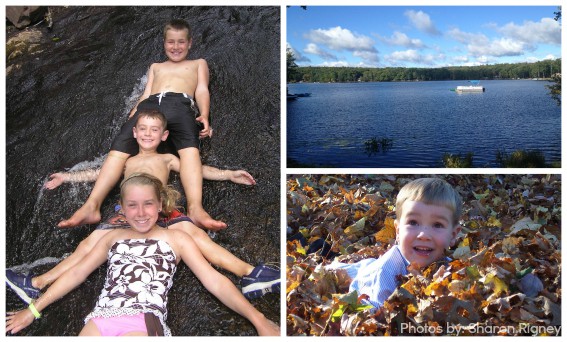 The Poconos, Pennsylvania
Situated on 2,400 square miles in the picturesque corner of Northeast Pennsylvania, the Pocono Mountains are an ideal vacation spot for families big and small, offering the perfect combination of scenic mountains, lakes, rivers, waterfalls, and woodlands. Have an active family? Hike on up to Bushkill Falls, the Niagara of Pennsylvania! Interested in outdoor adventure? Try Camelbeach Mountain Waterpark, (PA's biggest water park) where you can play on more than 37 slides, rides, and attractions, as well as Zip Flyer, the longest and fastest tandem zipline in North America. There are plenty of lodging options to choose from including resorts (like Skytop Lodge and Woodloch Pines), campgrounds (such as Mount Pocono), and cabins (like those at Mountain Springs Lake Resort).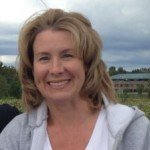 -Sharon Rigney, New Jersey and Pennsylvania Destination Guroo
Read Sharon's full review of the Pocono Mountains of Pennsylvania.
---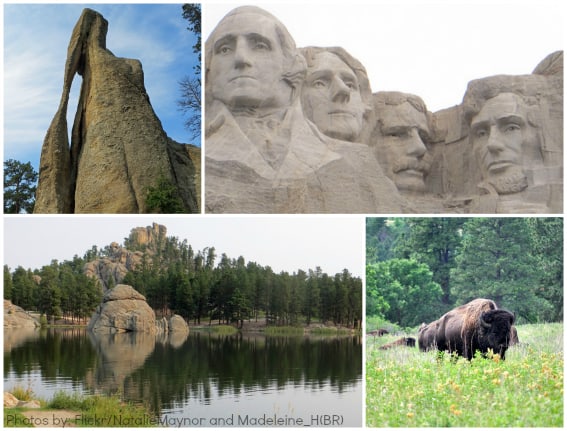 Black Hills, South Dakota
The Black Hills of South Dakota was where our family found our travel paradise–from the vast and rugged landscape to the irresistible "tourist traps" like infamous Wall Drug that simply have to be visited at least once in your life. Our toddlers' favorite was undeniably the "donkeys" of Custer State Park while the spires and craggy hills of the area made us feel like we were experiencing the true "Wild West" as it must have been so many years ago. Highlights of the lively Rapid City include petting a gator at Reptile Gardens, getting hands-on with animals at Old MacDonald's Farm, Bear Country U.S.A. and dinner and a show at Fort Hays Chuckwagon. If Mount Rushmore is on your USA bucket list, be sure to visit this granite icon before you leave. No matter where you venture, you are sure to be greeted with the same hospitality, great food and friendly people that my family experienced.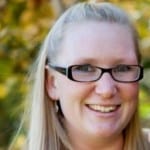 -Amanda Williams, Midwest Destination Guroo
Discover South Dakota's Top 10 Family Destinations
---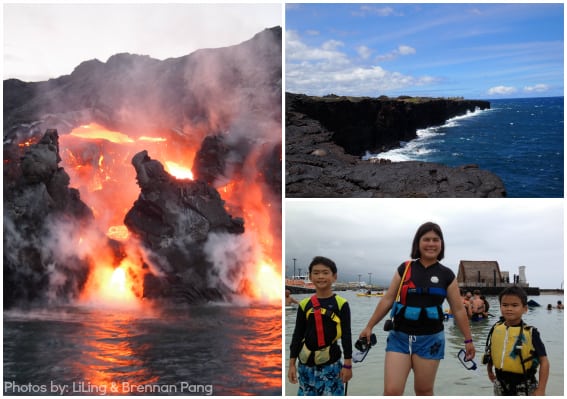 Big Island, Hawaii
Families with school-age kids who love nature must visit the Big Island. This is a destination where families can have once in a lifetime experiences such as watching red hot lava flow into the ocean, evening swims with manta rays, and sleeping at the edge of a volcanic crater's rim at Volcano House. There is no need to rough it; the Big Island has several splendid five-star resorts that are designed specifically with families in mind like the Hilton Waikoloa Village, which is a destination unto itself.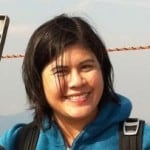 -Liling Pang, Trekaroo CEO
---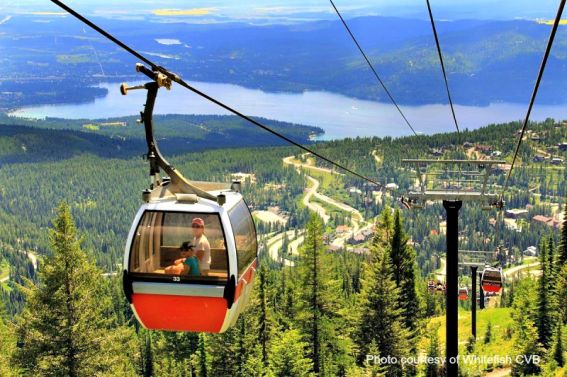 Whitefish, Montana
Whitefish, Montana is a top destination for adventure loving families in any season. Whitefish Mountain Resort beckons families to experience over 3,000 skiable acres during the winter months. When the snow melts, this ski resort transforms to a mountain biking, zip-lining, alpine sliding, aerial adventure park summer paradise. Whitefish provides easy access to Glacier National Park, where families can explore the aptly name Going-to-the-Sun Road with its waterfalls, mountain goats, and hanging valleys. Spend a day lounging at the beach along the splendid shores of Whitefish Lake or raft down the Flathead River. No matter what activity your family chooses, you'll leave Whitefish with fond vacation memories and a love of the outdoors.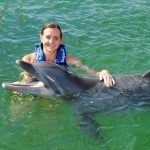 -Ann Anderson, Assistant Blog Editor
---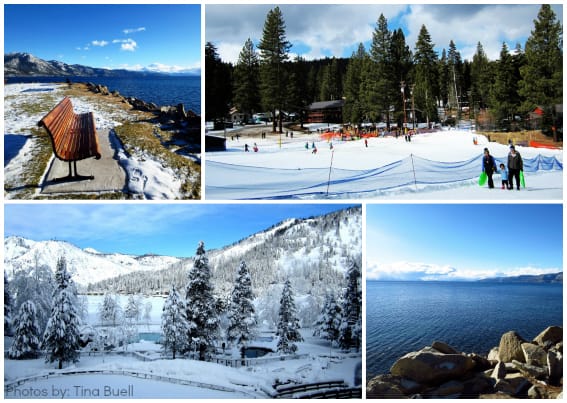 Lake Tahoe's North Shore, California/Nevada
A skier and snowboarder's dream in the winter and a water enthusiast's paradise during the summer months, the north shore of Lake Tahoe has small town mountain charm and world class sportsmanship that includes the glory of Winter Olympics. Life is lived outdoors here all year round which means families are always guaranteed an array of activities that take place out in nature. From snowshoeing and star gazing to kayaking and jet skiing, there's something sporty for every athlete in the family to revel in no matter the season. There are also crafting activities, spa experiences, and great shopping in the villages at both Squaw Valley and Northstar. Tahoe City and Kings Beach are home to many arts festivals, outdoor movie showings, and live music events, and there are ample opportunities for families to enjoy the adrenaline rush of tubing or sledding in the winter or a rafting adventure on the Truckee River in the summertime.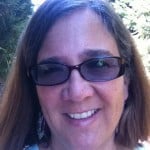 – Kristine Dworkin, Northern California Destination Guroo
---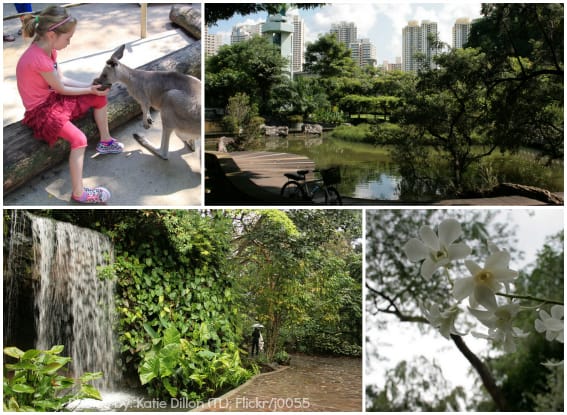 Singapore
Despite its small size, the Garden City is packed with tons of family-friendly fun. Between world-class wildlife attractions (don't miss the Singapore Zoo, Jurong Bird Park, or Night Safari), lush gardens and sandy beaches, Singapore is sure to please. The city's cool collage of Malay, Chinese, Indian, and Western culture also make it the ultimate destination for foodies while giving parents an opportunity to expose kids to various cultures of the world all one spot.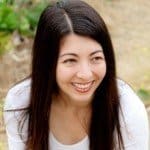 –Katie Dillon, Trekaroo contributing author
---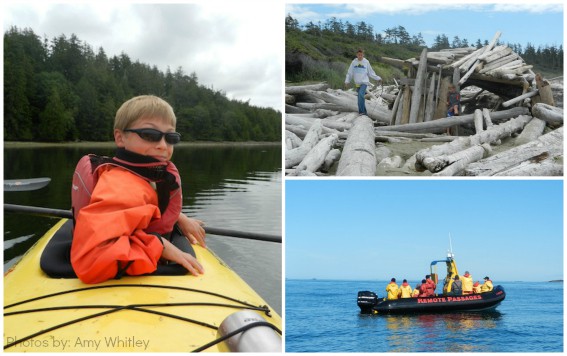 West Coast of Vancouver Island, Canada
In a single day on Vancouver Island's rugged West Coast, families might see a dozen bald eagles, a trio of bears, and a pod of whales. On the next, kids might count 100 sea stars in one tide pool. This is a region packed with wildlife, solitude, and scenery largely untouched, and yet, you don't need to be a diehard backpacker or expedition explorer to enjoy it. Destinations such as Pacific Rim National Park are easily accessible: hike along a coastal rainforest trail in the morning, just to pop out at a windswept beach for an afternoon picnic. Take a guided sea kayak tour perfect for kids in Ucluelet Harbor with Majestic Ocean Kayaking and join an intimate whale watching tour by Zephyr boat with Remote Passages in Tofino. Accommodations range from luxury resorts such as kid-friendly Black Rock Oceanfront Resort gripping the rocky coastline, to no-frills rental cabins right on the sand of breathtaking Mackenzie Beach. Getting to the West Coast is half the fun: BC Ferries takes visitors from Vancouver to Nanaimo, where it's a fun and interesting drive across the island to the westerly shore.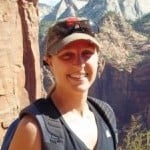 -Amy Whitley, Editorial and Sponsorship Manager
---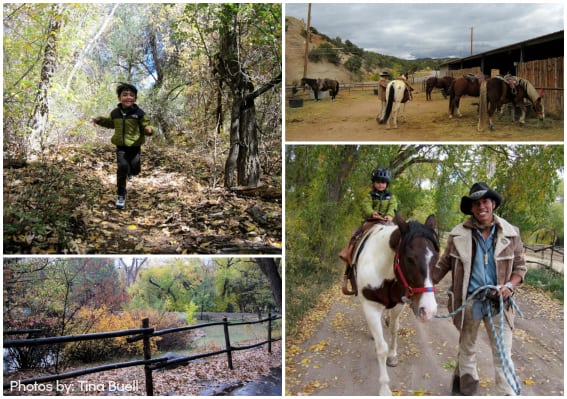 Santa Fe, New Mexico
Set amidst 450 colorful acres in the Tesuque Valley and surrounded by national forest, this high-mountain New Mexican resort town offers an extensive line-up of family-friendly activities including sunset cookouts, hiking, kids camps, multi-sport kids programs, clay shooting, and guided horseback or wrangler-led rides. Art lovers, foodies, and even bug enthusiasts (Harrell House at the De Vargas Mall displays a bug collection like no other) will be in hog heaven in this, the nation's oldest capital city. Be prepared to be seduced by the excellent hiking in the area as well as the bunches of red chilies hanging out to dry on practically every porch! Albuquerque is only an hour's drive away and truly comes alive in October with its annual International Balloon Fiesta, the world's largest hot air balloon festival.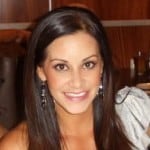 -Tina Buell, Marketing and Social Media Manager
---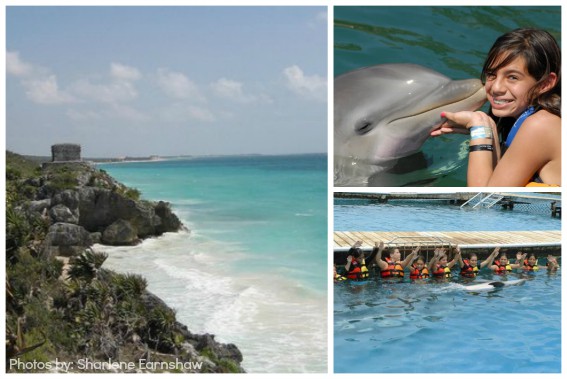 Riviera Maya, Mexico
Beautiful beaches, rich culture, and plenty of opportunity for adventure greet guests who venture to Mexico's Riviera Maya. Swim with dolphins at Dolphin Discovery, explore the Mayan pyramids of Tulum, snorkel in the rich marine environment created by the world's second largest reef system hugging the shore, stroll the shops in charming Playa del Carmen, or simply enjoy a beachfront massage while your children happily play at your all-inclusive resort's kids club. If your family loves adventure, be sure to add a day at Xplor to your itinerary where you can snorkel in cenotes (underground rivers), drive amphibious vehicles through water-filled caves and jungle, and glide across the park's 14 ziplines.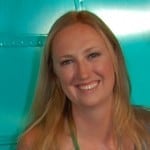 -Sharlene Earnshaw, Editor-in-Chief
Read more about the outdoor adventure opportunities in the Riviera Maya.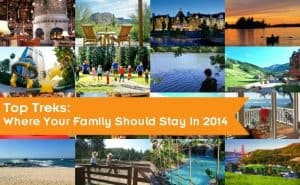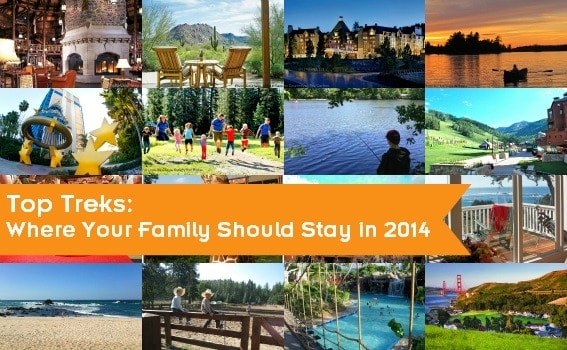 Be sure to check out our Top Treks Hotel coverage, featuring Trekaroo's favorite picks and recommendations for where your family should stay in 2014.