(Last Updated On: October 5, 2017)
The last time our family visited San Diego, we discovered a wonderful cave at a beach with our 2 year old. It was a discovery too good to keep to ourselves and that's where the idea for Trekaroo took birth. I love San Diego because it has that Southern California vibe without the insanity of LA and there are a ton of fun things to do with kids. So, this is what Trekaroo families voted to the top for 2009.
#1 Place to take Kids and #1 Animal Attraction: San Diego Zoo

With a total of 27 votes, this world famous zoo is not only the most popular attraction in San Diego with families. It also receives a remarkable 5 star rating on Trekaroo. Rockinmama says it's the "Best Zoo for Children". Kidsgowest says it's "Zoo Heaven". Knoxvilledoula declares it's "worth every penny." The most popular exhibit is the large number of adorable pandas. However, expect some waiting time to see these cuddly bears.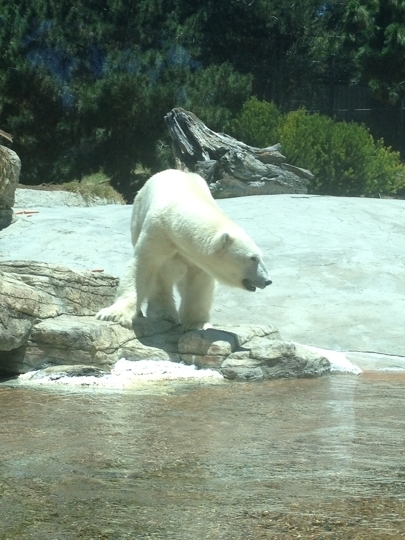 Photo credit: Trekaroo / San Diego Zoo
Flying high with families is the Reuben H. Fleet Space Theatre and Science Museum. Some families like to cool off in this indoor space. TheQFamily says "don't let the smarty name fool you. This musuem is a great hands-on interactive museum that even a toddler can enjoy." Kids' City is an entire child-size town popular with toddlers. A another big favorite with Trekaroo families is the Blockbuster room with tons of blocks that kids can build just about anything with. Wanna be astronauts get a kick out of pretending to sit at NASA command central.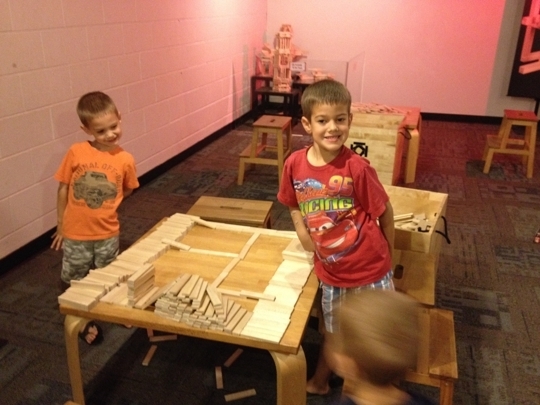 Photo credit: Trekaroo / Reuben H. Fleet Space Theatre and Science Museum
Old Town San Diego is a "Step back in time" (kidsgowest) that take us back to the Mexican and early American periods in the history of San Diego. Enjoy the architecture and ambiance of mariachi music and colorful papel picado. There is eye candy at every turn. Familyadventureguidebooks recommends taking hte Coaster train to Old Town. Grandma Dot loves how it sparks a kids imaginations of "Mexican cowboys with sombreros riding their horses through town".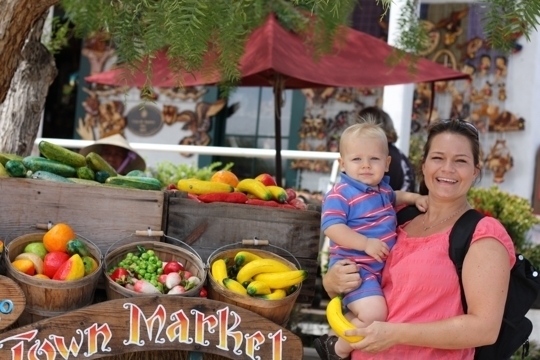 Photo credit: Trekaroo / Old Town Historic San Diego
Top Amusement Park

– Legoland
It was a tight race between Legoland and SeaWorld, both getting 5 stars on Trekaroo. But Legoland wins by popularity. Located about 30 minutes north of San Diego, Legoland is often the reason why families choose to visit San Diego. Jeff Legato raves that its a "really fun park – especially the water section". Yangtheman believes it's the "best amusement park for grade schoolers". jrussobergman goes so far as to say you can "forget about Disneyland". Their family loves that there were "so many rides for toddlers."

Photo credit: Trekaroo / LEGOLAND
Emdolly tells us that Mission Bay Park is "great for small children" because of the calm clean waters and lifeguard. It is also a "great place to bike" says chich. Lots of other outdoor recreation to be had here – boating, fishing, sailing, volleyball, softball, horseshoes, rollerskating, kite-flying…the list goes on and on.


Photo credit: Trekaroo / Mission Bay Park
Best Place to Experience Nature with Kids – La Jolla Tidepools

La Jolla Tidepools are home to a nice colony of seals and a playground for many a kayaker. This is a great place for kids to experience nature in nature. Besides seals, Anniepants reported seeing squid and fish swimming close to the beach. It has a great international vibe and lots of happy friendly people.
Photo credit: flickr/hermmermferm
Which Hotels came up at the top?
Top Activities for Kids in San Diego, CA – voted by parents

Other Resources for San Diego, CA

LiLing Pang is a contributing writer for Trekaroo – a reviews site dedicated to exploring and traveling with kids.
Travel with kids to: CA | FL | HI | MA | NY | PA | TX | VA and now IL and WA
Comments
comments