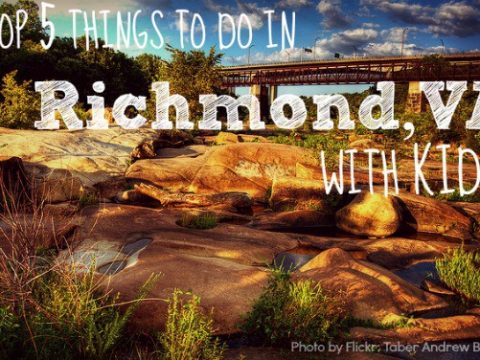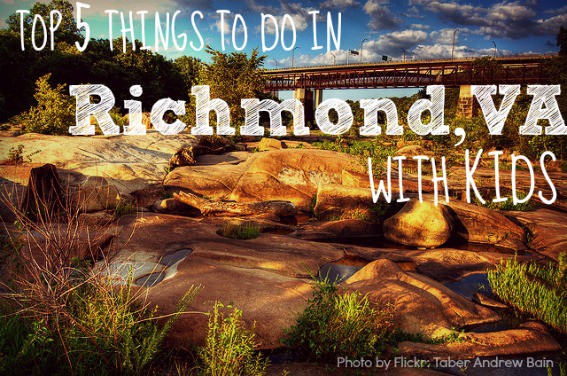 Richmond, Virginia is a town with heart and soul. Its heart is the wild and beautiful James River that courses through its middle, and its soul is the rich history and culture that pervades the everyday life of the city. There is no doubt that family travelers will find plenty to do when visiting this city. The trouble will be narrowing down the top choices! So we've found the top five things to do in Richmond, Virginia with kids the next time you visit this diverse and proud city.
5. Get Active Outside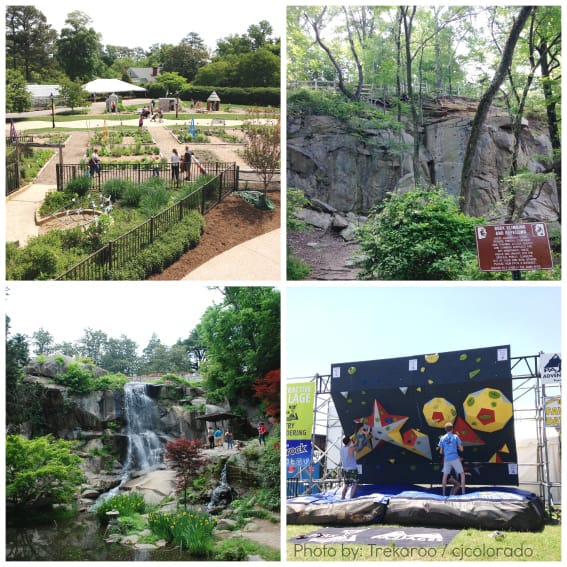 Who knew that Richmond had a river with Class IV rapids running right through it? The James River provides the perfect backdrop for tons of outdoor family activities. For adventurous families with children ages 8 and older, Riverside Outfitters provides a few different options for rafting the wide and rolling James River that let guests see downtown from an entirely different angle. Families that want to stay on the dry side can still get close to the water while exploring Brown's Island Park and Belle Isle, both located on the south end of downtown. Both are biker and hiker-friendly. Belle Isle features a mountain bike skills course that provides fun for all ages as well as a natural rock climbing area near the former quarry. The 1-mile loop around the island is accessible and kid-friendly. History buffs will appreciate learning about the storied past of the two islands during the Civil War. For those taking a more leisurely pace, the Lewis-Ginter Botanical Garden's 50 acres provide a number of paths and trails, including the "Wildside Walk" that highlights a vast array of native species. The Children's Garden is incomparable, with dozens of hands-on features, winding paths, and a fully accessible scenic treehouse that overlooks the entire area. A yearly feature that highlights Richmond's outdoorsy potential is the colorful River Rock Festival, held at Brown's Island Park. Attendees can try stand-up paddle boarding, kayaking, mountain biking, and rock climbing as well as learn about the region's trail networks.
4. Get Up-close and Personal with Wildlife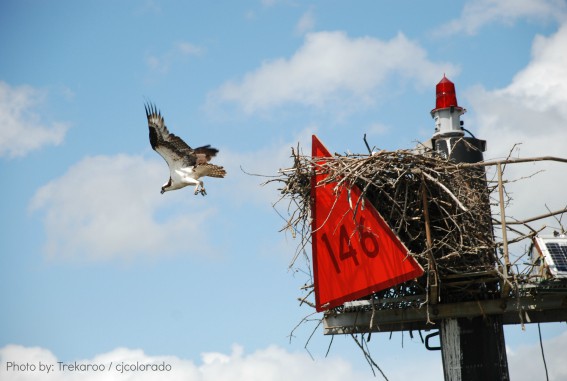 Besides being a defining feature of the city, the James River is also home to dozens of native species of birds, fish, and water-loving mammals. One of the most personal and unique ways to get in touch with nature is to take a river tour with Captain Mike of "Discover the James." Resident bald eagles, osprey, and other birds can be seen up close as families meander down the river, taking in the history and natural beauty of the area. Likewise, even the youngest visitors to the 100-acre Maymont estate will appreciate nature while watching otters play, fish and turtles glide, and bald eagles coyly settle in their enclosure at the estate's Robins Nature & Visitor Center. The wildlife exhibits feature rehabilitated black bears, bison, foxes, bobcats, and deer, as well as birds of prey. Wander down to the Japanese Garden, a favorite among kids, to explore the large waterfall, bridges, and stepping-stones that dot the large koi pond. For more varied wildlife, be sure to check out the Metro Richmond Zoo.
3. Soak in the History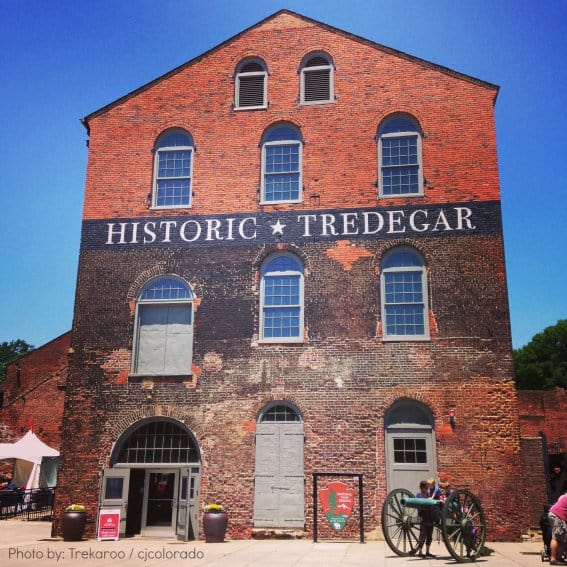 Richmond's storied past is evident everywhere in town, highlighted at parks, scenic areas, in architecture, and cultural exhibits. It's not hard to find vibrant displays that bring history to life for family travelers all over town. Besides its ties to wildlife encounters, Maymont is perhaps best known for its mansion that displays the luxuries and oddities of the Gilded Age, such as a ladies' vanity fashioned from narwhal tusks! Maymont has daily tours as well as special events and camps that appeal to kids of all ages. In the midst of town, next to the river, a casual stroll down the Canal Walk features larger-than-life murals, statues, and exhibits dedicated to over 400 years of local history. Not far away, near Brown's Island, visitors to the Civil War Center at Historic Tredegar get a taste of Civil War history from the perspective of the Confederacy, the Union, and African-Americans of the time. Richmond's Slave Trail is a walking tour that takes visitors through the history of the extensive slave trade in and out of the town. Families can barely walk a block without learning something unique about Richmond's past!
2. Take in the Museums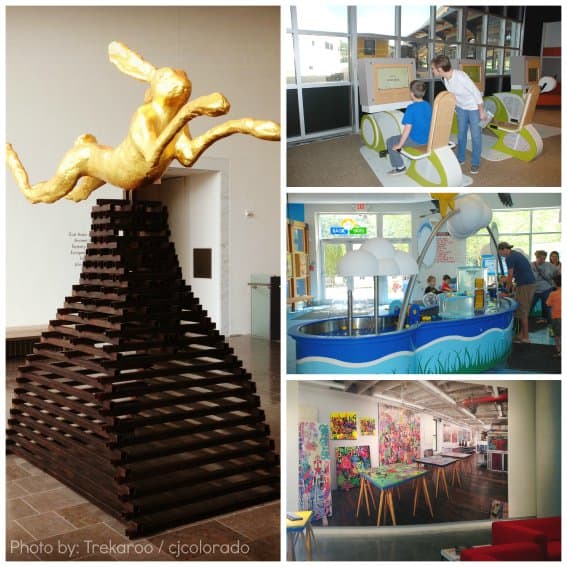 While Richmond's history and culture are displayed throughout town, three museums in particular offer a number of family-friendly exhibits and activities that shouldn't be missed. Families with kids under eight can be entertained for hours at the Children's Museum of Richmond (CMoR), whose colorful exploration rooms span indoor and outdoor spaces, along with a number of features and activities for children with special needs. Local families enjoy the fact that CMoR has four separate locations throughout town. Right next door to the CMoR, located inside a re-purposed train station (complete with trains), sits the Science Museum of Virginia. This museum recently opened the most technologically advanced, high-definition, digital dome theater in the world! Catch a ride through the universe or dive with the sharks, all while keeping your feet on the ground. The museum's "Boost!" exhibit draws you in, again and again, to test your skills and wits with challenges like tightrope walking, demonstrating your strength, and making yourself tiny. Admire the rolling green lawn and whimsical red Chihuly glass reeds near the front of the Virginia Museum of Fine Arts (VMFA), which draw visitors in to their extensive and unique art exhibits. The VMFA has put an amazing amount of work into their diverse art education programs. There are courses for families with children as young as three months old!
1. Discover what "Farm to Table" Means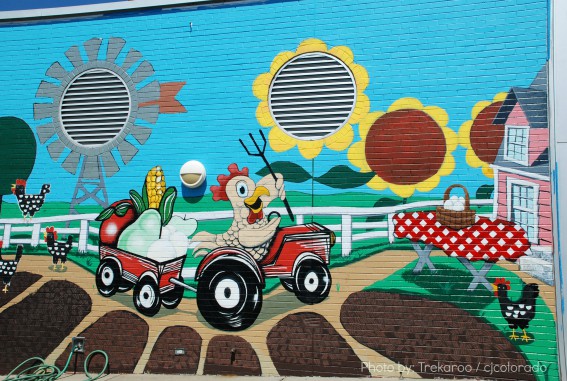 Richmond is justly proud of its access to and use of locally grown and raised foods. Many restaurants around town highlight local selections, and families can take advantage of the fact that they can learn and see where their meals are coming from in a variety of ways. A quick stop at the Lewis-Ginter Botanical Garden's Community Kitchen Garden allows visitors to see where produce is grown for local food programs that feed the elderly and needy. The Robins Tea House at the garden features a variety of foods prepared with herbs and produce grown on site. Just outside of Richmond, Avery's Branch Farms offers farm tours that showcase the wide variety of dairy and meat products they provide for Richmonders. You don't even need to leave town to discover the hidden gems of urban gardens in Richmond. Tricycle Gardens sponsors a "Way to Grow" tour that teaches children and families the benefits of urban agriculture. The Virginia Association for Biological Farming has also just established a self-paced sustainable farm tour weekend, where families can go meet the local farmers who provide their food. Like many areas with favorable growing seasons, Richmond is not short on "pick your own" produce farms and orchards as well. From small-scale to large-scale, it is fairly easy to learn the ways that farm-fresh produce ends up on local tables!
Discover more family friendly Richmond, Virginia activities here!