Santa Fe is well-known for its art and culture, yet it may not be as well-known for its kid-friendly fun. So, just like Coronado in search of the elusive Seven Cities of Gold, my family set out in search of kid-friendly fun in Santa Fe. But, unlike Coronado's venture, we succeeded and discovered plenty of family fun in this city of art and culture.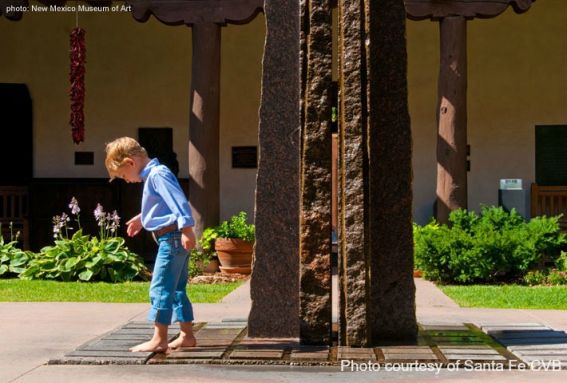 Here are the top five kid-friendly things to do while exploring Santa Fe with kids.
 1. Discover the Nation's Oldest Capital City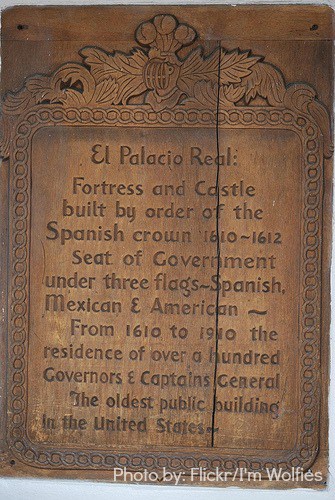 History is alive in Santa Fe and beckons kids to discover our nation's oldest capital. Yes, Santa Fe, New Mexico has been a capital city for over 400 years old, and it has the museums and architecture to prove it. Begin your kid-friendly exploration of this age-old city at The Plaza, the city's age-old social, commercial, and cultural center since 1610. The kiddos will especially love souvenir shopping from the Native American artists who sell their wares at Palace of the Governors, a 17th center building that lays claim as the oldest public building in our nation. Walk in any direction and you'll find landmarks dotted along The Plaza to memorialize Santa Fe's fascinating historical events.
2. Appreciate Art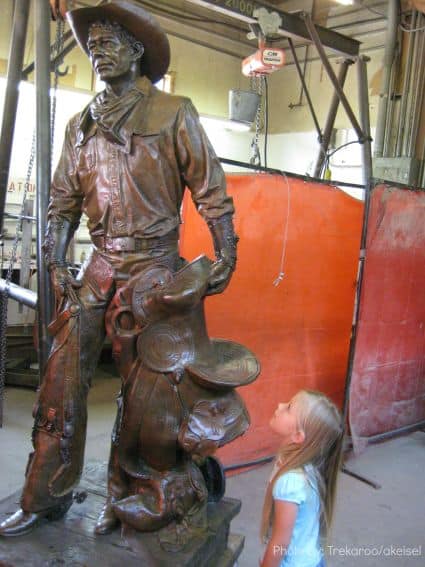 Visiting Santa Fe without perusing an art gallery is like eating peanut butter without jelly. So, how do you step foot inside a fancy gallery with those kiddos in tow? Make it an interactive experience. Attend a family program at the Georgia O'Keeffe Museum where O'Keeffe originals might inspire your future artists. Or, let those little art connoisseurs run wild through the Shidoni Foundry and Gallery 8-acre bronze sculpture garden. Then, take a self-guided tour through the foundry where the lost-wax bronzing method is demonstrated. The highlight of the self-guided is tour is witnessing an actual pour where 2000°F molten bronze is poured into ceramic shell molds.
3. Explore Kid-Friendly Museums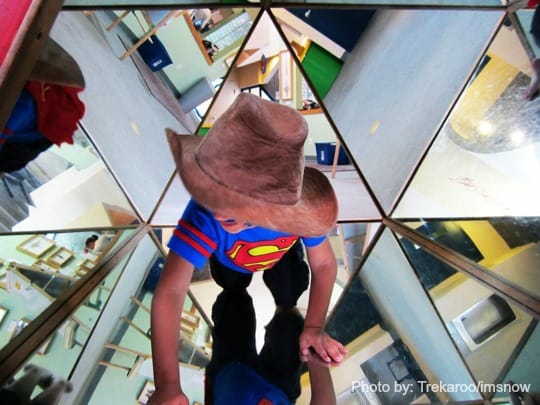 If educational activities cause your kiddos' eyes to roll, you may want to eliminate the word "museum" from your vocabulary and opt for the term "interactive fun sites" when visiting the kid-friendly museums of Santa Fe. Kids will especially love the indoor and outdoor amusement found at the Santa Fe Children's Museum where hands-on interaction is requisite. Or, step back in time at El Rancho de las Golondrina, a living history museum which reveals life on an 18th century ranch. At this living museum, your kids won't even know their actually learning about New Mexico's history. And, don't forget about art while in Santa Fe; be sure to check out the Museum of International Folk Art where kids will see that art is diverse, whimsical, and fun.
4. Get Back to Nature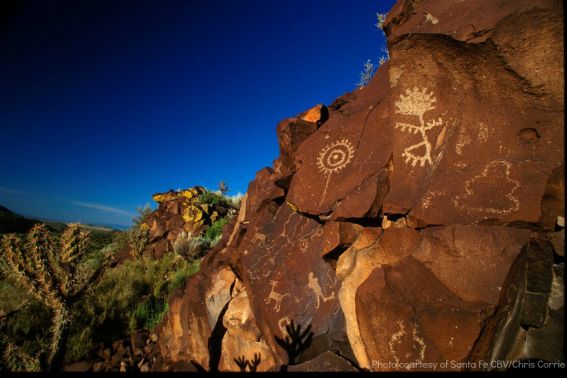 Not only is Santa Fe the nation's oldest capital city, but it's also the highest capital city residing over 7000 feet above sea level and surrounded by millions of acres of national forest. The historic Bishop's Lodge Ranch Resort caters to outdoor loving kids by offering horseback and mountain bike rides along the resort's breathtaking trails. Kids will especially love the resort's summertime Camp Appaloosa children's program which offers plenty of themed activities to entertain the most rambunctious little wranglers. If you're looking for trails that are particularly kid-friendly, look no further than the Randall Davey Audubon Center & Sanctuary, a 135-acre sanctuary ideal for wildlife viewing and ecosystem exploring.
5. Fiesta!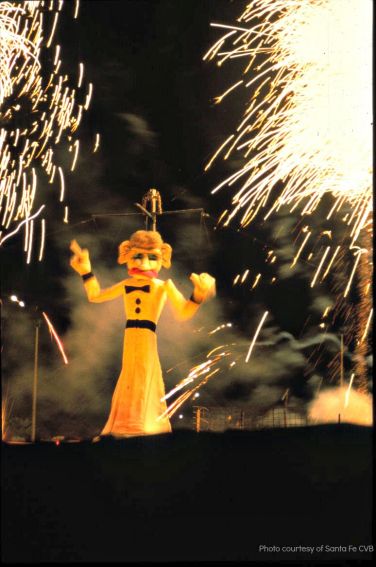 Autumn brings Fiestas de Santa Fe, the city's largest annual celebration commemorating the resettlement of the capital city in 1692 by Spanish colonists. Fiesta is the ideal time to visit Santa Fe with kids as the city comes alive with entertainment, parades, and candlelight processions. One of the most unique events during Fiesta is the burning of Zozobra, an ugly, scary, flailing, and groaning fifty-foot marionette. The Zozobra is the "Man of Gloom" and is burned in effigy signifying the discharge of anything bad that happened during the prior year. Collective gloom and doom is burned and in its place festivities and celebration reside.
*Disclaimer: The author received complimentary lodging from Bishops Lodge. All opinions are her own.