Last Updated on
Trekaroo generates revenue from purchases made through links to our partner brands.
2. Fair Thee Well!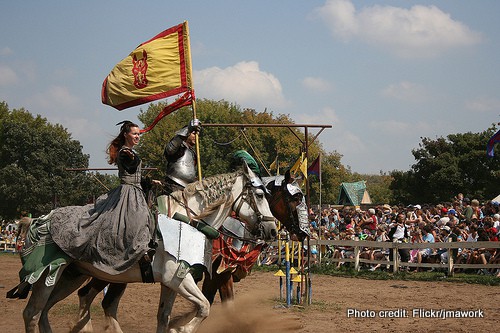 What better way to have a blast than to just declare an all out festival or fair? Have you ever been heckled by a jester? Have you met Twig? If not, The Renaissance Festival is where you need to go. Who doesn't get excited when someone says "live armored jousting?" Join in by donning a period costume. Have a hankering for foods that are deep-fried and served on a stick? The Great Minnesota Get Together, also known as the Minnesota State Fair, is a good place to start. Enjoy concerts, animals, and fair food: in my opinion, a perfect trifecta. Take a ride on the Wild Thing at ValleyFair. ValleyFair becomes ValleyScare around Halloween and is perfect for the tweens and older kids! Minnesotans also devote wickedly wonderful celebrations to Bob Dylan, Ladyslippers, Lumberjacks, Blueberries, Grumpy Old Men (yes, the Grumpy Old Men), Catfish, Harvests, Hobos, and more.
Look for the best hotel prices in Minnesota
#1 is coming up- see your reflection here. Click Next.