Last Updated on
Trekaroo generates revenue from purchases made through links to our partner brands.
8. Visit a Little House on a Big Prairie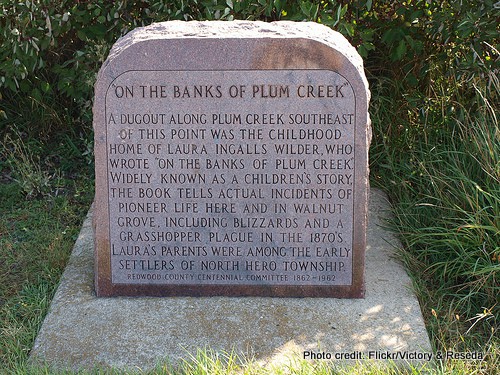 Who doesn't have a soft spot for Laura, Mary, Pa and the rest of the Ingalls? I grew up reading the books and watching the adventures of Laura and Nellie when Little House on the Prairie became a TV series. At the Dugout site, visitors can walk along Plum Creek and imagine themselves living in the frontier days. The Laura Ingalls Wilder Museum includes Ingalls family artifacts, items from the television series, and getting into character with hands-on opportunities. In July, the town of Walnut Grove has a Family Festival with pioneer demonstrations, hand crafts, and a outdoor drama based on Laura Ingalls Wilder. If you want to see some sod houses, similar to what families like the Ingalls would have lived in, head to Sod House on the Prairie in Sanborn, MN.
Get your Midwestern on with our Pick #7. Click Next.