Québec City, in Canada's province of Québec, sits along a fork in the magnificent St. Lawrence River a few hundred miles north of New Hampshire and west of Maine. Once you cross the border, your family will be transported to a French hamlet that feels thousands of miles away. Here are the top 10 things for families to do in Quebec City.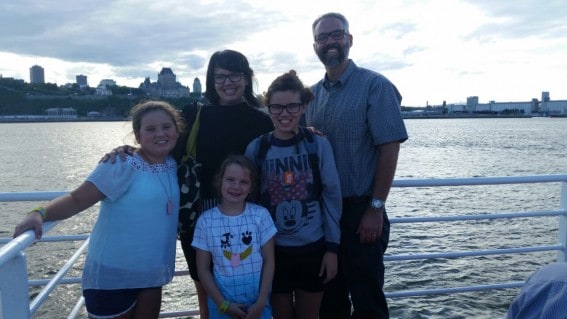 Québec is a can't-miss city for American travelers, especially for families traveling with kids. The only walled city in Canada, it is home to historic buildings, kid-friendly museums, world-famous toy stores, famous festivals, and a tradition of street performers.
10. Take in a Great View
Québec City is stunning. From its cobblestone streets and charming shops to its walled ramparts, historic buildings, statues and sculptures, and the wide St. Lawrence River, you likely won't find a bad view of Québec no matter where you look. To get a lay of the land, consider taking a ride to the top of the Observatoire. Here kids can learn facts about local landmarks while enjoying a 360-degree view of the city and beyond. An alternative option is for families to take the Quebec City – Levis Ferry ride across the St. Lawrence to Levis. On the boat you'll enjoy the spectacular backdrop of the city, including the famous Chateau Frontenac, that is perfect for your next family picture.
Look for current hotel deals in Quebec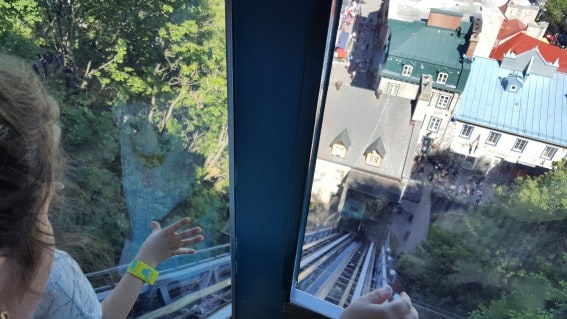 9. Ride the Funicular to the Streets of Petit Champlain
The charm doesn't stop in Petit Champlain, the adorable shopping and dining region of Old Québec that features bright-colored flags, flowers bursting with color in window boxes, and crowds of adoring people. You can walk down to this neighborhood on the water-level of the city, but taking the old Funicular down the 195 feet is a much more historic option. The Funicular, the only one of its kind in North America, has been operating in Québec for more than 135 years. Kids definitely consider this one of the top 10 things for families to do in Québec City.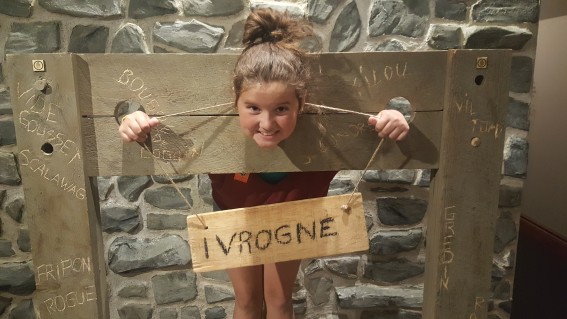 8. Travel back in time
The city of Québec has a storied history going back more than 500 years since its 1535 settlement by Jacques Cartier. In addition to the Parks Canada sites that help the history of the city come alive, museums help bring the story of Québec to life. The Fort Museum (Musée du Fort) is a small museum that features daily shows in retro diorama fashion that tell the story of the many times Québec City has been a fortress of war. Kids will love the "perk" for sitting through the short show- their museum ticket gets kids a free shake at ChicShack downstairs with a Kids are Free hotel wristband available at most hotels! The Plains of Abraham Museum (Plaines d'Abraham) is a natural continuation of the small Fort Museum. Here you can walk on the battlegrounds, explore hands-on exhibits (honestly, everything in the exhibit is touch friendly!), and tour the grounds.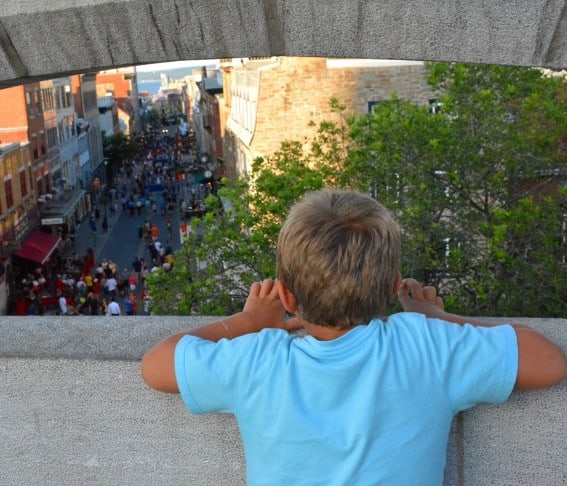 Photo by Melissa Moore
7. Become an XPlorer
Similar to the Junior Ranger program in the U.S., Parks Canada features the XPlorer program, designed to get kids learning about and interacting with their national parks and historic sites. And starting in 2018, admission to all Parks Canada site is free for kids 17 and under! The city of Québec features three opportunities to earn the coveted dog tags:
Tip: The Levis Forts National Historic Site sits about 30-minutes outside Québec City. Check out the details in our Day Trips section below!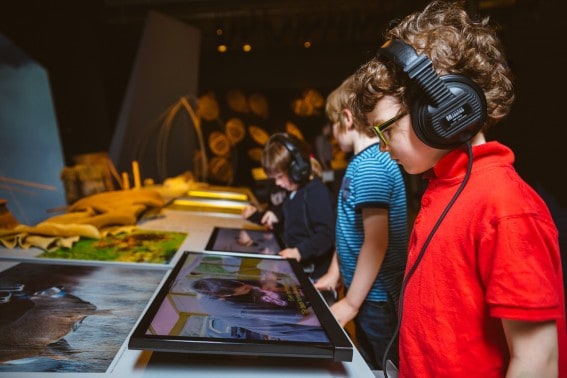 Photo by: Stéphane Bougeois, Courtesy of Museum of Civilization
6. Learn Something New (or Old)
Québec's Museum of Civilization (Musée de la Civilisation) is one of a dozen of museums located within the city. The museum features a regular lineup of family activities and workshops that get kids involved with the exhibits, as well as the popular "Once Upon a Time" Youth Zone that allows kids to step into their favorite fairy tales with fantastic costumes, props, and backdrops. In addition to works of art, historical exhibits, and a rotation of traveling exhibitions, the museum also features a huge collection of toys.
Good to Know: Kids under 11 enter the museum for free and special family pricing is available for those with older kiddos in tow.
5. Let the Kids be Kids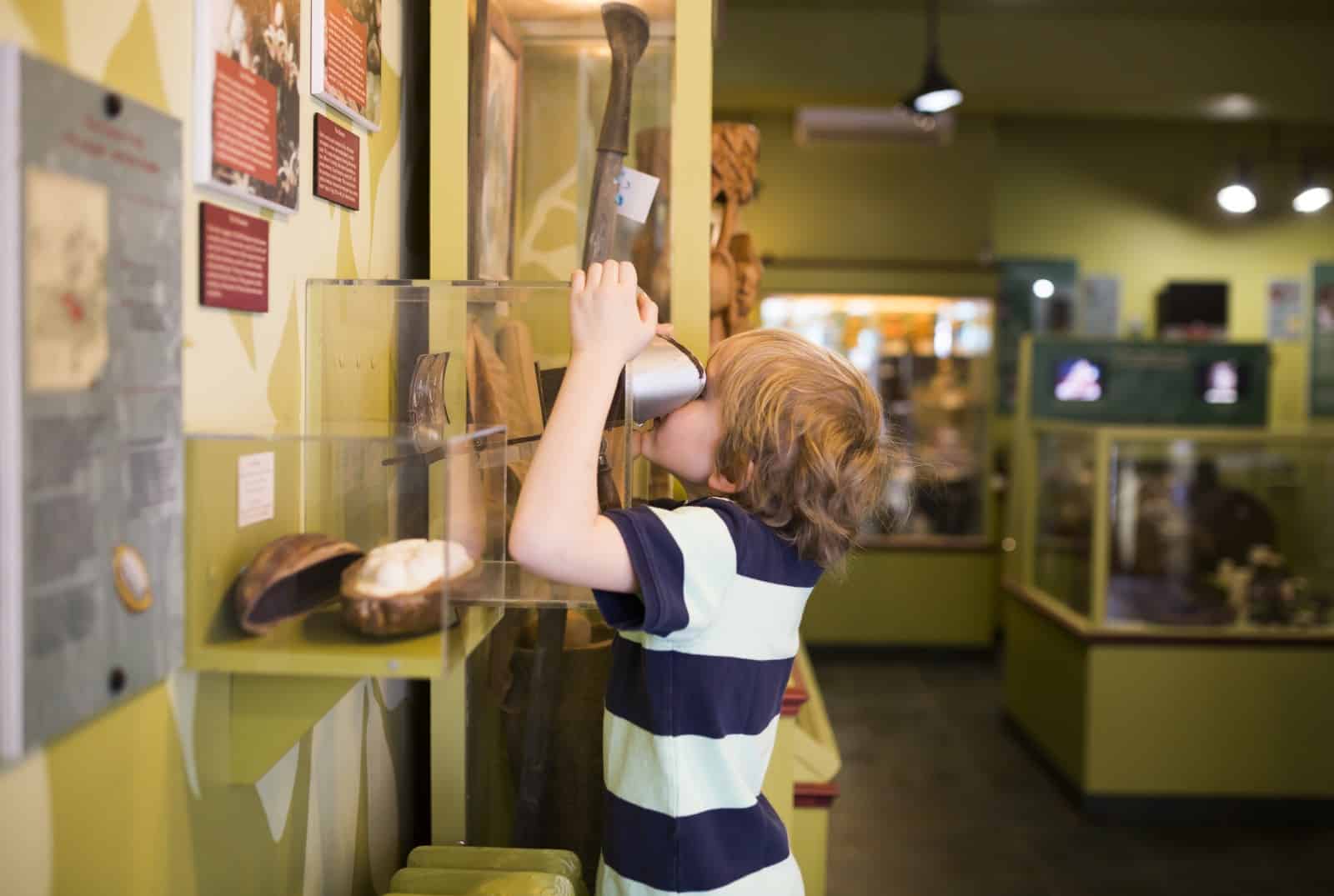 Photo courtesy of Choco-Musee
Although parents often have a whole list of must-see attractions when traveling, kids often need a break to stop and play. Within Québec, there are plenty of opportunities. Benjo Toy Store is world famous and one of the most loved things for families to do in Quebec City; kids can enter the store through a kid-sized door, play with the toys before purchasing them, take a free train ride, make crafts, and of course, purchase unique toys. The Quebec Aquarium, pirate-ship themed UNESCO Park & Playground (Parc de l'Unesco) and the Chocolate Museum (Choco-Musée) are other great bets when the kids get their choice of adventure.
Check for hotel availability in Quebec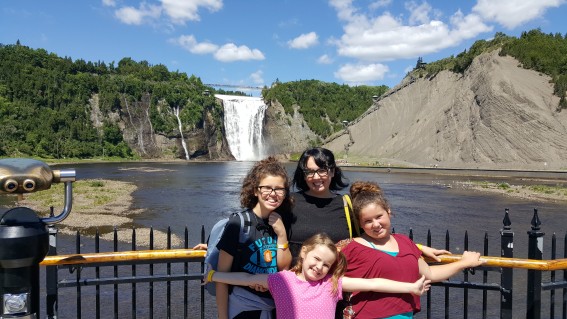 4. Feel the mist at Montmorency Falls
Located only 5 minutes from Old Québec, Montmorency Falls (Chutes Montmorency) is an impressive waterfall that can't be missed, especially during late summer when the runoff produces a very impressive flow of water. Plummeting 272 feet down into the Saint Lawrence River, the falls are actually almost 100 feet taller than Niagara (though significantly less wide). There are a few activities and adventures in Montmorency Falls Park (Parc de la Chute Montmorency) including a cable car with spectacular views (for a small fee), a suspension bridge over the crest of the falls, a double zipline (kids that weigh 90 pounds or more can ride), multiple viewpoints, picnic grounds, restaurants, and hiking trails. After getting misted at the viewing area near the bottom of the falls, we decided to climb the nearly 500 steps to the top of the falls instead of riding the cable car. We were tired, but it sure was a fun achievement!
Pro Tip: Parking at the falls can be crowded. There are a few bus lines (and even tour buses) that take families to the park and you won't have to worry about paying for parking.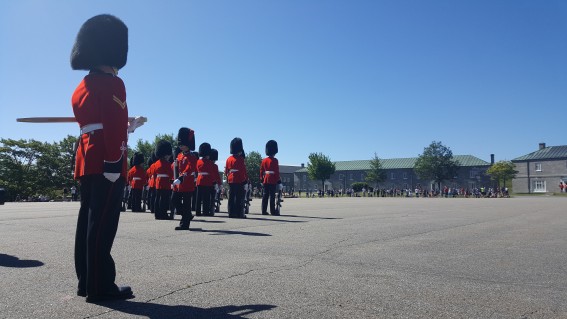 3. See the Changing of the Guard
Outside of Buckingham Palace, there are only a few places to see the royal changing of the guard. Luckily, for visitors to Quebec, Québec City is one of them. Visit the Citadel (La Citadelle/Musée du Royal 22e Régiment) any day of the week to observe this special ceremony. It is the only Canadian/British changing of the guard spoken in French – how's that for a fun combination of cultures?
Pro Tip: Although the ceremony is in French, there is an occasional translation into English over a loudspeaker. The ceremony is also quite long. Don't feel bad about arriving late or leaving a tad early.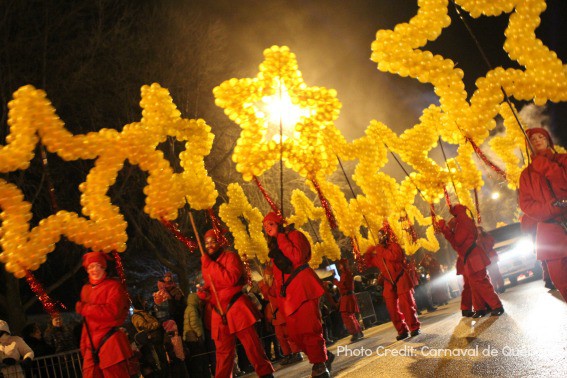 2. Attend a Festival
Québec City is known for its festivals and celebrating the joie de vivre. Every season of the year brings a celebration to Québécois. Summer brings Summer Festival (Festival d'été) with face painting, games for children, and lots of fresh produce. Winter plays host to the ever-popular Winter Carnival (Carnaval de Québec) with canoe ice races on the St. Lawrence River, lots of children's activities, an ice palace, and even ice hotels The New France Festival (Les Fêtes de la Nouvelle-France) is the biggest history festival in North America, taking place every August. Festivals are truly some of the best things for families to do in Quebec City.
Pro Tip: Québec City tends to be very crowded during festivals. As fun as they can be, you'll want to plan on braving the crowds.
Look for the best hotel prices in Quebec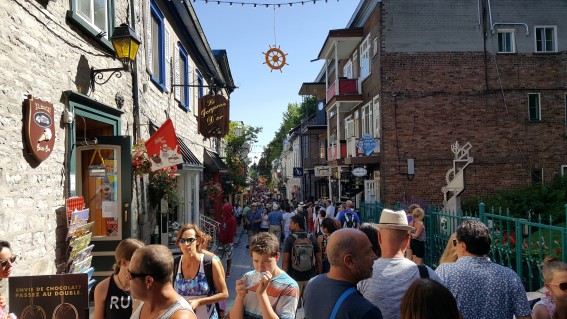 1. Stroll through Old Quebec
Although Québec offers a variety of attractions and activities to experience, my favorite activity is to simply stroll through the streets of Old Québec. Passing through the city's gates is like stepping back in time. During the spring through autumn months, you'll find street performers at various outdoor venues, a tradition that has long roots in the city and it is heralded as art. Whether it is juggling, magic, comedy, music, or theater, a live street performance is around the corner. As you stroll through the streets of Old Québec, you'll be enticed by dozens of restaurants and a wealth of shopping opportunities, from tourist shops selling everything Québec to quaint and charming kitschy shops. My family especially enjoyed one small shop selling unique odds and ends. It featured candy for the kiddos and everything related to the French children's classic, "The Little Prince". Be sure to stop by the Old Port Marketplace (Le Marche de Vieux Port) during the summer months to grab a few pieces of locally-grown produce to snack on as you stroll.
Dining & hotel recommendations

Where to Eat in
Québec
City
Families won't go hungry while visiting Québec City. Within the walls of Old Québec, Trekaroo families heartily recommend families stop at Spag & Tini, often featuring Kids Eat Free promotions, coloring books for kids, and a lovely outdoor patio that allows you to take in the views; Le Veravin, serving up an almost entirely gluten-free menu for those traveling with food allergy issues (one of the only gluten free poutine offerings I found in Canada!); Chic Shack, with lines out the door begging for burgers and poutine but a walk-up counter with to-go food (and shakes!) that will get you in and out in a jif; and Chocolato, an ice-cream and chocolate lovers dream destination that is the perfect reward for a day well traveled.
If you find yourself hungry while in the Saint Roch district (after checking out the toy store), Restaurant Mia Pasta is a good, kid-friendly bet. The outdoor patio at Manoir Montmorency provides great views of the falls, a large craft-beer list, and plenty of kid-friendly options.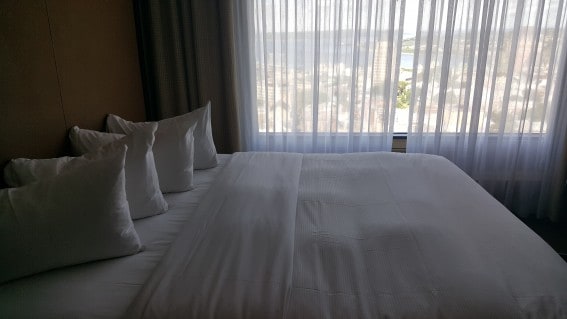 Where to Stay in
Québec
City
For many, the ultimate dream accommodation in Québec City is a stay at the Fairmont's Chateau Frontenac. And while it is an absolutely lovely building and we adore the Fairmont chain and its kid-friendly amenities, Trekaroo families also rave about Hilton Quebec. Located just outside Old Québec's city walls, a 5-minute walk from the shops, restaurants, and museums listed in this article, the Hilton Québec affords simply AMAZING views of the city landscape. We found ourselves situated near the top floor of this hotel in a large, multi-room suite. Our view overlooked the city's lights, colors, buildings, rivers, and amazing scenery and it remains one of my favorite hotel stays of all time for the views alone. There's a lot more to love here, including the sprawling breakfast buffet (look for packages that include breakfast!), the top-floor bar and lounge that opens for families for brunch, and the outdoor pool for cooling off on hot days.
Read my full review of Hilton Québec to discover why we fell in love with this property.
Other great hotel recommendations include the famous Fairmont Chateaux Frontenac and the Ice Hotel (if you find yourself visiting in winter).
Day Trips from
Québec
City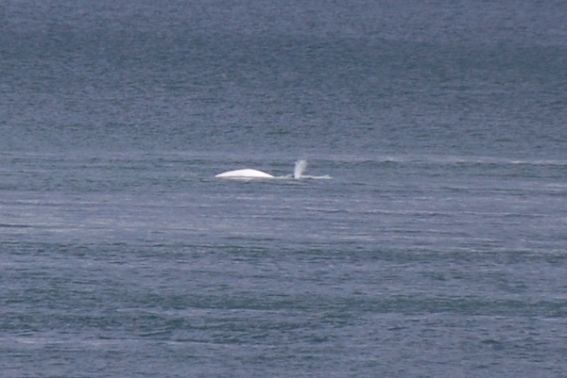 Photo by Sharlene Earnshaw
Beluga Whale Spotting from the St. Lawrence River
Thanks to the St. Lawrence's direct line to the Atlantic Ocean, the St. Lawrence River actually plays home to unique marine life, including the Beluga whale. Just a few hours outside of Québec, families can kayak to see these beauties during the summer months while they visit the river's waters.
Read details, tips, and recommendations for whale-watching on the St. Lawrence River.
Explore the Mountains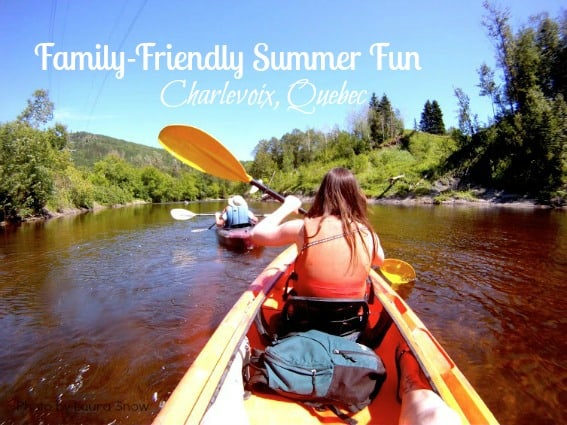 The mountains that surround Québec are ripe with exploration opportunity. Trekaroo families love the Charlevoix Region, located just a couple hours outside of the city. It is home to a variety of year-round adventures including kayaking, a flavor trail of local, artisan cheeses and goods. When winter hits the region, there are plenty of ski and snow activities. Families visiting Québec in the winter can hit the slopes at four local ski resorts, the closest just 15 minutes from Old Québec.
Educate Yourself in Eastern Canada's National Parks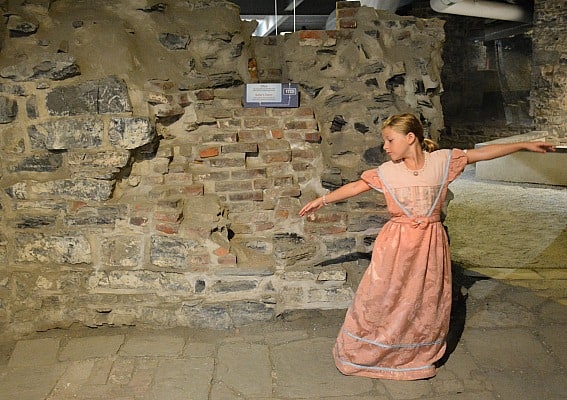 Photo by Melissa Moore
The Eastern part of Canada is rot with history. Trekarooer Melissa Moore took her family on a Parks Canada historical road trip through Québec (pictured above is Québec's Saint-Louis Forts and Châteaux National Historic Site), Nova Scotia, and Prince Edward Island. Follower her educational road trip for a great family adventure through Eastern Canada.
Disclosure: My family was hosted by Quebec City Tourism for the purpose of this article. Some of my activities and accommodations were complimentary. I was not required to state any particular view; all opinions remain my own. Images by Katie Bodell unless otherwise noted.
Lead Image by: Bigstock/Andriy Blokhin