Vacation rentals are the perfect solution for family vacation accommodations. For the same price as a hotel, rentals provide more space, more privacy, and amenities suited for families. In the last year, families have stayed in vacation rentals across the United States, and you might be surprised by the most popular vacation rental destinations.
We took a look at the reservation inquiries received in the last 12 months on FlipKey for family-friendly rentals, and while perennial favorites like Orlando/Disney make the top 10, some other, more unexpected spots also make the list. Wherever you travel with your family, you'll discover that you can save money and headaches by staying in a vacation rental.
1. New York City, NY – 630 vacation rentals on FlipKey

The Big Apple is a great destination for families with older kids. The city has so much to offer that you can rest assured that you won't hear a single "I'm bored" throughout the trip. Lots of attractions are either completely free or offer great discounts for children.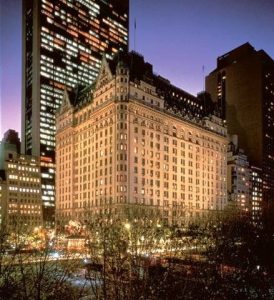 Read reviews of family friendly attractions in New York City on Trekaroo.
2. Miami Beach, FL – 147 vacation rentals on FlipKey
If you're the type who daydreams about relaxing on a broad, sandy beach complete with palm trees and gentle surf, then Miami Beach may be the place where your dreams come true. Once you're evenly tan, try swimming with dolphins, explore Everglades National Park, or cool off at Grapeland Water Park. Then put the kids to bed and sneak out to enjoy some of Miami's world-renowned restaurants and entertainment venues.
Read reviews of family friendly things to do in Miami Beach on Trekaroo.
3. Orlando/Disney, FL – 2,322 vacation rentals on FlipKey
A trip to Disney is practically a rite of passage for young Americans. It may surprise young parents to learn that a vacation in the theme park Mecca can be done on the (relatively) cheap by staying in a vacation rental. You can avoid resort packages with their restricted dining options and ticket selection by staying outside the parks and making your own plan. Staying in a vacation rental also means you can take a break from amusement overload and actually relax during your Disney vacation.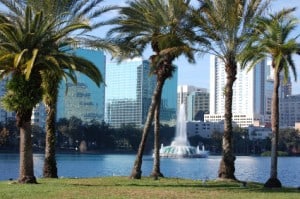 Read reviews of things to do with kids in Orlando on Trekaroo.
4. San Francisco, CA – 187 vacation rentals on FlipKey
Not your average vacation destination, San Francisco has a lot to offer the visiting family. The city offers some spectacular sightseeing from the grand Golden Gate Bridge to the bizarre bison paddock in Golden Gate Park. There are also plenty of beaches, museums, and the famous Exploratorium, which is guaranteed to entertain you and your children.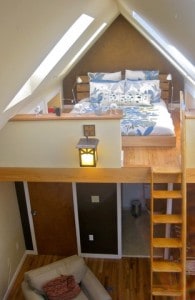 Read reviews of things to do in San Francisco with kids on Trekaroo.
5. Myrtle Beach, SC – 676 vacation rentals on FlipKey
Known for great golf, dining, and expansive beaches, Myrtle beach is all about summer relaxation. The Grand Strand features plenty of shopping, shows, and exhibits. Constantly changing attractions include fireworks, music, festivals, and family-geared shows. With 60 miles of beaches and acres of world-class golf, there's something in Myrtle Beach for every member of the family.
Read reviews of things to do with kids in Myrtle Beach on Trekaroo.
6. Siesta Key, FL – 76 vacation rentals on FlipKey
For the family looking to avoid the crowds at Florida's more famous beaches, Siesta Key provides an ideal getaway spot. Try sea kayaking around the Jim Neville Nature Preserves, deep sea fishing, or just relaxing on the white sands of the Gulf Coast.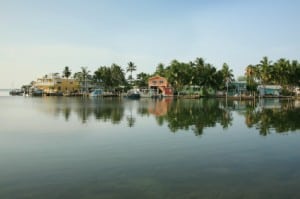 Read reviews of kid friendly activities near Siesta Key on Trekaroo.
7. Boston, MA – 53 vacation rentals on FlipKey
A must-visit for sports fans and history buffs alike, Boston is one of the best destinations in the country, and staying in a vacation rental helps you enjoy it like a local. Come in the summer months to walk the freedom trail, catch a Sox game at Fenway Park, and enjoy the freshest seafood around. Beaches are a short trip from downtown, and major attractions are almost all located in kid-walkable proximity.
Read reviews of kid friendly things to do in Boston on Trekaroo.
8. Las Vegas, NV – 65 vacation rentals on FlipKey
While you won't find Vegas at the top of every family destination list, it's not for lack of family-friendly attractions. Despite its "Sin City" reputation, Vegas is also known as the "Entertainment Capital of the World" – a title that doesn't do the city justice. Las Vegas is home to world-renowned shows like Cirque du Soleil, 5-star dining options, and fun attractions like the Hoover Dam. Stay off the Strip in a vacation rental and enjoy one of America's most unique destinations.
Read reviews on kid friendly things to do in Las Vegas on Trekaroo.
9. Tybee Island, GA – 170 vacation rentals on FlipKey
Minutes from Savannah, Tybee Island is more than just a local beach. The annual Beach Bum Parade should be enough evidence to convince anyone that there's no good reason to leave the island. With great family dining, fun events all summer, and the conveniently short trip to Savannah, Tybee is an ideal spot to spend some quality time with the clan.
Read reviews of kid friendly things to do on Tybee Island on Trekaroo.
10. Ocean City, MD – 382 vacation rentals on FlipKey
Walk out your backdoor to the beach, or amble along the boardwalk and you'll understand why Ocean City is considered one of the best family-oriented destinations on the East Coast. From the famous Trimper's Carousel, built in 1902, to boating and water sports, if you're looking for family fun, you'll find it in Ocean City.
Read reviews of kid friendly activities in Ocean City, MD on Trekaroo.
Dan Weisman is the Blog Editor at FlipKey.com, which features over 100,000 vacation rental properties around the world. You can read more of his writing on The FlipKey Blog and connect with him on Twitter at @FlipKey.
———————————————————————————————————–
Travel with kids to: CA |CO | DC | FL | HI | IL |MA | NC | NY | OR | PA | TN | TX | VA | WA